'Mountains are calling!' Are you listening? You can't give Himachal a miss as this mountainous region has the power to bowl you over with its mesmerizing charm. Ask any travel addict, and they won't agree any less. But wait! This time, you need to think beyond Shimla and Manali.
The epitome of natural beauty is a treasure box with a plethora of picturesque locations ready to be explored. If you prefer unconventional trips, these hidden tourist places in Himachal Pradesh are your best options.
Also, these locations are suitable to visit at different seasons. Hence, there is always something new at Himachal to plan your mountain trip throughout the year. Excited enough? Without further ado, let's begin.
Here are the 10 stunning and hidden tourist places in Himachal that you must add to your bucket list.
Thanedar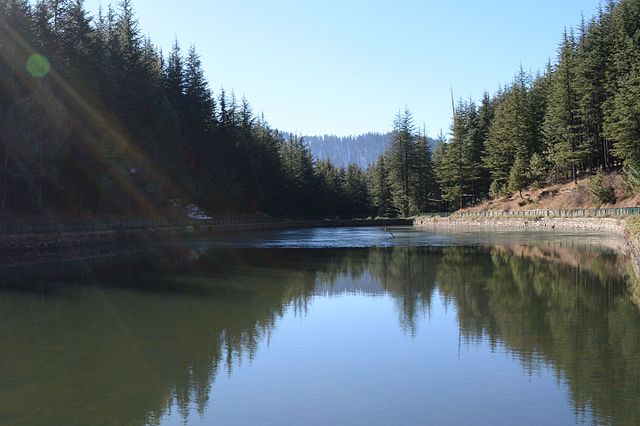 With scenes like reading a poem, Thanedar is a dreamy spot to plan a romantic trip with your better half. Wandering in orchards studded with oodles of apple trees is a sight to withhold. You won't be able to resist relishing the juicy apples that are exported from here globally. Book a resort near the orchards and delight your eyes every morning.
Additionally, head to Hatu Peak to enjoy the stunning sunset and views of snow-topped Himalayan peaks. You can also visit the famous St. Mary's church and Nag Devta temple near the Tani-Jubbar Lake.
Best Time To Visit: April-September
Rakcham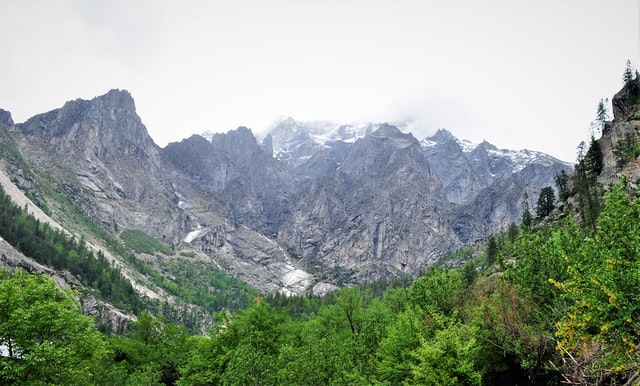 Let's experience life amongst nomads by planning a tour to Rakcham! Nothing can be more offbeat than this locale. The unspoiled tiny hamlet, also known as the 'land of monasteries,' will offer you a first-hand experience of the lifestyle of warm-hearted inhabitants.
While strolling around this serene location, you'll also get to witness a plethora of unique Himalayan animals, including Blue Sheep, Musk deer, Himalayan Black Bear, and Brown Trout.
With about 800 people residing in this region, it will provide you with some days of tranquility. So, those who like to spend holidays at a secluded location can also consider a trip to Rakcham.
Pro tip: Since it is situated around 13 km from Sangla, one can explore both of these hidden tourist places in Himachal together.
Best Time To Visit: March-October
Sangla
Sangla is another great option to choose from the hidden tourist places in Himachal. It is also known as Baspa Valley as the enchanting spot is resting by the River Baspa.
This small hamlet is like some fairytale book that will win your heart with its remarkable natural landscape of snow-capped peaks visible as far as your eyes go.
The hill station also has various sightseeing locations, like Kamru Fort, Kilba, Sapni, and a temple dedicated to Nagas god. So do not ignore these famous destinations when here.
Best Time To Visit: March-June
Janjehli Valley
After months-long mundane life, you deserve some retreat at a scenic and serene location. The mountains are the best choices to relax oneself, and Janjehli valley will serve you the best.
The lush green meadows and forests make this hilly area nature's paradise. Hence, nature lovers won't like to return once they visit this secret tourist place in Himachal.
Early in the morning, you can also trek to Shikari Devi Temple, roosted at an elevation of 3,332 m that will reward you with a pleasant sunrise vista.
However, the place is also famous amongst campers and trekkers.
Best Time To Visit: October-March
Barog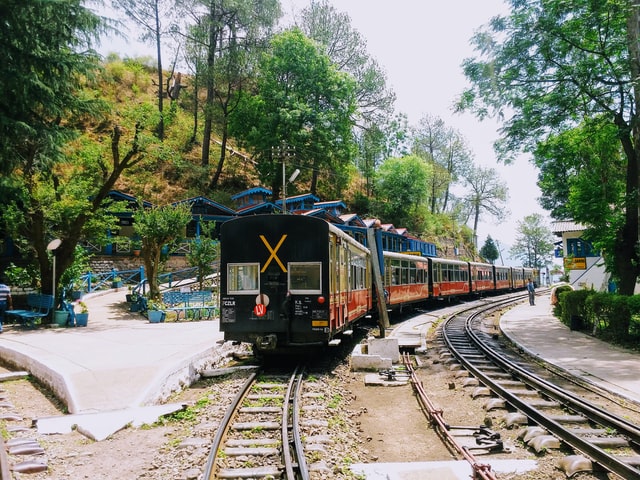 Drop the idea of your forever favorite tourist destination Shimla. This time, hit the road to explore Barog. This gorgeous hill station is located between the Kalka-Shimla Highway. A backpacker's delight will offer a pure Himalayan vibe when you meander along rounded ridges, lovely hills, and hues of sunshine.
Further, a trail through majestic cedars, pines, oaks and rhododendrons woods with a beautiful scene of the Churdhar Peak at the backdrop adds a blissful touch to your vacay to Barog. It's one of the most beautiful and hidden tourist places in Himachal to have a laid back trip with your colleagues or friends.
Best Time To Visit: July-September
Malana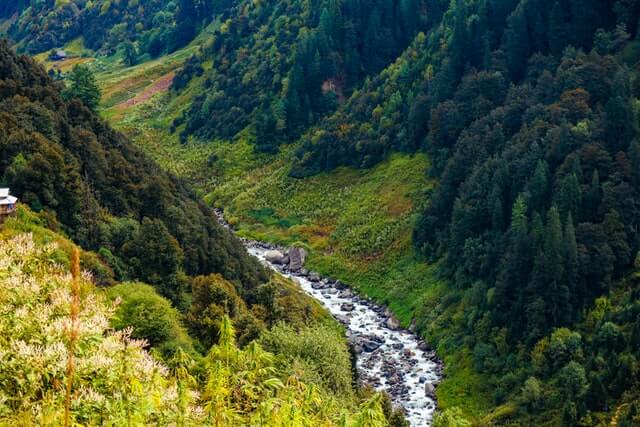 Tired of that clamoring urban life? The getaway to Malana is for you. Imagine spending a few days amidst serenity all around during the holidays. It's a secret gem situated at Parvati Valley in the Kullu district of Himachal Pradesh with grand views of towering Chandrakhani and Deo Tibba summits.
Spend life like a hipster and discover the vibrant culture of locals at this ancient village. From food, outfits to summer festivals – you will love to experience a bizarre lifestyle in this Himachal region.
Fun fact: The inhabitants at Malana consider themselves descendants of Alexander the Great. In fact, their administrative laws and practices are also similar to Greeks.
Karsog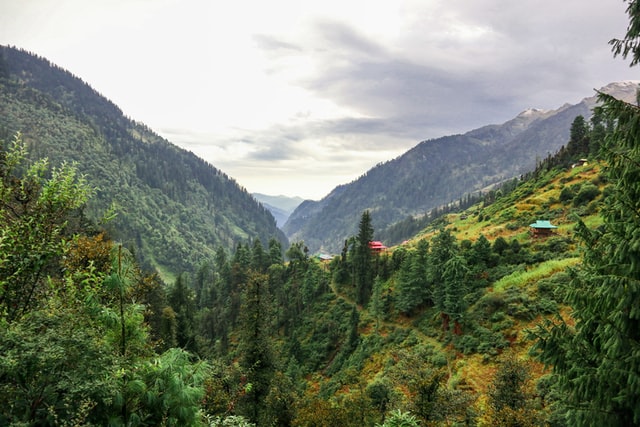 Are you planning a family vacation to spend some quality time together in peace? Himalayan lush greens are waiting to reward you on arriving at Karsog.
On reaching, you will feel like entering into a whole new world. It is perched at an elevation of 1,404 m and encompassed by deodar and pine forests.
Simply book a resort in this quaint town to have a relaxing and memorable family vacay in Himachal. In the evening, you can wander around with kids to let them learn about the culture of the residents.
Your kids will also love a trip to beautiful apple orchards and plucking some apples with locals. Maybe after watching the orchards, they will stop being finicky about eating apples.
Best Time To Visit: March-June & September-November
Chitkul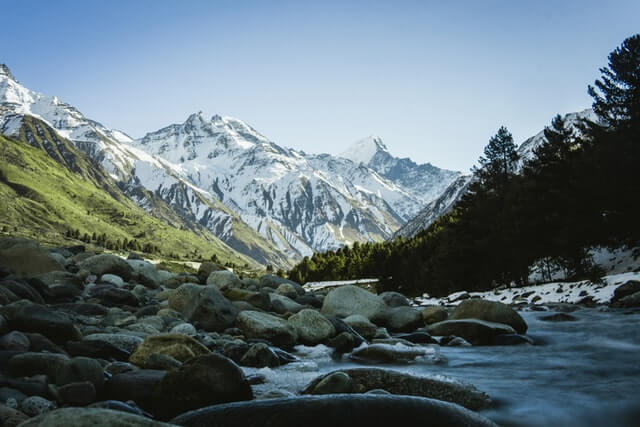 Next on the list of hidden tourist places in Himachal is this picture-perfect valley nestling near the Indo-Tibet border. A winter land for winter season lovers. You can travel to this last village of India without a permit.
Chitkul is known for its fruit-laden orchards and plush-green vegetation of mustard, potatoes, and peas.
Also, snow-clad mountains encompassing this tiny hamlet boost the beauty of this little hamlet. This place is also resting at river Bapsa, which you can plan to visit the same day during your trip to Sangla.
Best Time To Visit: May-October
Shoja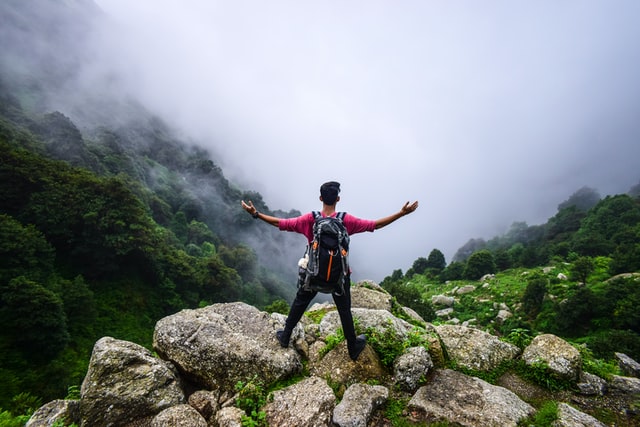 Shoja is one of the ideal hidden tourist places in Himachal Pradesh for travel addicts. From trekking, nature walk to camping and bird watching, the beautiful location has something to please everyone.
As Laze around, have lunch and capture beautiful sunset scenes at the picturesque Serloskar Lake. Besides, Tirthan Valley, Chehni Kothi, Gushaini, and Waterfall Point are some famous other places of interest that you would like to add to your Shoja itinerary.
While meandering around this small town, you will be blessed by the exquisite views of Himalayan peaks. It is hands-down an Instagram-worthy location.
Best Time To Visit: April-June
Barot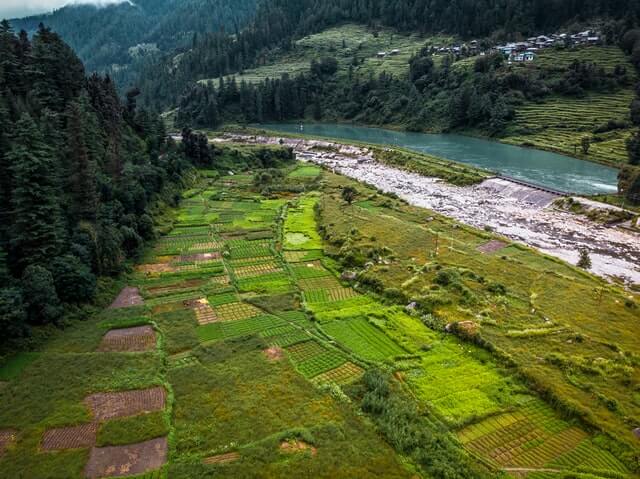 Barot features an array of outdoor activities to suffice the adventurous souls. People who are interested in wildlife exploration can head to the Nargu Wildlife Sanctuary.
Fishing lovers can set their gear at the fish ranches across river Uhl and enjoy some fishing time. Also, you can grill and eat the freshly caught produce around a naturally stunning ambiance. It is an experience to cherish forever.
Are you a trekking lover? The place even boasts various treks, which lure several trekkers from throughout the country. While hiking, you can see Himalayan goral, Himalayan black bears, and pheasants. No doubt, Barot is more than its beautiful landscape.
Best Time To Visit: April-June
With so many offbeat locations sprawling across Himachal Pradesh, we bet you can always plan a trip to some different place every year.
Isn't it worth rejuvenating your mind from the hustle and bustle of daily life? So, what are you waiting for? Pick a spot, pack your bags, and explore mystical Himachal trails.
Also read: Top 7 Unexplored Hill Stations In Himachal Pradesh
Frequently Asked Questions About Hidden Tourist Places In Himachal Pradesh
Which are the best offbeat regions in Himachal Pradesh?
There are many hidden tourist places in Himachal Pradesh that will charm you with their natural beauty. Some must-visit locations are Malana, Rakcham, Barot, Thanedar, and Sangla.
Which are the ideal summer destinations in Himachal?
During the summer season, we recommend visiting Shoja, Barot, Kufri, Chail, Sangla, Chitkul, Dharamshala, and Kasauli in Himachal.
Which are the nearest places to Shimla?
Barog, Kasauli, Shojha, Karsog, Naldehra, Theog, and Fagu are the nearest quaint, picturesque, and hidden tourist places in Himachal, Shimla.
Is it safe to visit Himachal Pradesh during the winter season?
Yes. Even though the snowfall is unpredictable in Himachal Pradesh, you can still visit this place. Many tourist regions here attract visitors due to their enchanting snowfall season.
Is it safe to visit Himachal Pradesh during the winter season?
Yes. Even though the snowfall is unpredictable in Himachal Pradesh, you can still visit this place. Many tourist regions here attract visitors due to their enchanting snowfall season.
What are the popular foods to eat in Himachal Pradesh?
When you are in Himachal Pradesh, do not forget to savor its delicious and traditional meals. It includes Chha Gosht, Chana Madra, Siddu, Bhey, Aktori, Kullu Trout Fish, Thukpa, Thentuk, Tudkiya Bhat, Kaale Chane ka Khatta, and Mittha.