Have you already been to Himachal Pradesh? Or you are bored with the already explored places and looking forward to visiting a place to beat the heat. Himachal Pradesh is the place that will always remain less explored as there are so many hill stations and unexplored locations one can visit.
Poets, writers, and painters find most of their inspirations from Himachal over many years. Some of the famous cities and towns of Himachal Pradesh are Shimla, Manali, Dalhousie, Kullu, and Dharamshala. These all places always attract a high volume of tourists all over the year. These places are overcrowded, and due to it, your prime reason for the visit to such places becomes void.
In this article, we will share seven unexplored hill stations in Himachal Pradesh for those who want to spend some time in the hills. Some of these places are completely clueless for any of you, which makes it even more interesting to explore, and these places feel more like heaven on earth. Keep reading to know more about these hill stations:
Barog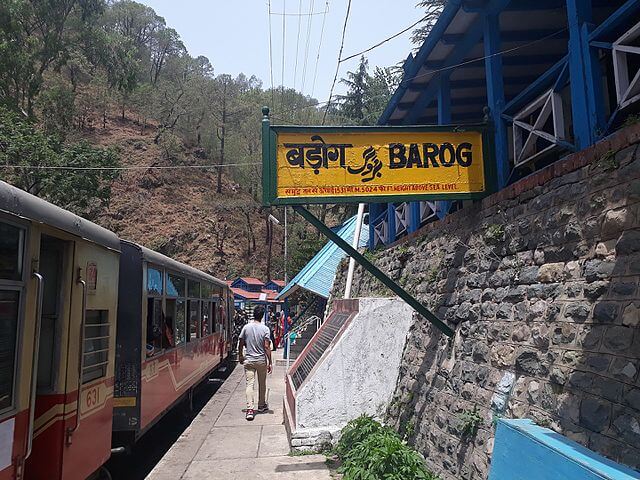 Barog is a beautiful hill station in Solan district. It is just 60 km from Chandigarh on the Kalka-Shimla highway. This hill station has not yet become prevalent amongst tourists. This hill station is situated at an altitude of 6000 ft above sea level.
You can explore multiple things at this place like Dolanji Bon Monastery, Choor Chandni peak, Spencer Restaurant, and Pine hill eco-camp.
The best time to visit this hill station is from July to September. All the places in Barog become deeply mesmerizing due to rainfall, and you'll be able to experience nature at its best.
Mashobra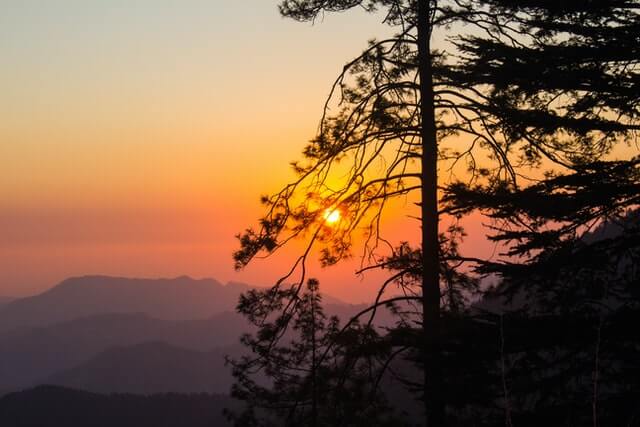 Mashobra is located in the Shimla district. Mashobra is full of hills, pine & oak trees, and apple orchards. Mashobra has breathtaking beauty and serene that looks like heaven on earth. It is one of the most attractive locations of Shimla for photography.
There are multiple tourist attractions hidden in this unexplored paradise that every tourist must explore. Places like reserve forest sanctuary, wildflower hall, Jakhu temple, Chadwick falls, and Tattapani river are must-visit during your journey.
You will feel so good to be at Mashobra. It is really amazing to explore the beauty of this place.
Haripurdhar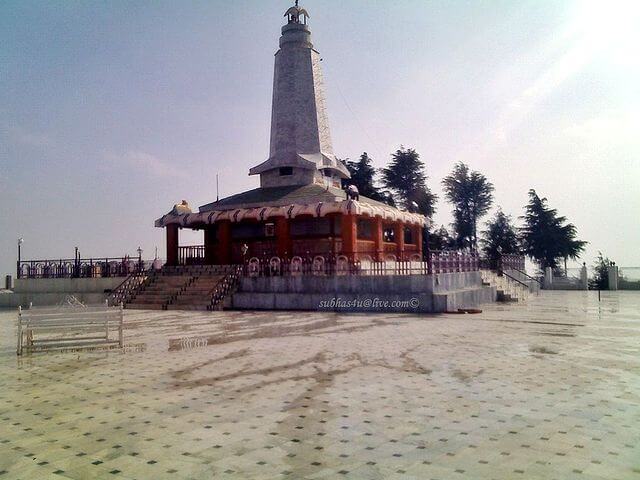 Haripurdhar is a small town situated in Sirmour. This town is at an altitude of 8202 ft above sea level. Earlier it was known as 'Dungbhangayani'. You can visit this place to beat the heat, especially in May and June. In winters, you can witness a marvellous view of snowfall.

Haripurdhar is full of scenic beauty and greenery. You can enjoy a visit to this place with your friends and family. One of the most famous destinations of Haripurdhar is Bhangayani Mata Temple. If you are planning to visit Haripurdhar, you must visit this temple.
Kiarighat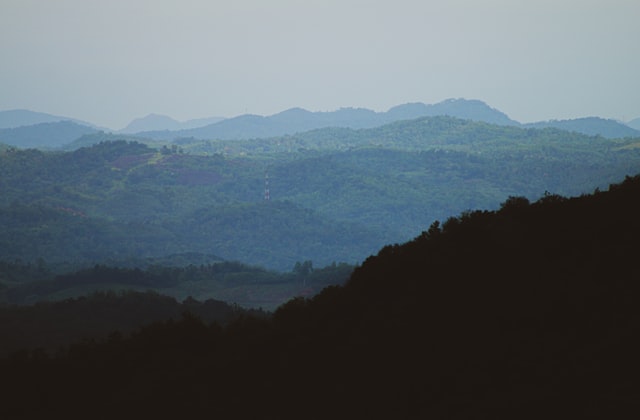 Kiarighat is a small hill station in Himachal Pradesh, located at Kalka-Shimla national highway. This hill station has spectacular natural beauty. Kiarighat is situated at a distance somewhere around 19 km from the Solan district.
Kiarighat is one of the prettiest and unexplored hill stations in Himachal Pardesh. It is a paradise for nature lovers, writers, poets, and photographers. Kiarighat is a perfect destination to visit with your dear ones.
Kalpa
A wonderful Hamlet of the Kinnaur district, which is also one of the largest villages of Kinnaur. This gorgeous village is located in Satluj valley, which is famously known for its lush pine nut forest and cinematic mountain scenery, which has snowy peaks of Kinner Kailash mountain range.
Kalpa is around 250km away from the capital city Shimla. You can also find large numbers of apple orchards in this valley, and it is the primary income source for the Kalpa people.
The ancient temples in Kalpa are one of the main attractions of this place. It is truly one of the unexplored hill stations in Himachal Pradesh. Few attractive places in this area that can make your trip worthy are: 
Kothi Temple – dedicated to Goddess Chandika Devi, and this temple is also known for its beautiful architecture.
Chaka Grasslands – which is an easy hike of 4km, gives you a cinematic view of snowy mountains.
Due to the long winter from October to May, Summer is the best time to visit here (June to September).
Jalori Jot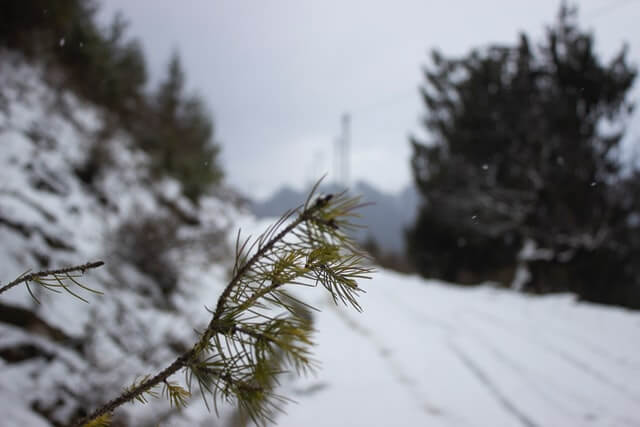 An attractive motorable hilltop which is a pass and connects Outer Seraj and Inner Seraj of Kullu. This was the Old British Route, which connects Kullu from Shimla in the British Era.
This pass is located at a height of more than 10000 feet from Sea level. This place is heaven for Bikers, Trekkers, and adventure lovers, and it is just 73km away from Kullu.
Few beautiful locations to visit around this place are:
Sareolsar Lake – Which is a 4-5 km trek from Jalori jot. Sareolsar Lake is a lovely hilltop lake with freshwater where a duck in the lake makes sure that the lake will be clean. The remarkable thing about this place is that you will always find this lake clean. Sacredly this lake is dedicated to Goddess Budhi Nagin.
Rghupur Fort – A 3-4 km trek from Jalori Jot, where a historical fort was built by Raja of Kullu many centuries ago. Presently the fort is much destroyed, but you can still find few walls there.
It's very risky to visit this place in winter because of heavy snowfall. So, summer is the best time to visit this place and Jalori Jot as well.
Nahan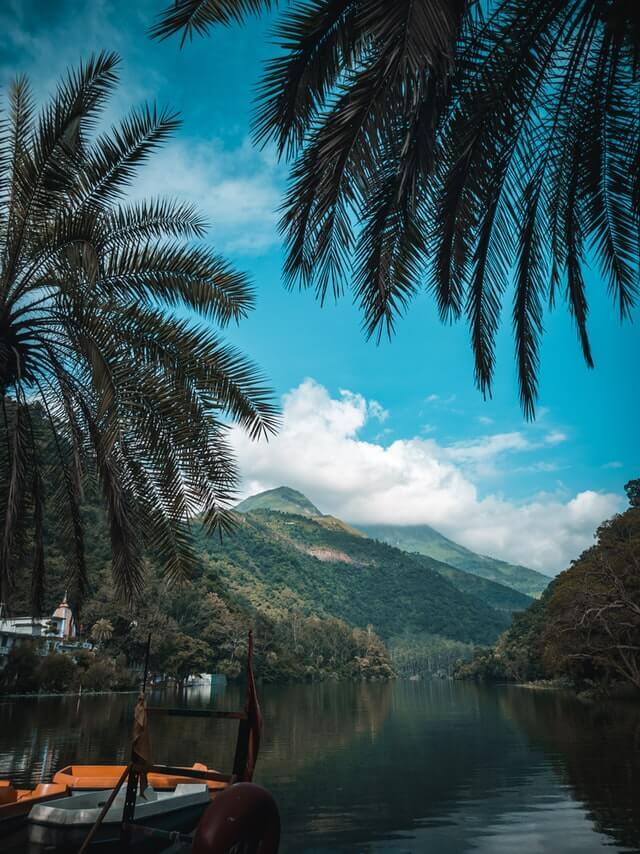 Nahan is a perfect town in Himachal Pradesh and is situated on the Shivalik hills. Nahan is a town fenced by deep green forests and snow-capped mountain ranges. Nahan is full of amazing scenic beauties around. It has multiple fascinating destinations like Renuka Lake, Suketi Fossil Park, Jaitak Fort, Rani Tal, Simbalwara Wildlife Sanctuary, and Mall Road.
You can also explore some small waterfalls and streams on your way to this place. This place will take you away from the madding crowd, and let you live peacefully.
Bottom Line
These are the best seven unexplored hill stations in Himachal Pradesh. These unexplored and virgin hill stations will revitalize your heart and soul completely.
If you are planning to go out of the station, you must add these places to your bucket list. There is no end to exploring places as they all give you great experiences and memories. Make a plan with your pals today to go to any or maybe all of these hill stations. Pack your bags and gear up your shoes to experience the beauty of these stunning hill stations.
Also read: Top 5 Hill Stations In Karnataka