Do you want to plan a trip to the hills? But, not sure where to go. We have an answer to your dilemma. You can plan a trip to Bhutan, the Himalayan Kingdom, the perfect destination for vacation in the hills. Bhutan is a mesmerizing place with lots of history, and it is famous for Buddhist culture.
Thimphu, the capital of Bhutan, is a dream place for every traveler worldwide, especially Paro, a valley town on the west of Thimphu. There is a lengthy list which consists of museums, monasteries, gardens, and many other places to explore in Thimphu and Paro.
In this article, we share six places to visit in Thimphu and Paro. Keep reading to know more about these fantastic places.
Tashichho Dzong
It is one of the most amazing places to visit in Thimphu. Tashichho Dzong is a fort, and that is on the northern end of the Thimphu. Tsechu, the main yearly festival, is celebrated at this magnificent fort.
Tashichho Dzong is surrounded by beautiful lawns and gardens. Tashichho Dzong got destroyed several times because of multiple reasons and rebuilt again.
Weekend Market
As the name suggests, this market is held on weekends. This market takes place at the banks of river Wang Chhu and runs from Friday to Sunday every week. You can explore the complete local lifestyle of Bhutan in this market. You can shop for endless things in this market from local to imported goods.
One can try Tibetan food, Bhutanese street food, and many other cuisines as well. You can pick a few souvenirs and many other local famous things from this market to keep the memory of this place alive.
National Memorial Chorten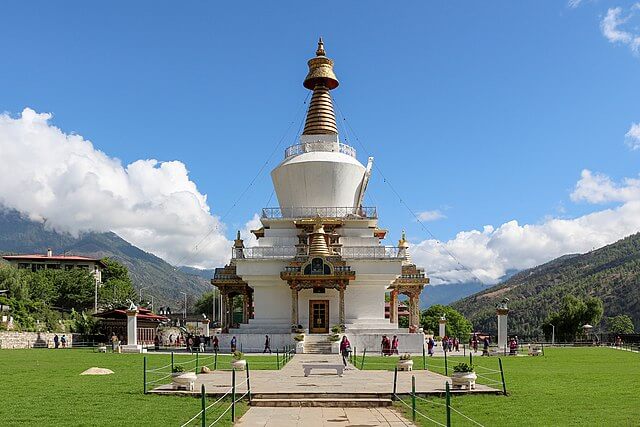 The National Memorial Chorten was built in the memory of Third King, Jigme Dorji Wangchuk, and was a dedication to World Peace. It is one of Thimphu's most prevalent places, which is a huge white construction with a golden tip.
People visit this place almost daily to meditate and worship. You can find people of every age group and witness stunning murals and mandalas at this place. It is one of the best examples of superb Buddhist architecture and artwork. This place is perfect for people who love yoga and meditation.
Motithang Takin Preserve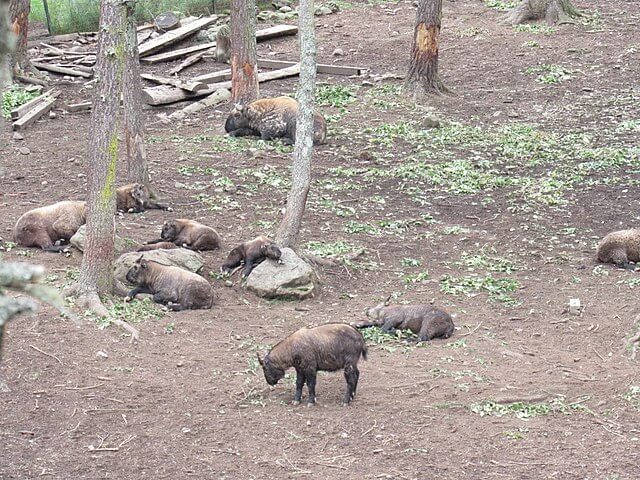 Motithang takin preserve is also known as the Royal takin preserve. It is located at the Mothithang district of Thimphu. This place is the best way to see the national animal of Bhutan, Takin.
This place was a Zoo a few eras back. One of the Bhutan Kings decided to finish the impression of the Zoo and left all the animals back to nature. Only Takins out of all animals didn't go back. The King then decided to build a sanctuary for Takin, and from then the Zoo was converted to Takin Preserve.
If you want to witness a large number of Takins, you must visit the Preserve early morning because, at that time, Takins come near the barrier to eat their food.
Paro Taktsang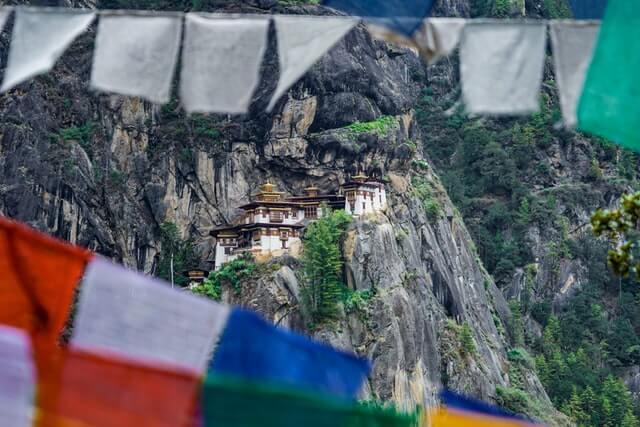 Paro Taktsang is one most popular attractions for tourists who visit Paro, Bhutan. Paro Taktsang is designed to train a tiger demon.
As per legends, Guru Rinpoche hovered here on the back of a tigress and meditated at this place. There are multiple stories after this, you'll enjoy listening to them from the locals.
You will enjoy magnificent views of mountains and green valleys on your way to this monastery.
Chele La Pass
Chele La pass is the highest point in Paro, Bhutan, where you can reach through a vehicle. It is located 3810 meters above sea level. You can witness some royal views from this place like Mount Jomolhari and Mount Jitchu Drake.
Your trip is incomplete to Bhutan if you have not been to this place. There are multiple ways to reach this place through-hike, drive, or ride.
Bottom Line
These are the best places to visit in Thimphu and Paro. If you are planning a trip to Bhutan, you must add these places to your bucket list.
Bhutan is a beautiful country to explore. You can plan your trip with your friends and family. Just be sure you do all the necessary bookings and arrangements before you move out for your trip.
Also read: 10 Best Places To Visit Near Guwahati