An enormous part of the world is charmed with its delightful essence that holds you and urges you to stay in forever. The travelling instincts that you get are just an excuse for nature's intense call.
The name Assam starts smelling soothing like tea. Guwahati, which is situated towards the west of Assam, crowns the beauty of the state.
Guwahati is surrounded with yet more amazing sites like Shillong, Mayong, Tawang, Hajo, to name a few.
Stay connected to the end. Hope you enjoy your virtual trip here.
Let me give an introduction over a few best places to visit near Guwahati, and here we go…
Kamakhya temple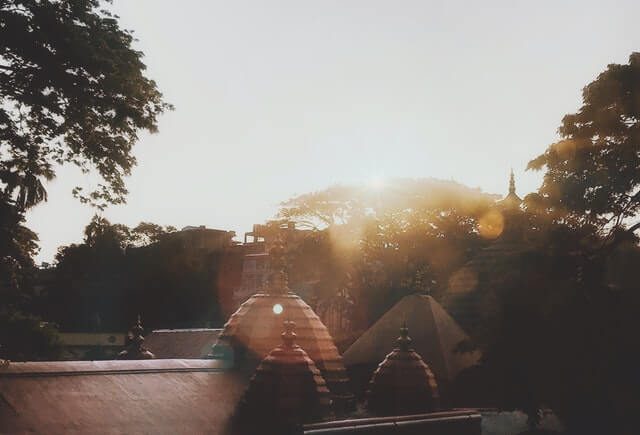 Believe me, you can experience true peace here in the Kamakhya temple. You will get crazy over an elegant architectural work which looks to die for, and warmly welcome you. And the most effective thing which I fell in love with, is the elephant carvings with floral layout, which represents the entrance and I think you will surely celebrate every moment as a result of this.
It is placed over Nilanchal hills which falls toward the Western part of Guwahati, Assam. Also, you can enjoy a huge dome that describes the background of Nilachal Hills.
About navigation: If you stay in Guwahati, it will be just 8 km away from the city and 6 km away from the railway station. Also, you can prefer a cab or taxi for your convenience.
About accommodation: You can opt for hotel Shreemoyee, which is just 40 m away from the temple. Also, you may go to the hotel Rajmahal, hotel Rituraj.
Shillong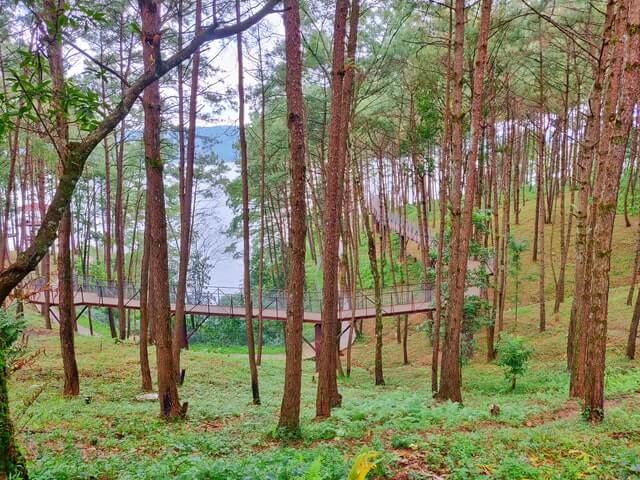 Shillong, a Scotland of East, also the gateway to Meghalaya. If you truly want to examine nature quite closely, Shillong is worth it. Shillong is also referred to as "Abode of clouds".
You can see the cultivation of pine trees here and the stunning mountain peaks, magnificent lakes, and the zoo will surely grab your attraction.
You are free to visit here during any season, and that's why Shillong is preferred by most of us.
About navigation:
By air: Shillong airport is located 35 km away at Umroi. It is a domestic airport that links the hill station with Kolkata. Another convenient airport is Lokpriya Gopinath Bordoloi International Airport at Guwahati. This airport is approximately 130 km away from Shillong.
By bus: ASTC that is Assam State Transport Corporation and MTC that is Meghalaya Transport Corporation is at your service.
By Train: Guwahati Railway Station is the adjoining railhead to Shillong, which is about 135 km away. The Guwahati Railway Station is well bound to major cities in India.
You get 3 convenient options here.
About accommodation: A better plan you can book to stay in is Deimaia guest house, Ri Kanaan resort or Stay abode.
Cherrapunji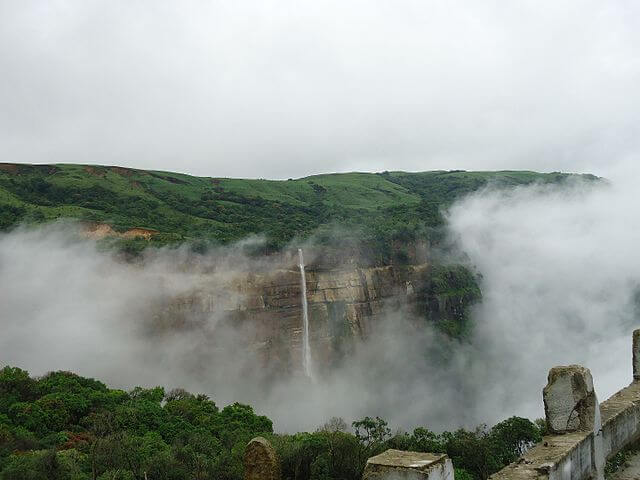 It is pure air with tiny droplets of water, which defines Cherrapunji or Sohra. You won't get any other replacement for this place, it's just irreplaceable. It is the wettest place on Earth, immense rainfall that charms your mood, you will surely love to visit this place back.
You also visit the Dain Thelen falls, Noh Sngithiang falls, Noh Kalikai falls, and more.
About navigation: Guwahati airport seems close to Cherrapunji, over 181 km away from the city. Also, Umroi airport is near to your destiny. To get Cherrapunji city, you may use cabs or taxis.
About accommodation: Quite affordable, you can book your hotel online by viewing its features and fascilities. But if you ask me Shalom guest house, Gracia Homestays and Vamoose alike are really decent with adequate services.
Manas National Park
When we talk about Tigers, we fall in love with its pattern. According to UNESCO, Manan National Park is Natural World Heritage, a hometown for Tiger. Also, you would see golden langur and red pandas here which are quite rare.
The IUCN Red Book has recorded this Park as harbouring the ultimate number of endangered species from India.
Experience wildlife with wild creatures here.
About navigation: You can go by plane, car or train. You may choose the transport according to your convenience. Most of the tourists prefer to travel by train as it will help you to get a fantastic view of the place.
Hajo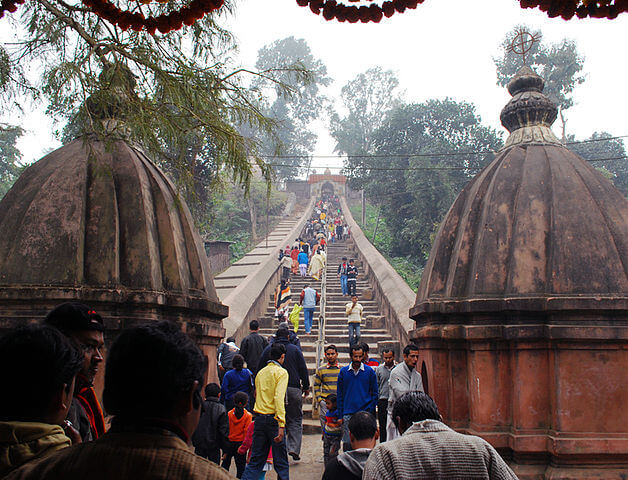 Hajo is a place with an ancient background. And you will be really amazed to know the fact that this place is for three different religions. It forms a triangle and is a holy place for Hindus, Buddhists, and Muslims. A pillar of unity that holds up three different communities. A place I have never seen before.
And you know what the Hayagriva Madhava Mandir is one of the most famous temples and this is the place where Buddha attained Nirvana.
Also, Powa Mecca Mosque is another famous tourist attraction.
About navigation: 25 km away from Guwahati, Assam. Gopinath Bordoloi will be the nearest airport for you. You can get a bus or taxi. Adabari Bus Stand and Kachari City Bus Stand in Guwahati are the closest bus-stands you would see.
About accommodation: Well you also need a decent place to hang out, I think it's perfect if you choose Transit Backpacker hotel. The rates are affordable there. Another best option can be Gibbon Backpackers Hostel.
Tawang
This place reminds us of Dalai lama, as Tawang is his birthplace. Tawang is situated in Arunachal Pradesh. You would love to see extreme peace, tranquillity—a most prominent place for Buddhists.
And the most significant thing which I felt was the alchemy of nature, Tipi Orchid Sanctuary, can't take my eyes off.
About navigation: Salonibari Airport in Tezpur, Assam is the closest Airport you would notice. Actually, Arunachal Pradesh does not have its own Airport, but still, it is connected by air.
If you choose rail, there is no central railway station close to Tawang, but, there is an option, and it is Rangapara Railway Station, Tezpur.
About accommodation: Dondrub Homestay, Tawag's best place to relax and chill at night. It offers you free WiFi and parking too. Also, Shangri-La Serene is reasonable to stay in.
Thimphu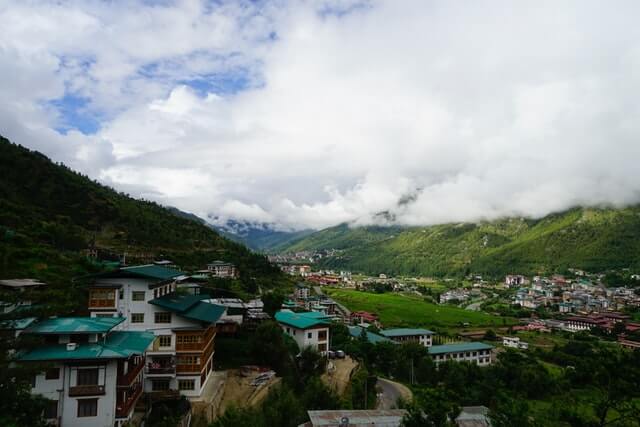 Thimphu is the most elegant place near Guwahati and Kathmandu (the capital of Nepal). It is also one of the largest cities in the country. If you start your journey from Guwahati, Guwahati to Thimphu via Rangia takes around 3 hours by car.
One of the most amazing things we will notice is the self-discipline among the people of Thimphu. It is such a disciplined city that people don't even feel the need for traffic lights.
And its culture and tradition which reflects uniqueness are simply mesmerizing. Thimphu, Bhutan has a rich history and a good background.
About navigation: There is no direct railway transport system from Guwahati to Thimphu. It takes a whole day to travel from Guwahati to Siliguri, and from Siliguri onwards you may book a taxi or car.
About accommodation: When we talk about accommodation, Thimphu offers the best places to stay in. Terma Linca Resort, Osel Thimphu and Hotel Norbuling. Best places to rest and recollect memories.
Nameri National Park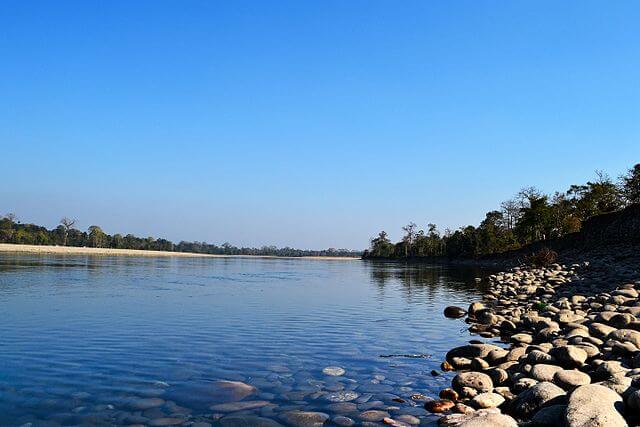 Situated at the foothills of the Himalayan region, It seems home for many animals, you would really cherish this place. You would notice elephants, tigers, leopards, wild pigs, and also sambars. Flora and fauna here have a great diversity which is adorable and stunning too.
And the things I enjoyed here a lot were water rafting, fishing, swimming. You can also enjoy these activities.
About navigation:
By air: Tezpur airport, 37 km away from National Park is the nearest airport.
By rail: Rangapara, 25 km south of Nameri National Park, is the nearest railway station.
Punakha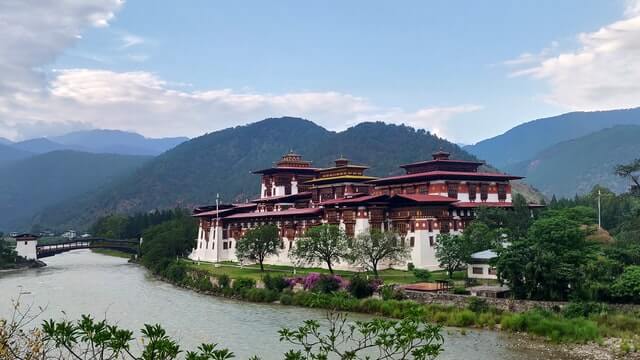 Punakha is located at the height of 1200m above sea level and offers a mesmerising view of the Himalayas. A fort that reflects 17th century culture is shaped over the riverside, and it is also a place that is frequently visited.
Punakha's offers unique historical places like Chimi Lhakhang temple and Khamsum Yulley Namgyal Chorten.
About navigation: Mode of transportation is through plan, bus, taxi. I think it will be convenient if you book it in advance.
About accommodation: Punatsangchhu cottages, the best place one can choose to stay. As it delivers better treatment to you at an affordable rate, Or you can stay at Punakha Residency.
Assam Botanical Garden and Zoo
One of the largest and richest greenery treasures of north-east India is Assam Botanical Garden. It is based in Hengrabari Reserved Forest and is protected, nurtured, and observed by India's Government.
The location is one of the most amazing places to visit if you are fond of nature and the environment. There are a variety of species of both animals and plants. The phrase "rich flora and fauna" makes justice here.
The zoo is just 12.7 km away from the Guwahati bus stand. Before heading here, you do check the timings of the zoo and entry fees or structure.
Final words
According to the tourist's review, those mentioned above are the best places to visit near Guwahati. You will find many other spots that are near Guwahati to spend your weekend vacation. However, the mentioned ones are the ones you ought not to miss if you are visiting Guwahati for the first time.
The beauty of nature cannot be expressed in words. You have to witness and experience it. Have a great collection of memories and stay connected with nature by visiting the places mentioned above.
Also read : 7 Amazing Places To See In Kanyakumari In One Day