Say cheers to the responsible life with a bachelor's party!
Bachelor's life is all about passive responsibilities. You have a family, but you belong to one. After marriage, your roles will be active. And you will not belong to a family, but a family will belong to you. There is a significant level of changes that your life will showcase to you.
Well, before life hits you with its second punch, celebrate that you still survived your first one. Reality always got you on the face. But travel and music have always been an escape, no matter what. It will be the same hereafter, but your trips won't be solo. Neither your solitude will be solo genuinely.
Here's a list of the best bachelor party destinations in the world which will be probably your last solo escape from life.
10 best bachelor party destinations that will cheer you up for the married life:
Mountain Swing at Bali 
The huge swing that will take from the peak to peak in a way you have never gone before. You will become a bird for a while. You will visit the trees and the forests in a way, a human in you might never have had.
This giant swing will, for sure get your adrenaline to the test. Not only you will get a thrilling ride, but you will be free and fresh, to welcome your new life and new beginnings.
With these mountain swings, you will be discovering and unfolding yourself in depth. These are not just adventurous things to try, but indeed the things that make you visit you. And that's what you need to do at the bachelor party. 
Scuba Dive with whale sharks in Thailand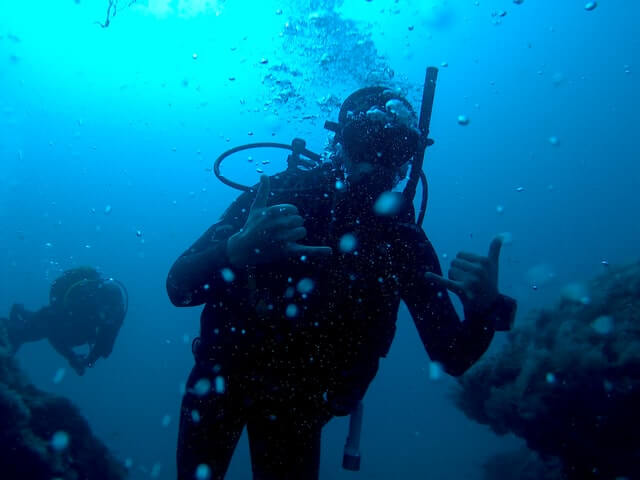 You cannot imagine Thailand without white beaches and clear skies. If the Thailand diaries are of bachelor's days, you will be rafting, surfing, and scuba diving.
How about making your thrill, the thriller experience ever? Why just scuba dive? Do a scuba dive with sharks and wave them hello. Have some spicy stories to share on your romantic nights.
Scuba diving and rafting are must-do adventures in Thailand. Especially when it is a bachelor party, make it thrilling, noisy, spicy, and exciting. 
Ice Skating in Amsterdam 
Whatever sport it is, you will be eager to play it with your childhood and best buddies first. If it is ice skating in Amsterdam, you will definitely make it to an ice hockey up there.
Play with your friends everywhere, go and go with your friends wherever you could play. Amsterdam is one such location. You will also enjoy the streets of Amsterdam, and the narrow lakes over there.
Go on a bicycle ride there to revisit your childhood memories. The streets in Amsterdam will make you nostalgic even if you visiting it for the very first time because all the streets have familiar stories and memories and you will definitely remember your home street. Thus your friendship will flourish yet again through the streets.
Wind Ride and offroad adventures in Prague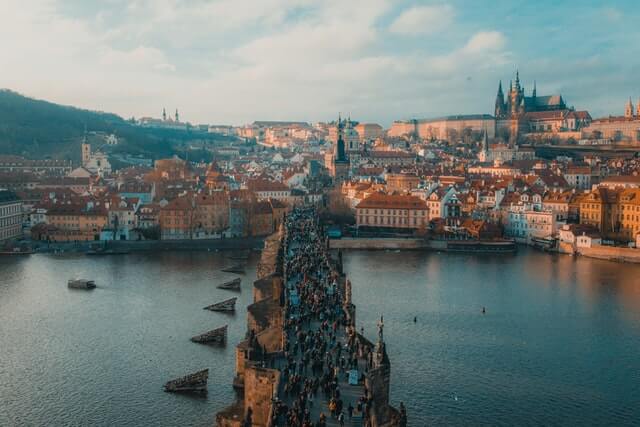 When in splendid Prague for a bachelor party, you have to stop yourself from falling into romantic places. Prague is a colourful city that will make you rush to get your significant other with you. Hence, if you are here for a bachelor party, don't sit and admire the city. Get out and advent on off-roads.
Bachelor's party is the right occasion to do the things that you can't do with your romantic partner. It is time to think of a winding ride. Ride a helicopter and enjoy other adventure sports as well.
Offroad ride in jeeps with your friends by your side is fantastic. This is precisely what you should be during your bachelor days. Leave the castles and the city to explore with your better half. 
Hike a Volcano in Costa Rica
Costa Rica has a variety of options open for adventures. A bachelor party without a daring thing is not a justifiable one.
The thing that you must try in Costa Rica is Volcano climbing. Nowhere else you will be trekking a volcano, like in Costa Rica. It is undoubtedly one of the best bachelor party destinations in the world.
The city also has other options to try, like a walk in the woods. If you want to have a long talk with your friends, this is the place. Forest harmony, long talks, and some self-made adventures, all these experiences will stay with you forever.
Mountain Bike in Bend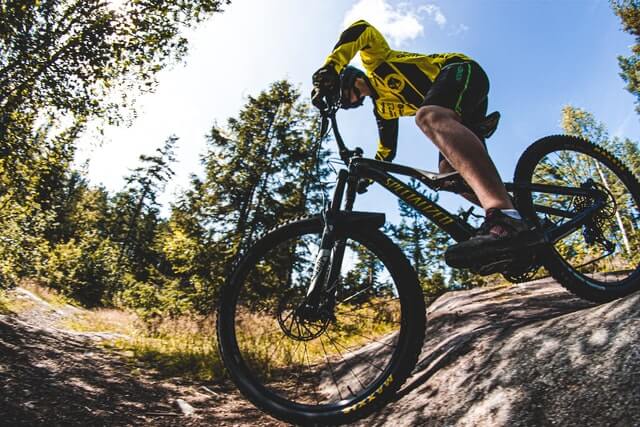 Bike riding is always fun, no matter your commute later in life. The memories with the bike are irreplaceable. When it is about mountain riding, it is always a big fat yes! There is never a risk to ride a bicycle. It is as if a part of our personality.
Riding a bike in the mountains is so much fun and excitement. A day spent on the bike is a day well spent, always. And when it is in the mountains, with all ups and downs by friends by your side, you know you are going to do your bachelor's party right.
Frozen river ice trek in Leh Ladak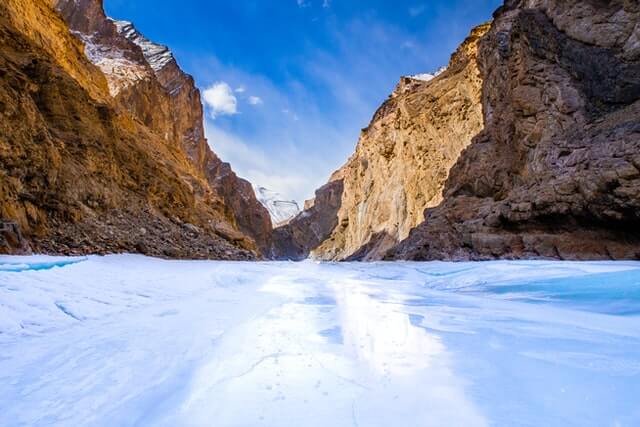 Leh Ladakh has always been a popular destination, but it is also one of the best bachelor party destinations in the world.
Leh Ladakh will make you imagine all the snow, high altitude, and treks. But this time, make your trek not vertical but horizontal one.
Ice trekking on the frozen river is an exceptionally good idea to party wilder in the gorgeous Leh Ladakh.
The trek and Leh Ladakh as a destination for your bachelor party is the best destination indeed. In case you are trying to seek a location in India, look no further than to Leh Ladakh.
Flyboarding in Goa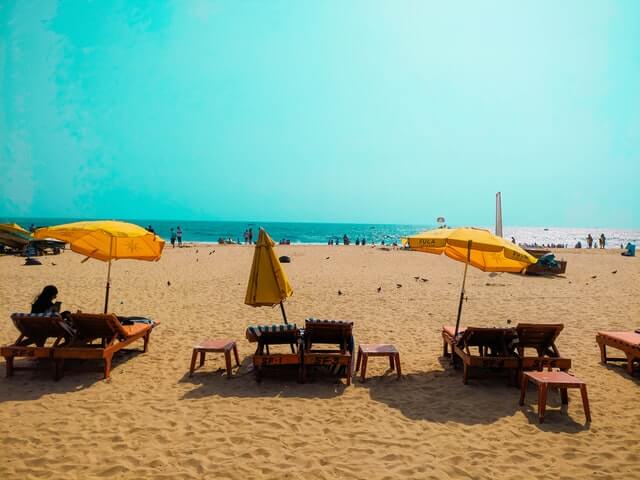 When it comes to the best bachelor party destinations in the world, Goa is always there on the list.
Goa is an excellent location for all the pre-wedding activities. Not only for the bachelor party but in case if it is possible for you, you can even plan your pre-wed photoshoot here.
Goa is an evergreen place. After or before marriage, you are going to be on beaches. The only thing is which perspective is open to pursuing. If you are planning a bachelor party, try flyboarding and other adventurous sports. 
Cave Kayaking in Red River Gorge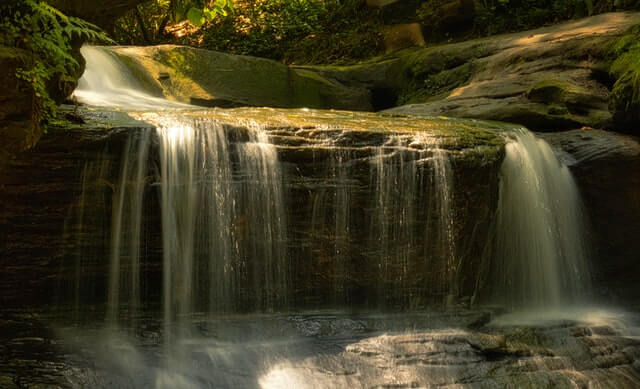 Everyone would have this cave kayaking activity on their bucket list. Now it is up to you, whether you want to mark your bucket list with friends or with a spouse.
Cave kayaking is both an adventurous and romantic experience. In the red river gorge, you will find it romantic. But you can have the best thrilling experience too. 
Cycle in Bangkok's back lanes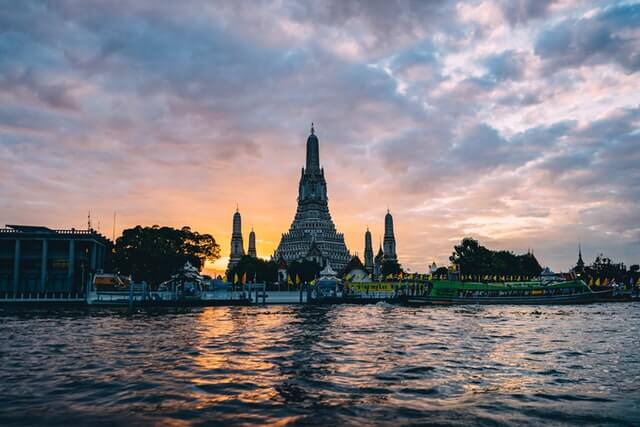 Bangkok is known for its beaches and romantic atmosphere. When you are going for a bachelor party, this environment may long you for your loved one to be with you. However, this place is beautiful with friends too, and offer some real adventure.
You have a lot many options for adventure sports on the beachside, riding bikes on the back lanes. You can have never-ending talks with your friends over a glass of wine by the beach. The 'I have never ever' game will be just a cool option on the lanes. 
There is also a party bus that takes you through the city. It is like sightseeing Bangkok from the bus while partying inside.
The best thing about Bangkok for bachelors is it is the city where you can shop, eat, drink, dance, and perform adventurous sports. It is one of the best bachelor party destinations in the world.
Bottom Line
The aforementioned bachelor party destinations are the best picked and curated listicles from our end. All of these are the best bachelor party destinations. Do let us know which one of the above did you found suitable and planning to go on your bachelor party.
Also read: 10 Important Things To Do Before Going To The USA From India