8 Indian Tourist Destinations Famous For Beaches
No matter whether you are the person with a strong wanderlust or you like to stay home. You will always have a thing or two in common. It doesn't matter from which corner of the world you belong to. You can always relate to the sky, sun, moon, rivers, and seas in the same way.
No matter how many natural disasters would have taken place, you still tend to find peace with them. Beaches are one of the most beautiful and precious gifts of nature.
Beaches will never disappoint you. May it be a family trip, friend's trip, or a couple's trip, you can't exclude a beach on the route.
So, here's the list of 8 best Indian tourist destinations famous for beaches.
Kanyakumari – where three seas meet
Just take the name of beaches in India, and you will suddenly imagine southern India. Tell me if you haven't and win a free trip to southern India!
So travelling downwards and downwards is where you are travelling today more water and less land. The peninsula triangle down there is damn lit.
And the beach that tops our list is what you will not be able to see elsewhere so closely. Kanyakumari beach – where 3 seas meet. Imagine, 3 seas! Meet!
Well, if you are too weak in Geography – those three seas are The Indian Ocean, Arabic sea, and The Bay of Bengal.
When this Kanyakumari beach is on the list, it has got to top by default.
Lakshadweep Islands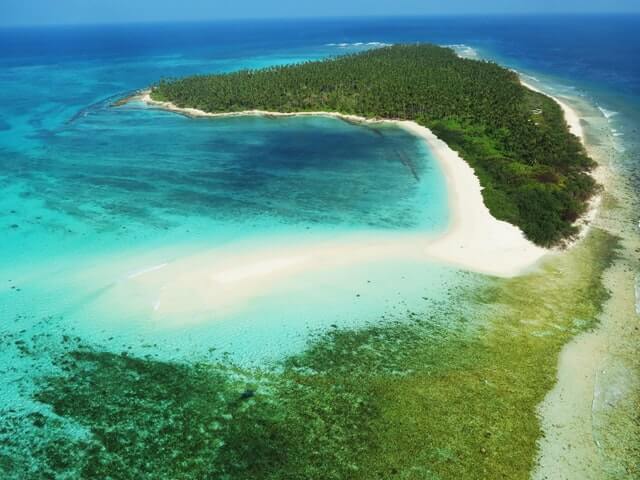 The next mesmerizing, exquisite and unending beachline in India is the Lakshadweep islands. A few islands are private and a few others are open for tourists.
If you are planning to visit Lakshadweep, you need to decide which beach you will be heading to.
The beaches of Lakshadweep are amazing and more attractive than other beaches. The reason is quite obvious – beaches have lesser land and more water surrounded by.
Imagine yourself walking on full water Street. This is the image that you get to live on the Lakshadweep islands.
Andaman & Nicobar – Secluded Blue Seas, Virgin Islands, and Colonial Past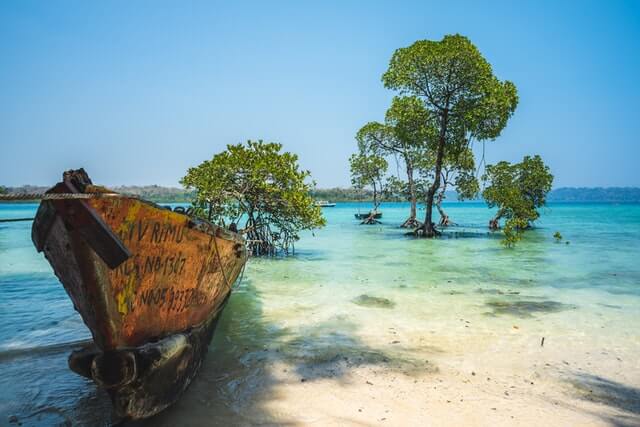 The sea that reminds every Indian, a sacrifice of the legend Veer Savarkar. If you are an Indian, you cannot visit Andaman Nicobar island without getting emotional.
If you are not, you will know the great Indian history and the great love that India has always been getting showered.
The beaches, hotels, and everything here on Andaman Nicobar island are simply amazing.
There are several adventure sports here. Also, It is a very popular site for scuba diving.
In fact, many people have stroke-off their bucket list of having a scuba dive, in Andaman Nicobar itself.
Butterfly Beach Goa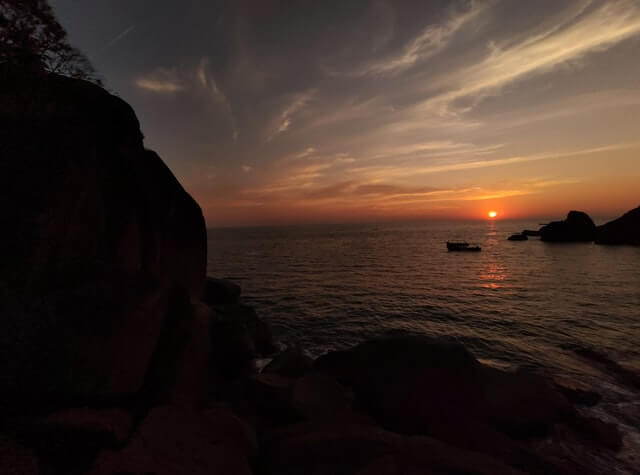 And when it comes to visiting beaches with your partner, what else than Goa would cross your mind a first and hundredth time?
So, which beach to enlist of the place, where each beach that you visit will make you go flattered. You will fall in love with this place over and over again. With yourself, with nature, with your beloved and with nature one more time.
Still, if you are in Goa, or rather if you have planned your trip to Goa, do not miss the butterfly beach.
I would suggest, do not miss any beach in Goa. But if you are helpless to stay in one place and soak all the happiness over there, make butterfly beach as your first choice.
Kovalam Beach Kerala
Have you been to a lighthouse? All the talks that you have from up there are sensible. You simply become high when you are there on this high altitude.
So, Kovalam beach is great because you are getting a chance to visit lighthouse too. Even if you are not making up to a lighthouse, there are several other activities on Kovalam beach like paragliding and parasailing.
On a side note, Kerala is a beautiful city. Although, you are only in search of destinations famous for beaches, do check out other tourist places near Kovalam beach in Kerala. Especially if you are travelling for the time here.
The beauty is here throughout. Come, visit, live, relive, and live more.
Kashid Beach Maharashtra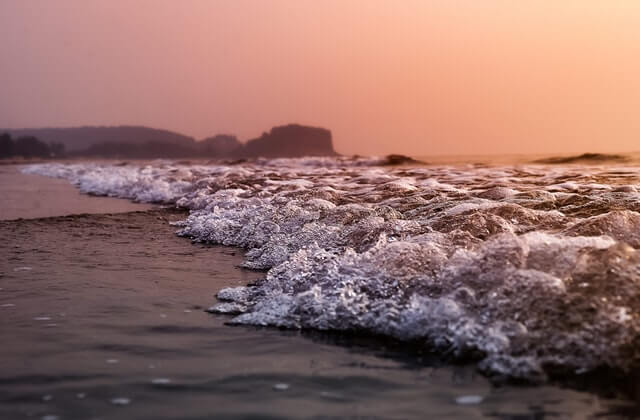 As you start moving north from the South, you will notice a significant difference in beaches. The Indian destinations for beaches mostly lie in the southern parts. And in Maharashtra, you will notice the Sand on the beach is drastically different.
Black soil and wheatish or mostly brown sand are seen on the beach. Kashid beach is a peaceful and beautiful beach if you are seeking solitude.
And when you are fond of history, Kashid beach will narrate you many such brave stories. You will be questioned and you will be answered, by a beach. For Marathi's soul, Kashid beach would be an inspiration and a story flowing from fort Janjira. Every person who knows history quite well will resonate with this.
Arambol beach Goa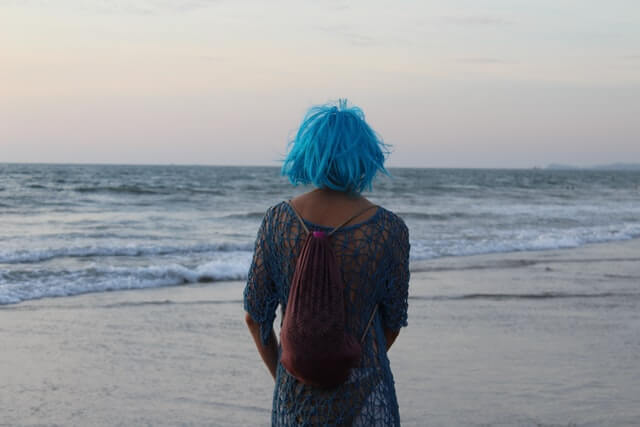 The entire list of Indian designs of beaches would have been full of Goa beaches. But Arambol is what I shouldn't miss mentioning in the list.
If you are the one wondering about – why does this sun-basking happen only in movies and never in your life! Then that's probably because you haven't been to Arambol beach.
Talasari Beach Orissa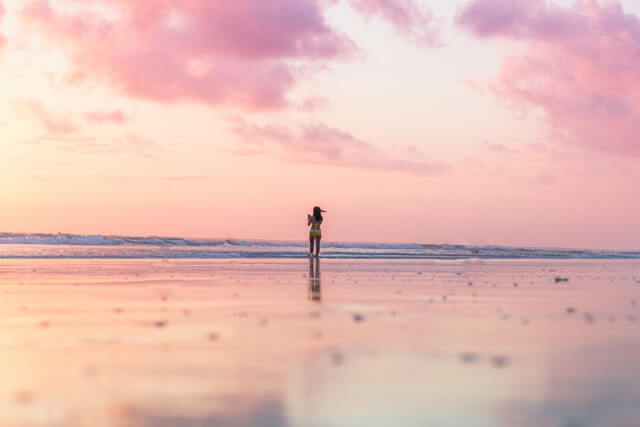 Orissa has this amazing and peaceful beach named Talasari. The location is simply perfect for photography purposes.
You can find your harmony of mind right here. Unlike other beaches, Talasari is a quiet beach and takes you deep. The roaring of waves could be heard and felt as if it's somewhere within you.
Bottom Line
You might probably have noticed, the list is coming northwards from the south. This is because, if you start making a list of Indian destinations famous for beaches, you will find a lot of many in southern parts. To the northwest, there are a few beaches that are again nothing less amazing.
The great things about Beaches are, you may visit hundreds of them and will not find any two alike. You may even visit one beach for hundreds of times and will not find any two visits alike.
Also read: 10 Best Paradise Island Destinations You Must Visit Once