We all know that Asia is the biggest continent and it's the biggest continent for a reason. Asia provides some of the most beautiful and romantic destinations. From cheap and budget-friendly destinations to ultra-luxurious destinations, you can find everything here.
If you just got married and looking for some of the romantic destinations at a cheap price then here are some of the best cheap honeymoon destinations in Asia you can visit and spend some good time together.
Nepal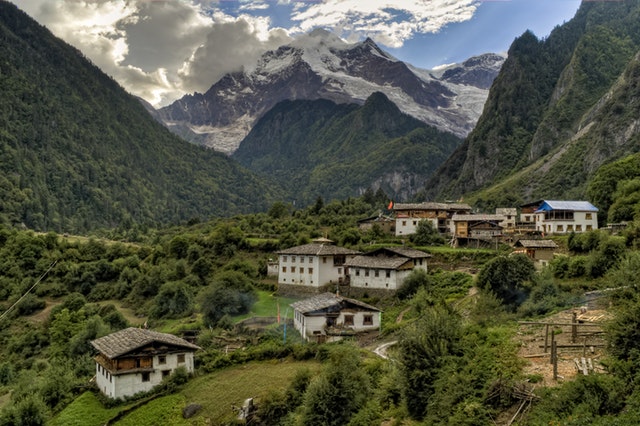 If you are looking for a low budget honeymoon trip then Nepal is one of the best options. You can travel to Nepal through trains, buses or flights.
Indians can also save visa fares as they can visit Nepal without any visa. There is a lot to explore in Nepal. Couples can do a lot of adventure and outdoor activities in Nepal.
Honeymooners can do trekking at Nagarkot. Couples can also indulge in various adventure activities like hiking, camping and paragliding.
Nepal offers cultural sites which include ancient temples and towns which one can visit during his journey. Couples can also do the shopping and visit casinos in Nepal.

Philippines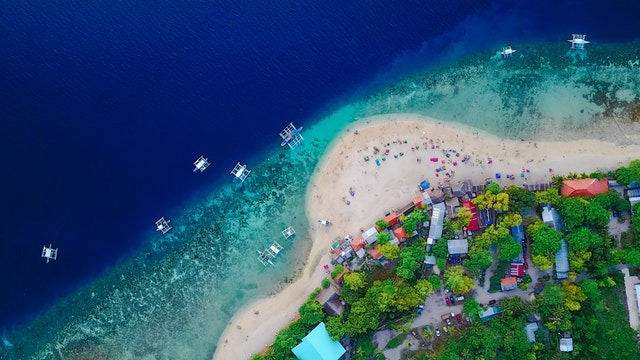 The Philippines offers some of the most panoramic honeymoon destinations in India. If you are going on your first trip as a couple, you will enjoy exploring all the gorgeous places around the Philippines, especially El Nido. There are many virgin islands and beaches in the Philippines.
El Nido is situated in the north of the sparsely populated Palawan Island and it offers many fun activities for newly married couples. Honeymooners can go snorkelling and scuba diving at Biscuit Bay and also enjoy fun activities like mountain biking, island hopping and sightseeing.
The Philippines is truly one of the most romantic places in Asia. If you are looking for budget-friendly honeymoon trip then you must add the Philippines to your bucket list.
Laos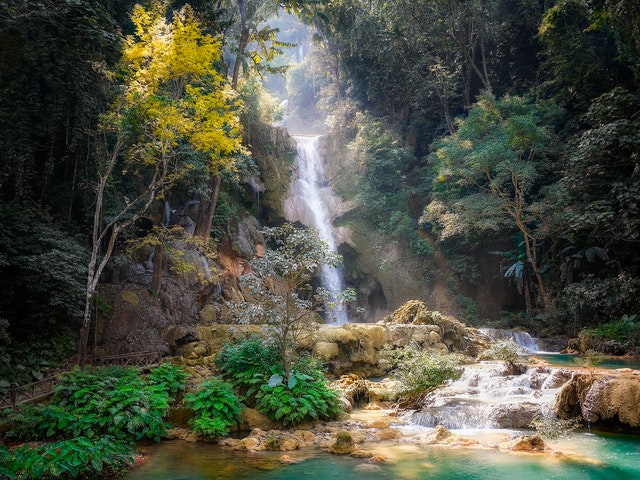 Laos is another budget-friendly honeymoon destination in Asia. If you are someone who loves to explore nature then you must add Laos to your bucket list.
Laos is considered as one of the most colourful honeymoon destinations in Asia and it can provide you with a romantic experience at a very reasonable price.
Laos is truly an adorable place combined with spectacular Buddhist temples and shrines. Newlywed couples can do adventure activities like riding a bicycle around the town and also visit some mysterious heritage sites in Laos.
Vietnam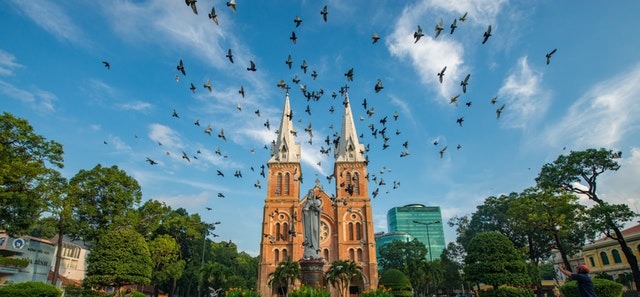 Vietnam is famous for many things besides it being a Southeast Asian country and a top worth-visiting place due to its ancient history, the diverse culture and quintessential natural landscapes.
A beach at the Cham Island in Hoi An region could be the best place to chill with your partner or it could be the Imperial Citadel of Thang Long and Ho Chi Minh's The mausoleum that must be covered on a honeymoon in Vietnam, especially for the history buffs.
It's not it there's a lot more to it such as Ho Chi Minh City, The Valley of Love and the Xuan Huong Lake in Dalat, which are all famous for their different cultures and hospitality.
Due to the budget-friendly country, one can also enjoy the different seafood and special food of Vietnam, and also do shopping. So, if you are looking for a low budget honeymoon trip Vietnam can also be one of the best places to visit.
Thailand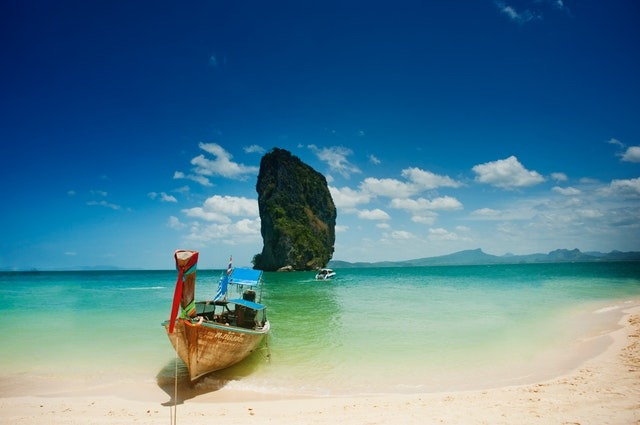 Thailand is one of the popular budget-friendly destinations in Asia. Visiting Thailand is really fun. Thailand is one of those destinations that you must visit once in a lifetime.
There are a lot of things that couples can do in Thailand and the good thing is that Thailand will certainly not going to burn a hole in your pocket like this one of the cheap honeymoon destinations in the world.
Koh Samui in Thailand has some of the stunning beaches and you can really spend some quality time with your partner there.
Visiting the grand palace and enjoying water sports together on the beaches of Thailand will provide really amazing experience. Couple spa and candlelight dinner is something that can make your honeymoon unforgettable.
Sri Lanka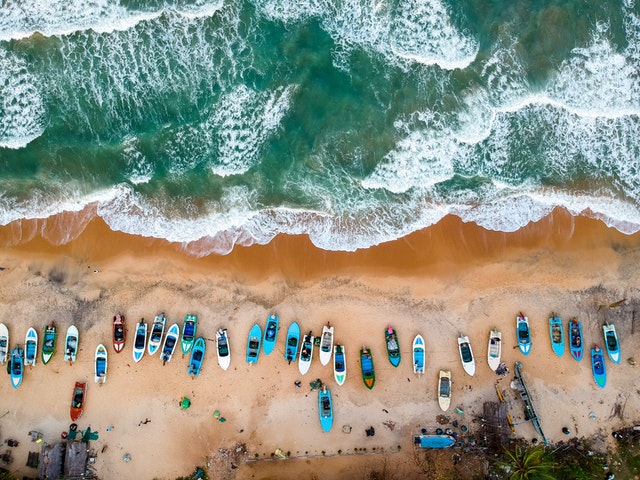 Sri Lanka is truly blessed with long and beautiful beaches. Picturesque excellence is its fortune, Sri Lanka is considered as one of the most loved and cheap honeymoon destinations for newly married couples.
Sri Lanka consists of rainforests and wildlife. One can see the lush tea plantations and ruins in Sri Lanka. These ruins take you back to ancient times.
Sri Lanka offers 2000- years of culture and eight UNESCO world heritage sites, which will definitely give you a unique and wonderful experience. You can also enjoy water sports and candlelight dinner on the beaches of Sri Lanka.
Sri Lanka is small but still, it provides a lot of amazing things for newlywed couples. Colombo, Kandy, Negombo, Hikkaduwa and Unawatuna are some best places here.

Cambodia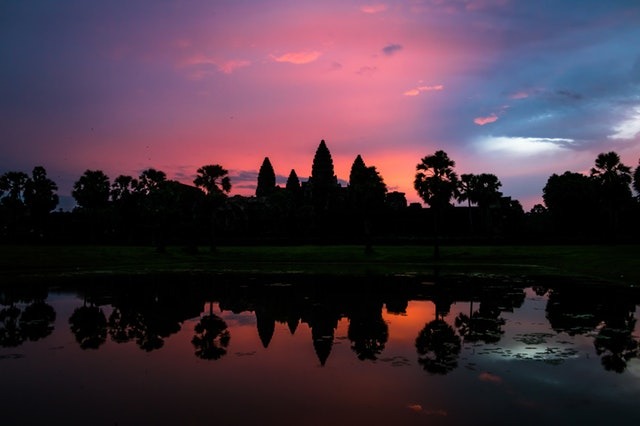 If your budget is holding you back then Cambodia is another beautiful destination for you. Cambodia is also one of the cheap honeymoon destinations in Asia that can provide you with a vivid and priceless experience.
Cambodia offers a lot of things for newlywed couples. From astonishing architecture to the spiritual temples and from dazzling nightlife to the pristine beaches, you can experience everything here.
The special thing about Cambodia is that it offers pure and utter luxury and pampering for newly married couples. Nature in Cambodia is very pleasant.
As Cambodia is one of the cheap honeymoon destinations in Asia, you can easily try some of the best and delicious cuisines of Cambodia without spending much.
Bali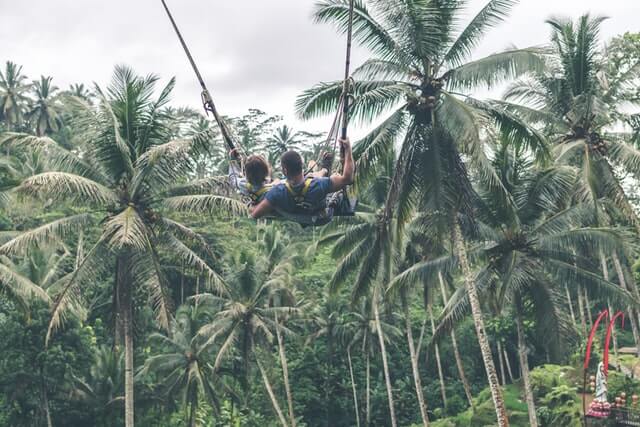 Bali is an Indonesian province, and it is undoubtedly one of the most beautiful and cheap honeymoon destinations in Asia.
It is good to visit at any time of the year. However, people generally recommend visiting this place in the months of April to June and September. People recommend staying here for at least a period of 5 to 6 days.
It is a place full of lush green vegetation mixed with ancient culture, rich heritage sites, and serene natural beauty. You can enjoy many activities in Bali like exploring beautiful temples, trekking, diving and much more.
You can enjoy the natural "hot bath tubs" in Tegal Wangi Beach and go diving with your partner.
Also, if you are a yoga practitioner, Sekumpul waterfall is a beautiful place for you and your partner to practice yoga in the lap of nature.
Tanah Lot, Kintamani Villages, Monkey Forest are some of the top attractions here.
Maldives
The Maldives might be one of the smallest countries in Asia, but it is not any less in beauty and gives a tough competition to other places. The tropical setup of the Maldives is sure to provide an excellent honeymoon experience for couples.
Just having a walk with your partner along the beach is a magical experience here. There are many activities like snorkeling, scuba diving that couples can enjoy together in the Maldives. Eating seafood with your partner is also an amazing experience.
A lot of natural beauty is waiting for you in the Maldives. It is best to visit the Maldives between April to November.
Abu Dhabi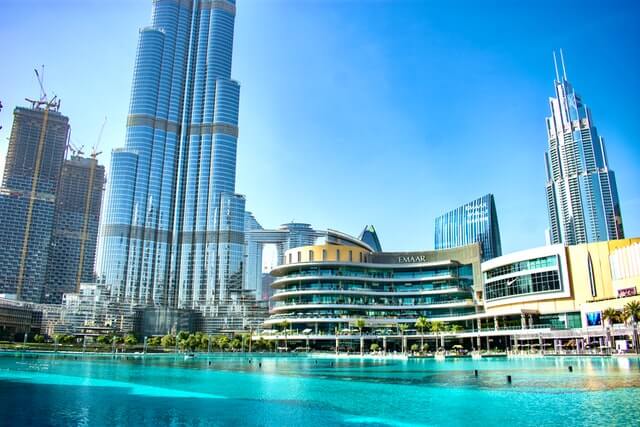 Another one of the best cheap honeymoon destinations in Asia from the Middle East. It's an ideal pick for those who want to spend holidays far from the hustle and bustle of city life in Dubai. A city minus high-rises is a luxurious abode to the kings. You won't find vibrant nightlife like Dubai, but you are definitely spoiled for choices at this serene capital of the UAE.
Start your trip by experiencing the extravagant beauty of Sheikh Zayed Mosque, Qasr al-Hosn, and Emirates Palace. Surely, the sights to withhold. Further, experience fast wheels at Yas island that boasts renowned Ferrari world and F1 racing circuits. Why not book a ride for two? You can also enjoy some thrilling activities at Yas Waterworld or Warner Bros World. Marriage doesn't mean to end a child in you.
Do not forget to plan a desert safari tour. You will enjoy an exhilarating dune bashing at the largest dunes and an exotic Arabic lifestyle by indulging in sandboarding, camel rides, and desert camping. Conclude the safari night with lavish Middle Eastern cuisine. Indeed, a night that will make your honeymoon worth it!
Turkey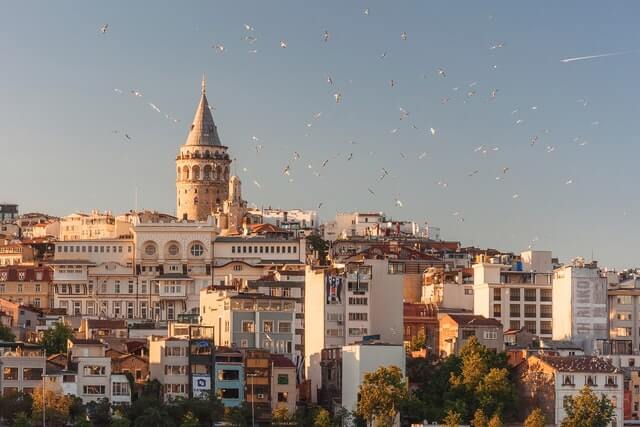 Nestled in the center of West Asia and East Europe, this lovely country is a blend of Ottoman, Greek, Persian, and Byzantine culture. Hence, the place can serve well to couples who love cultural exploration.
Visit the famous historical sites and bright bazaars during your visit to Istanbul. In the evening, you can spend some quality time at its unending turquoise coastline. Love is in the air literally when you visit Cappadocia. It is known for a hot air balloon trip over unique rock formations. You won't like to miss this lovey-dovey moment with your love.
Besides, make your honeymoon trip more romantic by heading to Hierapolis, recognized as an ancient Roman city. If wedding rituals and events have left you tired, rejuvenate yourself at the white terrace-shaped natural hot springs here. A blissful experience for sure! You can also admire Roman ruins and architecture at this location.
Also read: 10 Best Bachelor Party Destinations In The World
Kyrgyzstan
Looking for a short trip to a secluded location? The world has Kyrgyzstan for you. The country located in Central Asia is a chance to witness the magnificent landscape of mountains, hot springs, lakes, and canyons. Deservingly known as the Pearl of Central Asia, the place will take you closer to nature.
Nature-loving couples will love to spend some quality time amidst the lush flora and the fauna that will soothe the senses. Nothing can be more relaxing than this aura. While here, do not miss going to Lake Issyk Kul, which is the second-largest alpine lake on the planet. Stroll around holding each other's hand or swim together at the lake.
The time spent and natural sight at this amongst the most serene and cheap honeymoon destinations in Asia will never leave your mind.
Malaysia
When it is about the cheap honeymoon destinations in Asia, how can we not mention Malaysia? If you are thrill-seekers, this one is for both of you. Malaysia boasts a range of rainforest treks, wilderness, and islands to explore. Besides, adventure activities like zip-lining, skydiving, and water sports will suffice your adventurous soul. Do not forget to take a couple of photos at the tallest twin tower in the world – the Petronas Twin towers.
Further, soak the sun at the beaches in lovely Borneo island. Near the beach, you will even find several dining options to relish delectable meals. The food here is a mix of Malay, Chinese, and Indian flavours. So, satiate your taste buds with any of the cuisine choices available.
You will find a lot of affordable resorts, hotels, and restaurants throughout the country with no compromise to conveniences. The weather here remains almost the same throughout the year, which means you can plan anytime.
Amongst the best cheap honeymoon destinations in Asia certainly has no fewer attractions. You have no reason to turn this idea down.
Bhutan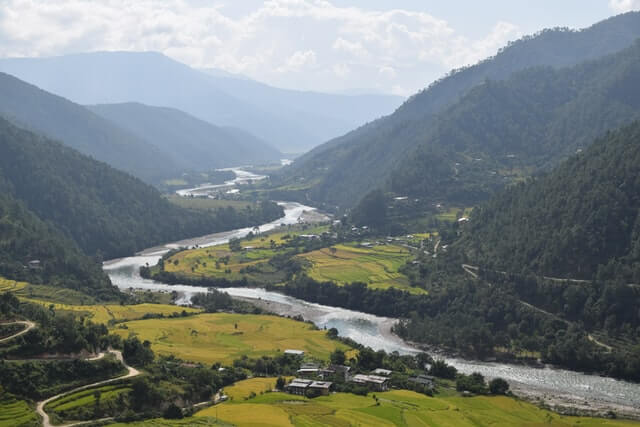 One more offbeat nation but suitable for people looking for a short honeymoon tour. Ideally, a four-night trip is enough to explore this foreign land.
For those who want to spend holidays in serenity, the unspoiled environment and ambiance of Bhutan will serve you well. Newlyweds can spend hours at the green pastures surrounded by snow-capped peaks. A perfectly dreamy setting to know each other better.
Low hotel rentals and travelling costs with no visa requirement make it worth adding to the list of cheap honeymoon destinations in Asia. Since it is close to India, air tickets won't cost you much either. However, you can also plan a road trip to Bhutan. Imagine travelling together with stunning scenes at the backdrop. Isn't it adorable?
Russia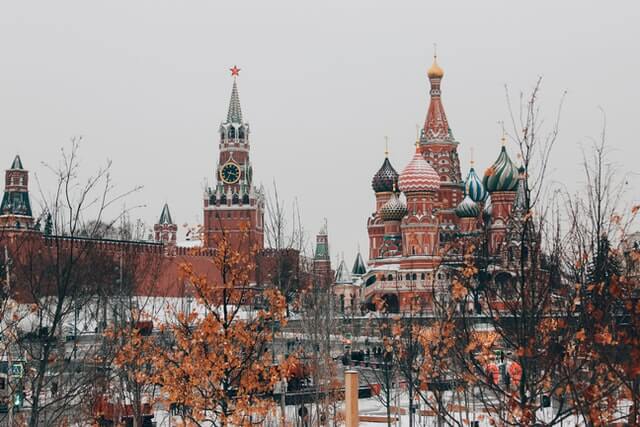 Intricate architecture, ancient sites, subtropical beaches, and majestic museums are waiting to reward your honeymoon excursion. The pastel buildings, artwork, and narrow canals will take you by storm at Saint Petersburg. Also, the foodies treat themselves with fish meals cooked in various ways. After all, honeymoons are about indulging. So, enhance it by eating the most delectable food and drinks.
And yes, that Moscow River cruise can be the best thing to plan with your life partner. During the voyage, you can see the beautiful vista and Russian richness. The must-visit tourist places in Russia include Moscow Kremlin, Red Square, and St. Basil's Cathedral. Also, there is a famous Disneyland. So, take your pick and enjoy the best first few moments together in Russia.
Hongkong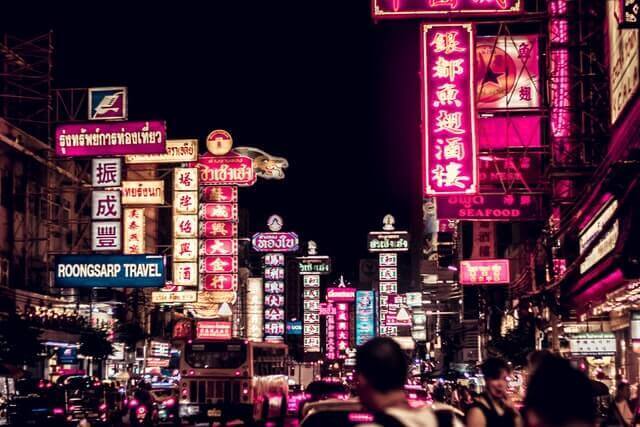 Hongkong is a glittering cityscape with myriad outdoor activities luring several tourists. Let the love between you two bloom at the Nan Lian garden that is full of vibrant flowers from throughout the world. You must also visit Victoria Harbour to watch the magnificent starlight show that is a visual delight. Book a candle-lit dinner at a world-class restaurant and savour authentic Chinese cuisine.
Are you a party hopper? Get ready to indulge in outstanding EDM concerts in Hongkong. Besides, get a glimpse of the west at its Hollywood Road in Hong Kong, lined with designer shops and art galleries. You can also add Dragon's Back trail or junk boat ride to your honeymoon trip to Hongkong.
Singapore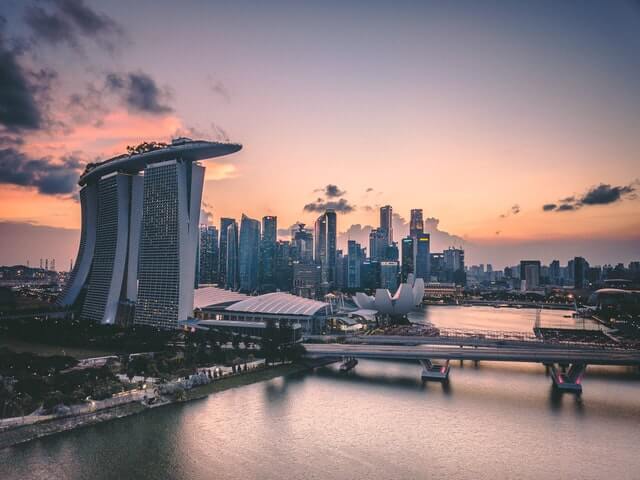 Singapore is known for its exceptional cleanliness and high-tech environment. However, it is no less in providing green beauty, and it has a lot of potential for romantic couples.
Taking a picnic tour at Gardens by the bay, Enjoying a serene boat tour at Singapore river cruise, riding a bike with your significant other at the ECPCN Route, or visiting the Singapore Zoo are just the tip of the iceberg of things you can do with your partner at Singapore.
Singapore Zoo provides a unique experience as it lets you dine in the Zoo with orangutans around. It has a vibrant nightlife and superb cuisine for you to experience. Don't forget to visit Marina Bay at night.
It is generally best to visit all the year, but February and March are the most recommended months.
Dubai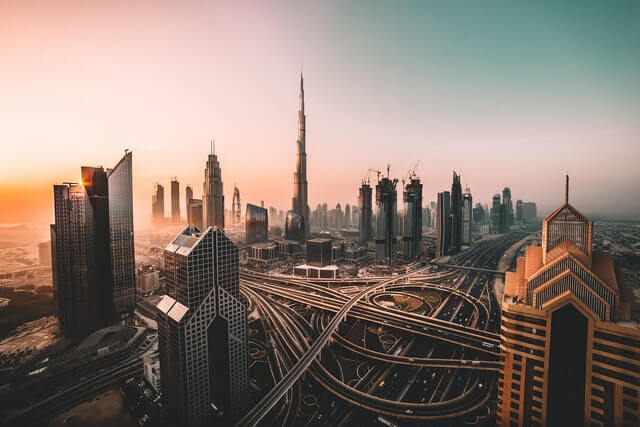 One of the most prominent Emirates of UAE, Dubai has something to impress every tourist. Let's enjoy the Arabian nights in the alleys of Dubai.
Dubai gives you the taste of both worlds. In old Dubai, witness the traditional Arabic lifestyle with various souks (markets) and historical sights. The delightful, cosmopolitan city will present you with its pomp and show as soon as you step in. Indeed, it's hard not to fall in love with this side of Dubai.
There are countless attractions to have a gala time during your honeymoon trip to Dubai. From the brilliant skyline and long shorelines, high-class clubs, and restaurants from Sheikh Zayed Road to Dubai Marina, there is so much to experience.
Get to the tallest building in the world – Burj Khalifa with your partner. Stroll along the shoreline at beaches, including La Mer, Jumeirah Beach, Kite Beach, and much more. Or why not book a visit to a private beach club where you can groove on the beats of some world-class DJs.
Shopping at the biggest mall? Take your wife to Dubai Mall; she will love you more! At night you will see streets glistening more than the stars above you. It will be one grand tour, showering your new marital life with the best of the world. You won't realize how the week vanished!
Taiwan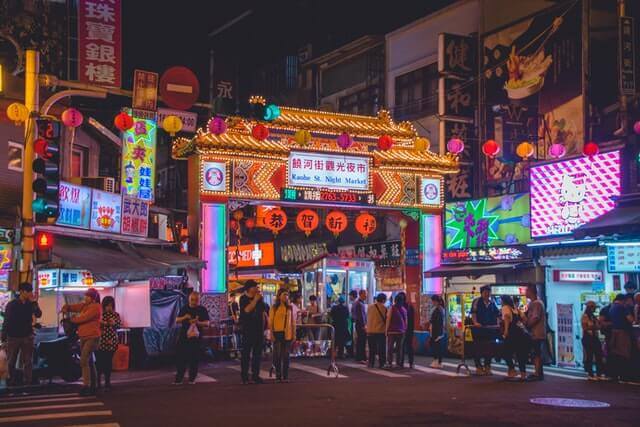 Want to plan something offbeat? Book a trip to Taiwan near China. It will win your heart with its mesmerizing natural sites. A budget destination doesn't mean you can't have a dreamy honeymoon trip.
Various free sight exploration opportunities in this country can make your romantic getaway more special. Honeymooners can relax around waterfalls, mountains, and hot spring resorts.
Do visit calm Sun Moon Lake in the evening and share your favourite memories under a clear sky. To add a touch of adventure, hike at one of the many trails accessible near this lake. Sum up this idyllic evening by riding through the cable car over the lake while enjoying the incredible natural view.
Frequently Asked Questions About Cheap Honeymoon Destinations In Asia
Which is the cheapest country for a honeymoon from India?
Bhutan, Indonesia, Nepal, Sri Lanka, Cambodia, Malaysia, Mauritius, Thailand, and UAE are some of the cheap honeymoon destinations in Asia to consider for a honeymoon trip from India. From air tickets, accommodation, and food to transportation, you can find deals at your desired budget in these locations.
What is the most romantic country in Asia?
Maldives, UAE, Singapore, and Indonesia are the most romantic countries in Asia for couples. They boast picture-perfect sightseeing spots to have a memorable vacay together. You get a chance to walk around sandy beaches, view beautiful sunsets together, relish candle-lit dinner at luxury restaurants, or indulge in various recreational activities as per your preference in any of these destinations.
Is Bali cheaper than India?
Yes, Bali is cheaper than India. Hence, the place is one of the top choices for many newlyweds to plan a honeymoon tour. You may have to shell out about INR 30,000 to 35,000 per person for food, local transport, and activities during a seven-day trip. You can also easily find several budget-friendly hotels and resorts in Bali.
Is Bali cheaper than the Maldives?
Yes, Bali is way cheaper than the Maldives. The accommodation, amenities, and convenience charges at Bali are much affordable. Per meal, the cost can range from INR 150 to INR 2000 at Bali, whereas you may have to spend INR 500 to INR 4000 in the Maldives. Also, you can book an entire villa for two without burning a hole in the pocket in Bali. Hence, it is an ideal pick for those searching for cheap honeymoon destinations in Asia.
What should I do in Singapore for my honeymoon?
There are a plethora of tourist attractions and activities to do during your honeymoon trip to Singapore. It includes visiting Marina Bay Sands Skypark, Sentosa Island, Garden of Bay, National Orchid Garden, Helix Bridge, and Changi Point. Besides, you can choose from an array of activities like a River Cruise, Singapore Flyer, and Night Safari.
How much can a honeymoon trip to Maldives cost from India?
Honeymoon trips from India to the Maldives can start as low as INR 35000 if you opt for three nights trip per person. The package can go up to INR 160000 for a luxurious 3-nights trip per person.
Which is the best place for a honeymoon trip in the summer season?
If you are looking for cheap honeymoon destinations in Asia for the summer season, Indonesia, Russia, Singapore, Turkey, Malaysia, and Nepal can be your ideal choices.
Which is the best place for honeymooners in winters?
Honeymooners can book a trip to Maldives, Dubai, Abu Dhabi, Oman, Bhutan, Sri Lanka, and Cambodia.
Final Words
So, Don't think twice your money will return but time will not. Don't let your budget stop you from living your life to the fullest. Book your tickets and begin your journey and come back with many priceless and unforgettable memories with your partner.
If you love reading this article about cheap honeymoon destinations in Asia then don't forget to share it with your friends and family.