We all know that Asia is the biggest continent and it's the biggest continent for a reason. Asia provides some of the most beautiful and romantic destinations. From cheap and budget-friendly destinations to ultra-luxurious destinations, you can find everything here. If you just got married and looking for some of the romantic destinations at a cheap price then here are some of the best cheap honeymoon destinations in Asia you can visit and spend some good time together. 
Nepal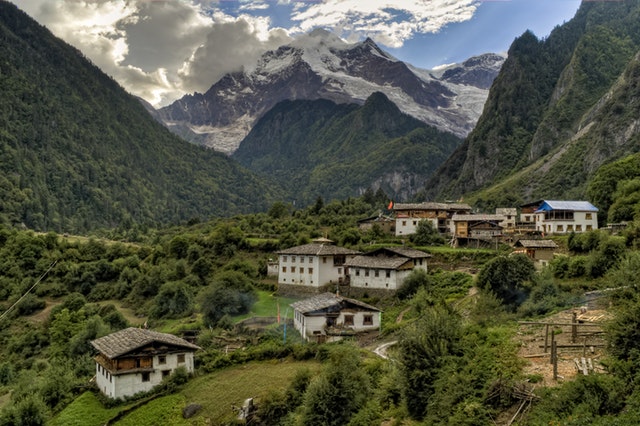 If you are looking for a low budget honeymoon trip then Nepal is one of the best options. You can travel to Nepal through trains, buses or flights. Indians can also save visa fares as they can visit Nepal without any visa. There is a lot to explore in Nepal. Couples can do a lot of adventure and outdoor activities in Nepal.
Honeymooners can do trekking at Nagarkot. Couples can also indulge in various adventure activities like hiking, camping and paragliding. Nepal offers cultural sites which include ancient temples and towns which one can visit during his journey. Couples can also do the shopping and visit casinos in Nepal.

Philippines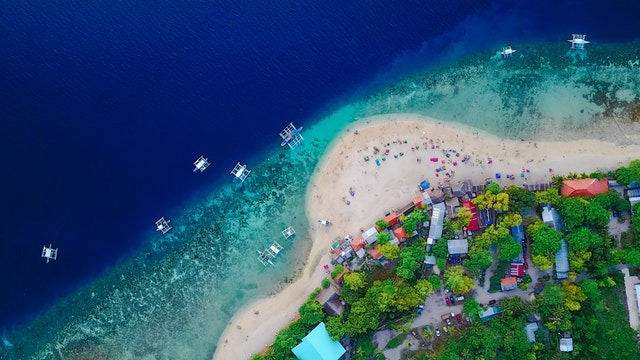 The Philippines offers some of the most panoramic honeymoon destinations in India. If you are going on your first trip as a couple, you will enjoy exploring all the gorgeous places around the Philippines, especially El Nido. There are many virgin islands and beaches in the Philippines.
El Nido is situated in the north of the sparsely populated Palawan Island and it offers many fun activities for newly married couples. Honeymooners can go snorkelling and scuba diving at Biscuit Bay and also enjoy fun activities like mountain biking, island hopping and sightseeing.
The Philippines is truly one of the most romantic places in Asia. If you are looking for budget-friendly honeymoon trip then you must add the Philippines to your bucket list.
Laos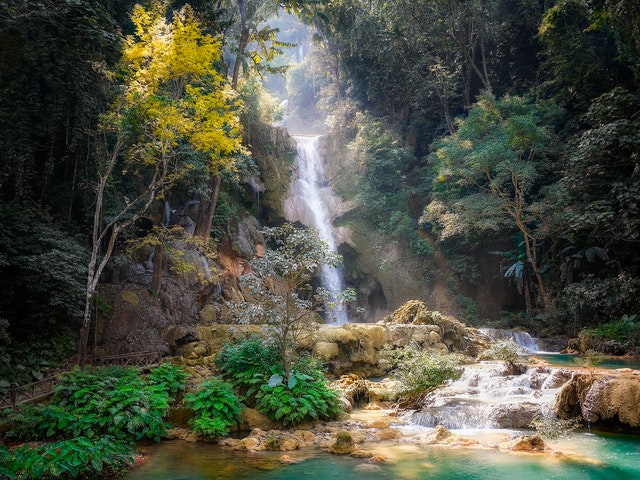 Laos is another budget-friendly honeymoon destination in Asia. If you are someone who loves to explore nature then you must add Laos to your bucket list. Laos is considered as one of the most colourful honeymoon destinations in Asia and it can provide you with a romantic experience at a very reasonable price.
Laos is truly an adorable place combined with spectacular Buddhist temples and shrines. Newlywed couples can do adventure activities like riding a bicycle around the town and also visit some mysterious heritage sites in Laos.
Vietnam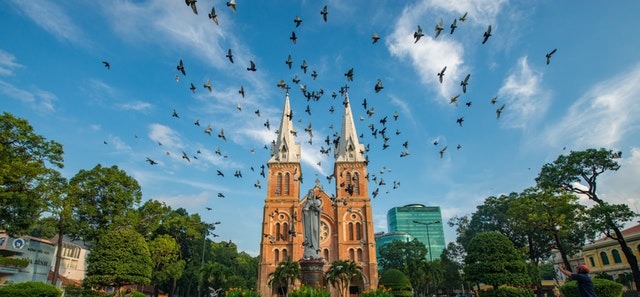 Vietnam is famous for many things besides it being a Southeast Asian country and a top worth-visiting place due to its ancient history, the diverse culture and quintessential natural landscapes. A beach at the Cham Island in Hoi An region could be the best place to chill with your partner or it could be the Imperial Citadel of Thang Long and Ho Chi Minh's The mausoleum that must be covered on a honeymoon in Vietnam, especially for the history buffs. It's not it there's a lot more to it such as Ho Chi Minh City, The Valley of Love and the Xuan Huong Lake in Dalat, which are all famous for their different cultures and hospitality.
Due to the budget-friendly country, one can also enjoy the different seafood and special food of Vietnam, and also do shopping. So, if you are looking for a low budget honeymoon trip Vietnam can also be one of the best places to visit.
Thailand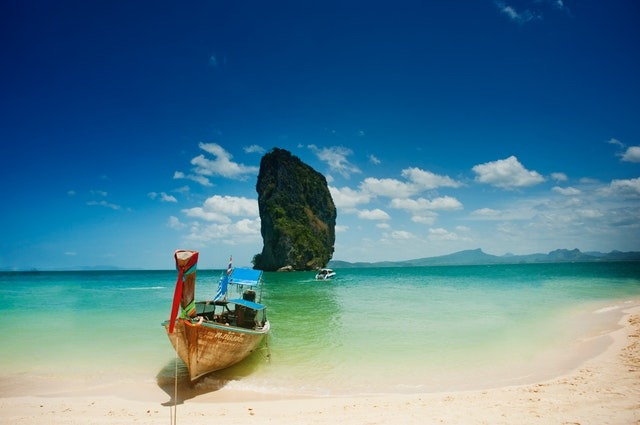 Thailand is one of the popular budget-friendly destinations in Asia. Visiting Thailand is really fun. Thailand is one of those destinations that you must visit once in a lifetime. There are a lot of things that couples can do in Thailand and the good thing is that Thailand will certainly not going to burn a hole in your pocket like this one of the cheap honeymoon destinations in the world.
Koh Samui in Thailand has some of the stunning beaches and you can really spend some quality time with your partner there. Visiting the grand palace and enjoying water sports together on the beaches of Thailand will provide really amazing experience. Couple spa and candlelight dinner is something that can make your honeymoon unforgettable.
Sri Lanka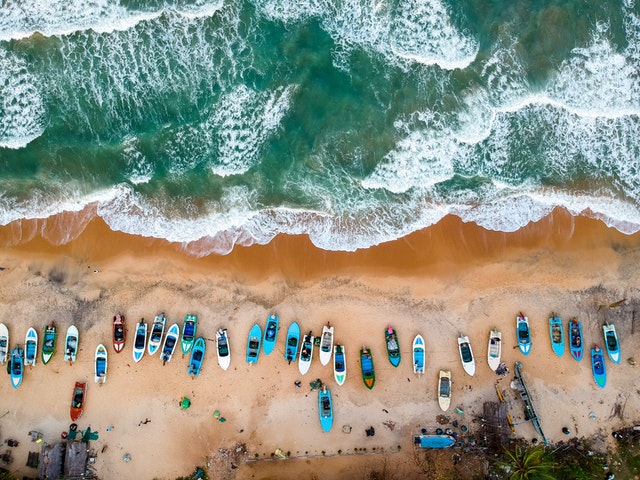 Sri Lanka is truly blessed with long and beautiful beaches. Picturesque excellence is its fortune, Sri Lanka is considered as one of the most loved and cheap honeymoon destinations for newly married couples. Sri Lanka consists of rainforests and wildlife. One can see the lush tea plantations and ruins in Sri Lanka. These ruins take you back to ancient times.
Sri Lanka offers 2000- years of culture and eight UNESCO world heritage sites, which will definitely give you a unique and wonderful experience. You can also enjoy water sports and candlelight dinner on the beaches of Sri Lanka. Sri Lanka is small but still, it provides a lot of amazing things for newlywed couples. Colombo, Kandy, Negombo, Hikkaduwa and Unawatuna are some best places here.

Cambodia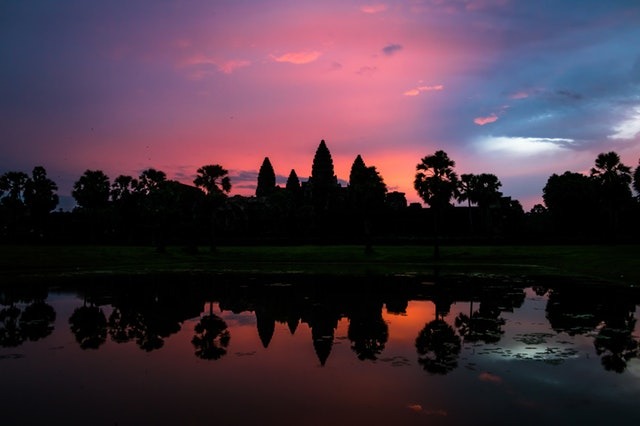 If your budget is holding you back then Cambodia is another beautiful destination for you. Cambodia is also one of the cheap honeymoon destinations in Asia that can provide you with a vivid and priceless experience. Cambodia offers a lot of things for newlywed couples. From astonishing architecture to the spiritual temples and from dazzling nightlife to the pristine beaches, you can experience everything here.
The special thing about Cambodia is that it offers pure and utter luxury and pampering for newly married couples. Nature in Cambodia is very pleasant. As Cambodia is one of the cheap honeymoon destinations in Asia, you can easily try some of the best and delicious cuisines of Cambodia without spending much.
Final Words
So, Don't think twice your money will return but time will not. Don't let your budget stop you from living your life to the fullest. Book your tickets and begin your journey and come back with many priceless and unforgettable memories with your partner.
If you love reading this article about cheap honeymoon destinations in Asia then don't forget to share it with your friends and family.