Taino ancestors of Jamaica called it "Land with Wood and Water" and not for nothing. Jamaica is famous in the Caribbean region for its Reggae music and tasty Caribbean cuisine such as Jamaican patties.
Everything can be found here in Jamaica, from stunning beaches to beautiful rainforests, not to mention three dozen or so waterfalls!
On this island, specific waterfalls can be more private, requiring either a 4×4 vehicle or a bamboo rafting experience to access. They make for the perfect way to spend an exciting and memorable day of playfulness!
Some waterfalls can be found far from urban centers and offer stunning scenery. These make ideal spots for hiking enthusiasts, photographers, and anyone seeking an escape.
Jamaica offers fantastic waterfalls where visitors can unwind and refresh in natural pools or swim. Visitors can truly feel immersed in tropical surroundings at specific waterfalls on the island!
Spend an unforgettable experience exploring these captivating 15 best waterfalls in Jamaica with family and friends, creating memories for a lifetime!
Ocho Rios Blue Hole
This attraction, commonly called the "Cool Blue Pool," can provide an unforgettable island experience. Swing through a twig into its clean blue water pool for an exhilarating swimming experience!
Many believe the Ocho Rios Blue Hole was created naturally and have witnessed some breathtaking waterfalls here!
Cool Blue Hole is an ideal spot for swimming. Once you reach the main area, admission costs $20 for adults while children pay half price.
At approximately 20ft deep, its pool can be entered from either 6ft above or a rope to slide down or from rocks into it directly.
After exploring one waterfall, another lesser-known one known locally as Secret Falls or Island Gully Falls only requires a 10 minutes hike. Views from here are truly magnificent!
Dunn's River Falls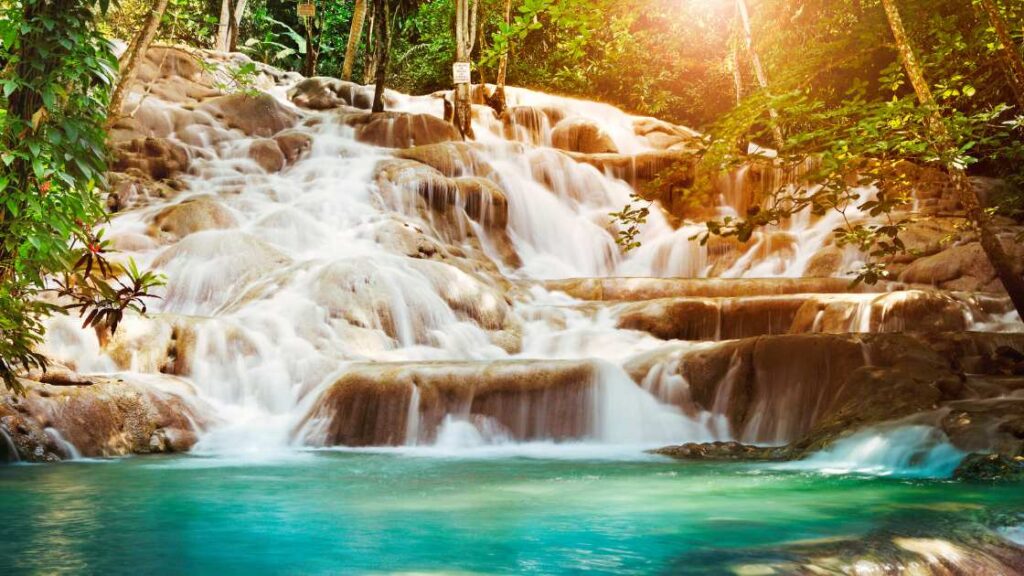 Without question, Dunn's River Falls stands above all others in Jamaica. Measuring 180 feet high and 600 feet wide, it should be on your itinerary during a visit to this island.
These waterfalls attract thousands of people annually and are easy to access near Ocho Rios on the north coast.
Dunn's River Falls Park not only features an exquisite waterfall but also natural pools and the possibility of hiking and beach-going, along with two distinct forms of hiking – wet or dry.
These experiences allow visitors to climb the falls by walking along its surface with an instructor, while dry climbing involves walking on unmarked trails near it.
Adult admission costs approximately $20, while kids over 12 can gain admission for just $12.
Reach Falls
Reach Falls is located within an eco-sanctuary about 45 minutes from Portland. Nature enthusiasts will delight at this stunning natural attraction, where lush greenery surrounds gorgeous waterfalls.
In addition, there are small caves formed over time by forceful streams of water, creating stunning waterfalls beneath each one. There is one cave that is big enough for climbing in or out!
Reach Falls offers visitors an unforgettable natural pool with heart-shaped water features and abundant wildlife and plants – not to mention exotic birds – for them to discover in its surrounding region.
When browsing among its trees, take time out and look up occasionally. Who knows, you might see vibrant parrots while experiencing this tranquil natural wonder!
Reach Falls is truly one of Portland's most incredible natural attractions!
Mayfield Falls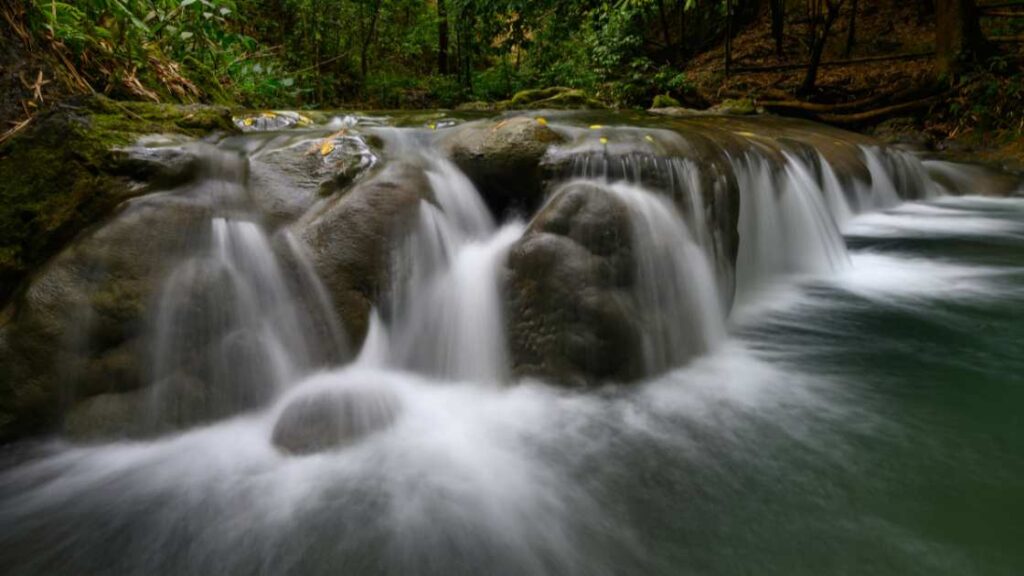 Mayfield Falls in Westmoreland, Jamaica, is one of Jamaica's greatest water wonders and should not be missed! Set among lush greenery, this trip can be thrilling or relaxing, depending on your mood.
There are stunning waterfalls and underwater caves – one being approximately 5 feet in length, which allows swimmers to pass through.
As a visitor, you'll have the opportunity to see numerous natural pools and waterfalls with the assistance of a guide. Many natural pools are situated near waterfalls, creating an ambiance similar to spa treatment when water cascades down.
Mayfield Falls' highest waterfall is known as "The Washing Machine," while beneath this waterfall runs an exquisite natural pool!
YS Falls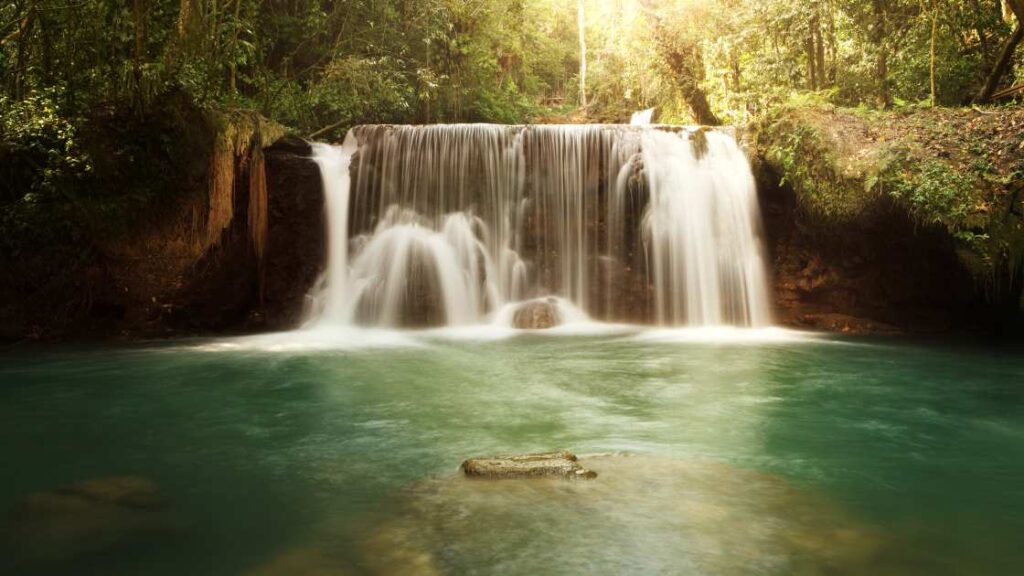 YS Falls is a series of waterfalls near the Black River in St. Elizabeth Parish on Jamaica's south coast.
YS Falls makes for an excellent family destination. It features table tennis in picturesque spots, complete with "Tarzan's Swing," a lush tropical garden, and plenty of space to explore.
This destination is easily reachable from Negril and other southern coast locations of Jamaica and makes for an enjoyable day trip!
Konoko Falls
Konoko Falls near Ocho Rios, Jamaica (about five minutes from downtown Ocho Rios) is one of the many breathtaking attractions to behold in Jamaica and offers many activities beyond what people come specifically to see.
Konoko Falls boasts gorgeous, energetic, breathtaking beauty that rivals even Dunn River Falls' size and magnificence. It was formerly called Coyaba River Garden and is now situated within Shaw Park Estate.
Konoko Falls has plenty of space to move around and provides plenty of opportunities to appreciate nature at its finest, explore its museum, and walk through its zoo and Koi Lake for added peace and relaxation!
Konoko Falls is not only great to explore but can also serve as the ideal venue for organizing outdoor weddings or other events that deserve special consideration.
Laughing Waters Waterfall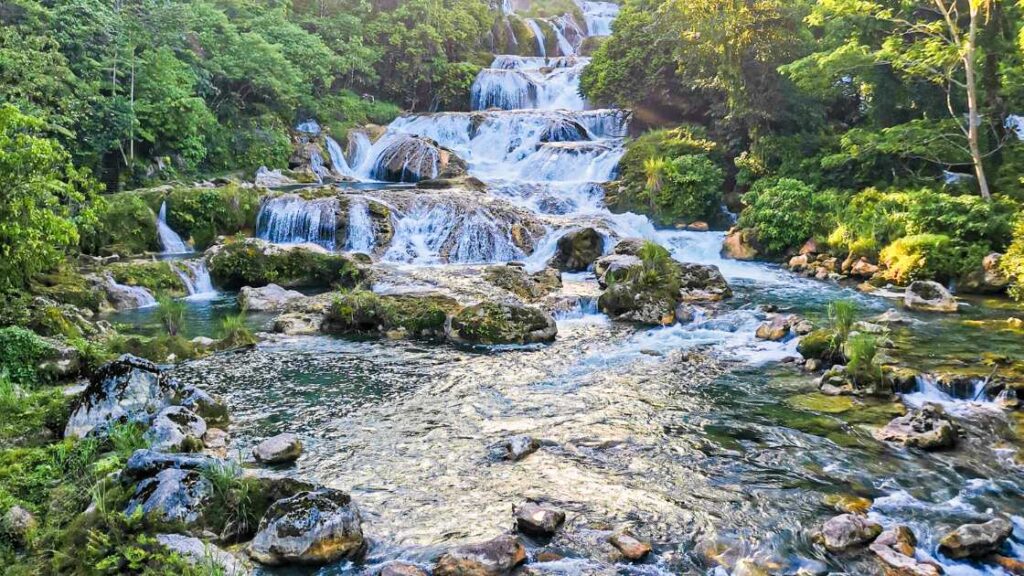 Laughing Waters Jamaica offers you exquisite scenery to relax and recharge with some peace. Situated near a beach, its sounds may even catch your ear before your sight does!
Take an excursion down to it up close for an extra thrill, as its charm will likely draw you in. Its sight alone may make it hard for you to look away!
Laughing Waters lies close to Dunn's River Falls and its beach, providing an ideal opportunity to see both waterfalls in one day!
Somerset Falls
Somerset Falls in Jamaica has long been considered nature's best-kept secret!
Located at Portland Parish near Port Antonio and Hope Bay, Somerset Falls offers tranquility while being an impressive waterfall without traveling far.
The main attraction includes stunning natural scenery as the Daniels River free falls into an abyss below, forming one of nature's most stunning natural waterfalls.
Reaching Somerset Falls requires just a few steps along a pathway near the water.
There are many enjoyable ways of experiencing Somerset Falls. Boat tours allow visitors to get close to them, and the natural pools below offer refreshing dips.
Once finished exploring Somerset Falls, your adventure could continue by taking gondola rides to other nearby falls, such as Hidden Falls.
Nanny Falls
Nanny Falls, Jamaica's lesser-known waterfall, is truly astonishing in all of its own right. Spend an afternoon here for pure delight!
Queen Nanny of Jamaica (one of Jamaican Maroon's leaders) was known to help slaves gain freedom through an avenue that passed beneath this waterfall – thus lending it its name.
Nanny Falls provides a tranquil oasis while at the same time offering the feeling of freedom that accompanies it.
Just 30-40 minutes of hiking from Moore Town will take you there, depending on where and how fast you start hiking.
Once arrive at Nanny Falls, you'll be rewarded by fruit trees lining its path leading down to waterfalls that provide shade on your trek. At its end, there is also an inviting pool in a peaceful location for relaxing dips.
Nanny Falls can also be reached in about an hour's drive from Port Antonio!
Reggae Falls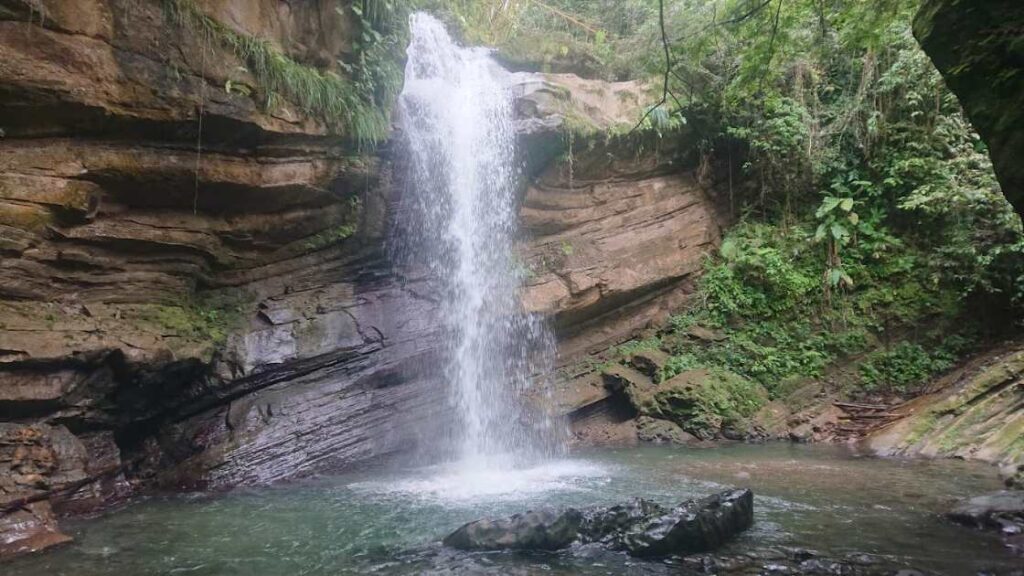 No visit to Jamaica would be complete without seeing Reggae Falls! It is located on Johnson River near St Thomas Parish in St Thomas Parish and is easily accessed through St Thomas Parish.
Its artificial structure stands out amongst others on the island. Yes! It is an artificial wonder!
Reggae Falls was constructed during the 1920s by creating a 60-foot dam to provide water to residents. Though artificial, Reggae Falls remains captivating with its lush pool covered in foliage beneath its waterfall.
However, to reach it requires traveling some distance away from main routes – including areas that may not have clearly marked paths, but locals are usually happy to assist you in navigating them to find your way there.
Cane River Falls
Cane River Falls is located in the Bulls Bay area of Jamaica, approximately 15 minutes by car from downtown Kingston.
More popular with locals than tourists, Cane River Falls has been associated with Bob Marley, who frequently visited this waterfall to wash his hair there. It was believed to be his favorite place of purification.
Roselle Falls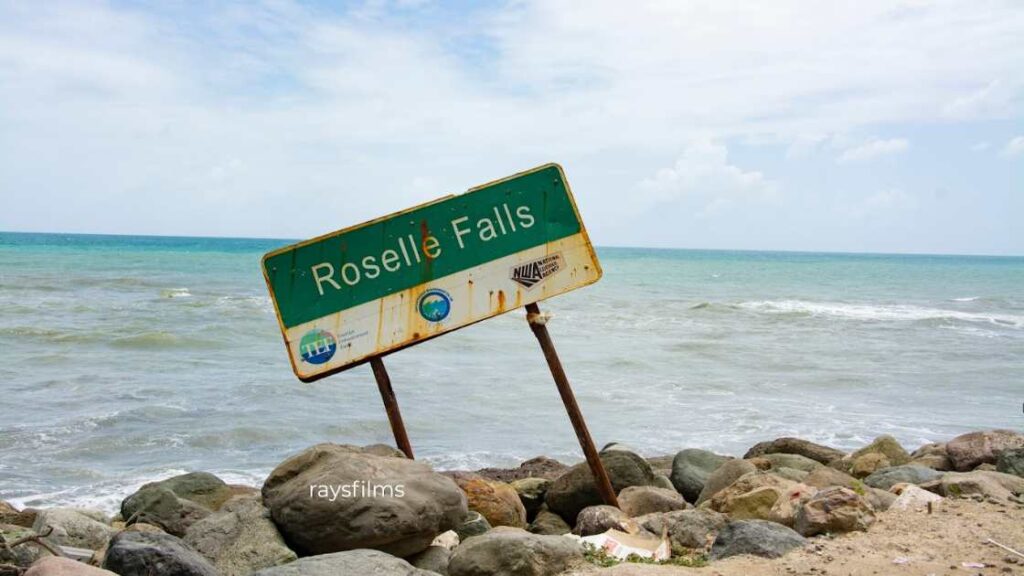 While visiting Jamaica, why not rejuvenate with an invigorating natural shower at Roselle Falls? Situated near Morant Bay close to St Thomas, Roselle Falls can easily be located by following signs along a nearby road.
While it had previously dried up due to lack of rainwater supply, now that its reservoir has been refilled with rainwater, it makes for an unforgettable visit worth your while.
This small but gorgeous waterfall offers breathtaking ocean views as you pass beneath it.
Tacky Falls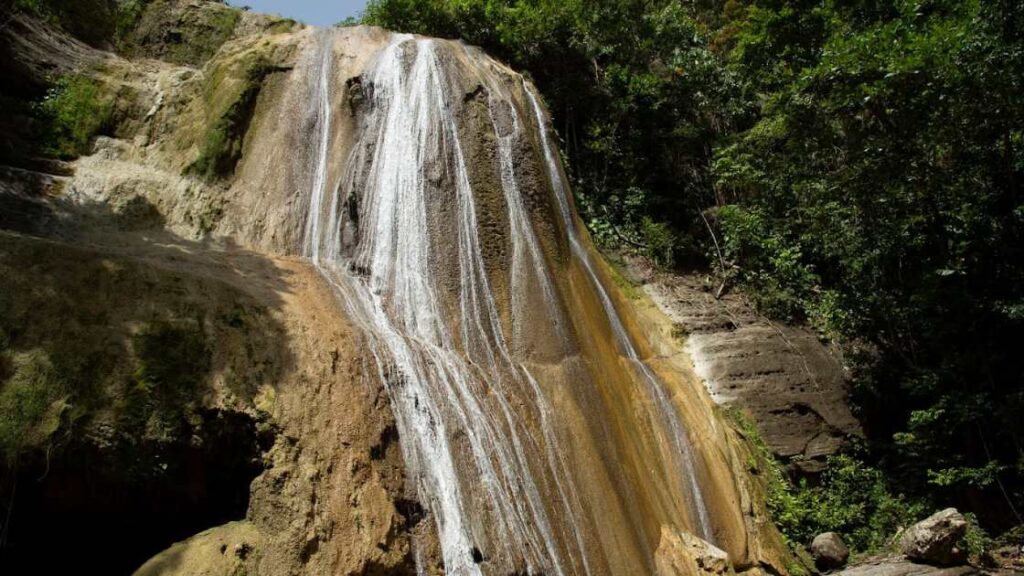 Tacky Falls, at 200 feet, stands as one of Jamaica's most impressive waterfalls, boasting stunning beauty that draws visitors from near Saint Mary's Parish to experience it firsthand.
Tacky Falls is not yet commercialized like other falls, such as Dunn's River Falls. It is designated for observation only, and visitors cannot climb or enter its waters to climb further heights.
Tacky Falls is located approximately 40 minutes outside Robin's Bay and makes for the ideal relaxing and nature experience, offering spectacular waterfall views in a calming natural setting.
While accessing these falls requires effort, its hike is steep, so be prepared. Solid shoes and determination will allow you to appreciate this natural wonder fully!
Scatter Falls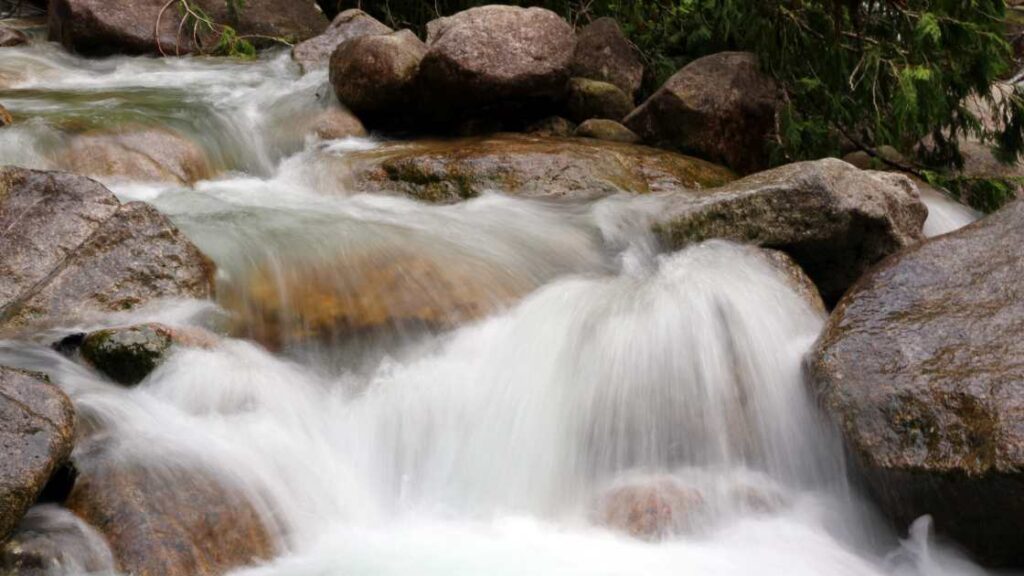 Scatter Falls can be found in Rio Grande Valley's Berrydale community, and it is worth searching out off-beaten path waterfalls to find this hidden treasure in the sand.
Exploring its journey involves trekking through the jungle, passing limestone caves, and looking for wildlife among tall trees. Perhaps you can also enjoy Jamaica bamboo rafting!
Visiting Scatter Falls may primarily attract locals, but anyone with an adventurous spirit will surely appreciate this spectacular waterfall!
Scatter Falls can be difficult to reach from Port Antonio. This means that planning your excursion with your resort's tour desk is the key to an enjoyable visit.
If taking an excursion isn't your cup of tea, tour guides can assist in traversing over the Rio Grande on bamboo rafts for maximum experience.
Alternatively, make sure you go with someone who has visited before to maximize the enjoyment and experience.
Falling Edge Falls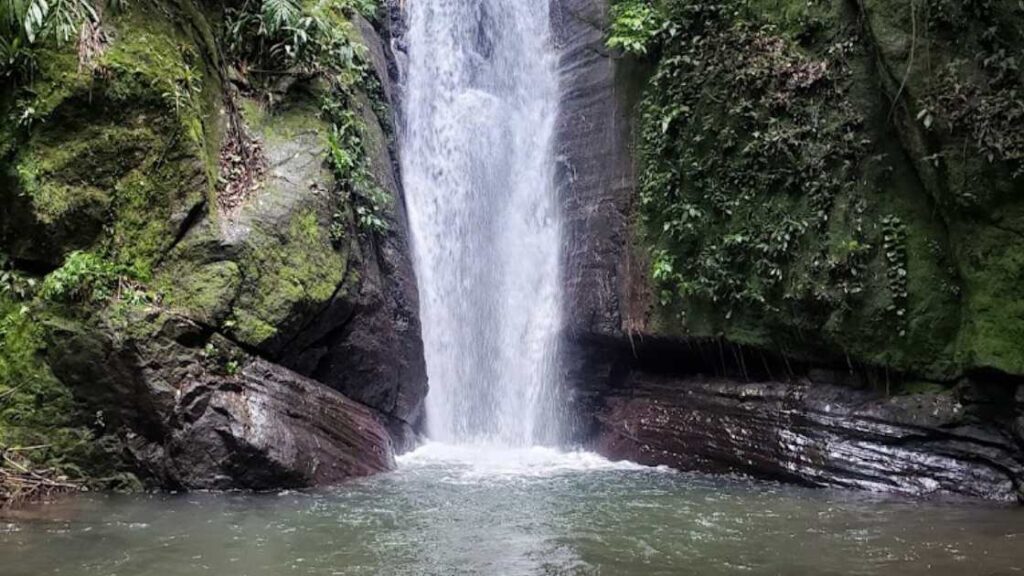 Falling Edge Falls in Kingston, Jamaica, offers the perfect spot for unwinding with family and friends.
Reaching this natural marvel takes roughly half an hour by hiking through lush vegetation, which offers spectacular scenery along the way!
You can see spray-painted orange arrows decorating tree roots and rocks. Spray-painted orange arrows can be seen leading to this natural marvel which makes for an ideal spot during hot summer days.
Falling Edge Waterfall, also known as Bowden Hills Falls, offers an excellent day trip adventure.
Be sure to bring cold beverages, snacks, and anything else necessary to stay relaxed during this hike/waterfall experience.
Shoes suitable for walking and bug spray will be helpful. While water shoes could prove necessary if swimming in the natural pool beneath the waterfall is your plan.
Conclusion
Going to Jamaican waterfalls is one of the most exciting experiences! Going there have countless advantages, from their natural beauty to feeling grounded while bathing your skin in mineral-rich pools.
Many Jamaican waterfalls feature lush greenery along their journey, so be sure to share which ones were your favorites with us.
Also Read: 15 BEST WATERFALLS IN THE PHILIPPINES