Washington State is known for its stunning natural beauty, lush forests, and massive mountains.
When the weather is warm, nothing's better than refreshing yourself with a refreshing swim in an aquatic park. It's good that Washington is full of great water parks catering to any taste and age.
From exciting water slides to waves and lazy rivers. There's a water park in Washington for all.
Every park is unique, including thrilling wild rides, slides, and wild rides to the clear, crystal-clear water of wave pools and lazy rivers.
We'll review some of the best water parks in Washington, detail the facilities each park can provide, and why they're worth visiting.
So, whether you're a resident or visitor to Washington, prepare to dive into the top water parks of Washington! Here's a list of 10 best water parks in washington.
Henry Moses Aquatic Center, Renton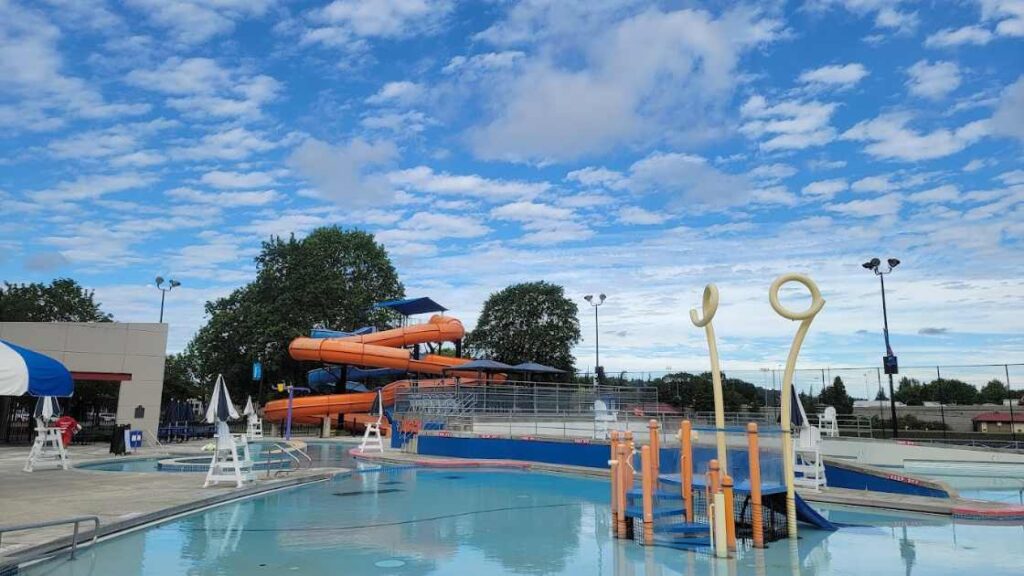 From June through September, the Henry Moses Aquatic Center offers lots of fun for the entire family—two enormous 26 feet tall blue and orange waterslides atop the park.
A 9000 sq ft leisure pool has a zero-depth entry, so even the youngest children can play in the water, and a wave machine produces wonderful waves.
If you're a lap swimmer, and it's your style, check out the 3300 square feet six-lane lap pool. It also comes with a windy lazy stream and an island lagoon.
It also has play areas for interactive kids, including an enormous inflatable water structure, a water spray zone, and other exciting wild spray features that keep you soaking for long hours.
Wild Waves & Enchanted Village, Federal Way
To enjoy a day filled with family fun, adrenaline-filled adventures, and wet and wild splashes, go to Wild Waves. There's a ride for everyone's ability and age in the park.
You can ride some of the swift body slides down the enormous bowl slide or ride on the Raging River Ride.
Take a dip in the refreshing water that flows from the central pool, or go to Hook's Lagoon, a giant three-story tree house filled with fun activities and wild and wet adventures.
Enjoy a relaxing time along the Konga Lazy River or soak in the warm water in the spa. Wild Waves has so much to offer that you'll want to return to see the whole thing!
Northside Aquatics Center, Colbert
Northside Aquatics Center has everything you need to keep the family happy and entertained! Enjoy a splash or swim in the heated pool.
Then, have fun on the deep end with lap swimming and diving boards.
Let the children play in the zero-depth pool for activities. For fun and excitement, there's a 20-foot water slide. The exciting kiddie playgrounds are filled with lemon buckets as well as jets.
There's also a large deck that is designed for picnics. The center also hosts special swimming nights for families, Swim, and a Movie.
If you're searching for swimming lessons or classes in the water, don't look any further, the center provides the same!
Admission is daily, and family passes are affordable, so you'll want to return to enjoy more fun in the water and fun!
Southside Family Aquatic Facility, Spokane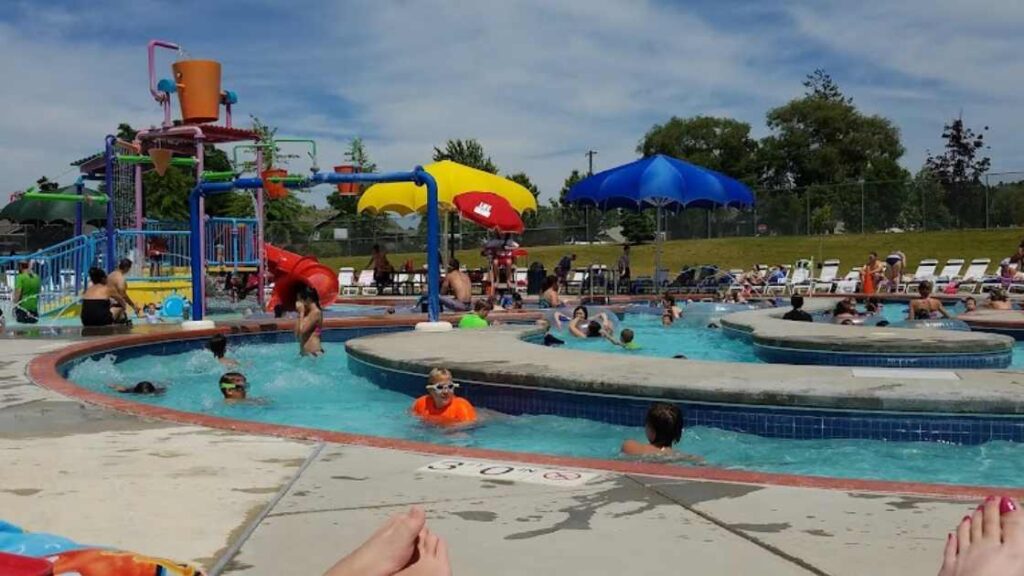 To have fun for hours that will leave you wanting to come back, visit Southside Family Aquatic Facility. Southside Family Aquatic Facility. For thrill-seekers, there are two hundred feet long water slides.
The park features large heated pools for hours of fun splashing around. There's a zero-depth pool for toddlers, fun kiddie pools with playful play structures, water cannons, spray, and other features.
This lazy stream is bound to be a delight for the family, with geysers, rapids, and buckets tumbling along the river.
There's an enormous grassy area to picnic in, a dry playground with climbing walls, a basketball court, and a barbecue space.
The park has concessions and hosts Swim and A Movie (the schedule is available online).
Family passes for daytime admission are reasonable, making it the perfect place to experience the family experience on a tight budget.
Gail and Carolyn Shaw Aquatic Center, Chehalis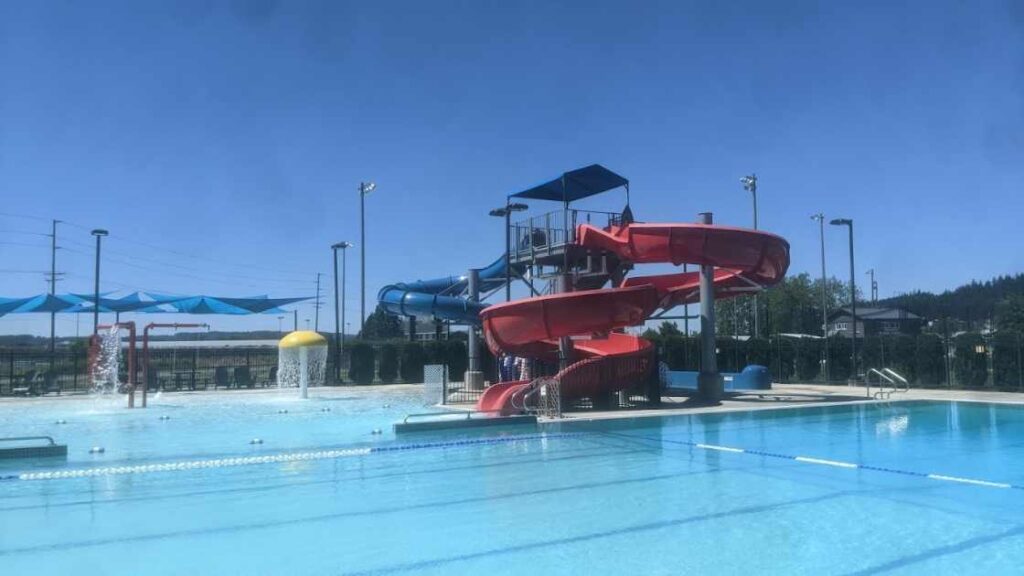 The park is open all year round. This outdoor park is full of water-based activities guaranteed to please anyone of any age. The center was completely renovated in 2014.
The center is filled with thrilling slides and a massive pool with crystal-clear water. There are a variety of water toys like a huge mushroom, pipes guaranteed to thrill and entertain a beach-entry style pool, and brand-new paths and benches.
The park is cash-only or check-only. Just close to the middle is an outdoor Kiddy Spray Park, a fun place to play, and a variety of jets that will keep you hydrated and cool down. Spray park admission is free for all visitors and is open throughout the day.
Splash Down, Spokane Valley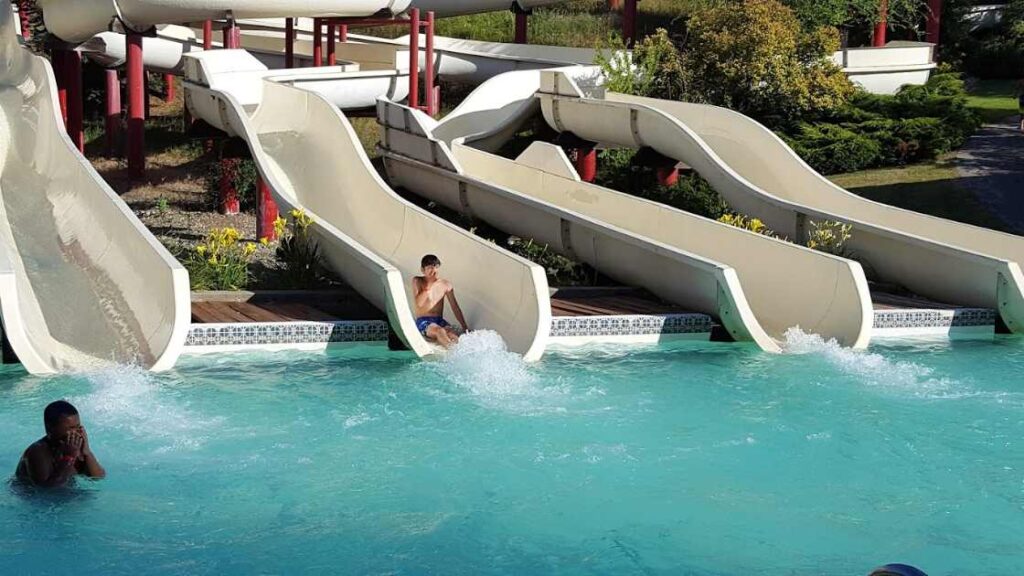 To experience a day of fun, laughter, and splashes, visit Splash Down. Pick a team and fight for supremacy in Water Wars.
Teams will be provided with lots of balloons and a launcher to aim at the opponent's position in the distance.
If you're seeking, take a trip down Fastball, The brand-new slide. Compete with your pals to see who makes it down the six-story slide quickly.
Get an inflatable tube and go down the Cannonbowl, a massive flume that empties into a huge bowl. Spin around and round before falling to the water below.
Choose from 4100 feet lengths of Spokane Falls slides for a thrilling ride that will surely keep your heart pumping.
Petey's Little Puffer Fish Lagoon comes with four pools and three slides for kids.
Get a water-toy toy and then go into the Big Squirt refill station for hours of enjoyment. The park has a gift shop and concessions.
Slide 'n Splash Indoor Mini Water Park Seattle South, Federal Way
The thirty-five hundred square feet indoor park is home to two water slides that provide endless fun in the rain and on the wild side.
Swim and splash around in the massive 11 hundred square feet of pool.
These crystal-clear waters are an enjoyable swim for those of any age. If you want to unwind and relax, let warm water in the 10-person hot tub soak your worries away.
The park is a popular birthday celebration venue and offers exciting packages.
Birch Bay Waterslides, Blaine
Birch Bay has everything you need to stay cool and make great memories.
Nine sliding slides that twist and turn will surely provide you with the adrenaline-pumping, heart-beat high-speed action you've been looking for.
There's a massive heated pool to cool off, splash, and enjoy the warm waters from the hot tub. The huge kiddie areas that are interactive and fun playgrounds for kids are guaranteed to entertain for many hours!
Slidewaters, Chelan
If you're looking for a fun experience for the entire family, look at slide waters. It has activities for all ages.
If you want to relax, take a dip in the serene water of the 5-hundred-foot lazy river or relax in the warm water from the spa.
This aqua park was conceived specifically with children in mind and includes two interactive water slides and water features. There's an array of slides for the adventurous, both large and small.
For beginners, there's the Bugaboo and The Squirt Gun. There's White Water, the Run Amuck, and the Blue Blaster for parents who wish to slide with their kids.
For heart-pounding fun, there are Corkscrew slides full of 360 degrees of turns. If tubing is your style, check out Thunder Rapids or Tube Blaster.
Ride down the Purple Haze Four hundred feet of twists, turns, and exciting surprises. If all that excitement makes you hungry, look at the concessions.
Surf 'n Slide Water Park, Moses Lake
Enjoy a refreshing day at Surf 'n ' Slide Water Park. The park has two 200 feet slides and an inflatable slide that will give you adrenaline-pumping action.
You can use the Flowrider surfing simulator to experience an unforgettable time. Enjoy the tranquil waters of the 3100 feet lazy river, or enjoy the sun on the expansive deck and patio.
For children, there are plenty of fun play areas, including massive playgrounds, slides, and abundant water features that will keep you hydrated.
There's also an Olympic swimming pool for competition and diving boards and a kids' playground with sand volleyball and concessions!
Conclusion
Ultimately, Washington is home to some of the most stunning aquatic parks in the United States, and there is no shortage of choices for those looking to beat the summer heat.
From exciting water slides to waves, lazy rivers, and interactive play zones, These water parks provide many different experiences for people of all ages.
If you're seeking a family-friendly excursion or a refreshing break from the heat, Washington's most popular water parks are guaranteed to provide. They have excellent facilities, courteous staff, and an emphasis on cleanliness and safety.
They are the perfect spot to spend a day full of adventure and relaxation with your families and friends. Plan your next visit to one of the incredible water parks and create memories that last for a lifetime!
Also read: 15 Famous Waterfalls In Brazil