Nepal is an incredible and diverse nation located within South Asia's Himalayan region, home to eight of the world's highest peaks including Mount Everest.
With lush forests, narrow rivers, sparkling water bodies, vibrant temples, monasteries, shrines and other historical landmarks, Nepal is an eclectic blend of cultures and ethnic groups.
When you arrive in Nepal, what will first hit your senses is its fresh mountain air infused with pine needle scent and freshly tilled fields. You will be welcomed by the sound of nepali songs, prayer bell ringing and Buddhist monks singing. In Nepal, city life blends seamlessly with nature.
Nepalis are famously welcoming people. Visitors are treated with respect and kindness. If you also want to enjoy the hospitality of Nepalis or are planning a trip to Nepal, here are 15 best cities to visit in Nepal.
Kathmandu
Kathmandu is Nepal's capital city. It is definitely one of the best cities to visit in Nepal.
Kathmandu lies in a valley encased by the breathtaking Himalayas and has an array of traditions, cultures and practices.
Kathmandu is an exciting and vibrant place with an extensive cultural legacy dating back more than 2,550 years.
The city is an eclectic mix of ancient palaces, temples, stupas and stupas – including Swayambhunath Stupa and Pashupatinath Temple which draw visitors from around the globe.
Walking along the narrow streets of Kathmandu's old city, visitors can enjoy ancient Newari architecture while experiencing the hustle and bustle of street food stalls, street vendors and shops offering various crafts. You will get hot if the weather is dry and a whole new level of dust will engulf you, so grab yourself a face mask.
Pokhara
Pokhara is located in central Nepal and is an exquisite city known for combining natural beauty and adventure.
Situated on the shores of Phewa Lake – which provides stunning views of surrounding mountains such as Annapurna – Pokhara offers both beauty and excitement in spades!
Pokhara serves as the entryway to the Himalayas and some of Nepal's most popular trekking routes like Annapurna Trail trek and Ghorepani Poon Hill Trek trek.
Pokhara has long been famous for its sacred caves such as Mahendra Cave and Bat Cave.
Pokhara is known for both its stunning natural beauty and relaxed ambience with numerous bars, cafes and restaurants.
Patan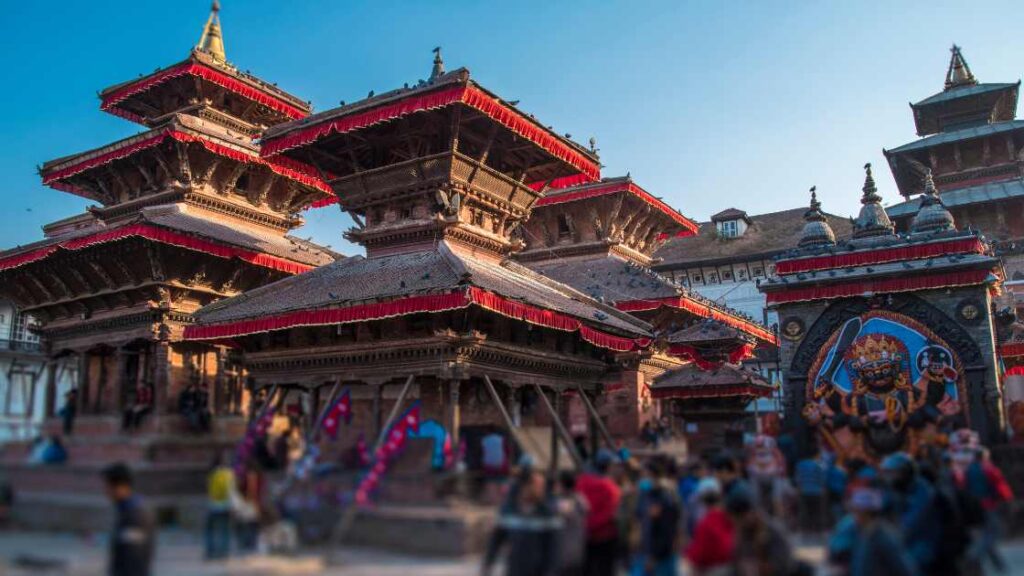 Patan (Lalitpur), located within Nepal's Kathmandu Valley, is renowned for its rich culture and traditional Newari architecture which can be seen almost everywhere from narrow streets, shrine courtyards to palaces.
Patan is an old city established around 300 BC and is renowned for its temples such as The Krishna Temple, Taleju Temple and Golden Temple.
Patan is famous for its magnificent Durbar Square, a UNESCO World Heritage Site which includes palaces, temples, and statues dating back to Malla dynasty.
Additionally, this city serves as an active hub of traditional arts and crafts such as woodcarving, metalwork, weaving etc. Patan offers visitors many galleries and workshops showcasing various crafts.
Additionally, its delicious Newari food can be found at numerous restaurants and food stalls.
Bhaktapur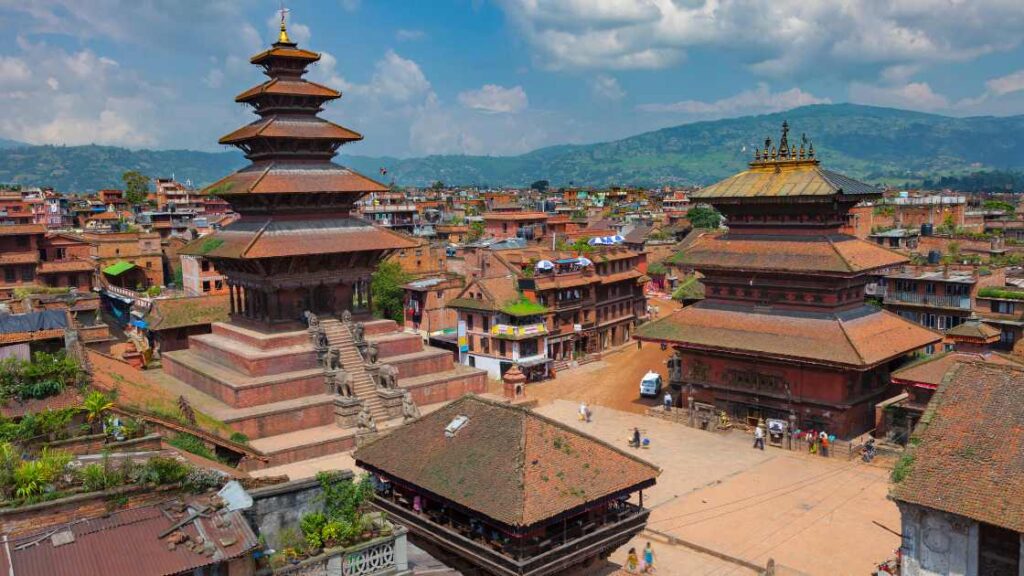 Bhaktapur is also referred to as Bhadgaon. It is an exquisite old city located in Nepal's Kathmandu Valley and is famous for its rich culture as well as traditional Newari architecture.
Established around the 12th century, and serving as capital city until 15th century, Bhaktapur is famous for its historical sites.
Bhaktapur is known for its pottery, woodcarvings, weaving etc.
Lumbini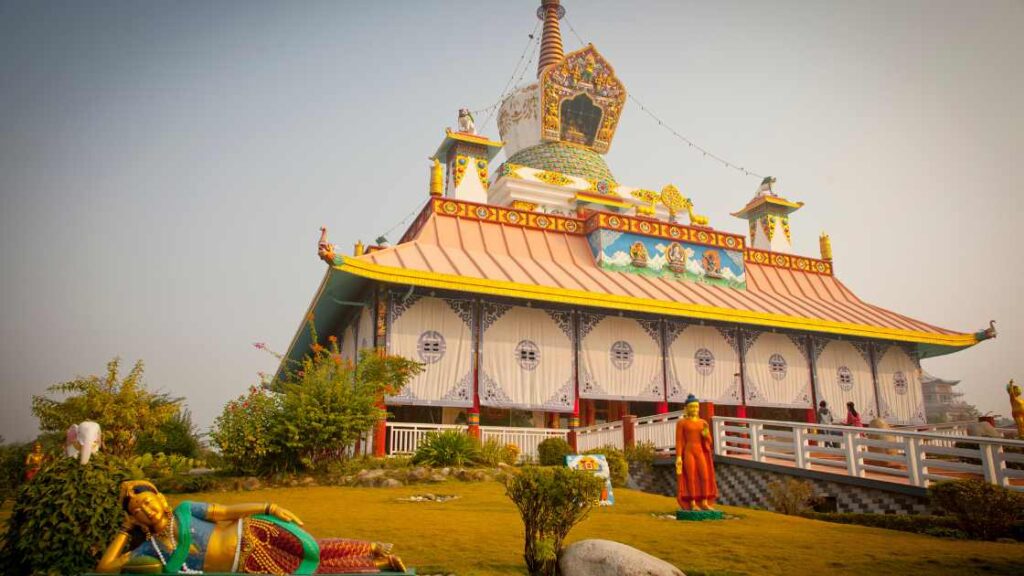 Lumbini in Nepal's southern region is one of the premier pilgrimage spots for Buddhists worldwide.
Siddhartha Gautama was born here – later known as Gautama Buddha and widely considered to be the founder of buddhism.
Lumbini is an oasis of calm with lush greenery and temples all around.
Visitors may visit Lumbini's Sacred Garden which is a UNESCO World Heritage Site.
Lumbini is home to several important Buddhist landmarks and structures – including Maya Devi Temple where Gautama Buddha was born.
Lumbini boasts other notable landmarks worth visiting such as The Ashoka Pillar, constructed during Mauryan King Ashoka's rule at the end of 3rd century BC and The Sacred Pond where Gautama Buddha may have taken his first bath.
Lumbini is an important religious site and centre for Buddhist study.
Chitwan
Chitwan National Park is one of the premier wildlife reserves in Asia. It is a UNESCO world heritage site.
It is home to numerous endangered species, such as one-horned rhinoceroses, Bengal tigers, Asian elephants and numerous different reptiles, birds and mammals that make their home here.
Tourists visiting Chitwan can experience its captivating parks in many ways, including elephant rides and canoe trips as well as canoe tours and hikes through the jungle.
Chitwan is famous not only for its breathtaking natural beauty, but also for its vibrant Tharu culture, featuring various communities and museums that showcase traditional dance and music from their traditional way of life.
Additionally, Chitwan is well known for its delicious local cuisine featuring fresh river fish dishes made with fruit or other delights.
It really is one of the best places to visit in Nepal, if you love wildlife.
Nagarkot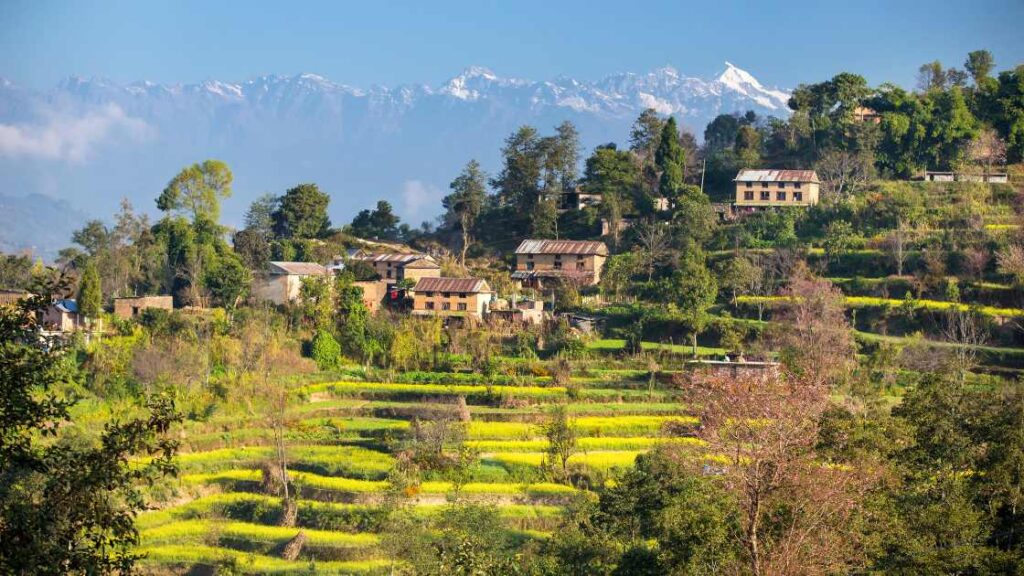 Nagarkot in southwest Nepal is one of the best places to visit in Nepal especially if you are in love with the wilderness. Nagarkot provides breathtaking views of the mighty Himalayas.
Nagarkot is located close to Bhaktapur and offers spectacular views of the lofty peaks and stunning sunrises and even more mesmerising sunsets.
Visitors can go for a hike, mountain biking or paragliding to satiate their adventurous thirst.
Bandipur
Bandipur is an attractive hilltop town situated between Kathmandu and Pokhara in central Nepal. Bandipur offers the ideal blend of natural beauty and history, characterized by cobbled streets, ancient temples, and traditional homes that allow one to experience Nepalese culture at its core.
This quaint town is nestled within lush green forests and terraced farmland.
Visitors can enjoy various outdoor activities here such as mountain biking, hiking, paragliding etc.
You can also visit Siddha Cave, one of Nepal's largest caves that houses many species of bats and has unique rock formations.
Janakpur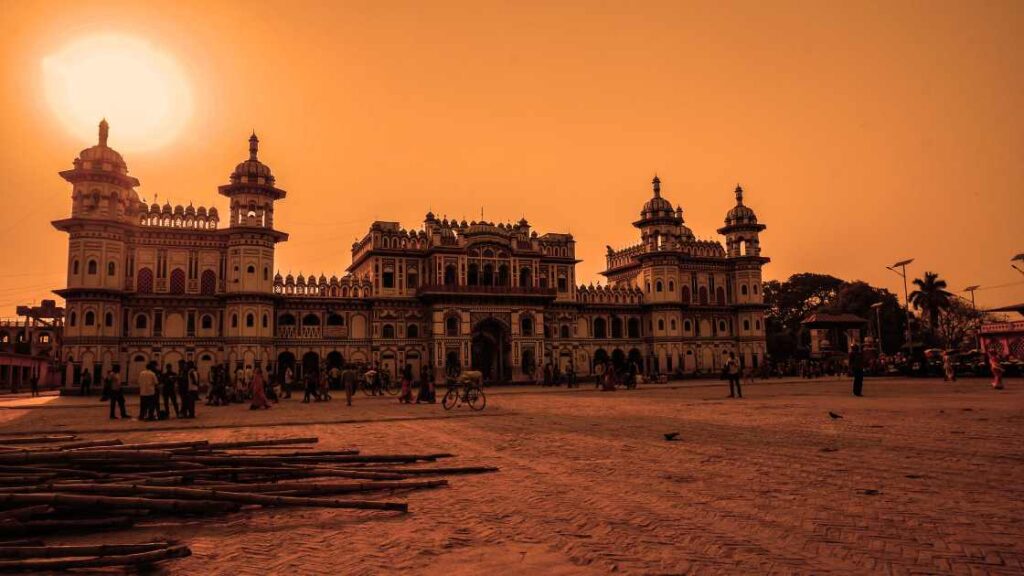 Janakpur, located in southern Nepal, is a significant Hindu religious site and cultural hub within the Mithila region. Janakpur has long been considered as Sita's place of birth.
Here you can visit one of Nepal's most significant Hindu shrines – Janaki Temple. This temple is built in traditional Rajasthani style to commemorate Sita and features intricate designs and paintings depicting scenes from Ramayana – the Hindu epic.
Mithila art stands out due to its geometric motifs and vibrant colours.
Visitors to Janakpur can visit nearby galleries and markets to view and purchase these magnificent works of art.
Tansen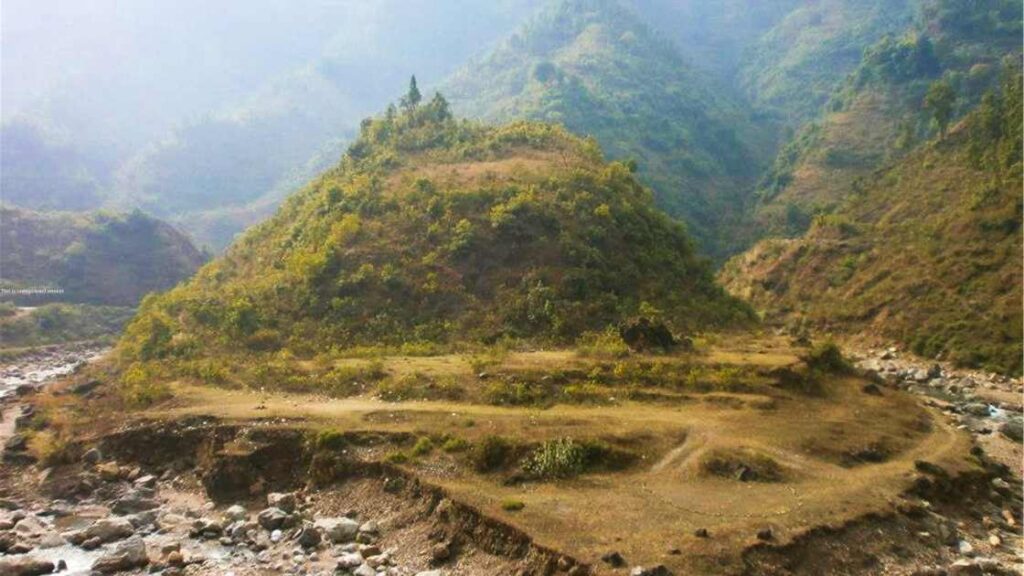 Tansen Hill Station lies in western Nepal in Palpa district. Tansen is an attractive hill station known for its spectacular mountain vistas, architecture marvels, and vibrant cultural events.
This town lies atop a hill and is surrounded by lush forests and terraced farms. Tansen's streets are narrow, while its traditional homes display both Newari and Rana architectural styles.
Tansen is well known for its breathtaking view of the Himalayas, including Dhaulagiri and Annapurna ranges.
Dhulikhel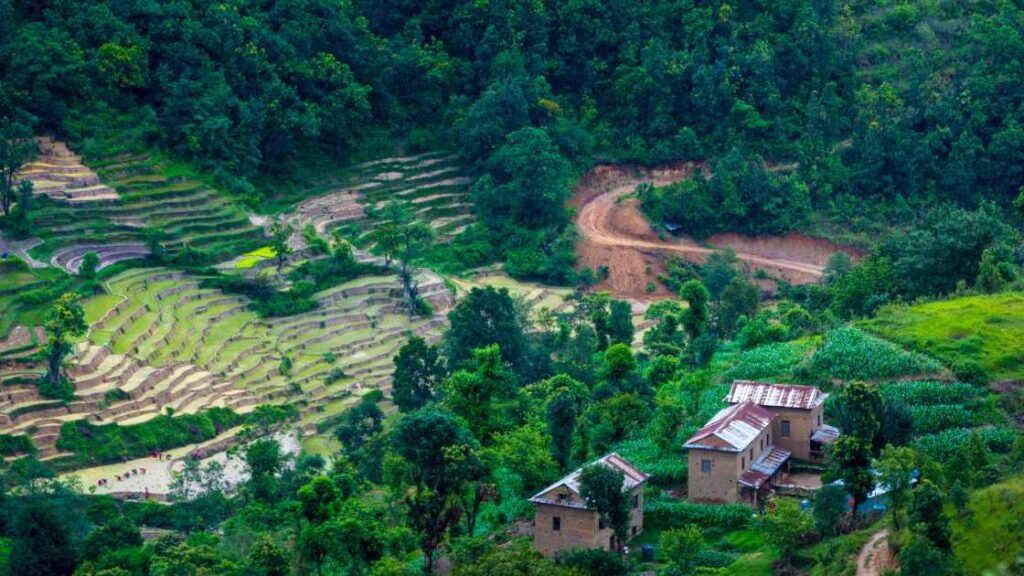 Situated 30 km east of Kathmandu in eastern Nepal, Dhulikhel is a small but charming town. Dhulikhel is located amidst lush forests and provide an ideal setting for hikes.
Kali Temple in Thamel is one of Nepal's most revered Hindu Temples dedicated to goddess Kali.
Visitors to Dhulikhel can enjoy relaxing strolls or bicycle rides through forests and hills, visit nearby monasteries and admire magnificent Himalayan ranges which include those of Langtang Mountain Range as well as Everest.
Gorkha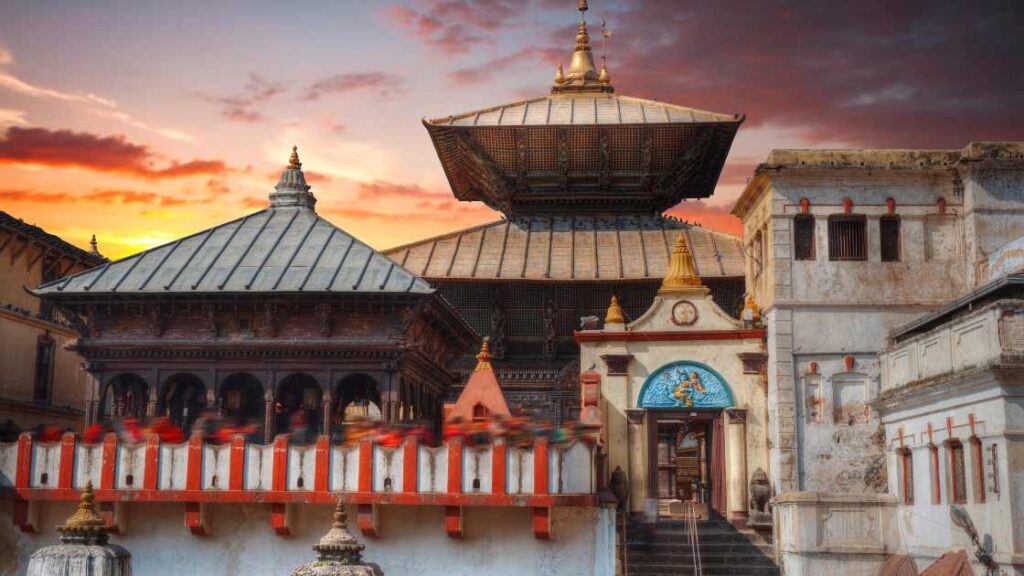 Gorkha, in central Nepal, is known for its rich heritage, beautiful temples, magnificent architecture and stunning mountain views.
Gorkha is home to the ancestors of King Prithvi Narayan Shah, the first king of modern Nepal. Its main attraction can be found at Gorkha Durbar – an historic palace dating back to late 17th century Nepal.
The Palace sits atop a ridge and provides its visitors with breathtaking views of stunning scenery. Additionally, visitors can tour its exquisite architecture, beautiful courtyards and murals that depict its rich past.
Gorkha Kalika Temple in Gorkha town is dedicated to goddess Kali.
Gorkha stands out as a hidden treasure which offers travelers an unforgettable and authentic journey into Nepalese culture and nature.
Ilam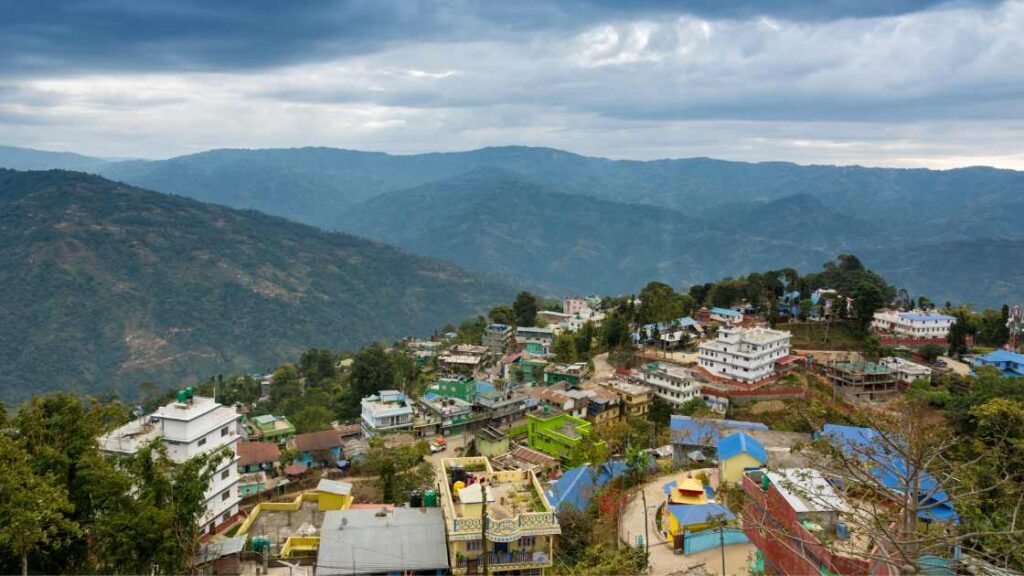 Ilam is a peaceful and picturesque hill town located in Nepal near its borders with India. Famed for its lush tea gardens, beautiful mountain vistas, and rich cultural traditions.
Ilam is located amidst rolling hills dotted with vibrant tea plantations, where visitors are welcome to stroll the grounds, learn how it's made, and then sip some locally produced tea.
Ilam is home to numerous beautiful temples, with one being the Mai Pokhari Temple which honors Goddess Bhagawati.
Ilam is also an ideal outdoor destination. Tourists can enjoy hiking through nearby forests and hills, visiting nearby lakes and waterfalls, admiring spectacular Himalayan panoramas – including Mount Kanchenjunga.
Birgunj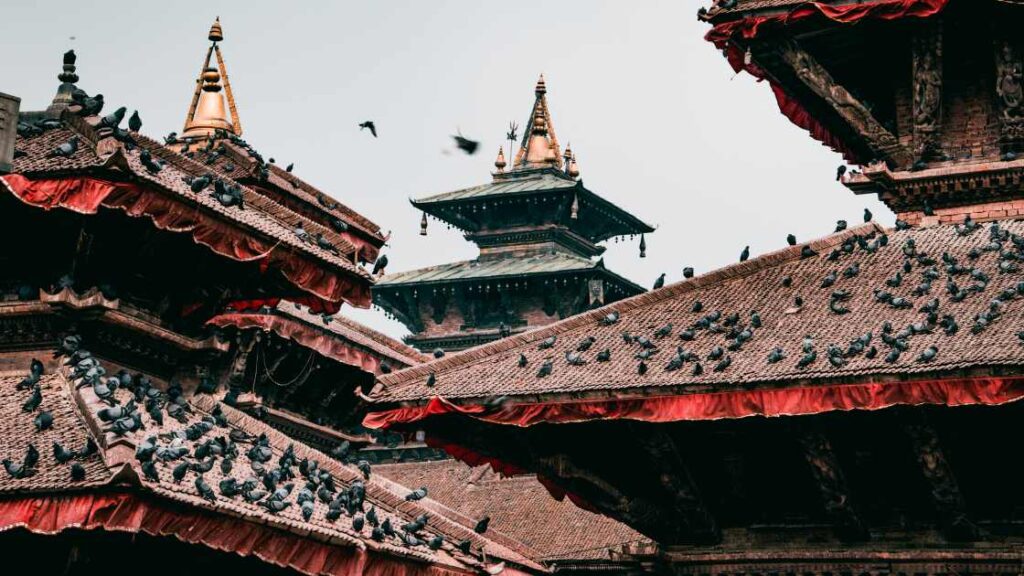 Birgunj, Nepal is located close to the Indian state of Bihar and serves as an entry point for Indian goods trade, receiving deliveries from Kolkata's port as well.
Situated within Terai region, Birgunj is Nepal's second-largest city and ranks sixth most populous.
Birgunj is a major city situated in Parsa District in Province No. 2, in Nepal's south.
It lies 135 kilometers south of Kathmandu – Nepal's capital city – and 135 north of Raxaul.
Though rarely mentioned on tourist itineraries it is frequently frequented by those going trekking, for example Annapurna Base Camp trekkers as well as those wanting to experience Nepal's surrounding mountain landscape.
Biratnagar
Biratnagar is an urban centre situated close to India and serves as the capital of Province No.1 within Nepal.
This city is well known for its Jute Mills which were Nepal's first large-scale industry and for the Kali Mandir that holds great religious significance for Hinduism in Nepal.
Biratnagar was named for King Virat Biratnagar who led several campaigns against Indian rule. Today this place serves as an entry point to Baraha Chhetra and Ilam, where weekly markets offer unique handicrafts and spices from vendors in abundance.
Biratnagar is the capital of Eastern Nepal and serves as an essential hub of travel in this part of Nepal, offering train and bus services from almost everywhere within Nepal.
Biratnagar Airport, second only to Pokhara for local airport traffic in Nepal, can also be reached using taxis, rickshaws or motorized vehicles.
Auto rickshaws (known as Tempos) can make long commutes more comfortable. Electric rickshaws remain one of Biratnagar's preferred modes of local transport.
Conclusion
Those were the 15 best cities to visit in Nepal. Nepal is a perfect destination for someone who likes the wild, whose soul resides in wilderness and who wants to experience freedom and respite in the lap of nature.
Also Read: 9 BEST PLACES TO VISIT IN THANEDAR