Thanedar is a beautiful apple orchard city in Himachal Pradesh. It is the only place in India where apple cultivation was first started. The scenic beauty makes it a charming place for nature lovers. This offbeat travel destination is worth a visit if you like to spend time in peace away from the crowd.
You can enjoy a relaxed environment and a walk through lush green forests and apple orchards. However, the place looks more beautiful in winter when snow covers the magnificent area. Here are the 9 best places to visit in Thanedar and create beautiful memories.
Hatu Peak
Hatu Peak is one of the highest mountain peaks in Himachal Pradesh. It is located at a distance of about 7km from Narkanda bus station, soaring at the height of 3400 m above sea level. You can see the snowcapped Himalayas and a dense forest of deodar, fir, and spruce around this peak.
It is worth reaching this height and enjoying the amazing 360-degree panoramic views of the lush green forest. You can reach the top on foot or by hiring a taxi. The best time to visit would be summer as you can go skiing, camping and explore apple gardens too.
Hatu Temple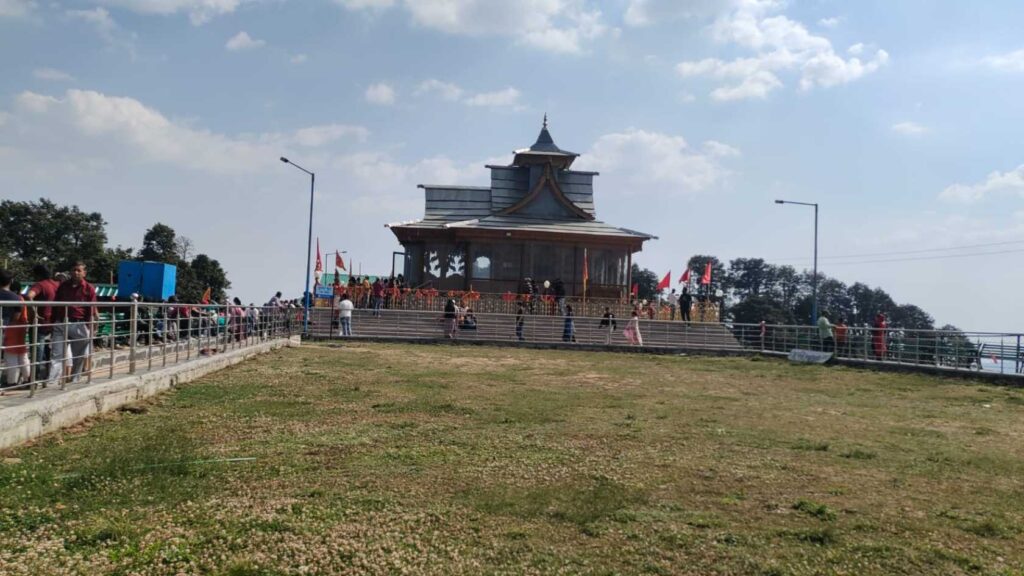 Hatu Temple is a beautiful temple resting atop the hill on Hatu Peak. It holds historical and cultural significance to the locals. The temple is dedicated to the wife of King Ravana, Mandodari. Moreover, there is a small stove-like formation present next to the temple. It is believed that Pandavas have used it to cook their food during their Agyaat Vaas.
It is a serene location that is beautifully built totally in the traditional Himachali style with bands of wood and stone. Also, the interior features exquisite wooden carvings that represent stories from the Hindu scriptures.
Arya Samaj Mandir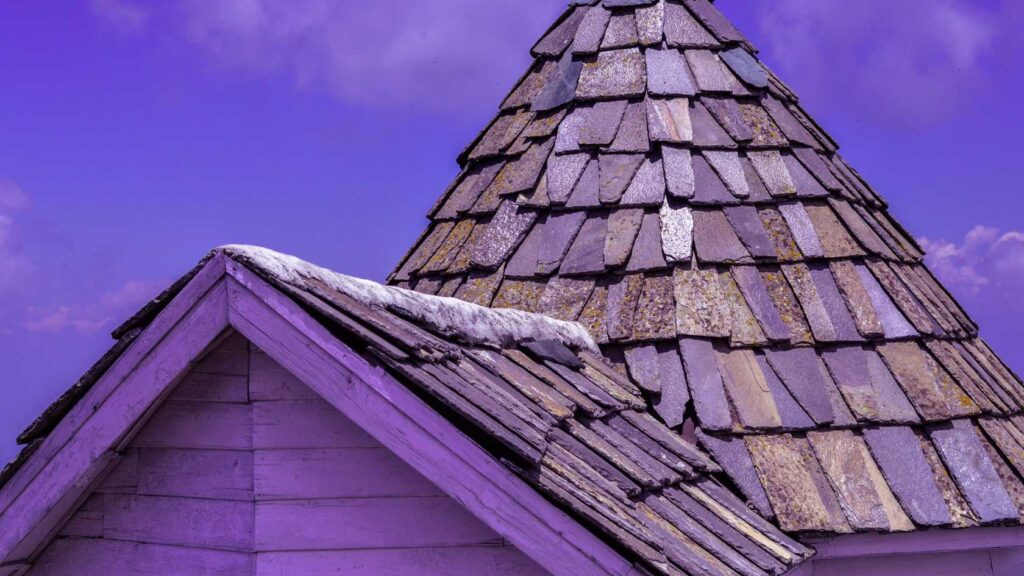 Arya Samaj Mandir is the most popular and significant attraction in this city. This temple is also known as the Paramjyoti temple. According to historical facts, Samuel Stroke is believed to have designed this temple. When exploring this holy site, you will come across countless inscriptions. These inscriptions are quotes from the Bhagavad Gita and Upanishads.
This temple's design is influenced by the Pahari architectural style. This temple is located in a low bazaar area of Shimla, making it easily accessible for tourists. You can enjoy a stunning view of the grounds of the apple orchard from this serene shrine.
Mary's Church
St. Mary's Church is a small beautiful church located downhill from Thanedar to Kotgarh. British soldiers constructed it in 1843. This attractive tiny wood and stone church is on the grounds of Gorton Mission School. The Anglican Church has a long history and represents regional cultural ideals.
The church's design is distinctly straightforward and neo-classical. Beautiful stained glass windows and a modest cemetery are important attractions of this ancient church. Saint Mary's Church has a significant historical value in the neighborhood.
Tani Jubbar Lake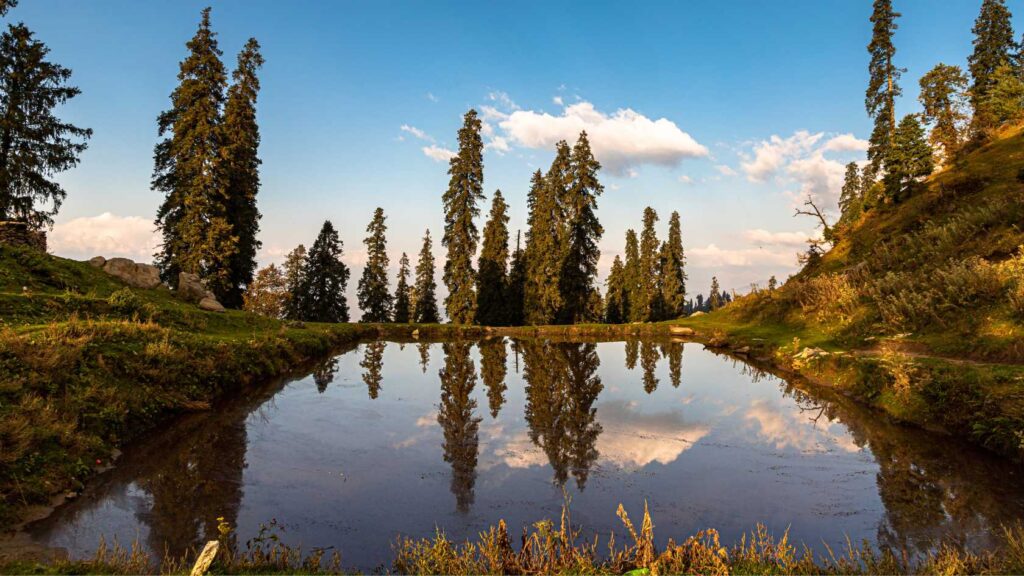 Tani Jubbar Lake is located 6km away from the city. This picaresque destination is present in between lush green apple orchards and snow-capped mountains. It is particularly famous for its scenic surroundings. If you visit during the snow season, you'll witness the charming view of snow beside the lake.
This is a great place to spend some peaceful moments with your friends. An attractive fair is organized in this location every year in the month of June. You can explore the beautiful handicrafts, jewelry, and looms made by local craftsmen. The lake is close to the well-known Nag Devta Temple of Thanedar.
Sutlej View Point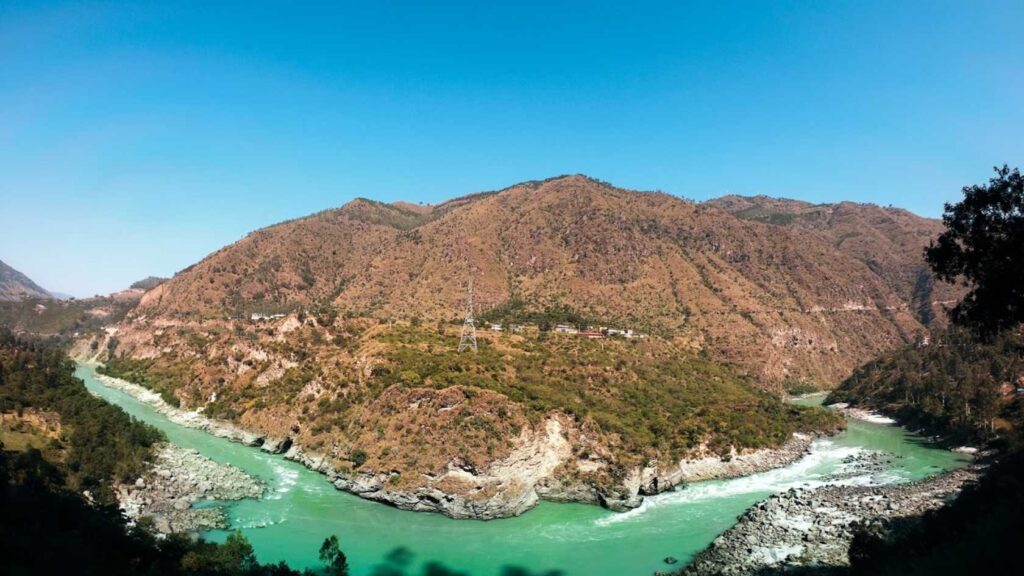 It is worth visiting the largest river among the five rivers of Himachal Pradesh. It is a perennial river that is fed by snowfall as well as rainfall. Hence, you can visit any time of the year. However, it looks its best during snowfall. You can see beautiful white snow shining in the cool environment of Thanedar.
Besides, it is an ancient river and is one of the tributaries of the Indus river. Therefore, it is a must-watch scene when you come to Thanedar. You should climb up to the highest Thanedar hill to enjoy the panoramic view of the Sutlej river, present 6,000 feet below. It is a mind-relaxing view for tourists.
Stokes Farm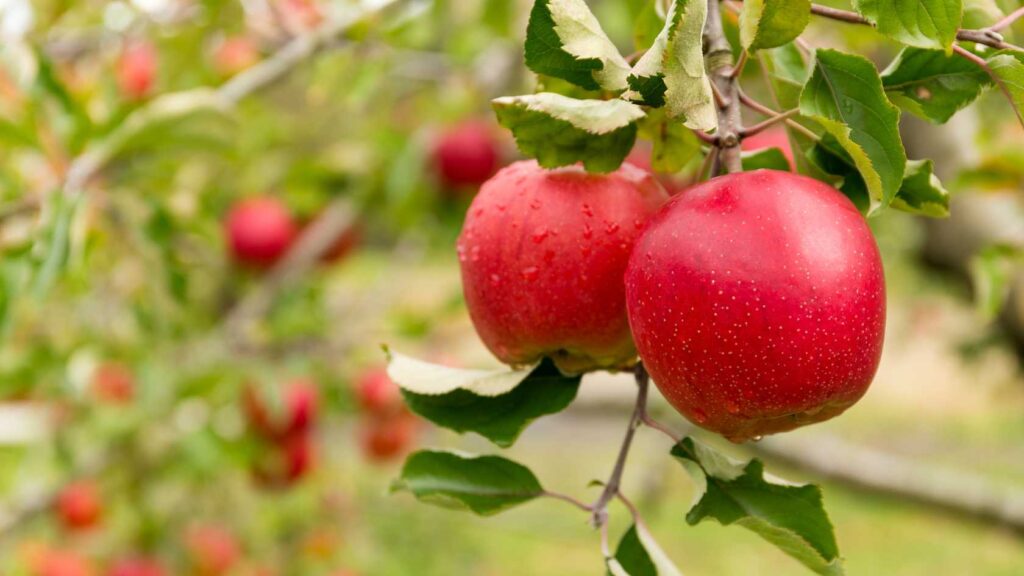 Stokes Farm is the oldest apple orchard in Shimla and among the top places to visit in Thanedar. In addition, apple cultivation began in this region by Mr. Satyanand Stokes, an American who settled in India. You can also visit the house of Stokes on Barubagh Hill.
The Stokes Farm is accessible throughout the year, but the best time to visit Stokes Farm is in April. Besides, in April, the apple trees are in bloom and transform the farm into a captivating white valley. Another great time to go is during the harvest season, which begins in July and runs through September.
Mahamaya Temple at Kacheri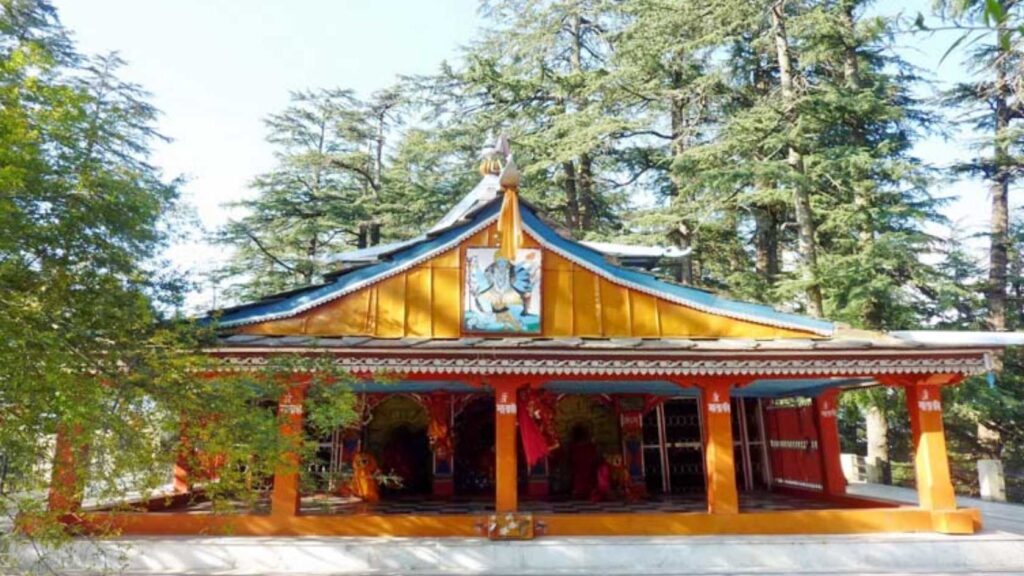 The Mahamaya Temple is a holy shrine devoted to Goddess Kali. The temple is situated 7 kilometers from Narkanda. Stunningly magnificent scenery that exudes serenity and tranquillity is the best in this location. This temple offers the ideal setting for introspection and meditation.
The entrance of the temple stands 1810 meters above sea level. Furthermore, it is constructed with silver, wood, and aluminum sheets. In the winter, the landscapes also feature thickly covered in snow and expansive apple orchards. Also, the location is well-known as a picnic site.
Jor Bagh
For those who value peacefulness, Jor Bagh is a wonderful place. With the picturesque landscape of the expansive snowy arc over the northern horizon, this campsite is great. The lovely green meadows of Jor Bagh are about an hour's walk southeast of Hatu Temple.
The route meanders through a dense forest that is home to a variety of species, including blue pine, oak, deodar, fir, and spruce. Pause near the woods to take in the magnificently painted mountain range and breathe in the clean, pure air. You will be forced to pitch your tent at the place since it is too alluring to resist. If heading back, return early while the light is still there.
Frequently Asked Questions
What Is The Best Time To Visit Thanedar?
A: Each season in Thanedar has its own magic. In the month of January and February, you can enjoy the beautiful scenery of snow-covered mountains. However, if you want to see lush green valleys, you must visit during or right after the monsoon season. Lastly, you can witness the trees turning golden or orange during the magical autumn in October.
How To Reach Thanedar?
A: If you are traveling by air, the nearest airport is Shimla. Even the nearest railway is Shimla. It takes long hours through the railway, but the journey is worth experiencing once in a lifetime. From Shimla, it is approximately a 3-hour drive through well-paved and maintained roads.
Where And What To Eat In Thanedar?
A: Most of the resorts and hotels have their own restaurants. They serve north as well as south Indian dishes, and some of them have Chinese and continental food too. There is no such special local food that you would want to try. However, this place is the fruit bowl of India, and you can enjoy the fresh and sweetest apples here. You can also try local wine prepared from apples.
What Are The Amazing Things That You Can Do In Thanedar?
A: You can enjoy skiing if you visit during winter. However, if photography is your thing, you can go stargazing and night sky photography. A walk around the apple orchards or in the green valleys is most relaxing and peaceful in Thanedar.
Also read: 9 Best Places To Visit In Denver