It's true that Nevada is the driest place in the entire United States, which is made up of mostly desert regions and semi-arid climate regions. So, many people generally do not expect waterfalls in Nevada. If we see Las Vegas in particular, many people would expect the same that there might not be many waterfalls near Las Vegas.
However, after reading this article, many people will know that there are several incredible hidden waterfalls near Las Vegas that offer a pleasant feeling.
They might not be huge and enormous falls, but they are worth visiting. If you want waterfalls near Las Vegas where you can camp, we got that covered too. Here are the 7 must-visit hidden waterfalls near Las Vegas.
Mary Jane Falls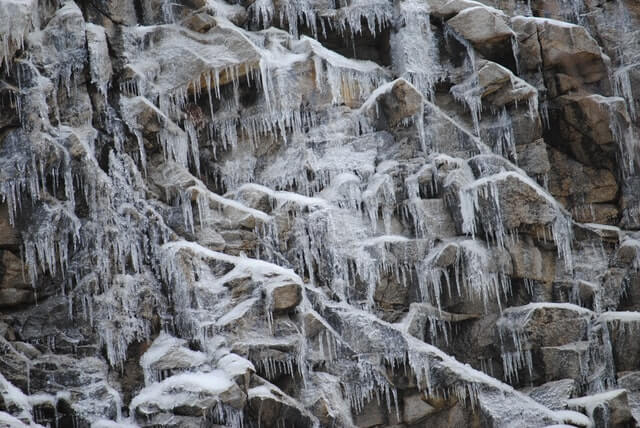 Mary Jane Falls is located near the Spring Mountain national recreation area of Las Vegas. Precisely saying, this is situated on mount charleston and can be experienced by performing a hike on the Mary Jane Falls Trailhead. It is one of the tallest waterfalls in the Mount Charleston area.
Mary Jane Falls is a snow-fed desert waterfall and provides excellent scenic views of the mountains. Depending on the time of the year, the water here might sometimes be flowing slowly or even be frozen. However, it would still be an unforgettable experience. It has its own marked trail and also a parking lot.
Big Falls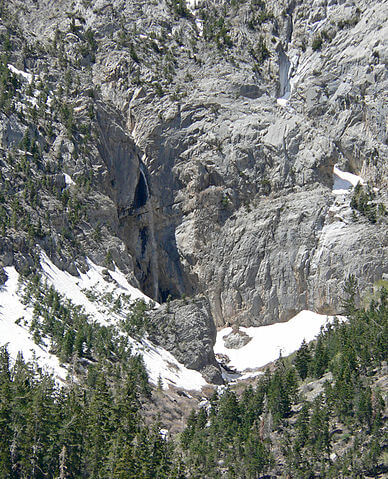 Just as Mary Jane Falls, it is located on Mount Charleston. However, the trail to Big Falls splits off from the trail that leads to Mary Jane at a signed junction.
The trail to Big Falls is moderate and is a four miles round trip. Be noted that this trail might be a little difficult for a novice hiker. Other than that, Big Falls is an excellent place to visit, and when it is active, you can see the waterfall ending in a pool.
Lost Creek Falls
If you are looking for an easy path to go with the family and young children, Lost creek falls would be the right choice. Lost Creek Falls is one of the best and easily accessible waterfalls near Las Vegas
It is located along a loop drive at the Red Rock Canyon conservation area, and its trail is less than a mile long, which leads you directly to the waterfall.
Just look for and follow the signs for Willow springs picnic area and lost creek trail on rocky gap road, and you can reach there easily.
Also read: 15 Best Waterfalls In Rhode Island That Are Worth Visiting
Ice Box Canyon Waterfalls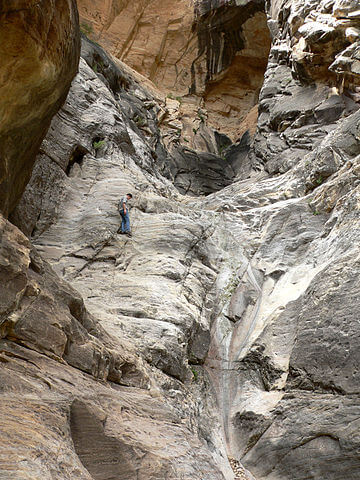 Ice Box Canyon Waterfalls are located in the Red Rock Conservation Area of Los vegas. The hike to get to it is not completely difficult.
It'll take you two hours and is enjoyable as you would be going through beautiful red rocks, cacti, wildflowers, and more. But make sure you prepare yourself for a strenuous hike.
The Ice Box Canyon waterfalls are best to visit after the rain as it will keep a fair amount of water flowing, and also you can witness multiple waterfalls.
The Medium Falls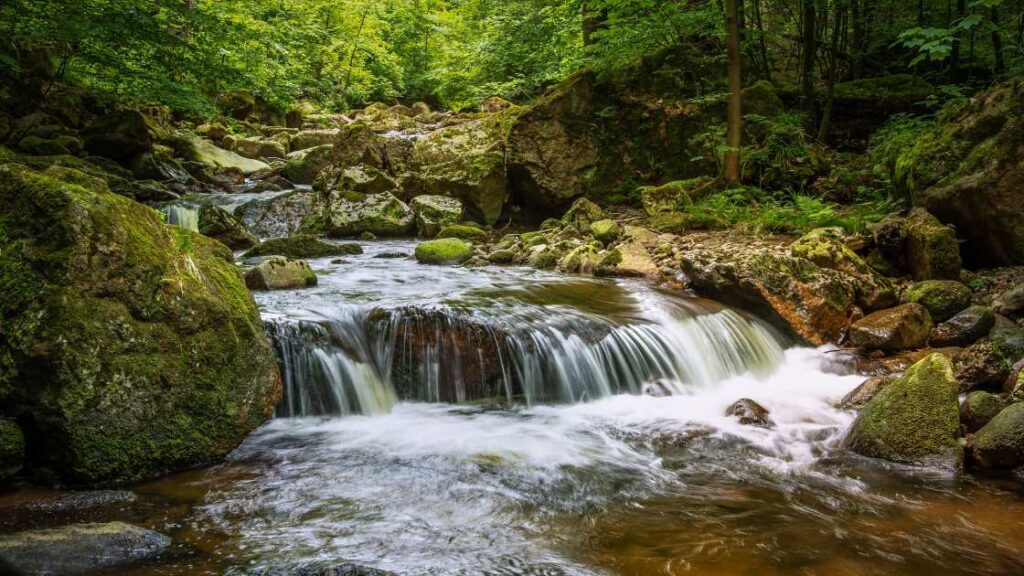 The Medium falls, as it was named, might not be officially known to a lot of people. Well, this hidden waterfall was only mentioned in the world-of-waterfalls webpage as the author discovered this while exploring and looking for another waterfall.
Like many other falls, this waterfall is also located near Mount Charleston. It is a hike of 1.5 to 3-mile that includes scrambling. The Medium Falls is one of the must-visit hidden waterfalls near Las Vegas.
As this has not been completely recognized by all people, it might take a bit of time to get well-marked directions for this place. For now, go through this link that explains the directions.
First Creek Falls
First Creek Falls is the smallest waterfall in this list — only at 7 feet height. However, being the smallest doesn't mean that it is less than others. It has its own beauty.
It is a waterfall that comes into a large pool, categorized as a punchbowl pool that is filled with many creatures. These types of waterfalls are rare in the country.
To reach this waterfall, you need to go to the Red Rock Canyon Conservation Area and then proceed to the First Creek Trail. After a two-mile hike, you will be arriving at the destination!
La Madre Springs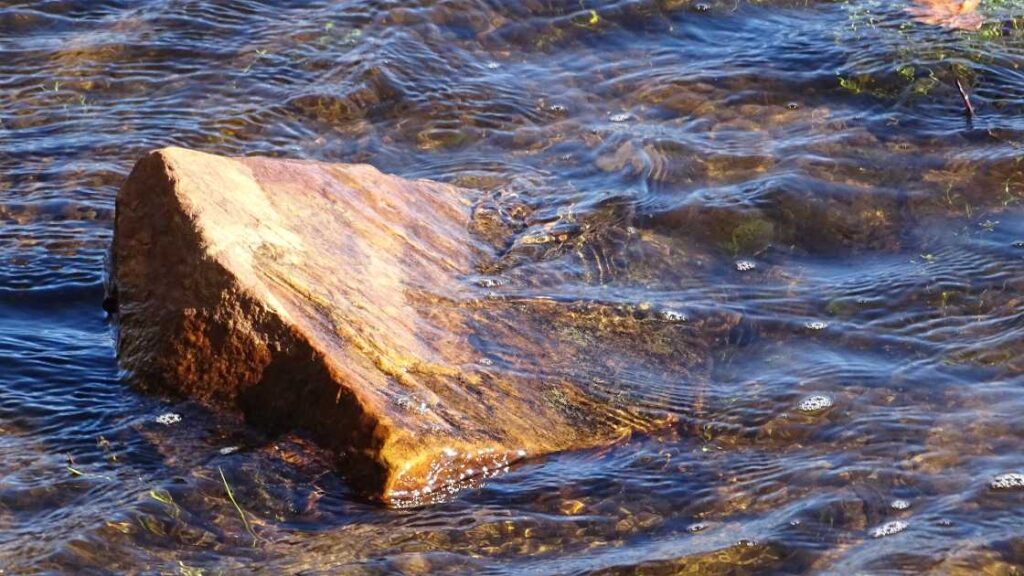 La Madre Springs is a trail that is generally used for hiking, but there would be a spring with a small waterfall at the end of it. It is a moderate and well-marked 5.6 km ride, so a journey to La Madre Springs would be worth it.
Mystic Falls Park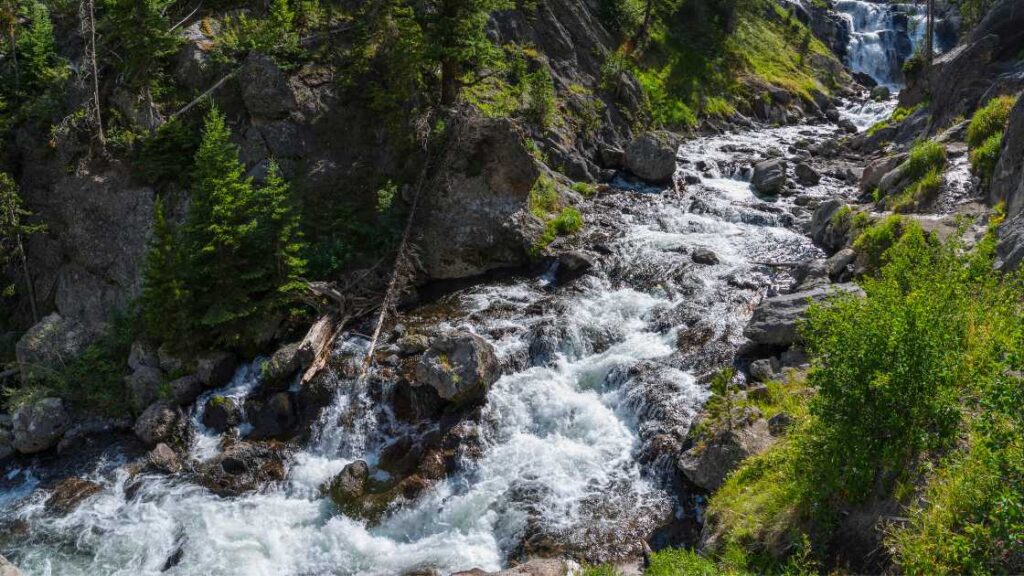 Mystic Falls Park is an indoor park located 7.8 miles from Las Vegas. It offers scenic views of waterfalls, lasers, and animatronic animals. People also visit this for gambling.
It is a peaceful place to enjoy the chirping of birds, music, and lights. Mystic Falls Park is free for visitors. You can take a walk through the woods and have fun with your companion.
Little Falls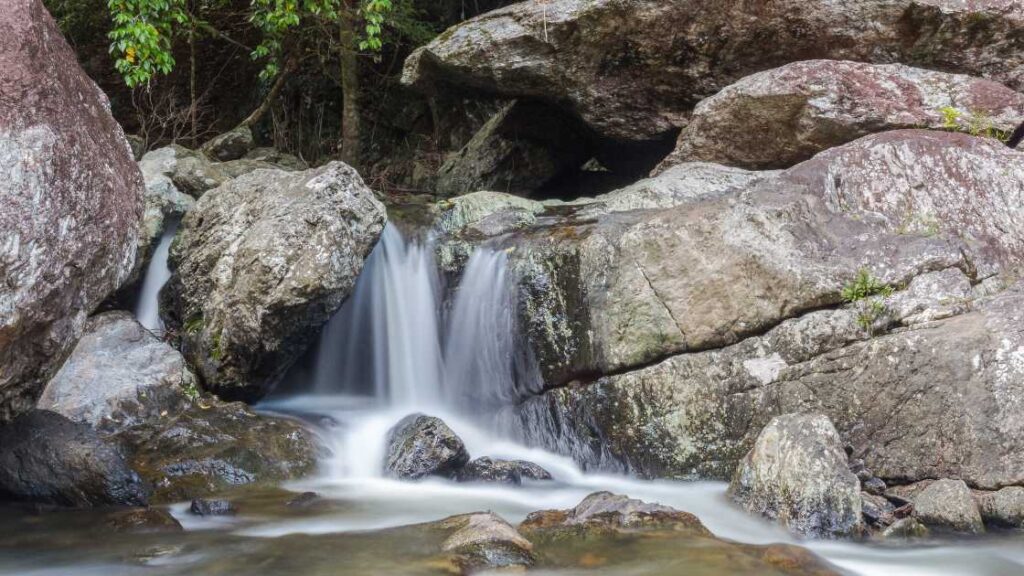 The trail to this hidden waterfall begins at the stairs. Once you ascend the stairs, turn right along the unmarked track. The gentle slope makes walking possible. The track splits in two after a short distance to the left. If you keep going straight in a few yards, the trail terminates.
The trail is very difficult in this area. The trail splits after around 300 yards. If you take the right fork, small Falls are less than 100 yards into the narrow canyon. This area is popularly known for hiking.
Bellagio Fountain
Bellagio Fountain is located 6.9 miles from Las Vegas. It's not a natural waterfall. However, it deserves a place on this list for its beauty. You can click pictures of this beautiful scene with your loved ones and preserve those memories.
The best time to visit would be after sunset in the evening. There are many shops and food malls present right behind the fountain. You can enjoy the local food and buy presents for your loved ones here.
Keyhole Canyon
Short and beautiful Keyhole Canyon is situated at the foot of the Eldorado Mountains, south of Lake Mead. The walls of the canyon are a smooth champagne-pink tint.
You can drive to Keyhole, or hiking is another option that you can use. However, it is quite a rough trail.
Deer Creek Falls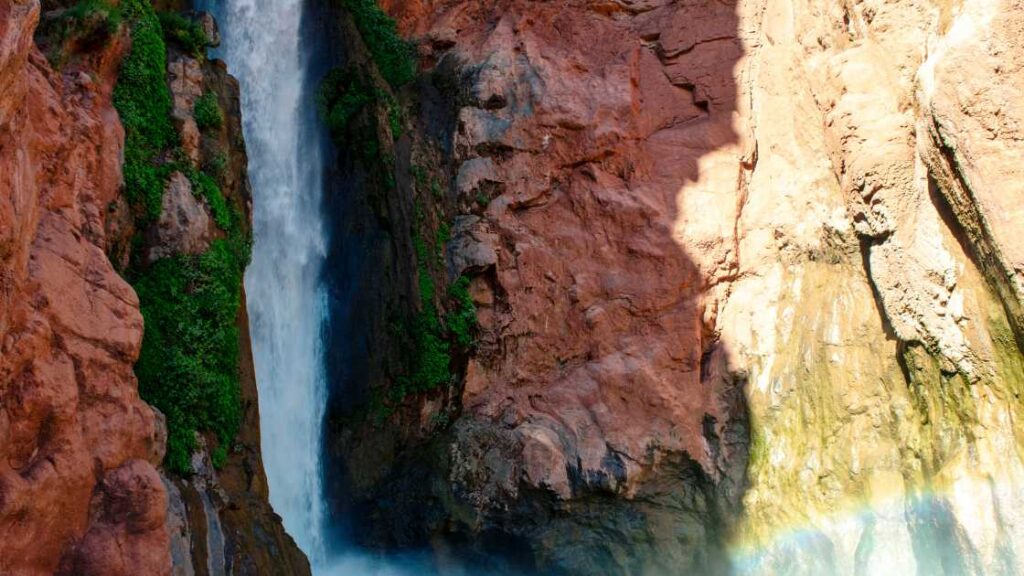 Deer Creek Falls is quite away from Las Vegas. It is located at a distance of 147 miles from Las Vegas. Due to this fact, it is still the hidden waterfall that you must visit.
To reach the falls, you have two choices. Either you can get there by commercial or private rafting trips, which stop at River Mile. Otherwise, you can go trekking. You must first get a backcountry camping permit from Grand Canyon National Park in order to travel there by backpacking.
Waterfall At The Wynn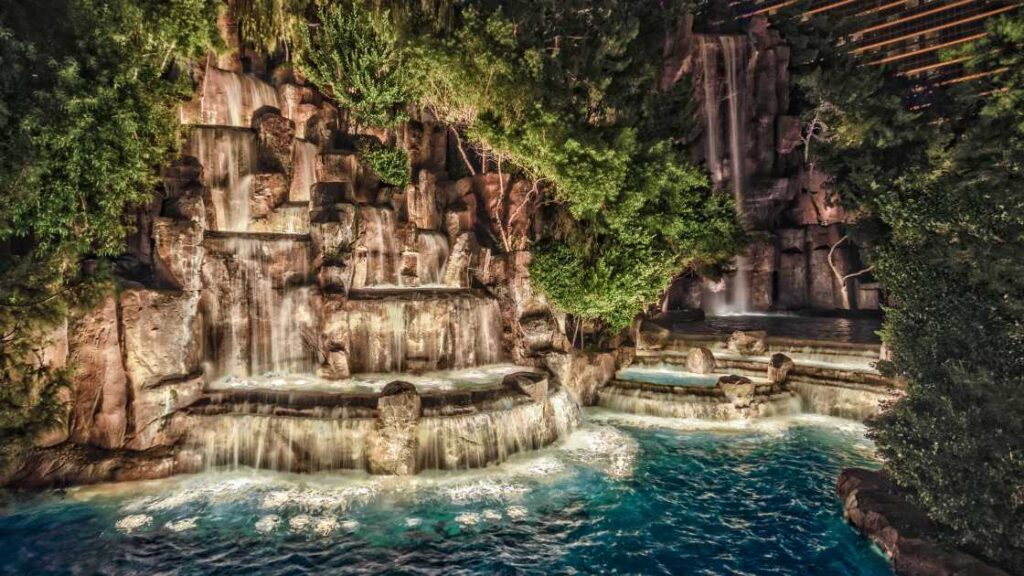 Waterfall At The Wynn is quite a popular place among visitors. The view is more beautiful in actuality than its pictures. Therefore, in case if you are near Wynn Hotel, you must visit this place to enjoy its beauty.
In the evening, you can also see the attractive fountain show with the spectacular lights. Despite the fact that it is an artificial waterfall, it's really a nice and refreshing view.
Aliante Nature Discovery Park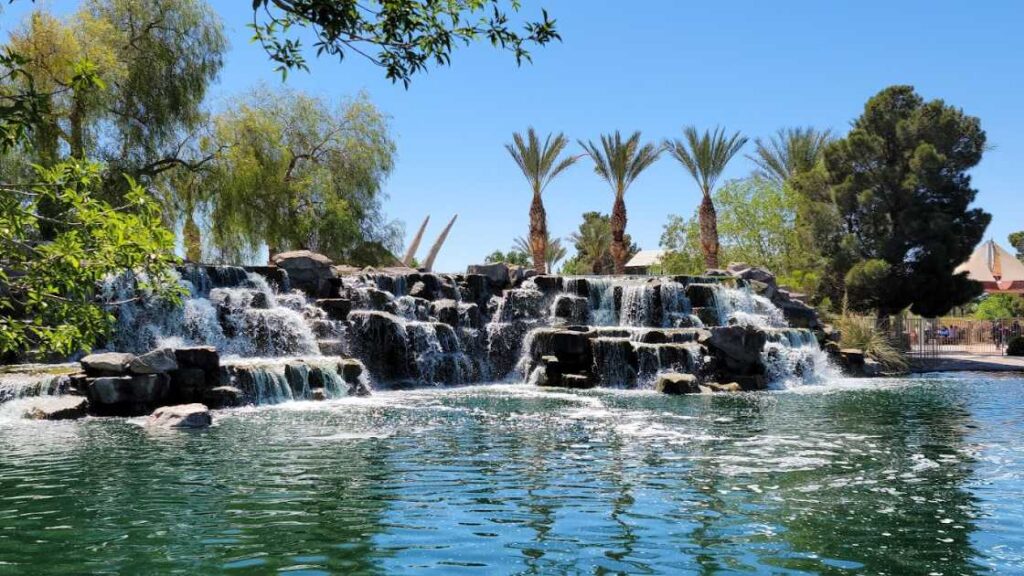 Aliante Nature Discovery Park is located north of Las Vegas at a distance of 18.7 miles. The rocks here are beautifully shaped in figures of dinosaurs. Hence, this place is also famous as dinosaurs park among the locals.
Kids can spend the evening in a separate area with a spray pool and kids' attractions. The waterfall at the intersection of the Park elevates this place's magnificence.
Calico Tanks Trail
The edges of a secret water pocket at the Calico Tanks Trail waterfall in Las Vegas are enveloped with amorphous rocks. This hidden waterfall here is also a haven for stunning wildflowers and butterflies.
It is a great location for rock hunters as red rock canons can be found or collected from this area. Trekkers frequently hike a few miles to get to this place.
Conclusion
So, The waterfalls mentioned above are some must-visit waterfalls near las vegas. Beware that the Coronavirus pandemic has not ended entirely and you must visit these places with utmost safety precautions.
Also, not all the hikes here being easy, you need much safety precautions before going on to them. Ensure you have all the safety equipment, know the right path, and learn from the guide or the community about the things to consider before your hike. We wish you a happy and fulfilling journey!