Massachusetts is a tapestry of natural and urban beauty fusing together. The state is located in the northeastern region of the United States of America is a place that exudes both serenity and power.
One of the most beautiful parts of this state is its coastline.You can see waves of the Atlantic pounding on the rocks and rugged coastline and lush green forests and tranquil lakes.
You can see quaint towns and villages all over the state which are so alive with the sounds and colour of nature.The forests are a symphony of birdsongs, running water, rustling leaves, and wandering animal footsteps.
It's not just the natural beauty of Massachusetts that is enchanting but also a deep sense of history and culture that pervades the state. Majestic mountains and verdant valleys of Massachusetts preserve the timeless beauty of New England.
This article lists 15 Best Waterfalls in Massachusetts, which are a wonder to behold. The rushing water of the waterfalls splashing against the rocks sounds like a suite. The cool mist from the falls gently caresses your skin and vivifies you.
Read further to awaken your senses and know the details about these waterfalls.
Bash Bish Falls
Bash Bish Falls are an impressive natural wonder found within Massachusetts' Mount Washington State Forest. The water plunges 60-foot drop into an ethereally beautiful, crystal-clear pool below.
Hiking trails wind through the forest and offer stunning views of the waterfalls from various vantage points.
The trailhead in Massachusetts 0.8 miles round trip. You can also reach the waterfall from New York covering 0.75 miles from the trailhead.
The trail is easier if you are coming from New York but turns a little moderate if you are walking from Massachusetts.
The waterfall roar creates a peaceful ambiance while its lush surroundings provide an idyllic sight to your city sire eyes. Visitors often catch sight of deer, foxes or the rare black bear.
The best time to visit the Bash Bish Falls is during April and November.
Glendale Falls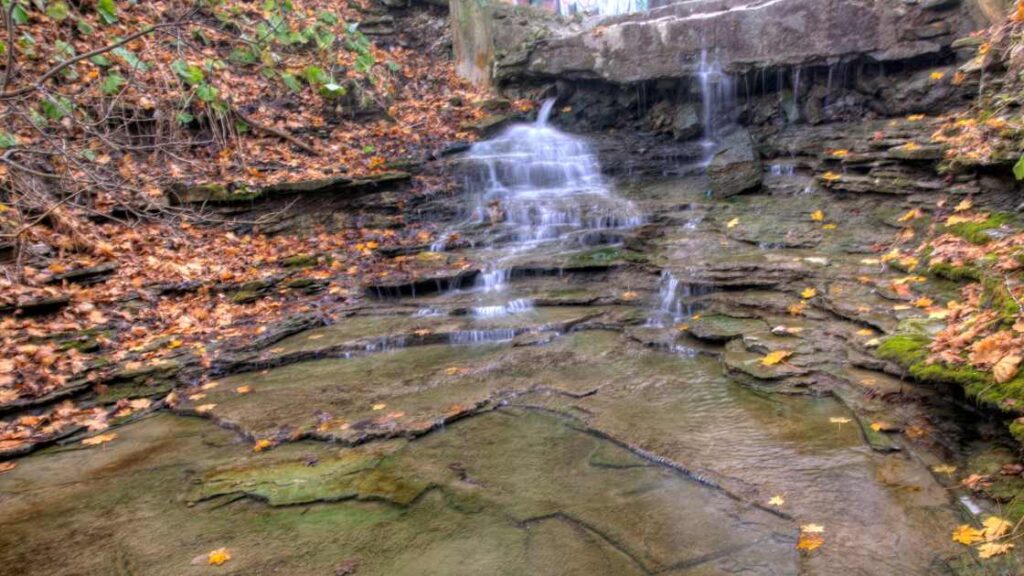 Glendale Falls in Middlefield, Massachusetts is an amazing hidden treasure of the Berkshires. This 150-foot waterfall plunges into a sparkling pool below.
The waterfall is surrounded by lush forest and vibrant foliage, which will transport visitors into another realm that is both picturesque and peaceful.
The trail leading up to it is easy and pleasant, offering ample opportunity for observation of its magnificent surroundings.
Visitors to Glendale Falls can also enjoy an afternoon picnic in a special picnic area designed specifically for them and enjoy its peaceful environment.
Chapel Brook Falls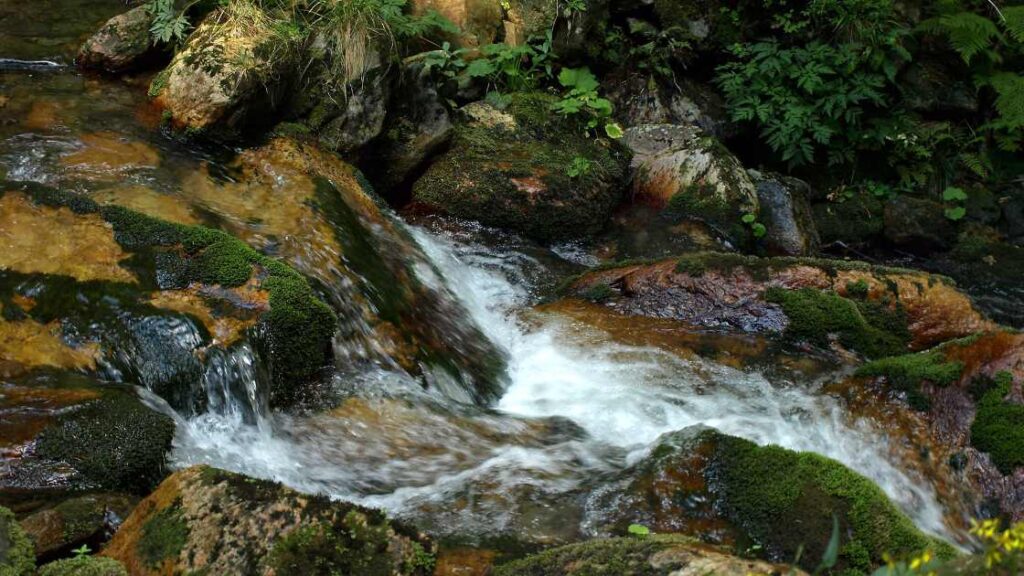 One of the best places to visit and explore waterfalls in Massachusetts is Franklin County. This county is home to some incredible waterfalls including Chapel Brook Falls at Ashfield, Massachusetts.
It is an incredible natural marvel that will leave a lasting impression. Instead of a continuous drop, it slides, cascades and creates little blocks of run down water over the rocks.
As it cascades over rocks it creates an impressive and captivating sight of water and nature merging in perfect harmony. The waterfall creates three different heights, 20 feet, 15 feet and 10 feet respectively.
Forests that surround this waterfall feature vibrant colors of red, orange and green in autumn.
The trail provides tranquil walks through its surroundings. Hikers will have to go 0.2 miles one way on an easy trail to reach the foot of the falls.
Visitors can take a dip in its cool water or sit atop one of its rocky cliffs while listening to its peaceful sounds of falling water.
Donae's Falls
Doane's Falls in Royalston, Massachusetts offers visitors a peaceful retreat from nature's noise and chaos.
Doane's Fall offers beautiful views and a serene atmosphere that are ideal for enjoying peaceful time away from everyday stressors.
The waterfall plunges, cascades and even has a black style look as the water falls 175 feet from the Lawrence Brook into a clear pool surrounded by towering plants and dense foliage.
To reach the lower portion of the falls, visitors will have to take an easy to moderate stroll of about 0.6 miles round trip through a forest trail that will bring breathtaking beauty into view.
Doane's Falls Park provides visitors with picnic areas, fishing spots and hiking trails, while its tranquil atmosphere creates the ideal setting for relaxing and rejuvenating.
People are also allowed to bring their dogs and furry friends for the hike.
The best time to visit the falls is from April to November.
Spring Falls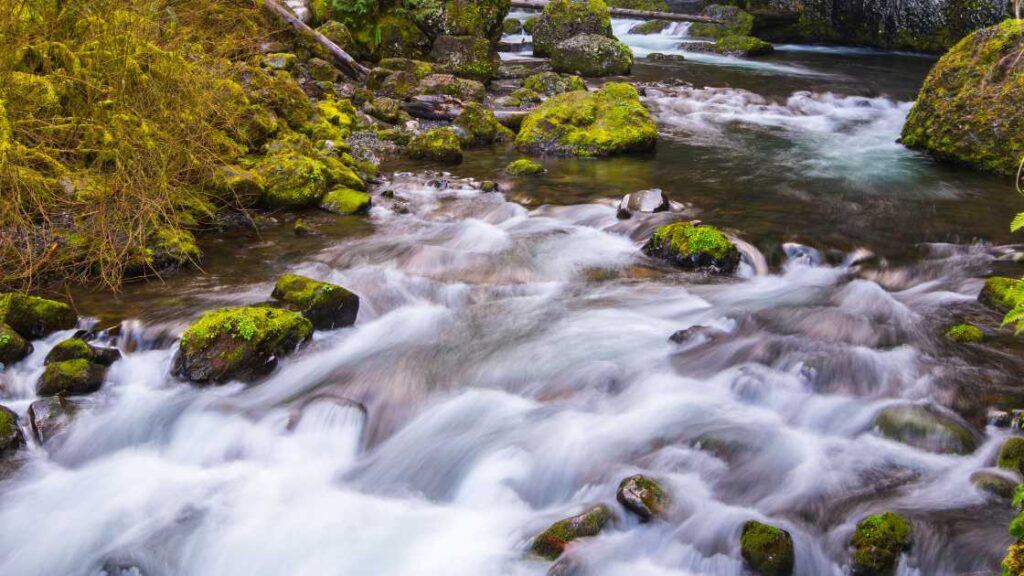 Spirit Falls in Leyden, Massachusetts, is an undiscovered gem worth visiting. This magnificent waterfall cascades down rocks to form a tranquil pool among lush vegetation and majestic trees.
Hike trails leading to waterfalls are easy and relaxing walks that offer visitors a chance to appreciate the magnificence of nature's glory. Listening to flowing water creates an inviting ambiance perfect for rest and rejuvenation. Visitors to Spirit Falls can take a dip in its cool waters or picnic on its surrounding rocks, taking in all that nature offers here in terms of birds and small mammals. Spirit Falls should not be missed by anyone searching for peace and serenity amid her splendor.
Wahconah Falls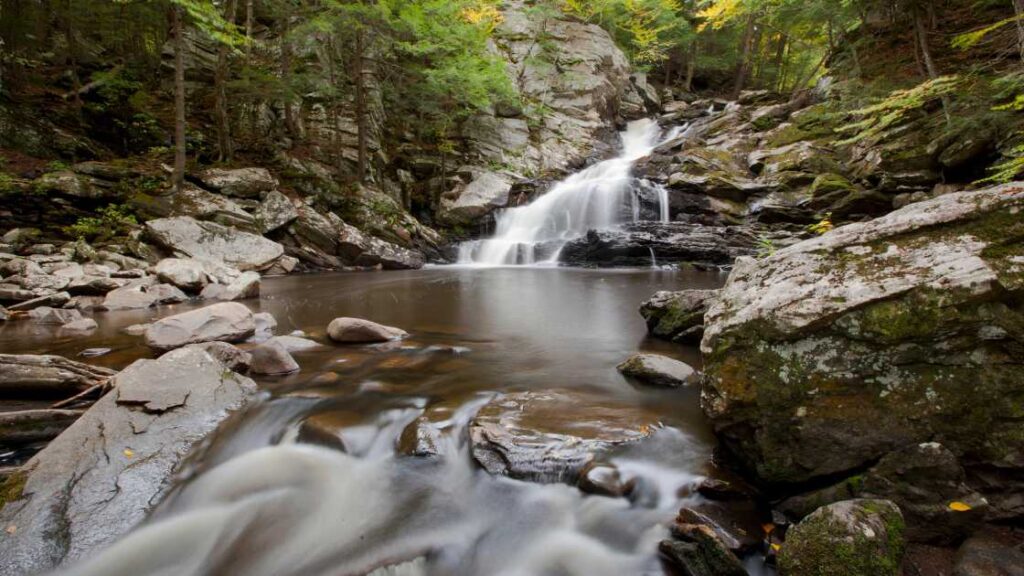 Wahconah Falls are located within Wahconah Falls State Park near Dalton, Massachusetts. Wahconah Falls Brook provides its source, offering an exceptional view and offering spectacular river rocks as a source.
It is named after Wahconah, daughter of Chief Miahcoma of the original tribe who resided here, who originally led this village.
Wahconah Falls stands approximately 40 feet, yet swimming is prohibited in its pool located below it.
Its rugged terrain may present some challenges, but overall it offers an enjoyable hiking experience. With an approximate distance of one mile and moderate elevation gain, this trail takes under an hour to traverse.
The waterfall is accessible all year round but the best time to visit is between April and May when the flow is at its peak.
Tannery Falls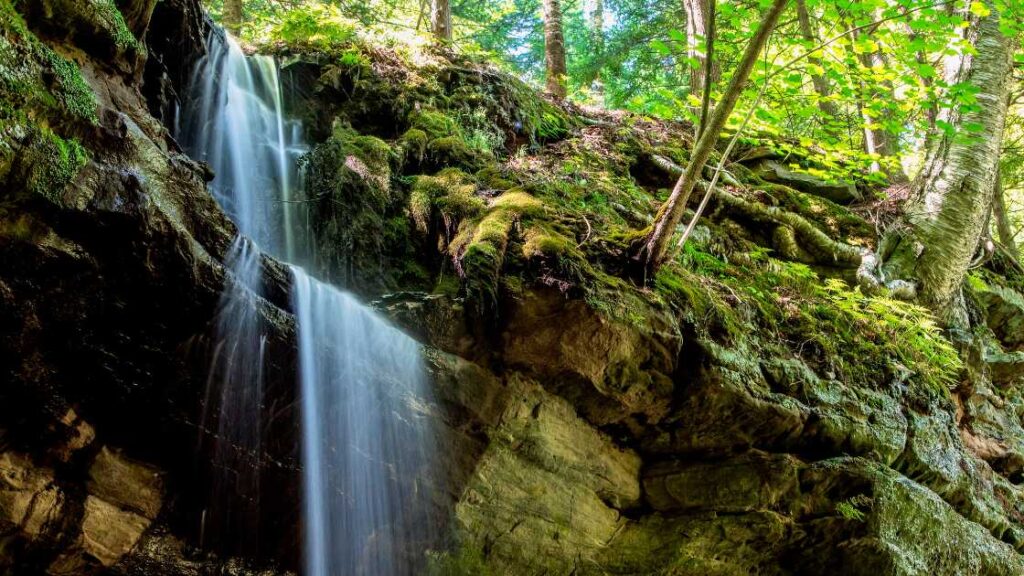 Tannery Falls in Savoy, Massachusetts, is an exquisite waterfall hidden away within the Berkshires and a hidden treasure for those visiting Savoy.
Tannery Falls have different levels. The stunning waterfall plunges from a height of 60 feet in some areas while 5-20 in others. Overall, the total elevation gain of the falls is 200 feet.
To reach it, a gentle stroll of about 0.8 miles to the falls and back through the forest gives visitors the opportunity to take in their breathtaking surroundings and revel in them fully.
Visitors can relax and have a picnic at the designated picnic area. The sound of waterfalls and sights of sparkling falls provide a peaceful setting ideal for a short escape from the hu-ha of everyday life.
Dogs are allowed as long as they are vaccinated and controlled by the guardian.
Umpachene Falls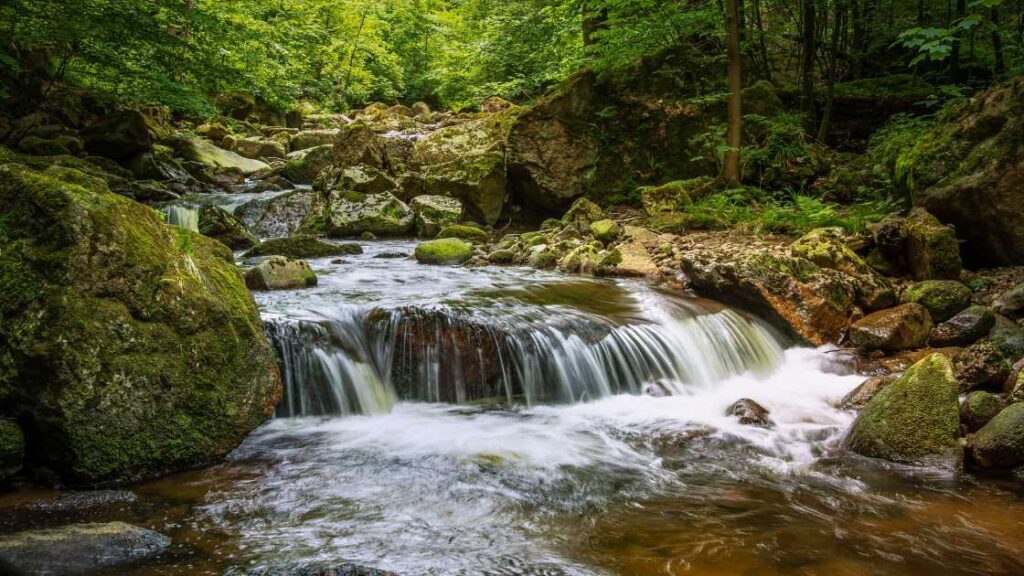 Umpachene Falls in New Marlborough, Massachusetts is a popular natural attraction. The breathtaking waterfall cascades over rocks from a height of 40 feet. The waterfall is fed by the Umpachene River .
An easy hiking trail less than 0.2 miles round trip leads directly to this stunning waterfall, providing ample opportunity for experiencing its serene tranquillity firsthand. The trail is relatively easy during May and October.
Visitors to Umpachene Falls can also enjoy an afternoon picnic in the designated picnic area or cool off with refreshing waters of Umpachene Falls'
The surrounding area creates a peaceful and rejuvenating atmosphere. There is abundant bird and small mammal life here which adds to the natural charm.
Royalston Falls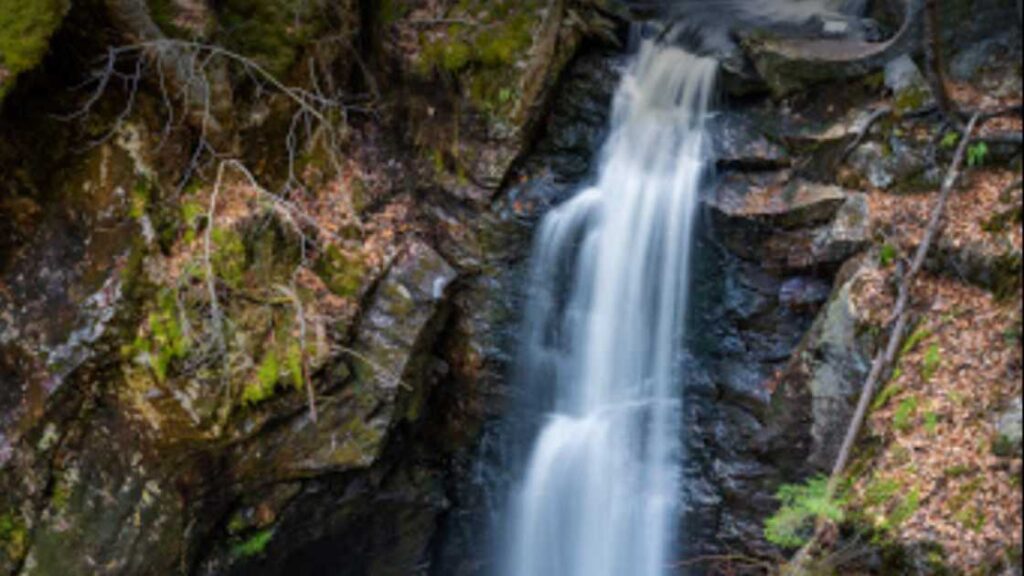 Royalston Falls is named after its location in Royalston, Massachusetts. The falls form a part of Falls Brook and also a tributary to the greater Millers River.
It is a single waterfall that drops 45-50 feet into a river basin. This basin is not swimmable and can be unsafe if you attempt.
Visitors can trail through the Tully Trail which spans 22 miles through Tully Valley to reach the Royalston Falls. The hike can be termed a little challenging as it has more inclines and rocks to navigate.
Royalston falls is famous as it is one of the falls in Massachusetts that is rich with history. The ancient granite gorge at the falls was created slowly over time by prehistoric glacial meltwater.
March Cataract Falls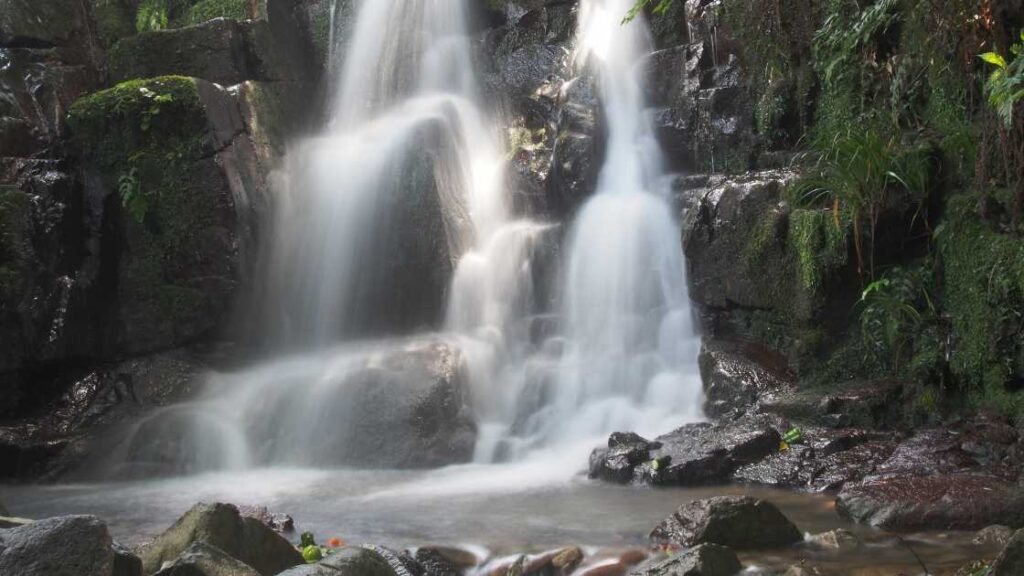 March Cataract Falls are situated near Williamstown, Berkshire county, Massachusetts.this falls is not very huge and falls only 30 feet making it one of the shortest waterfalls in the state.
The falls has a fan-like appearance as it spreads out over the rocks. The waterfall is fed by Hooper Brook.
The hikers will have to trail almost 3 miles round trip to reach the foot of the falls. The trail is moderate for not so adventurous people but is easy for seasoned hikers.
The best time to visit is between May and June. Dogs are allowed only with proper tags and leash.
Race Brook Falls
Race Brook Falls in Sheffield, Massachusetts, has an astounding 300-foot drop into a deep rocky pool below. It is one of the highest and longest waterfalls in the state.
The waterfall is situated within the Mt. Everest State reservation in Berkshire County. The waterfall cascades and horsetails creating a distinctive and beautiful scene.
The Race Brook System has five falls. The trail to Waterfall is 0.7 miles one way to the lower falls which is a moderate hike. More seasoned hikers can go up a mile to reach the upper falls.
The best time to visit the falls is between May and October.
Stevens Glen Falls
Stevens Glen Falls in Richmond, Massachusetts is a perfect waterfall for relaxing and recharging amidst nature.
This majestic waterfall cascades over several rocks to form an ethereal and tranquil pool surrounded by tall trees and lush vegetation.
The hike trail leading up to it offers an enjoyable stroll through the forest, giving hikers the opportunity to appreciate all its stunning beauty.
Visitors can visit nearby Stevens Glen Conservation Area for hiking trails and picnic spots. The sound of water cascading from sparkling waterfalls provides an additional tranquil element perfect for relaxing and rejuvenation.
Stevens Glen Falls is home to an abundance of wildlife, from birds and small mammals to exotic plants and flowers.
Kent Falls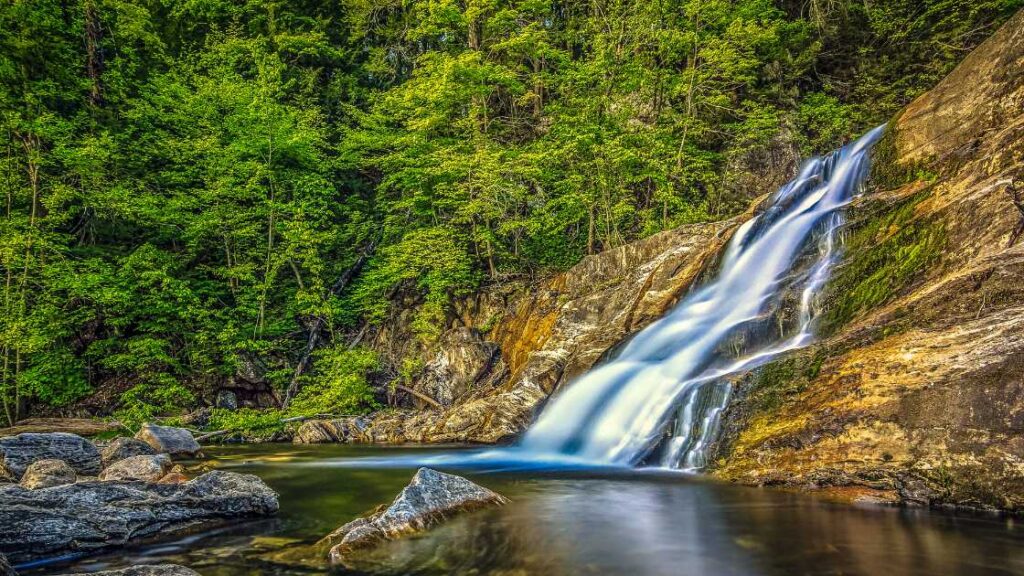 Kent Falls in Kent, Connecticut, is an astounding natural attraction. At approximately 250 feet in height and consisting of cascades and pools, it falls through majestic forests into picturesque pools surrounded by vibrant vegetation.
Hike trails to waterfalls are short and easy even for no seasoned hikers. The surrounding areas provide visitors with an opportunity to appreciate the breathtaking beauty of nature's forest environment, picnic at designated areas, swim in cool waters or stroll along covered bridges.
Salmon Falls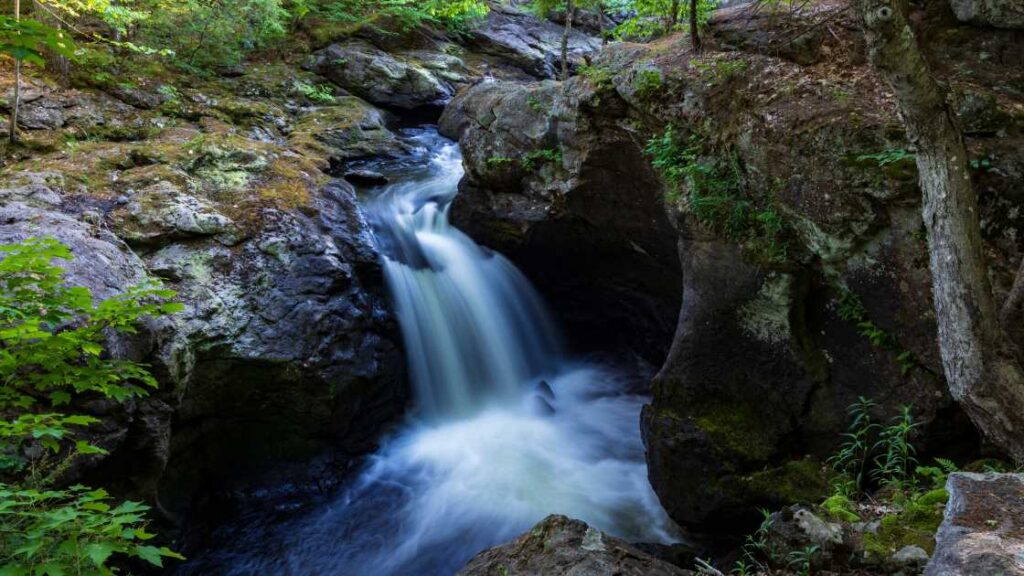 Salmon Falls of Shelburne Falls, aside from being historically significant, Shelburne Falls also features two unusual geological formations known as Glacial Potholes and Salmon Falls that offer visitors breathtaking vistas.
Many tourists include Shelburne in their Massachusetts bucket lists to see The Bridge of Flowers. This old trolley bridge covered in beautiful blooming flowers attracts tourists from near and far.
Salmon Falls and Glacial Potholes at Deerfield River are also wonderful attractions of this place.
There is a sign that refers to the Indian Fishing Treaty between Mohawks and Penobscot tribes between 1708-1758.
Goldmine Brook Falls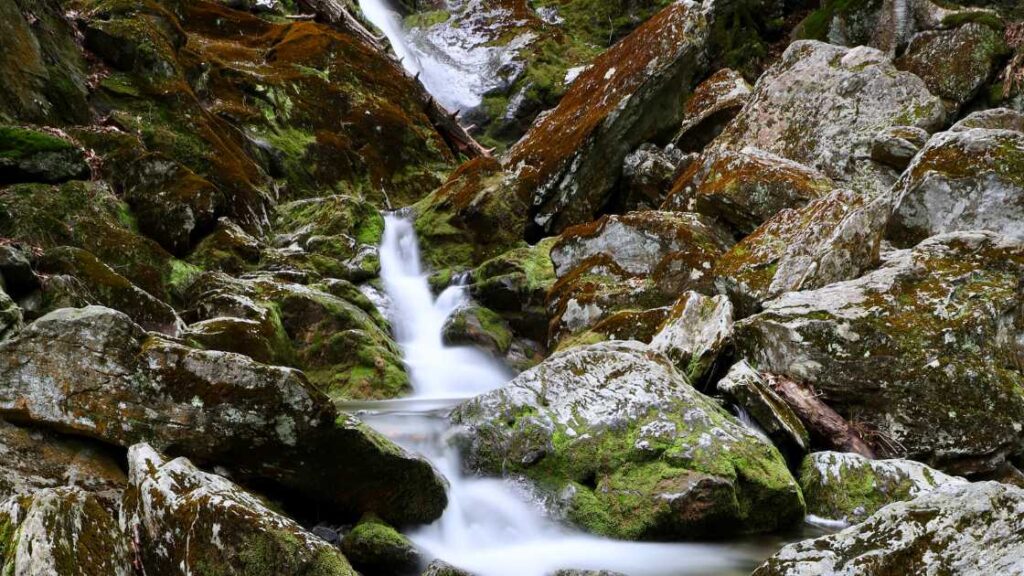 Goldmine Brook Falls in Chester, Massachusetts offers stunning waterfall scenery that's both remote and impressive, all at once.
The Goldmine Brook Falls boasts of a multiple cascade and amazing multi-tiered leading up to a 45-foot waterfall, located off Route 20.
Though you can view the falls from the road, for an up-close experience it is necessary to cross over a bridge and proceed along the falls.
Parking spaces are available across the street that are close to the woods. Take time to enjoy strolling amongst the rocks and admiring Goldmine Brook's water flowing through this hidden treasure.
Conclusion
Massachusetts is home to a number of waterfalls but the above mentioned actually are the 15 best waterfalls in Massachusetts in terms of breathtaking views, picturesque landscape and outdoor family and individual activities. 
Also Read: 15 BEST WATERFALLS IN JAMAICA