Do you love water? Or being in the water? I sure as hell do! And that is why I love to spend time at waterparks. They are a paradise for water lovers!
Water Parks are usually recognised as recreational areas for kids. If you also think that, wait until you reach this article's end!
Minnesota boasts some of the finest waterparks in the United States.
These waterparks provide a refreshing respite and thrilling adventures to thrill-seekers, and families looking for fun outings, or simply seeking relief from the summer heat.
In this article, we explore the 14 best waterparks in Minnesota, each of which offers its own blend of relaxation and aquatic adventure.
Water Park Of America In Bloomington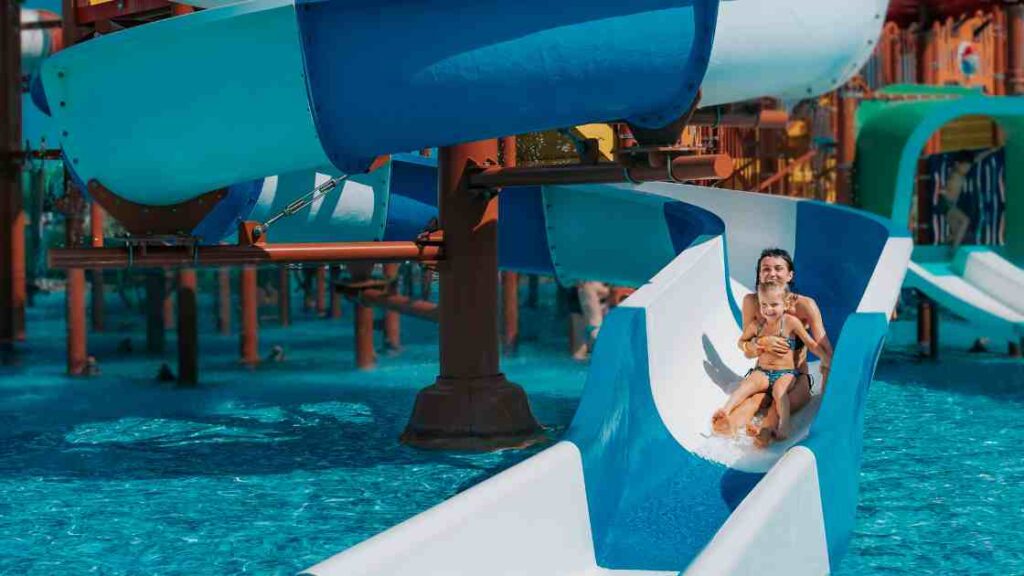 Minnesota's largest indoor waterpark, Water Park of America – Bloomington, is a part of the Mall of America complex.
No matter the weather outside, Water Park of America will guarantee an action-packed day of non-stop fun with its thrilling water slides, lazy river, wave pool, and interactive play areas.
Water Park of America also offers fun-filled attractions that cater to families and water lovers alike, from its four-story interactive water play structure "Eagle's Nest" to Lake Superior Wave Pool.
Soak City At Valleyfair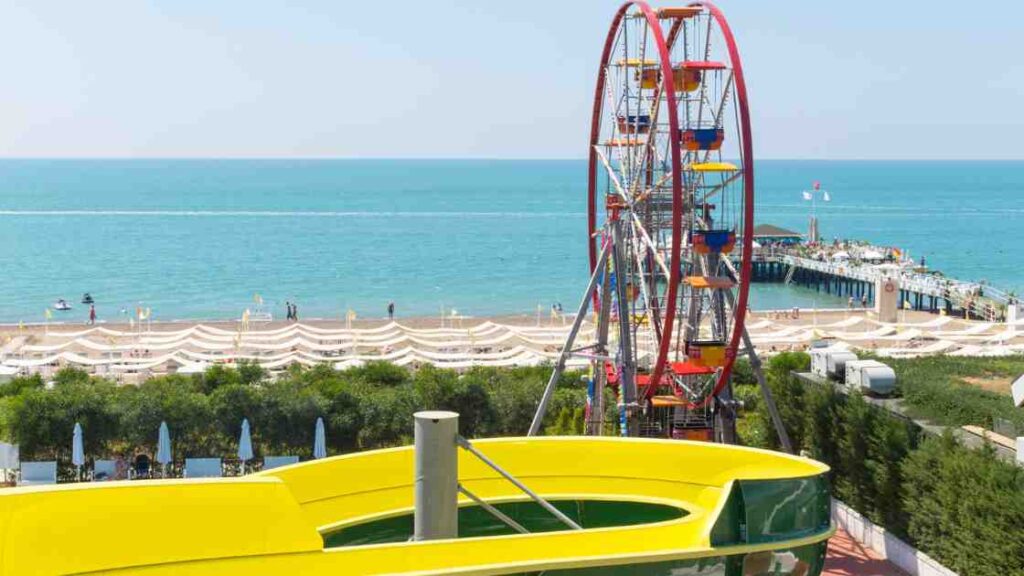 People of all ages can enjoy the captivating waterpark at Soak City at Valleyfair, which features thrilling slides, a sizable wave pool, and a tranquil lazy river.
Don't miss the thrilling 90-foot speed slide Breakers Plunge, which guarantees an adrenaline rush.
A trip to Valleyfair amusement park is further enhanced by a stop at Soak City, which offers plenty of chances to cool off while making priceless memories.
Cascade Bay Of Eagan Cascade Bay
Various water attractions are available at Cascade Bay in Eagan's Central Park, which appeals to visitors of all ages.
A leisure pool with water slides and a lazy river is part of this outdoor park.
While picnic spaces, sand volleyball courts, and concessions make Cascade Bay a nice day trip for families or parties of any size, the Cascade Falls and Torrent River slide attractions add excitement.
Bunker Beach Water Park In Coon Rapids
Bunker Hills Regional Park provides the ideal setting for Bunker Beach Water Park to be an enjoyable destination for water enthusiasts.
Boasting thrilling water slides, a wave pool, a lazy river, an interactive play structure (Sandpiper Beach), as well as volleyball courts, concessions and ample seating areas perfect for picnics and relaxation, Bunker Beach Water Park provides plenty of excitement while cooling off under the hot sun!
Wild Mountain Waterpark In Taylors Falls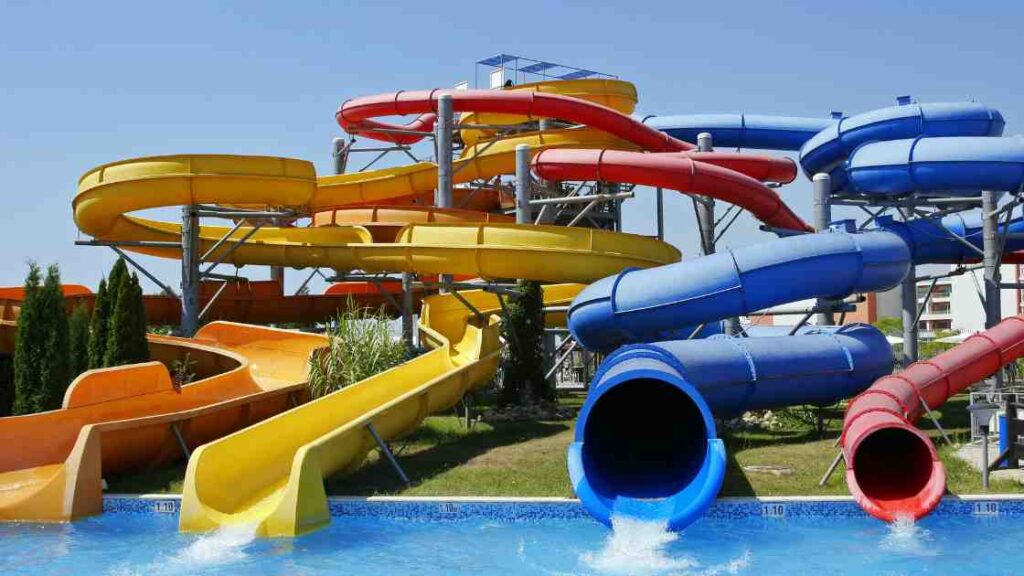 Wild Mountain Waterpark in Taylors Falls offers a thrilling fusion of watery good times and scenic beauty.
Visitors to Wild Mountain Waterpark can expect to have an action-packed day splashing through waves and making use of all its attractions.
It features thrilling water slides, a lazy river, a wave pool, an interactive play area, and a picturesque location with stunning surroundings. Both nature lovers and adrenaline junkies should not miss the Wild Mountain Waterpark.
Great Wolf Lodge Of Bloomington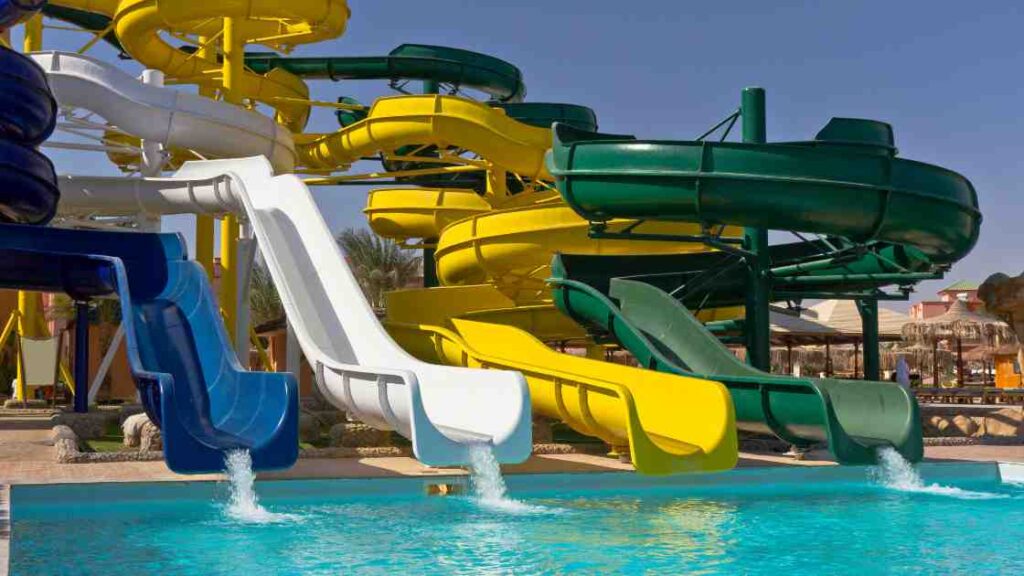 Great Wolf Lodge of Bloomington is a one-stop family holiday spot with a multi-level water fort, slides, a lazy river, a wave pool, and other thrilling attractions.
Great Wolf Lodge boasts a comfortable atmosphere, a rustic Northwoods theme, and attractions like themed restaurants and an arcade, all of which guarantee a fun family vacation.
Como Regional Park Pool Of St. Paul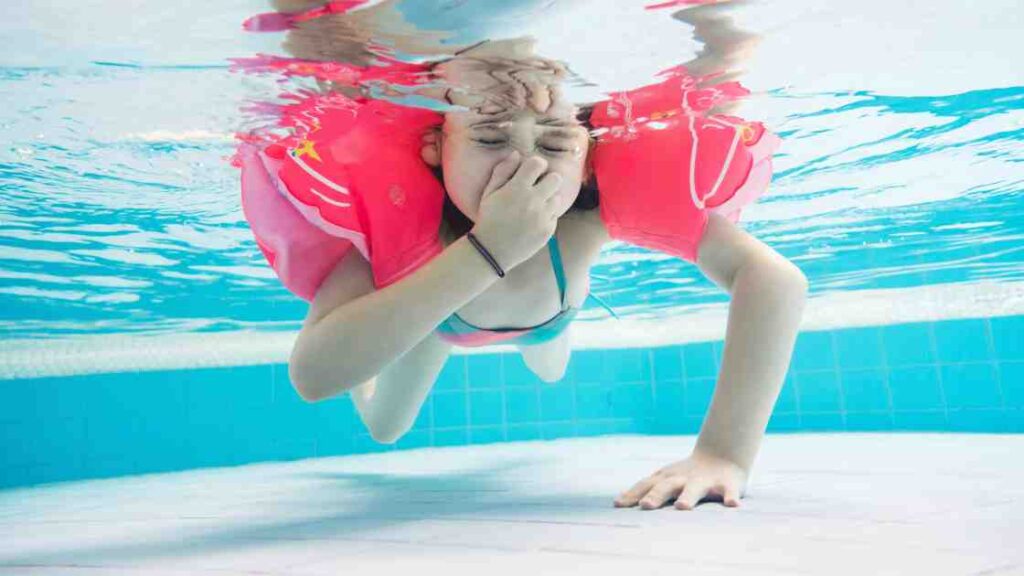 Como Regional Park Pool, located in the heart of St. Paul, provides a tranquil haven away from the bustle of the city.
Como Regional Park Pool offers an idyllic place for families to spend summer days together, with picnic areas, concessions, and nearby attractions like Como Park Zoo & Conservatory, making for an ideal summer day trip!
Como Regional Park Pool boasts two large pools, including a lap pool with lap lanes and a leisure pool featuring slides and water play equipment.
Casey's Amusement Park Of Alexandria
For guests of all ages, Casey's Amusement Park of Alexandria offers a thrilling mix of water thrills and traditional amusement park entertainment, including towering water slides, lazy rivers, and kids' play areas.
Casey's Amusement Park provides both locals and visitors to Minnesota with a warm vacation in a lush tropical setting with sand beaches and palm trees.
Buccaneer Bay In Brooklyn Park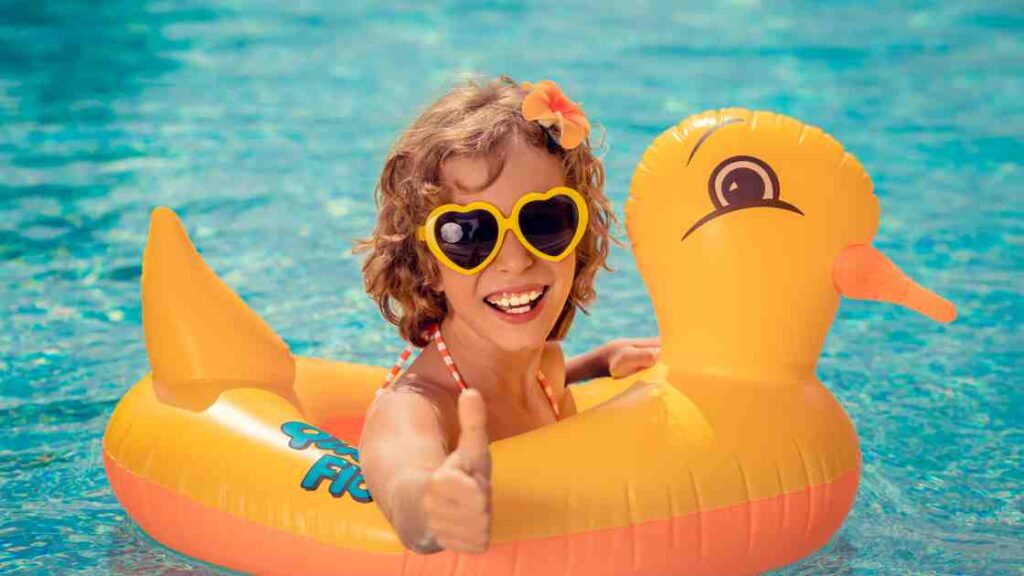 Within Elm Creek Park Reserve, Buccaneer Bay in Brooklyn Park promises visitors an action-packed getaway.
The water park contains exciting water slides, a lazy river, a Zero depth entry pool, and a play area with water features. Its sandy beach and splash pad with a pirate ship theme provide visitors with infinite entertainment.
Rapids Water Park Of Elk River
Rapids Water Park, located in Elk River, offers water sports enthusiasts a cool haven with various water attractions.
Intense water slides, lazy rivers, wave pools, interactive play areas, mini golf courses, and sand volleyball courts are just a few of the attractions available to tourists looking to cool the heat while creating enduring memories with friends and family.
Three Bears Water Park Of Brainerd
A great family location in Brainerd is the Three Bears Water Park, which is inside the Three Bear Lodge. The waterpark offers rustic charm, a lazy river, interactive play areas, and indoor water slides.
Three Bears Water Park is a great holiday destination because it has additional features, including an arcade and a restaurant.
The Depot Waterpark in Minneapolis
The Depot Waterpark in Minneapolis has water slides, a lazy river, a plunge pool, and a splash pad for little swimmers. It is an unrivalled combination of history and aquatic excitement.
With its historic Milwaukee Road Depot location, which is ideal for families and kids of all ages, guests can also find restaurants and an ice skating rink nearby.
Valleyfair Soak City In Shakopee
Visitors can enjoy a thrilling outdoor waterpark at Valleyfair Soak City in Shakopee, Minnesota, connected to Valleyfair Amusement Park.
Valleyfair Soak City ensures fun and laughter all day with its spectacular water slides, wave pool, lazy river, interactive play areas, and interactive water play zones.
Experience the park's combination of exhilarating rides and water attractions, ideal for tourists looking for thrills and water-based entertainment.
Arrowwood Resort Big Splash Indoor Waterpark In Alexandria
Arrowwood Resort Big Splash, located at Alexandria's Arrowwood Resort, is an enormous indoor waterpark.
The Arrowwood Resort Big Splash Indoor Waterpark has water slides, a lazy river, a wave pool, and a play structure for kids.
It also offers cosy lodging, on-site dining options, spa services, and golf course facilities. With so much to do at this waterpark, you will surely have a fun-filled, unforgettable day.
The Last Words
Minnesota's waterparks offer a refreshing retreat and a wealth of aquatic thrills.
From exhilarating water slides to soothing languid rivers and engaging play areas, From indoor to outdoor parks, each of these 14 best waterparks in Minnesota have their own special charm and attraction.
So put on your swimsuit, pack some sunscreen, and enter the world of Minnesota's waterparks. Get ready for a lot of joy, laughter, and priceless memories!
Also Read: 10 Best Water Parks In Washington