Florida is well known for its stunning beaches, thrilling theme parks, and vibrant nightlife, but among the palm trees and sunshine are some hidden gems that treasure hunters and shopaholics won't want to miss. These hidden gems are the flea markets.
In these flourishing markets, you can find anything from locally produced art and fresh produce to vintage clothing and antique furniture, providing a unique shopping experience. Join us as we uncover the top 15 best flea markets in Florida, where you will find exquisite aesthetic objects at fantastic discounts.
Red Barn Flea Market, Bradenton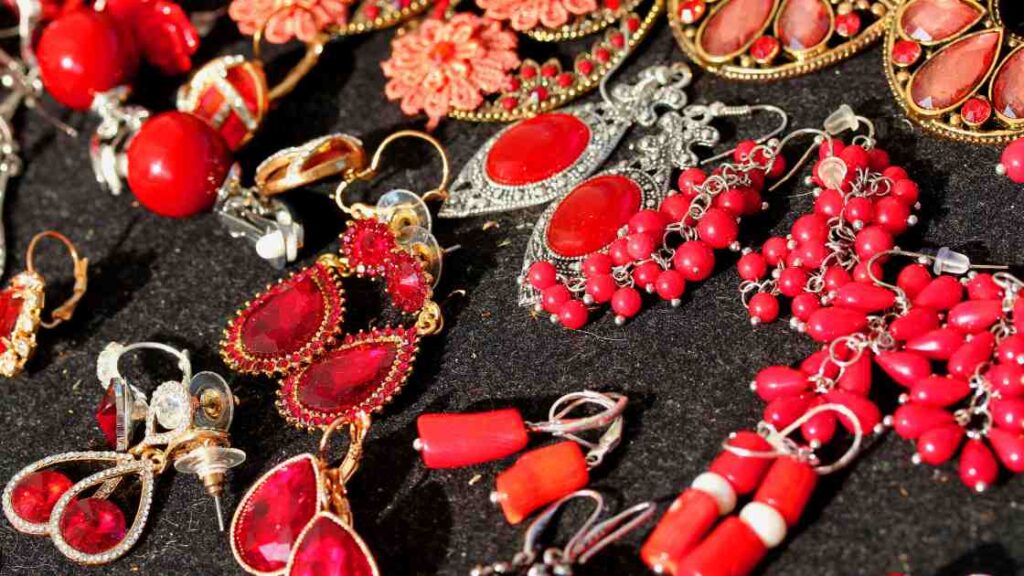 Bradenton's Red Barn Flea Market is a well-liked tourist and local attraction. This huge market offers a variety of products like clothing, jewelry, technology, and fresh food. The extensive selection of goods from more than 600 dealers can keep you occupied for hours. Enjoy the delicious local cuisine in the market's food court and any live musical performances. The flea market is open from Wednesday to Sunday.
Renninger's Twin Markets, Mount Dora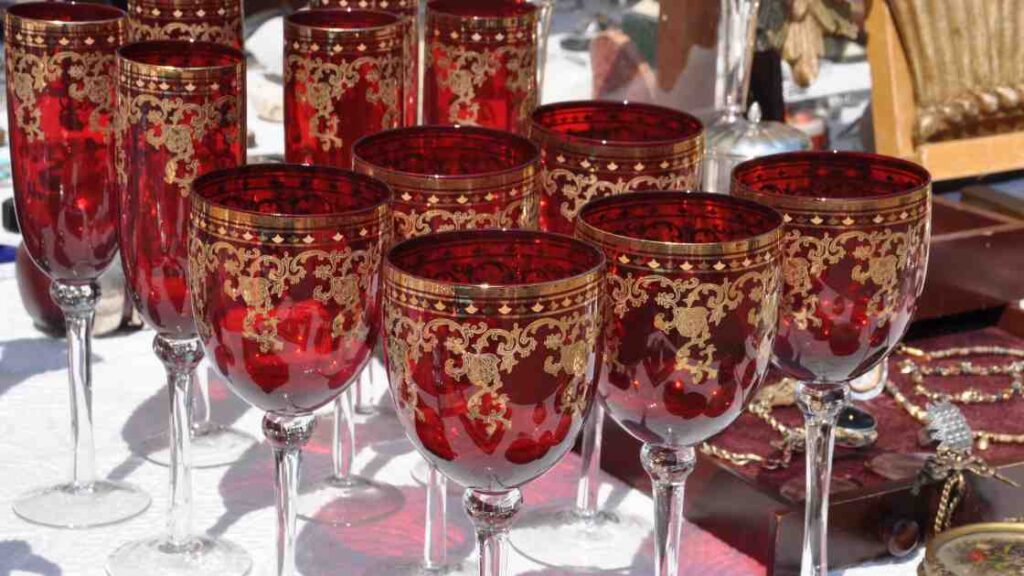 Renninger's Twin Markets in Mount Dora is a gold mine for people who appreciate antiques. The Twin Markets consist of two separate areas: the Antique Center and the Farmers and Flea Market. This market's vendors offer an extensive selection of antique furniture, vintage apparel, keepsakes, and other goods. The spooky atmosphere adds to its unique appeal and makes it intriguing to search for hidden jewels. At this flea market, you can accidentally come across extraordinary discoveries which will make your heart skip a beat.
Daytona Flea & Farmers Market, Daytona Beach
The Daytona Flea & Farmers Market, close to Daytona Beach, is a paradise for those who enjoy excellent bargains and high-quality goods. This 80-acre market has a stunning range of vendors selling anything from clothes and accessories to home goods and technology. The farmers' market's local produce section has various fruits, veggies, and handcrafted items. The market is open every Friday, Saturday, and Sunday.
Flamingo Island Flea Market, Bonita Springs
The Flamingo Island Flea Market, situated in Bonita Springs, is widely known for its lively and noisy atmosphere. The market is open on the last three days of the week, i.e., Friday, Saturday, and Sunday. This market has so many unique products, like handcrafted crafts, jewelry, fresh seafood, and rare plants. Thanks to the more than 600 dealers, there is always something new to explore. The market's numerous food stands provide a mouthwatering selection of international cuisines and a much-needed break from the shopping.
Wagon Wheel Flea Market, Pinellas Park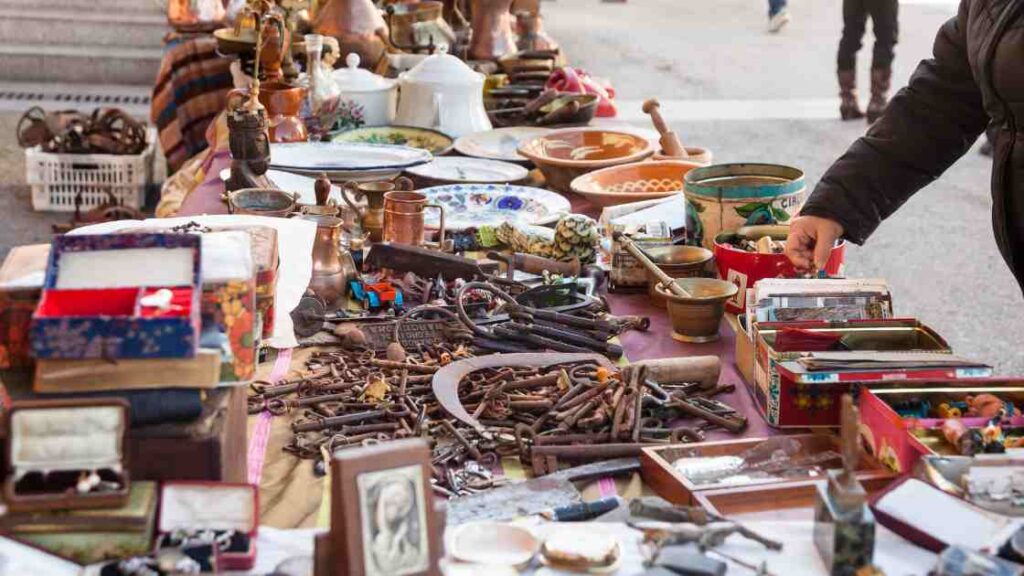 Wagon Wheel Flea Market in Pinellas Park is one of Florida's largest flea markets. With around 2,000 sellers, this market provides a terrific shopping experience. Several choices range from clothing and accessories to furniture and relics. Take advantage of the opportunity to indulge in tasty treats in the market's food court.
Webster Westside Flea Market, Webster
The Webster Westside Flea Market in Webster offers a wonderful rural location where you can shop for hidden gems. At this event, more than 300 exhibitors present a variety of products. You're very likely to find something that catches your eye. You can shop for antiques, fresh fruit, and even vintage clothing. Webster Westside Flea Market is also home to Florida's largest monthly motorcycle swap meet, which occurs on the first Saturday and Sunday of every month. The market's outdoor area is worth exploring because unique handmade items and plants exist.
Fleamasters Flea Market, Fort Myers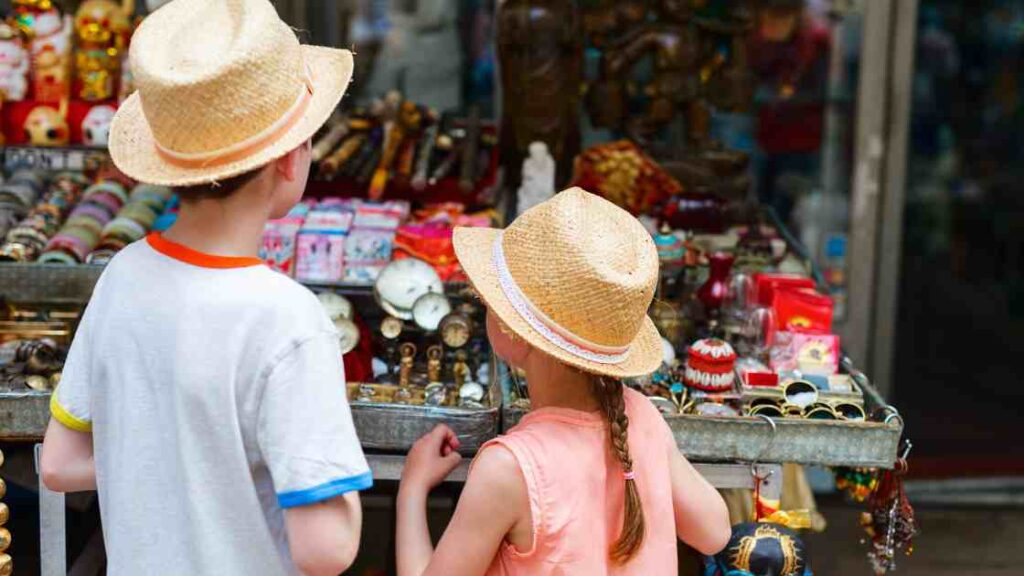 The Fleamasters Flea Market in Fort Myers boasts a staggering 900,000 square feet of space, making it a shopper's paradise. This large market offers a fantastic shopping experience and has over 900 sellers. Everything is available here, including household goods, technology, clothing, and accessories. To make the most of your visit, savor some delectable appetizers at the market's food court, and attend live performances. It is open the last three days of the week; Friday, Saturday, and Sunday.
Mount Dora Marketplace, Mount Dora
Mount Dora Marketplace, a lovely setting in Mount Dora, successfully mixes a flea market with a food hall concept. Various vendors selling handcrafted goods, clothing, and other items may be found at this stylish market. Between shopping trips, the food hall area is the perfect place to recharge with various delectable foods. Mount Dora Marketplace is a must-go because of its lively ambiance and unique offerings.
Waldo Farmers and Flea Market, Waldo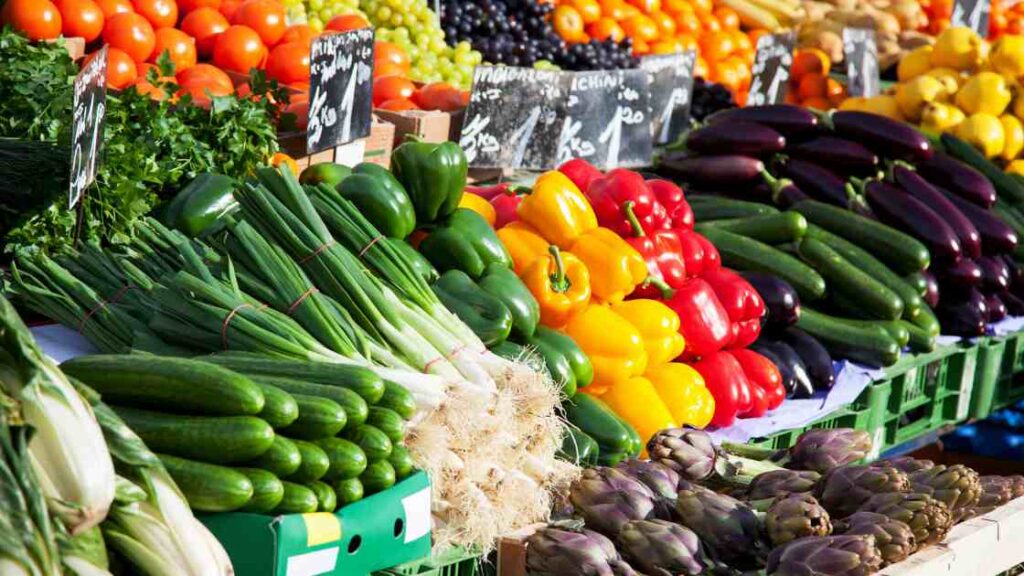 It is known as the "Old Fashioned Flea Market." Anyone seeking a true flavor of local cuisine must visit the Waldo Farmers and Flea Market in Waldo. At this market, conventional flea market vendors coexist with nearby farmers selling fresh goods. Browse the stalls to discover locally sourced goods, artisan items, vintage apparel, antique furniture, and more. Shop for bargains and support local businesses while soothing the warm neighborhood vibe.
International Market World, Auburndale
International Market World in Auburndale is a fantastic mix of farmers and flea markets. Hundreds of sellers are selling a huge variety of things at this massive 120-acre market. There are numerous choices, from distinctive jewelry and crafts to in-season fruits and veggies. Take in a live concert or a wonderful dinner at one of the numerous restaurants while you're taking a break from shopping. International Market World is open from Friday to Sunday, from 8 am to 4 pm, and admission is free.
Flea Market Tallahassee, Tallahassee
The Flea Market in Tallahassee is lively and busy. This market has vendors offering everything from vintage items and antiques to clothing and accessories. The market is open every Saturday and Sunday. Due to its lively atmosphere, live music, and delicious food options, Flea Market Tallahassee can provide everyone with an amazing shopping experience.
Redland Market Village, Homestead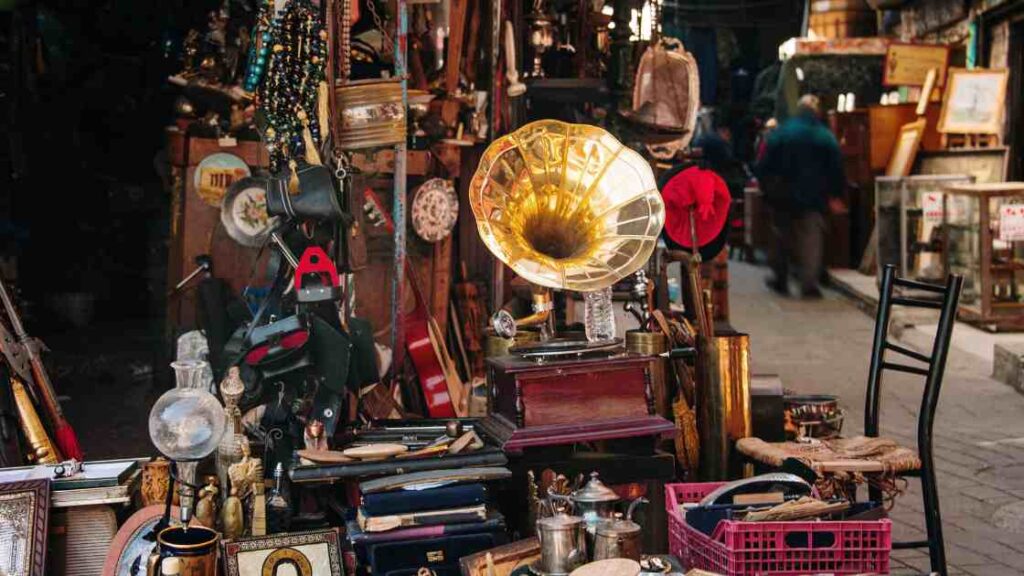 Redland Market Village is a popular hangout for locals and tourists. It features a food court, a farmers market, a flea market, a petting zoo, and a horticultural center. The market offers fresh food, antiques, clothing, jewelry, and other items. They can converse with amiable animals, including ponies, goats, lambs, and rabbits. The food court offers dishes from several nations.
Melbourne Shopping Center and Flea Market, Melbourne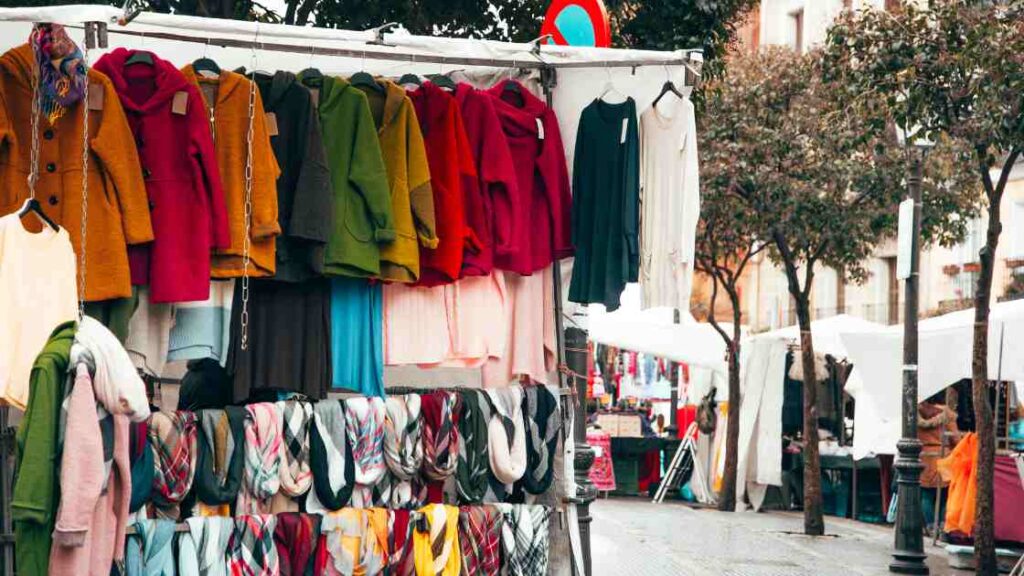 The Melbourne Shopping Center and Flea Market is a local favorite in the heart of Melbourne. This market has a huge selection of clothing, accessories, toys, and household goods. The market is open daily, and its advantageous location and relaxed ambiance make it a convenient and enjoyable place to shop.
Sarasota Farmers Market, Sarasota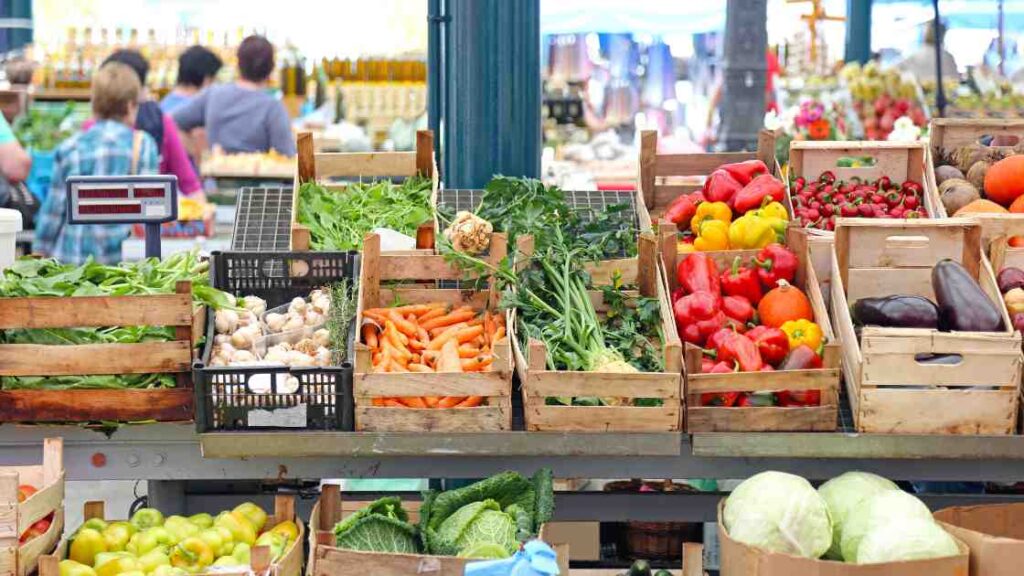 Despite having a wonderful flea market vibe, the Sarasota Farmers Market is essentially a farmer's market. It was established in 1979. Local farmers selling fresh produce may be found at this market in downtown Sarasota, along with vendors selling handcrafted goods, including jewelry, apparel, and crafts. Take in the lively atmosphere while taking in delicious food from the many booths and great entertainment.
Flea Market USA, Miami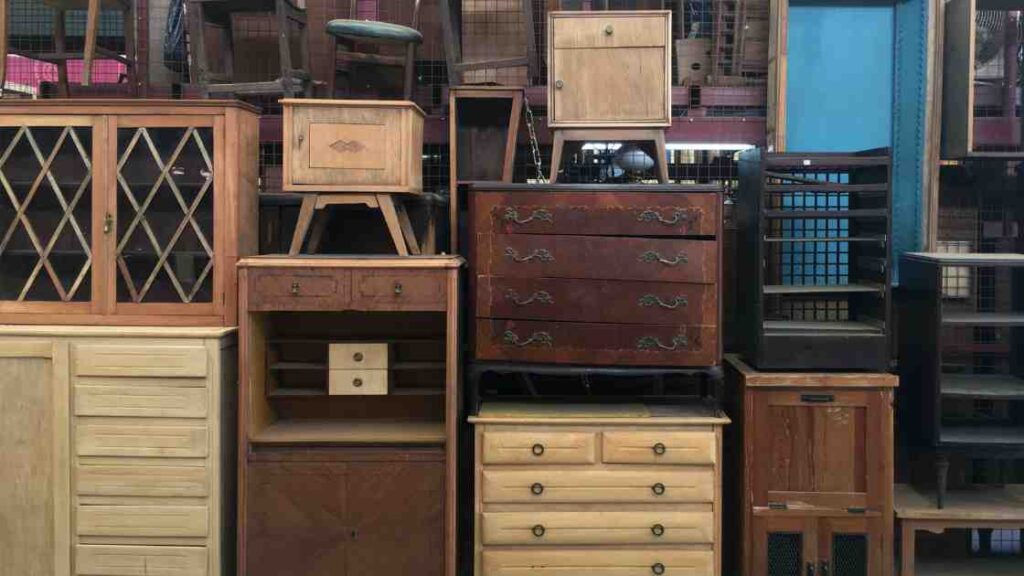 Lastly, Miami's bustling and diverse Flea Market USA attracts shoppers from all walks of life. This market provides various products, including apparel, technology, accessories, and more. The food court offers delicious world cuisines, while the market has various goods. The market is open every day.
The Last Words
The Florida flea markets offer a wonderful blend of regional flavor, shopping, and entertainment. From the huge Red Barn Flea Market in Bradenton to the bustling Flea Market USA in Miami, each market offers a unique experience and the chance to find hidden gems. These 15 best flea markets in Florida will satisfy your want and your need to shop. 
Also Read: 13 Oldest Libraries In The World