Are you visiting Waukegan for the holidays and pondering what to do in this bustling Chicago industrial area?
Waukegan has a rich history and is undoubtedly more than just an industrial hub. Moreover, it's the only place where Abraham Lincoln failed to finish his speech.
You merely need to dig deep into Waukegan's offerings to find some of the most thrilling activities here. Ray Bradbury, a well-known author, and novelist, was born in this town.
You might as well go to his museum and experience his stories firsthand. If you enjoy nature, you have plenty of opportunities to build your bonds with your green partner. Waukegan offers activities for all ages and interests.
Here are 13 fascinating and best things to do in Waukegan to make the most of your vacation:
Lyons Woods Forest Preserve
If you want to take in the silence and spend some time in nature, Lyon Woods is the ideal location.
It's a wonderful place to observe butterflies and discover new birds. It's open from 6:30 a.m. to 7:00 p.m. every day of the year. The atmosphere is cool and shaded because of the tall trees.
In the morning, you can see people jogging or walking their dogs on leashes. This, in my opinion, is the perfect setting to cleanse your mind and experience inner peace while outside, enjoying the fresh air.
Genesee Theatre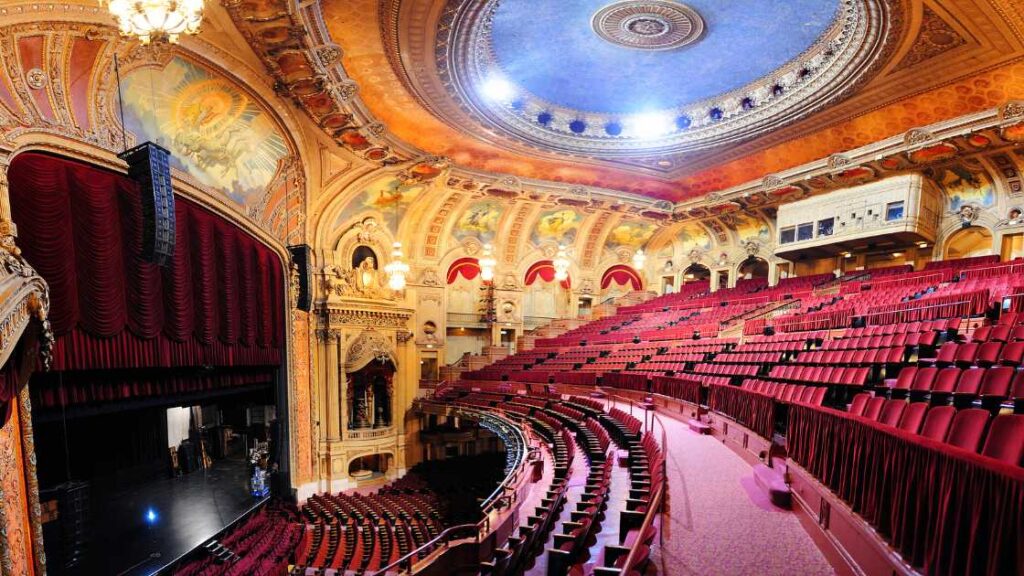 The Genesee Theatre is a large and elegant entertainment venue that seats 2,400 people.
With a history spanning more than nine decades, it is Waukegan's oldest theatre.
It embodies the elegance of the early twentieth century as well as high-quality entertainment.
You and your loved ones should undoubtedly see live performances of plays and musicals at Genesee Theatre at least once in your lifetime.
Waukegan Municipal Beach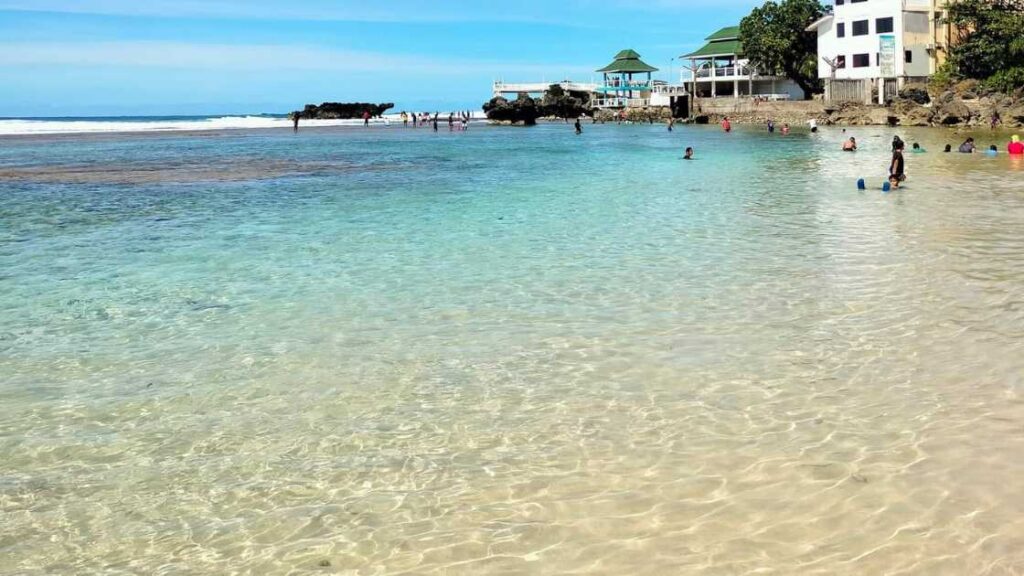 The Waukegan Municipal Beach is another excellent place for spending a relaxing Sunday.
You can go boat racing, swimming, sunbathing, or engage in sports like sand volleyball, soccer, and kitesurfing. Additionally, it's a fantastic venue for live music on Tuesday nights.
It's worthwhile spending a couple of hours walking barefoot on the warm sand of the beach with clean water and zero trash.
ZumBier Brewery
We have a space for you and your pals to hang out if it's a nice day and you're bored at home.
It's the first brewery in Waukegan since 1916! It has got a staff that knows and appreciates beer.
It would be a great idea to hang out here with your pals in the evening. If you are a zythophile, they have a wide selection, leaving you in a quandary when it comes to finding a tasty beer.
Bowen Park
This is the finest spot to keep your kids occupied if you're a parent who needs a break.
It's a leisure area with a ravine and an old-growth forest. There is a playground for kids, as well as plenty of natural beauty.
The best time to experience it is in the morning, when you may take a stroll and enjoy the scenery.
Even though people enjoy visiting parks when they are lush and green, this location is even more stunning in the winter when it is covered with snow.
Waukegan Harbour Light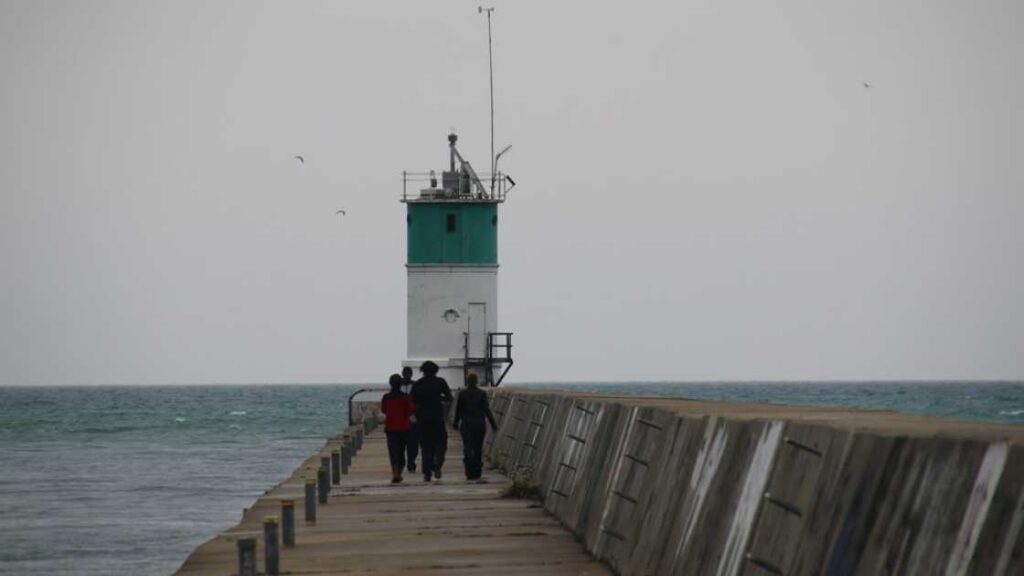 Waukegan Harbour Light is not a famous place, but I think you should give it a try. It gives you the most peaceful and beautiful view of the lake from the pier.
Additionally, the pier offers spectacular views of Chicago's city. I would not advocate taking your children there because there are no rails to safeguard them from falling.
However, it's a wonderfully romantic setting to spend some time with your significant other while watching the sunset. Watching the wide ocean stretches with your loved one is quite captivating.
The People's Choice Family Fun Centre
It's a fun place to be in. It has friendly staff and cleans indoors. You may enjoy the arcade and mini golf here.
Even though it may get quite crowded on the weekends, if you have a day off, this is the perfect place to go.
It's an inexpensive way of taking your kids out for fun or celebrating your kid's birthday. This place also offers great food, so it's the rides and food both at reasonable prices.
Six Flags Great America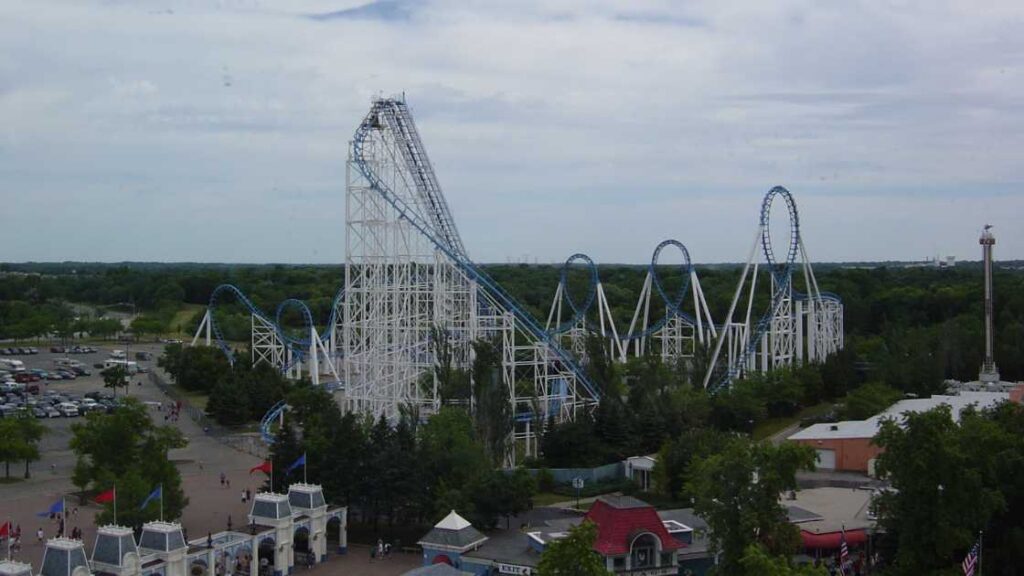 This is the largest and most popular theme park, located only 5.7 miles from Waukegan. Numerous rides and attractions are available for you to enjoy over the holidays.
You can go there throughout the weekdays, excluding Fridays, if you wish to avoid the crowds.
Additionally, it has unique events nearly every week. There is always something fresh and fun to do in this park.
This would be the perfect family getaway to make lots of fun memories together.
Waukegan History Museum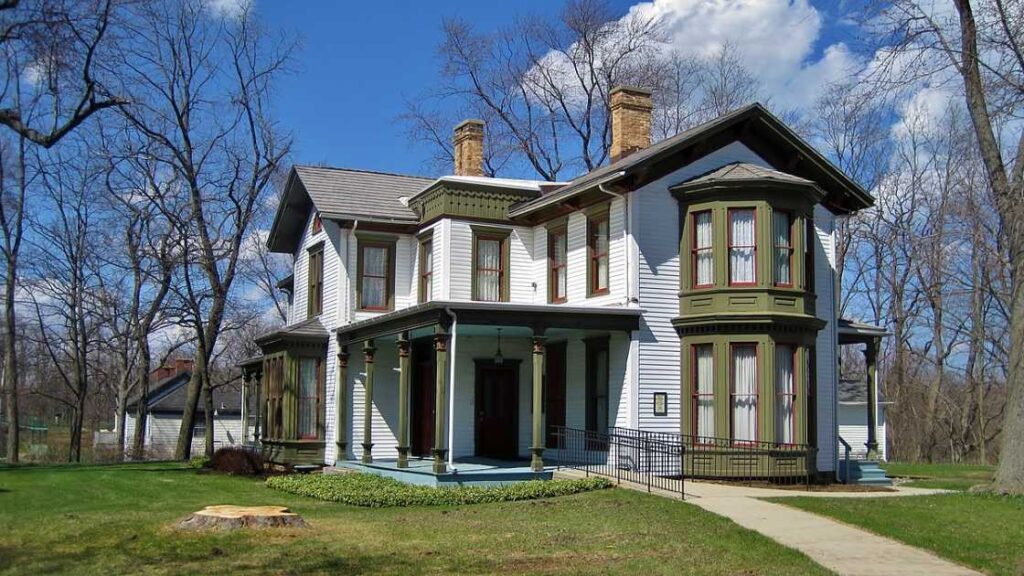 This museum is one of the oldest surviving structures of Lake County. The Haines House, constructed in 1843, has been restored to represent the late-nineteenth-century décor of John C.
Haines, a former mayor of Chicago. If you are a person who loves history or historical artifacts, this place is a must-visit. The bed that Abraham Lincoln slept on while visiting the city is also present here.
Illinois Beach State Park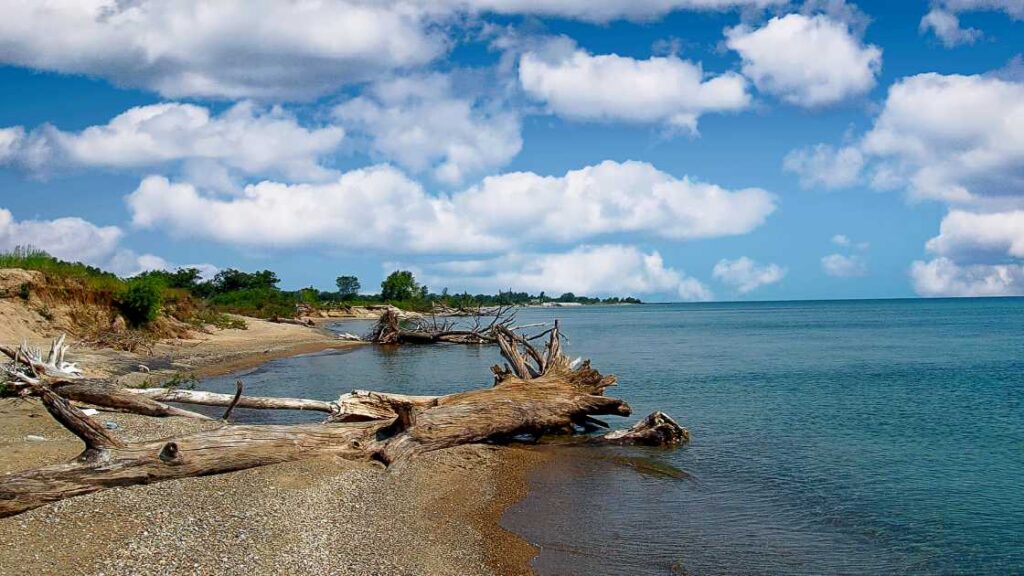 It is a beach in a nature preserve with a variety of species and tidy, roomy campsites.
In essence, it's yet another fantastic location to connect with nature. You can take a relaxing beach walk or take pleasure in swimming.
It is a sizable state park with 4,160 acres of land and is generally less crowded. If you want a vacation from the monotonous routine of your daily life, this is definitely a place to go.
Robert McClory Bike Path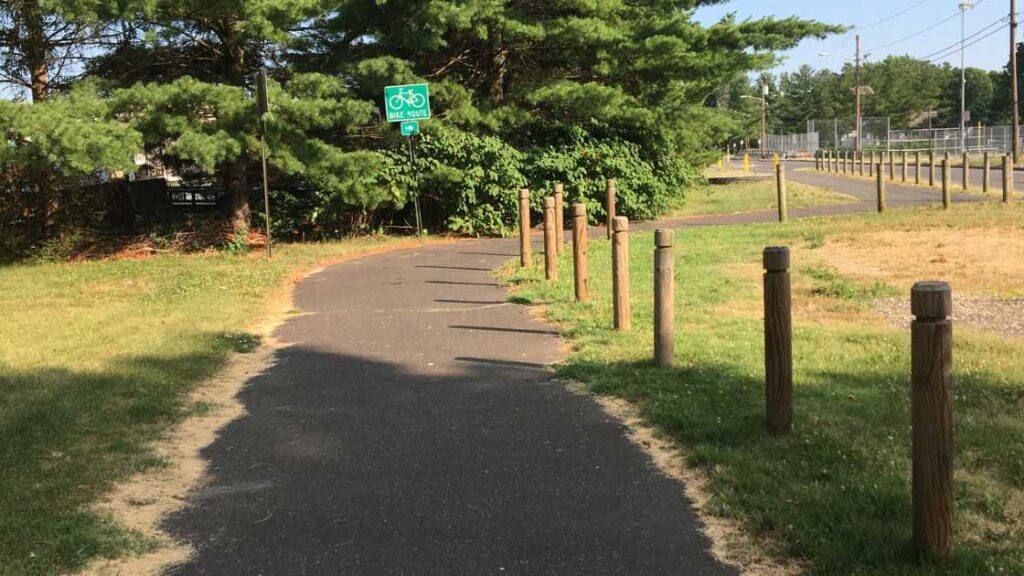 This location is a paradise for those who adore the outdoors and bicycle riding. With lush woods nearby, the bike path extends for 25.4 miles.
Early in the morning and just before dusk is the ideal times to visit.
You can go for a walk if you don't particularly like riding bikes. In either case, it helps to clear your thoughts and is good for exercise.
Ray Bradbury Experience Museum
Ray Bradbury is a well-known American author who has contributed to a wide range of genres, including horror, mystery, science fiction, and much more.
Fahrenheit 451, The Martian Chronicles, or Dandelion Wine are a few of his books that you can read. He was born in Waukegan, and this museum has beautifully displayed every piece of his work here.
This museum allows you to immerse yourself in his stories and become a part of the fantasy. Both kids and adults will enjoy the entertaining and informative atmosphere there.
National Museum of the American Sailor
The history of the United States Navy, particularly the sailors, is gathered, preserved, and explained at this museum.
This museum hosts military customs and activities that promote naval legacy to the larger community and is a part of the Navy recruits' heritage training program.
Your sense of patriotism will be shouting out within you to come here. The exhibits are informative and well-organized. In addition, the museum is situated right next to a military base.
Final Words
The joy doesn't end here. You might also go fishing or take a walk around Waukegan's scenic streets, among many other things.
There is no limit when it comes to enjoying your life to the fullest and exploring the world. When you travel, you create a lot of memories; these are the ones you will cherish forever.
Also read: 10 Hindu Temples Near Chicago That Every Indian Must Visit