Aurora is the second-largest city in Illinois, and it is mostly known for its gorgeous surroundings. When you are in Aurora, entertainment is something that you should never be worried about because this city has some really awesome stuff to have fun with.
Despite being a big city, Aurora offers a village-like atmosphere just a few miles away from the city center. You won't have to travel far to find beautiful farms or hiking trails.
If you decide to stay back in town, there are some green spaces, parks and water parks where you can go and roam around.
There are also some great museums and galleries you can consider paying a visit to. Aurora also offers you a thriving nightlife, and you can enjoy the food and the live music scene after the sun goes down.
We understand that it can be a little overwhelming when it comes to narrowing down the to-do list while traveling. This is why we have compiled a list of some amazing and best things to do in Aurora IL.
Abbey Farms
If you are interested in rural Illinois, Abbey Farms should be on your visiting list for sure. This farm entertains no modern touches and offers you a variety of seasonal produce, which means each season will have something unique waiting for you. The best part about this farm is that you can buy fresh farm produce to take home with you. Whatever they serve you here it comes straight from the farm.
Sci-Tech Hands-On Museum
The Sci-Tech Hands-on Museum is a one-stop destination for everything related to science, technology, engineering and mathematics. Visiting this museum has to be one of the most fun things to do in Illinois, especially for those with an interest in similar subjects. The exhibits are interactive, and there are over 100 activities that you can choose from. If you are someone who likes experiments, this museum has to be on your list.
Phillips Park Zoo
If you love watching unique species of animals, Phillips Park Zoo is the place for you to visit Aurora. The best part about the zoo is that there are no entry charges, and you get to witness a huge variety of animals in one place. You will also get to witness a vast variety of bird species, and there is a dedicated section for the reptiles. Phillips Park Zoo is one of the many interesting places to visit in Aurora.
Splash Country Water Park
We all love going to water parks simply because there is always something for everyone to have fun with. Splash Country Water Park offers some of the best things to do in Aurora, Illinois, with its dedicated areas for certain activities. There is a deluxe tube slide ride, a lazy river and some zero-depth pools on offer. You can also bring your family to this amazing park since they also provide toddler pools and some dry-land activities.
Red Oak Nature Center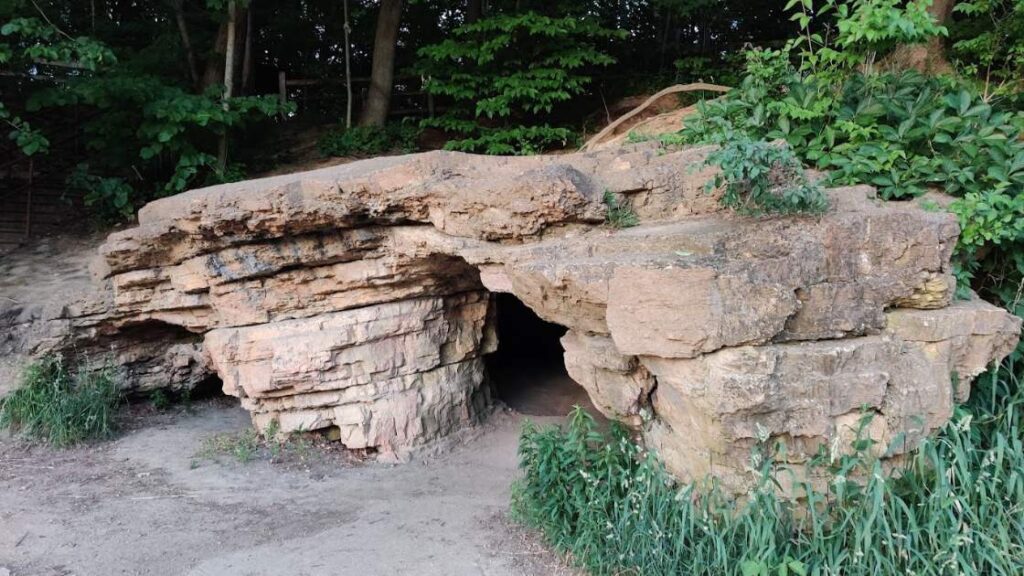 If you are keen to explore the Illinois countryside, Red Oak Nature Center has to be your destination. It is situated somewhere along the east bank of the gorgeous Fox River, which makes it even more beautiful. All you will witness here is some amazing local wildlife and foliage. The hiking trails are worth giving some thought to, and there is also an actual nature center that also provides educational exhibits.
Mastodon Lake and Trail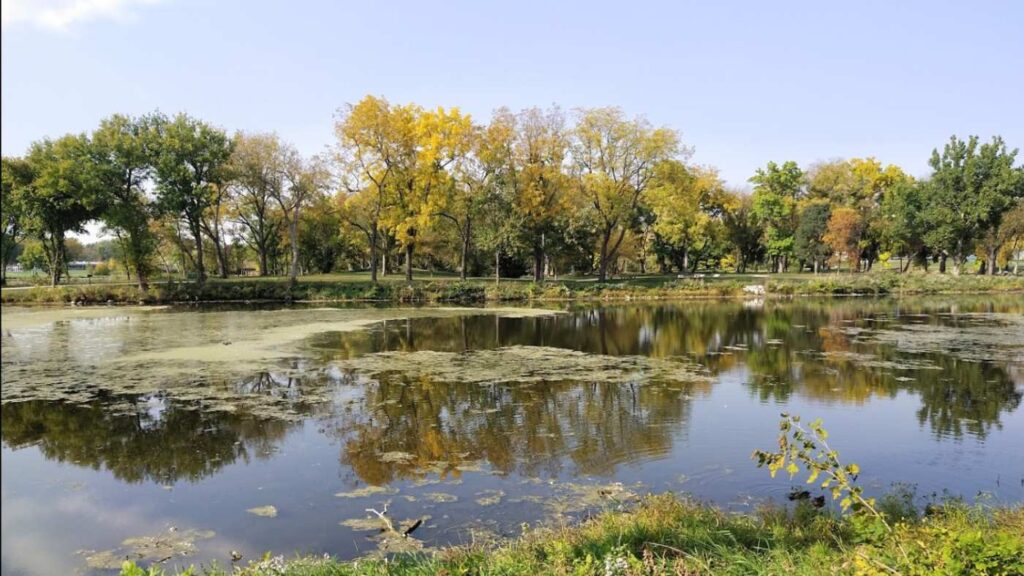 Visiting Mastodon Lake and Trail has to be one of the best things to do in Illinois, especially when you want to enjoy nature. With the stunning suburban landscape of the Chicago land area, this place has so much to offer nature enthusiasts. It makes a perfect escape for hikers and runners as well since there are so many beautiful trails to follow. There are also playgrounds, sandpits, volleyball courts, and basketball courts to play on.
Aurora Regional Fire Museum
If you are looking for some mind-boggling things to do in Illinois, consider paying a visit to this museum. The museum educates people about the fire service and fire safety, which is inspiring and fun at the same time. You will get to indulge in so many fire safety-related activities like driving simulators, trying out sirens and fire engine horns, etc. The experience is a little different from the usual ones, but it is worth giving it a shot.
Oakhurst Forest Preserve
The Oakhurst Forest Preserve is perfect for those wanting to spend time outdoors. Visiting this place is one of the best things to do in Aurora, Illinois. With vast, unspoiled landscapes, this place feels nothing less than a paradise. You will also find a huge lake along with some areas of lush marshlands. The view around here is spectacular, and you will find multiple viewing platforms to enjoy the scenery.
Fox Valley Mall
If you want to shop in Aurora, go to Fox Valley Mall. Along with over 100 different stores, you will also find some entertainment options here. From Sephora and H&M to Macy's and JCPenney, this mall has it all. There is also a food court here where you will find a wide range of international cuisines. This place certainly gives you an amazing shopping experience.
Phillips Park
Everyone likes to visit parks, so if you feel like going to a park while you are in Aurora, Illinois, Phillips Park has to be your answer. Visiting this park is one of the best things to do in Aurora, Illinois, as it provides a breathtaking signature feature called the Sunken Garden along with the Mastodon Gallery. There is also a fishing lake and walking paths.
Banana Split
If you have a sweet tooth and you are in Aurora, do visit this place. Banana Split is located across from Garfield Park, and it is a seasonal soft-serve ice cream shop. It is open from February to October, and trying its ice cream will surely be one of the most interesting things to do in Aurora, Illinois. They have a variety of flavors to complement your food palette, and you will remember this unique experience for a long time.
Blackberry Farm
Blackberry Farm spreads over around 50 acres of land and makes a perfect destination for a family day out. This place will teach you a bunch of interesting things about the local environment of Aurora, and you will also get to visit a working farm. There is a petting zoo, which is perfect for children, and they also provide amusement rides around the facility to make the experience more fun.
Artistic Play Land
Artistic Play Land is a special space created for children to have fun. It is an indoor facility that provides advanced play areas for bouncing, climbing, jumping and running. If you are traveling to Aurora with your children and want a play center for them, try Airtastic Play Land. It can be hard to find child-friendly areas while traveling, but Aurora has it sorted for you, and your kids will have something interesting to do here.
Vaughan Aquatic Center and Indoor Park
If you want to have fun with some water activities while in Aurora, we suggest you try this water park. This is one of the most fun things to do in Aurora, Illinois, and you will make the most of your time here. There is a large eight-lane pool along with a therapy pool that makes this park special. You can simply come here and soothe your muscles. There are also some water playgrounds for more fun.
Swimming Stones
Swimming stones apparently offer no swimming facilities; they are rather a water sculpture feature. The feature is a series of fountains that represent art and science. It is a very interesting thing to watch and experience, and you must not miss it if you are in Aurora. There are four obelisks made of granite that capture the hydrostatic force of water in motion. Seeing this place might be one of the most interesting things to do in Aurora, Illinois.
The Bottom Line
The city of Aurora in Illinois gives you a chance to explore the beautiful farmlands and hiking and biking trails. Aurora is also known as the "City of Lights" since it was one of the first major cities to use electric lights to illuminate its streets. Although it's a city, it provides you with a countryside atmosphere. There are so many museums to visit and parks to explore. The list of things to do in Aurora, Illinois, can be very long, which means you might have to prepare your own list before you visit this beautiful city.
Also read: 15 Best Things To Do In Cottonwood AZ