Manali is situated in the center of the majestic Himalayas. Manali is an example of the peace and beauty of the natural world. The place is known for its snow-capped peaks along with the lush valleys and captivating history, this picturesque mountain town is the perfect location for couples who want for a moment to have a romantic time. This article will review 15 best places to visit in Kullu Manali tour packages for couples that are guaranteed to create an impression on both you and your loved one.
Rohtang Pass: A Snowy Paradise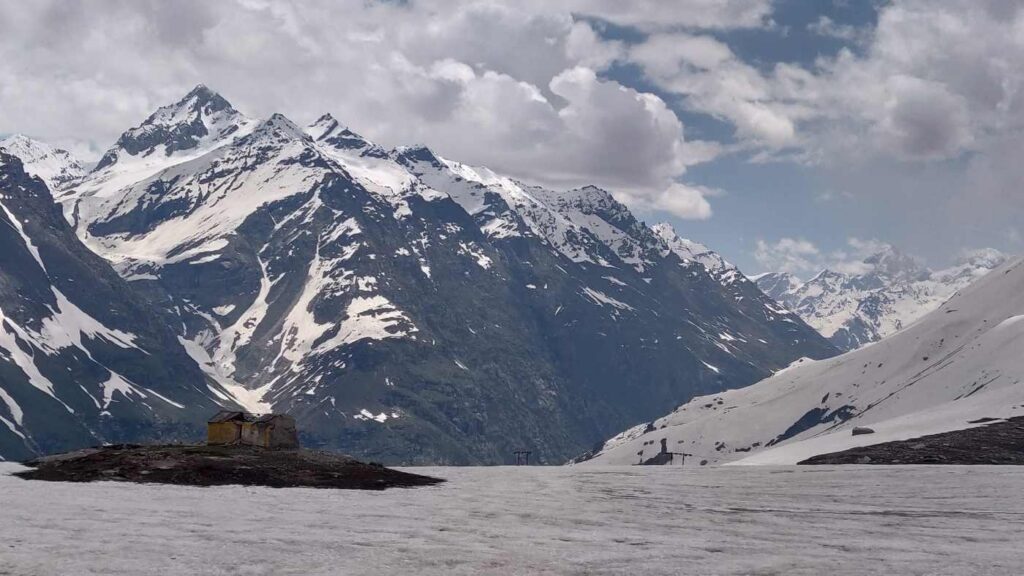 With an altitude of 3,978m, Rohtang Pass is a stunning snow-covered beauty that offers stunning panoramic views of the surrounding mountains. The name "Rohtang" translates to "pile of corpses," an ancient reference to the hazardous traveling that travelers used to face.
Couples will find it a paradise of romance in breathtaking white landscapes. Mountain passes is not only a beautiful place to visit, but it's additionally a fantastic place for snow sports, such as skiing or snowboarding. It is the ideal place in which you can have unforgettable and thrilling adventures set against the spectacular scene which is the Himalayas.
Solang Valley: Adventure and Romance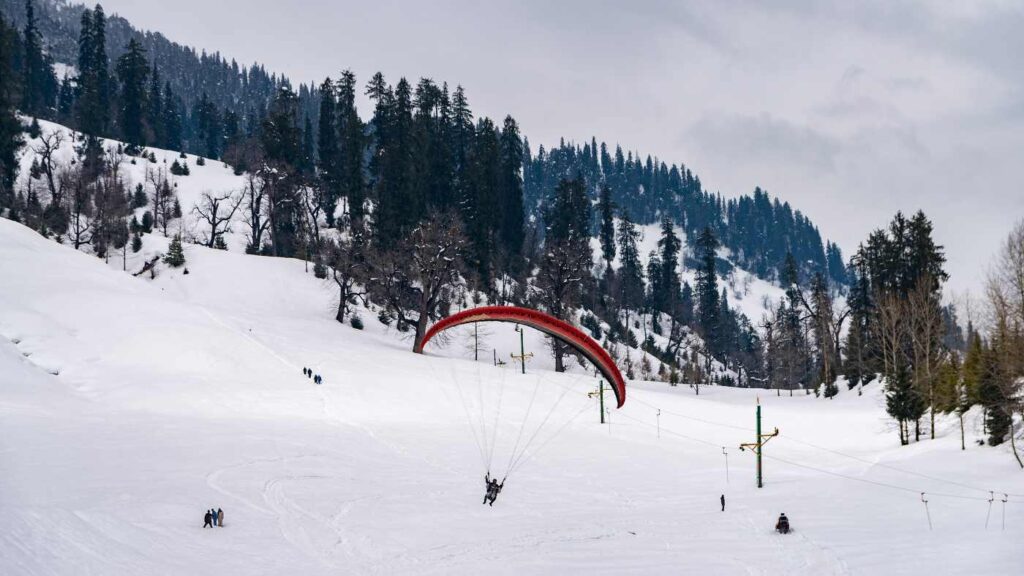 Solang Valley, situated 14 kilometers away from Manali, is often referred to as the"adventure capital" in the area. The valley is situated in between Solang Village and Beas Kund, this valley is not just a paradise for those who love adventure, but it is also an idyllic getaway for couples who want to experience a combination of romance and excitement.
Solang valley is located surrounded by the snow-capped mountains, which provide stunning scenery for sports such as paragliding and zorbing as well as horse riding. Couples can enjoy the Solang Valley experience. Solang Valley provides an adrenaline-pumping and intimate trip, in which the excitement of adventure blends perfectly with the beauty of the natural world.
Hadimba Devi Temple: A Spiritual Interlude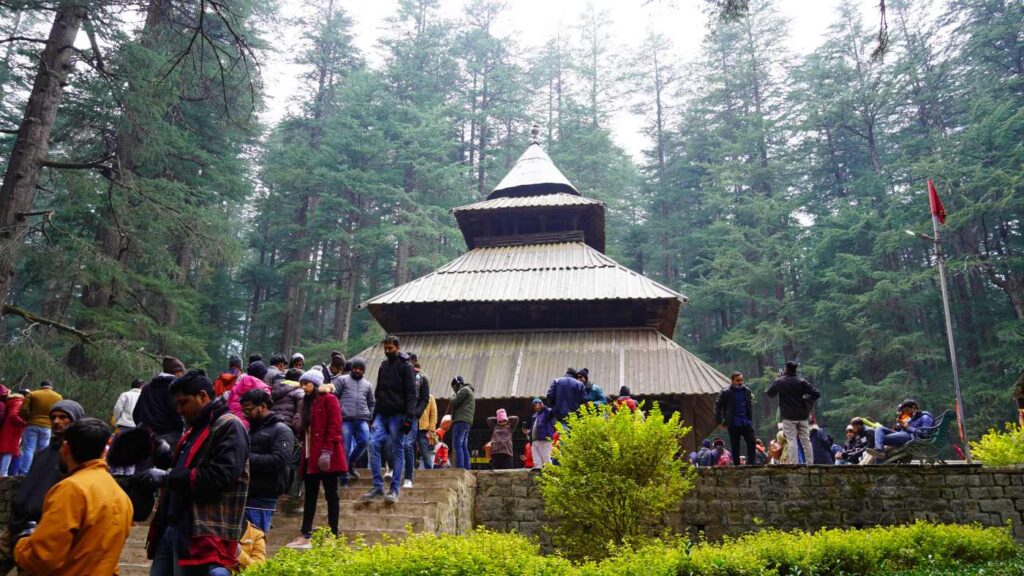 In the deodar forest The Hadimba Devi Temple is a testimony to spirituality as well as architecture that is stunning. It is dedicated to Hadimba Devi, the character in the Indian epic Mahabharata. The temple's distinctive pagoda style architecture as well as intricately designed wooden doors create an atmosphere that is captivating.
This sacred location offers something more than just an opportunity to meditate and provides a tranquil and contemplative space. It is surrounded by massive cedar trees, this temple is an ideal place where nature and love are entwined, which allows couples to be connected at a higher level in the embrace of divine spiritual energy.
Manu Temple: Embracing Mythology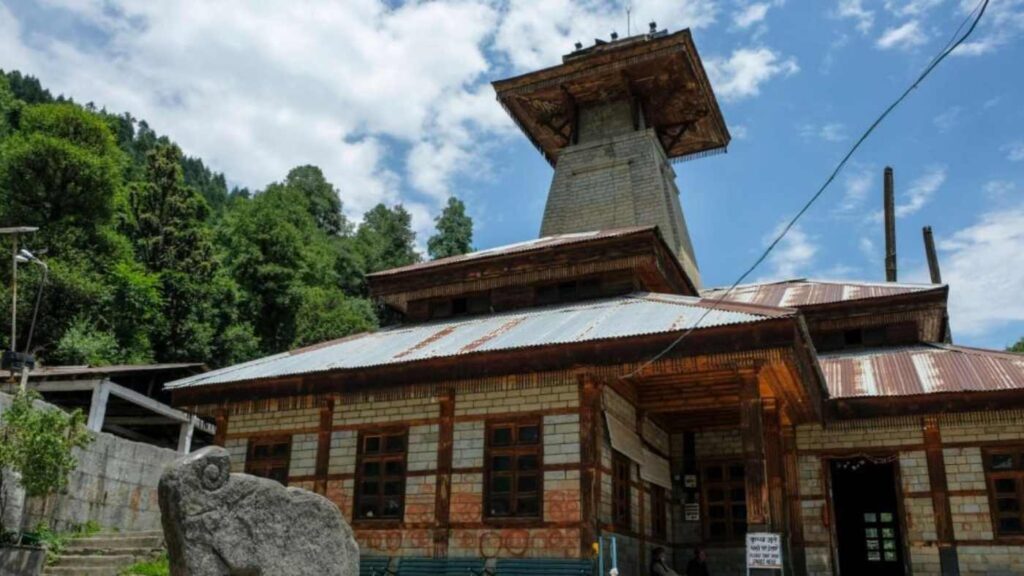 Set on the top of a hill, Manu Temple in Old Manali is in honor of the Sage Manu who is believed to be the father of humankind in Hindu mythology. Due to its elevated position, which provides breath-taking views of the valleys and the Beas River, it is an ideal choice for couples wishing to connect with historical mythology.
The breathtakingly beautiful natural surroundings of Manali is something you wouldn't want to miss. The serene atmosphere of the temple as well as the steady stream from its nearby river, provide couples a peaceful place to reflect and share time for spiritual contemplation.
Old Manali: Quaint and Charming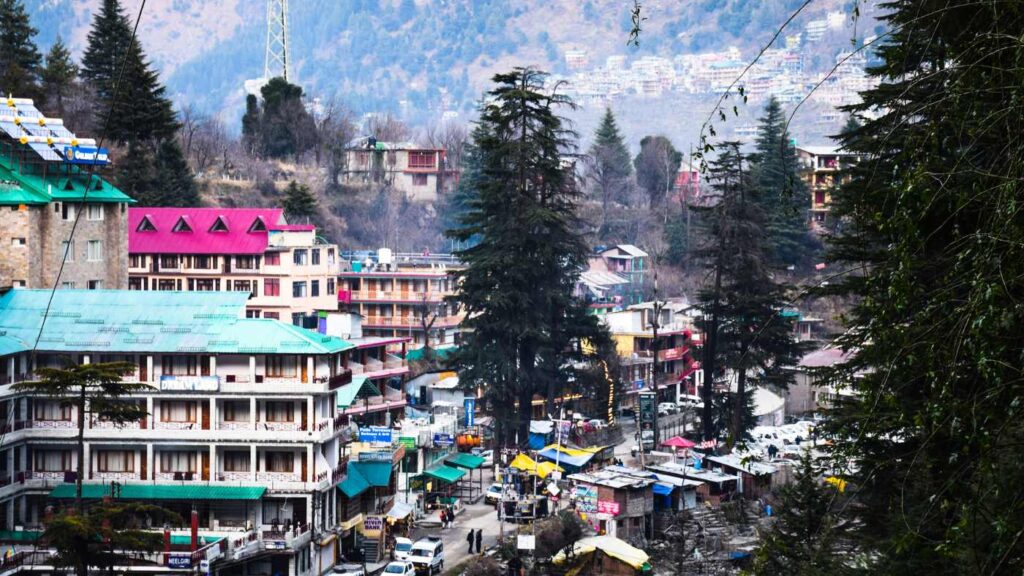 An easy stroll along the quaint streets that make up Old Manali unravels a charming place where rustic elegance is paired with modern vibes. With traditional homes along with lively boutiques and warm cafés,the Old Manali is a place with a bohemian feel that is ideal for the spirited couple.
For couples looking to unwind, find hidden gems, and take in the small pleasures of life in the quaint beauty of this historic area of town, this area's laid-back vibe and aesthetics make the ideal backdrop.
Jogini Falls: Nature's Cascade of Love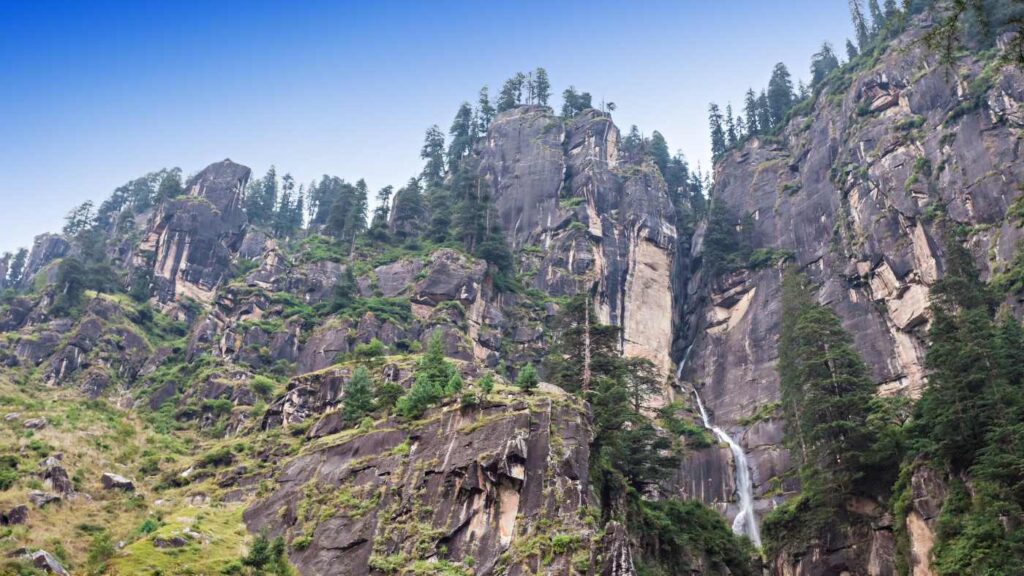 Begin a romantic journey by taking a hike to Jogini Falls, which is a tucked away treasure in the lush scenery that surrounds Manali. The hike leads couples through thick landscapes and forests and culminates in the stunning view that is Jogini Falls. As they cascade down from an impressive height they create an intimate and serene setting that makes it the perfect location for couples to take a moment to soak in the natural beauty.
The tranquil sound of flowing waters, paired with stunning surroundings create the feeling of peace. It allows couples to enjoy time of love and peace in the serene embrace of the majesty of Mother Nature.
Nehru Kund: A Refreshing Retreat
In honor of India's very premier, Jawaharlal Nehru. Nehru Kund is a natural source from which there is a natural spring from which the Beas River originates. Set in beautiful landscapes and crystal clear water, the Kund along with the green surroundings offer an ideal place to relax that couples can enjoy a break from the hum of city daily life. The picturesque beauty, paired with the sound of flowing water creates a peaceful atmosphere and makes Nehru Kund an ideal place where couples can relax to connect and appreciate being with each other in peace and in a natural, unspoiled natural environment.
Vashisht Hot Water Springs: Relax and Rejuvenate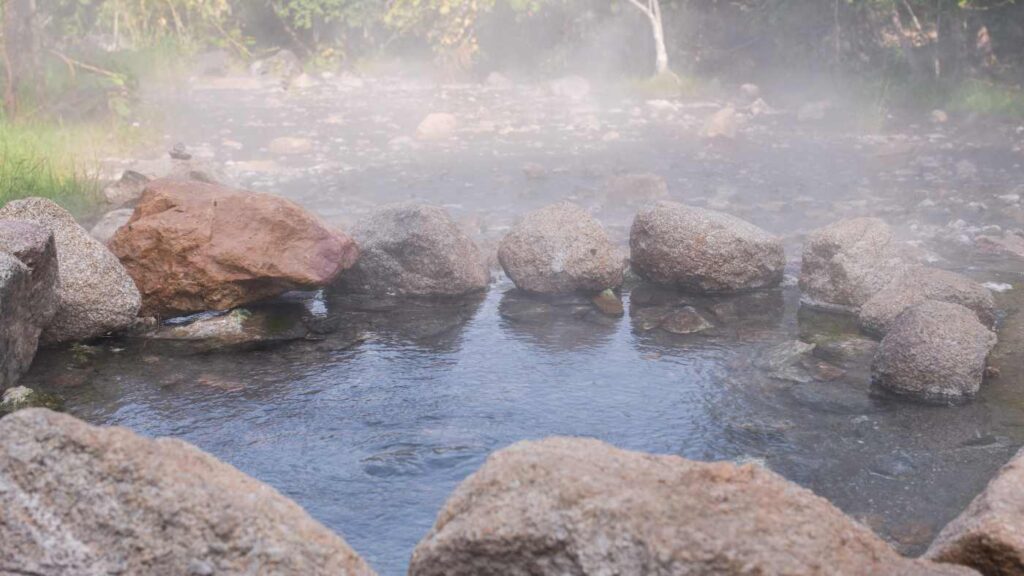 Take pleasure in an experience that is therapeutic at Vashisht Hot Water Springs famous for their natural curative benefits. The hot springs, which are located in Vashisht village, offers warm, mineral-rich waters which are considered to have therapeutic effects. If you are a couple, this is not only an ideal place to rest but an opportunity for rejuvenation of the body and mind.
The stunning panoramic views over the Himalayan Mountains everywhere with a serene ambience that is created by hot springs. Hot thermal springs in this location are perfect for couples who are looking for an exclusive place to relax, unwind and take in peace and tranquility.
Van Vihar National Park: A Romantic Amble
Van Vihar National Park is an oasis of greenery with lovely trails and well-kept gardens, making it an ideal destination for couples who enjoy taking walks in the countryside. The park is situated on the banks of the Beas River, the park is a peaceful place where couples can take the romance of a stroll.
Bridges made of wood that span gurgling rivers as well as the stunning backdrop of the river provide an ideal setting for sharing time in peace. Van Vihar National Park allows couples to get away from the bustle and noise, and immerse themselves in the beauty of nature in Manali as they enjoy the quiet of each moment spent with each other.
Manali Sanctuary: A Wilderness Sojourn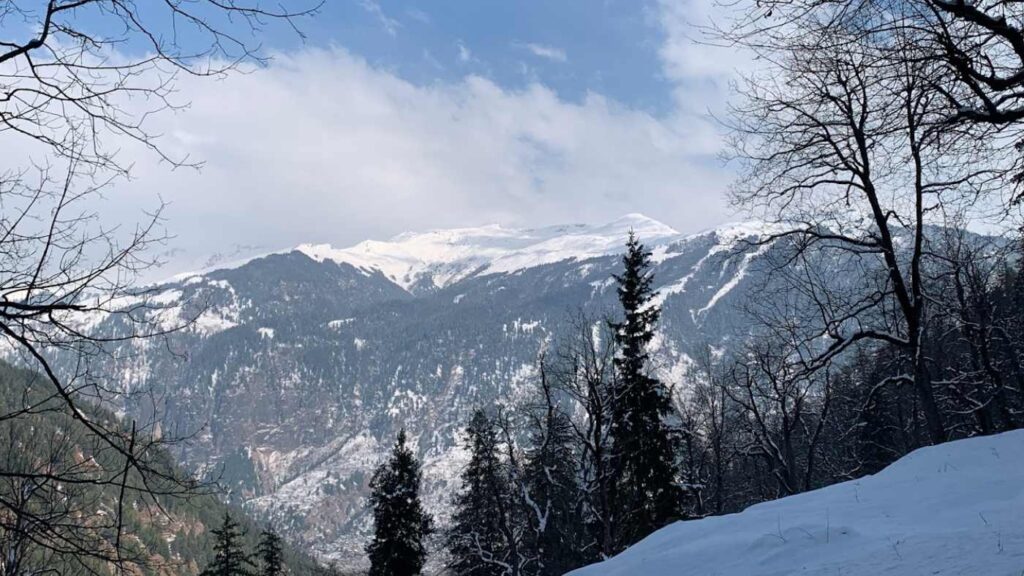 Those who appreciate the great outdoors and animals can find refuge in the Manali Sanctuary. Manali Sanctuary is surrounded by dense pine and deodar forests and is home to a wide variety of flora and fauna. The main idea is that couples who come to the sanctuary will be able to take in the beauty of nature and lose themselves in it.
The ideal atmosphere is described as being created by the tranquil atmosphere, which is emphasized by the sound of birds and rustling leaves. Couples can experience a peaceful and tranquil outdoor adventure by visiting Manali Sanctuary. Couples can strengthen their relationship by connecting with nature through it.
Museum of Himachal Culture & Folk Art: A Cultural Rendezvous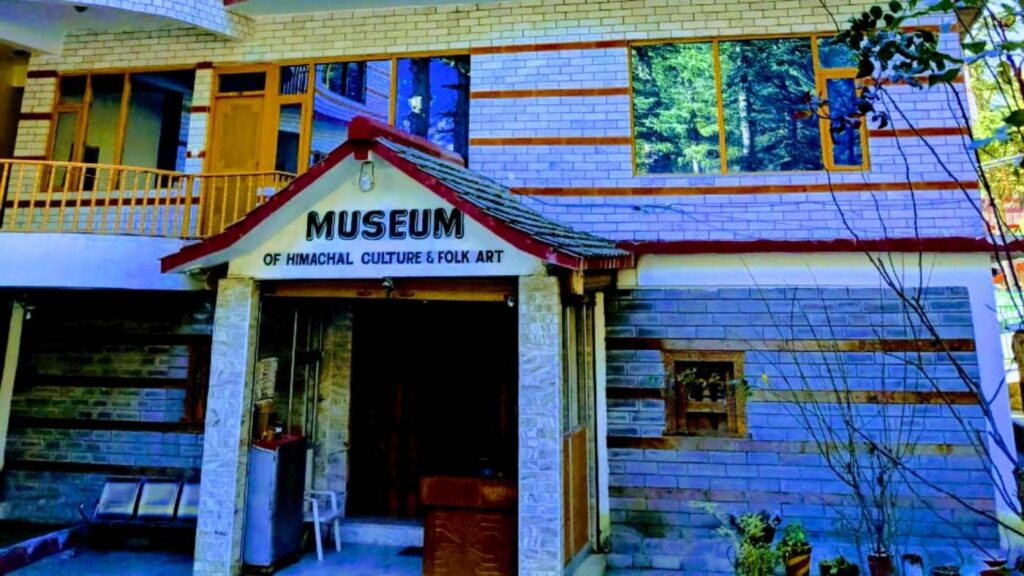 The Museum of Himachal Culture & Folk Art in Manali is an exceptional place where visitors can discover the fascinating customs from Himachal Pradesh. This is a great place for couples to visit and discover the customs of the area while also learning about the rich history and culture of Himachal Pradesh.
Couples who go to Manali can discover more about the traditions of the area and consider it to be an experience of a lifetime. By going to the museum, which is a wonderful place to meet people and learn about the area's rich history. Couples can have an even more amazing trip through Manali.
Kothi: A Picturesque Hamlet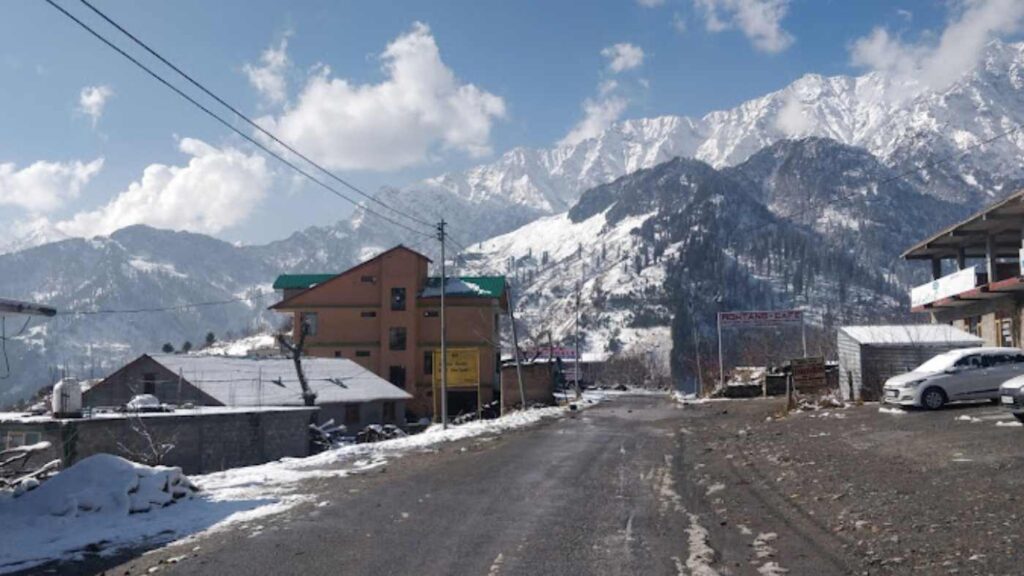 Forget the bustle of touristy cities and visit the peaceful town of Kothi located on the slopes that make up Rohtang Pass. The charming hamlet offers stunning panoramas of the vast gorge as well as its Beas River flowing below. If you're looking for a tranquil getaway from the bustle, Kothi is a great place to stay.
The town is a great place for couples to spend quality time together because of its charming atmosphere, which is bestowed upon its stunning surroundings and historic homes. It doesn't matter if it's taking a stroll around the neighborhood or just relaxing in stunning scenery, Kothi offers an intimate retreat where romance is interspersed with the splendor of the Himalayas.
Tibetan Monastery: Tranquility in Architecture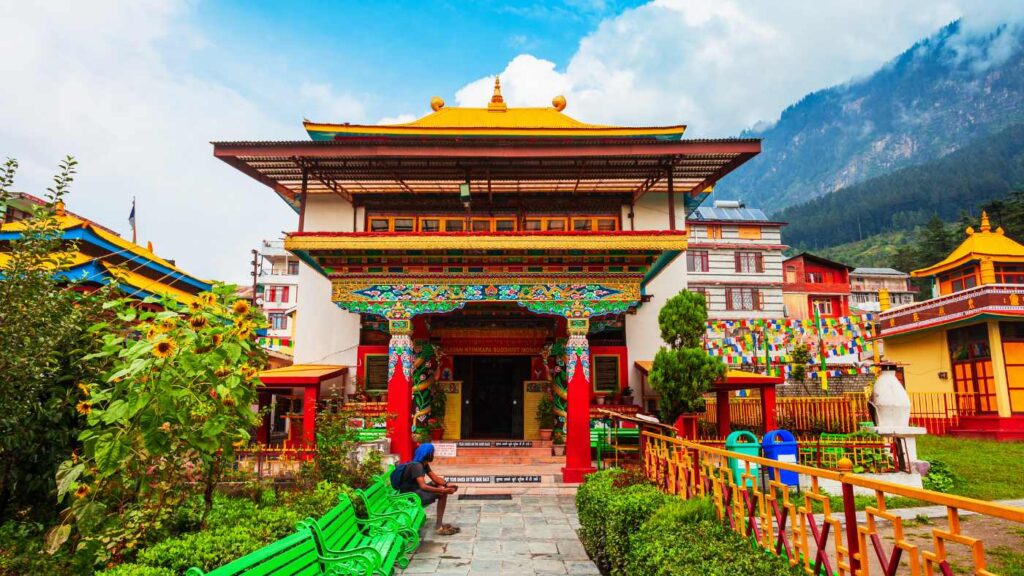 Enjoy peace and quiet In tranquil Tibetan Monastery in Manali, an oasis of peace and tranquility, adorned with colorful prayer flags, as well as classic Tibetan architectural style. The monastery, which is surrounded by greenery that is lush, offers guests a peaceful refuge away from the hustle of town.
The bright paintings, prayer wheels as well as the symphonic chants, make for a serene atmosphere of peace. If you are a couple, the Tibetan Monastery is an ideal place for quiet times in contemplation, savoring the distinctive blend of peace and rich culture that is the hallmark of this sacred sanctuary in Manali's center.
Manali Gompa: Spiritual Reverie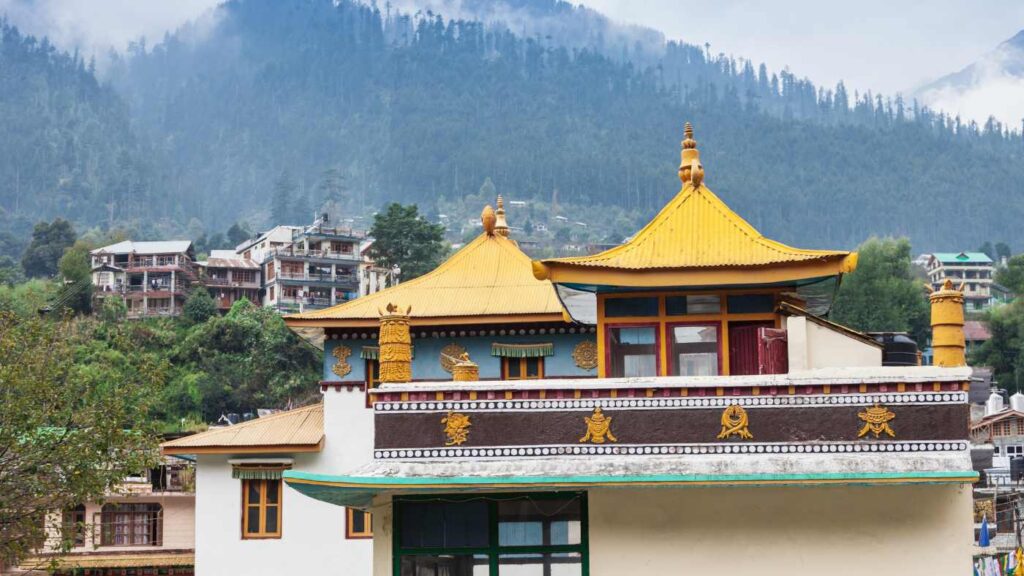 Explore Manali Gompa. a Tibetan temple that has a spiritual atmosphere, providing couples with the unique combination of culture and serenity. It is tucked away in the hills. The Gompa is decorated by intricate artwork sculptures, prayer flags, and statues. The peaceful surroundings as well as the stunning views of the valley offer an ambiance of peace that couples can enjoy a moment of spiritual tranquility.
The old-fashioned architecture and tranquil surroundings make Manali Gompa an ideal spot where couples can escape from a distracting world, promoting the feeling of calm and connection in the sacred nature in Tibetan Buddhism.
Kullu Valley: A Romantic Drive
Begin your romantic getaway by taking a scenic trip to Kullu Valley. Nearby Kullu Valley, a scenic spot known by its orchards of apples flowing rivers, and lively local market. Kullu Valley, which is with its pristine landscape surrounded by the snow-capped mountains, offers a perfect backdrop for couples who want to savor the last moment of their Manali trip.
The romantic journey along twisting roads, and the Beas River along the way and creating an unforgettable adventure. When you're exploring the local market or just enjoying the tranquility of this valley, Kullu is the perfect end to your romantic adventure that leaves couples with memories of stunning landscapes and unforgettable memories which will be cherished for a lifetime.
The Bottom Line
In the end, Manali is not just an area to visit, it's an orchestra of events that blend together to produce the perfect romantic getaway unlike no other. The 15 best places to visit in Manali for Couples listed in this guide will provide stunning landscapes and cultural immersion, but also moments of contemplation as well as adventure and happiness. Kullu Manali tour packages for couple, allows couples to discover the world, meet, and make their own love story in the magnificent Himalayas. A love story that will remain in their hearts for a long time after leaving the charming town. We wish that your travels through Manali be full of laughter, love and an array of unforgettable memories that will stand through the ages.
Also Read : Top 7 Unexplored Hill Stations Near Chandigarh