Clarksville, Arkansas, is a lovely hamlet located in the magnificent Ozark Mountains. Clarksville is known for its natural beauty and rich history. It is a place where modern living meets the serenity of the great outdoors.
Its thriving downtown is a unique blend of old-world beauty and modern conveniences, with a mix of historic buildings and contemporary services. Let's explore the 15 best things to do in Clarksville, Arkansas, along with its breathtaking scenery.
Big Piney Creek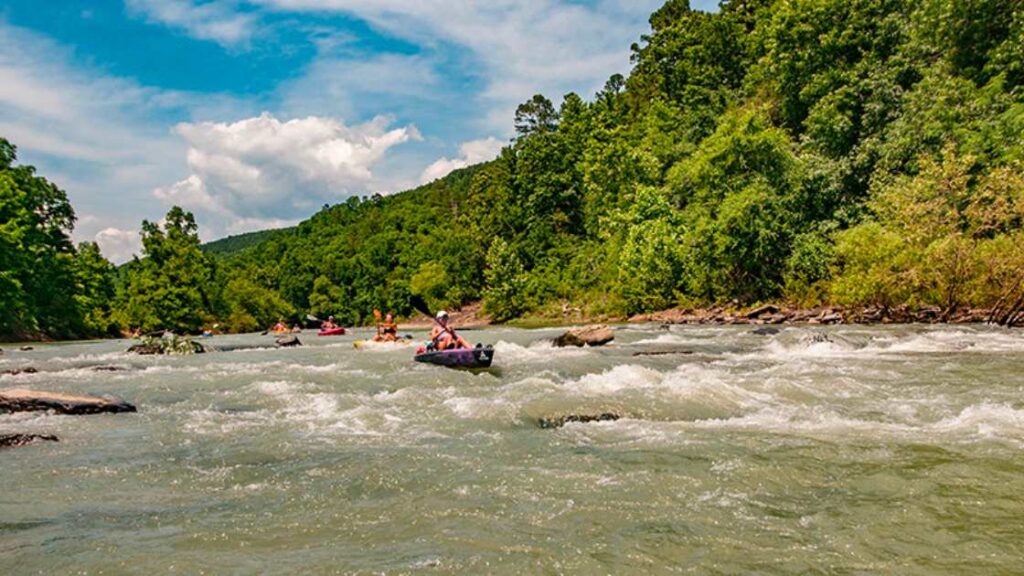 With a length of 67 miles, Big Piney Creek is not very long according to Arkansas standards. However, there's no doubt that it's one of the best-floating streams in the state. The whitewater lovers will be able to agree that the stretches that run through Big Piney are prime spots to go canoeing.
Piney is located in a fascinating country, the heart of the Ozarks. The headwaters region of the Piney is rough and remote, and few communities found there are named appropriately, such as Fallsville, Limestone, and Deer.
The Piney provides a traditional mix of activities. The river and the adjacent public lands offer the perfect setting for fishing, floating camping, hiking, swimming, hunting, and hunting–not even to mention other activities like rock-skipping or simply relaxation.
In short, the Piney offers many things to offer. In the clear, cool oceans of Big Piney, anglers have particularly good luck when it comes to fishing for smallmouth bass.
The access to Big Piney Creek is surprisingly great and easy. In Limestone, the stream can be accessed via Forest Road 1004. Forest Road 1002 provides access to the south of the 1004 crossing.
The most well-known starting point for float trips is the Helton Farm access at Treat (Forest Road 1805), in which landowners of the area allow canoeists access to their property for a cost.
The ideal time to float in the Piney is when the level is between the 3.0 and 5.0 range.
Botanical Garden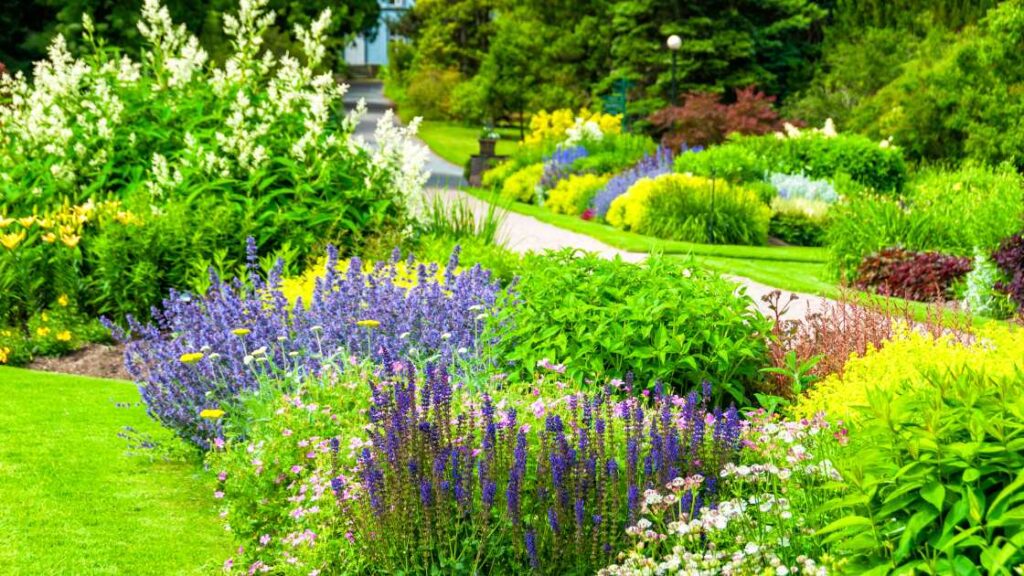 As the sole botanical garden located in Arkansas, the Botanical Gardens of the Ozarks comprises more than 12 distinct gardens that are professionally managed. They are comprised of native and non-native species of plants as well as flowers and trees.
The gardens are located on the North Crossover Road in Fayetteville. The gardens are home to various annual events during the season. Among the most well-known include events like the Firefly Family Festival and International Festival.
They also offer a variety of educational and instructional programs specifically geared towards youngsters that educate them on the wonders of the natural world and encourage children to get their hands dirty.
Spadra Creek Nature Trail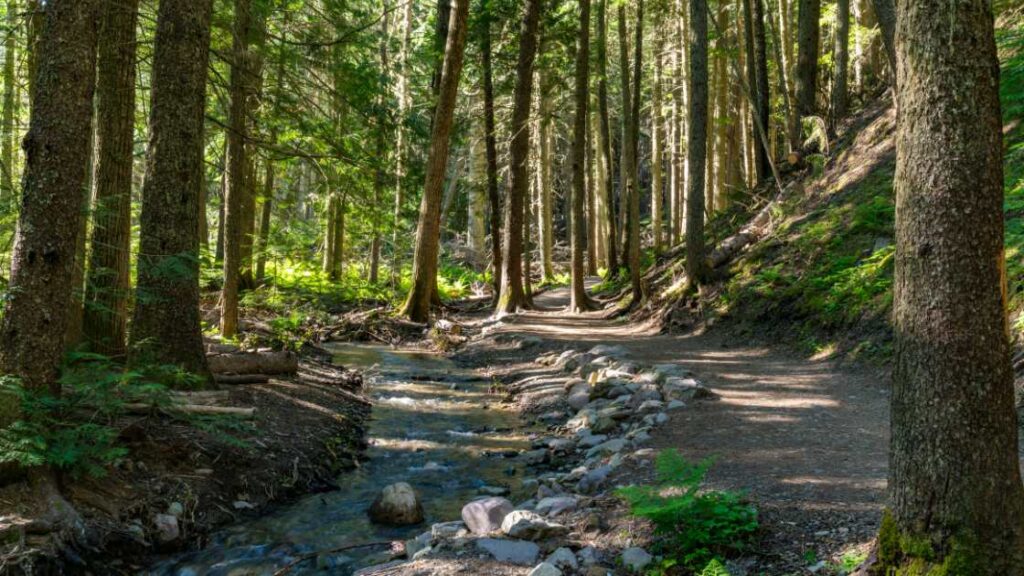 Spadra Creek Nature Trail is a beautiful and enjoyable hike. Many people have been using it because of it.
The Arkansas Trail System received a special dedication in 1983.
The trail begins with The Iron Bridge, which can be reached between the old Wendy's and McDonald's on I-40 Exit 56. Spadra Creek Nature Trail is a north-south trail that runs along the two sides of Spadra Creek.
The western part of Spadra Creek is well-paved and ADA accessible, equipped with security lights, picnic tables, benches, and benches.
The eastern side of the stream is an unpaved pathway with some rocky hills and densely wooded terrain.
The trail starts from the Iron Bridge. From Maple St. Trailhead, the east side of the trail is one-half mile. It is perhaps the most picturesque portion of the trail. It can be accessed via the stairs to the Iron Bridge and follows along the creek.
The west side was improved at the end of September 2004 with an award from the Arkansas Highway and Transportation Department. This recently paved and lit route has been made ADA accessible and includes a bike and jogging lane.
It follows the forest-covered roadbed that was employed to carry coal between Spadra and downtown Clarksville. The walk is very relaxing and includes an area along the edge of the pasture, which is where deer can be observed, and then it rejoins the roadbed until it comes to the levee.
Aquatic Center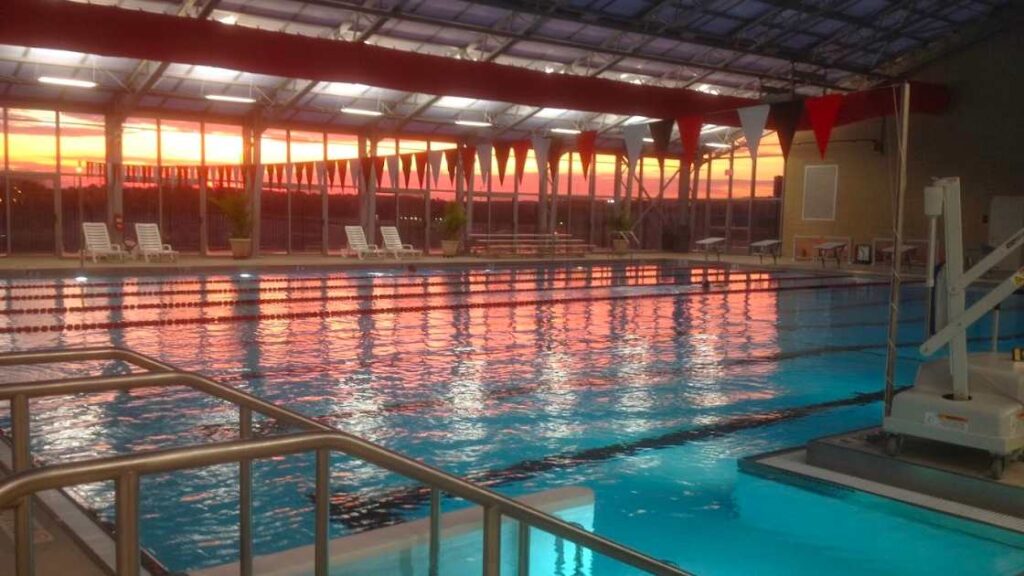 Clarksville Aquatic Center in Arkansas is a modern facility close to the heart of Clarksville, Arkansas! You'll find everything you require for an escape from summer heat or for an escape from winter's cold.
Our water park outdoors has activities for the entire family, including a splash pad and lazy river, as well as picnic tables, slides and cabanas.
If you're ready to step away from the cold, we have an indoor pool. Indoor Pool is sure to delight. There are two pools with diving boards and a therapeutic pool.
There's also a heated competition pool that has 8 lanes and many more, all accessible for handicapped persons.
The gymnasium is equipped with a divider curtain that can be used for two full-size basketball courts.
The gym has 12 gates, and the gymnasium can be set up for four smaller courts. It is the perfect location for tournaments as it's 100 miles away from Little Rock and 60 miles from Fort Smith. A gym with air conditioning for summer ball games is where to be.
The courts are available for rental for birthday celebrations and youth groups. Inflatables are frequently brought into. We offer plenty of space within a controlled space.
Horsehead Lake Recreation Area & Campground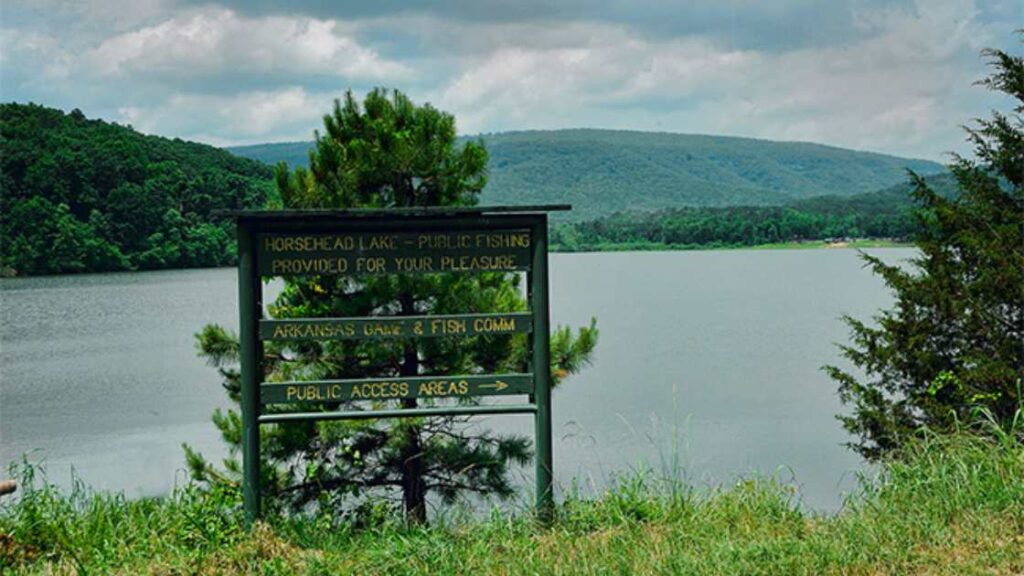 Horsehead Lake offers several amenities for its guests. The lake is administered in partnership between the US Forest Service and the Arkansas Game and Fish Commission.
It offers a redeveloped camping area with bathroom facilities that include showers, a beach and playground, as well as a picnic area, all of which are accessible.
Camping is available in primitive conditions and an access point for boats across the lake from the established camping area, which is provided through the Arkansas Game and Fish Commission.
There is a "no wake' limit on the lake, so guests are encouraged to use trolling motors of smaller sizes as they enjoy their day on the water and fishing.
Clarksville Country Club
The Clarksville Country Club is highly famous for its stunning nine-hole golf course. The course is located close to the rest of the areas like the Ozark, Russellville and Clarksville, Arkansas area.
It is meticulously maintained and often undergoes full maintenance. If you are looking to relax with golf, reduce stress or try a new sport, this is the perfect location to play! This course is the perfect location to spend a day with friends or even to make a deal.
A round of golf will have a positive impact on your life. Additionally, the golf course is proud to provide an environment that is completely relaxed for your round of golf!
Walton Arts Center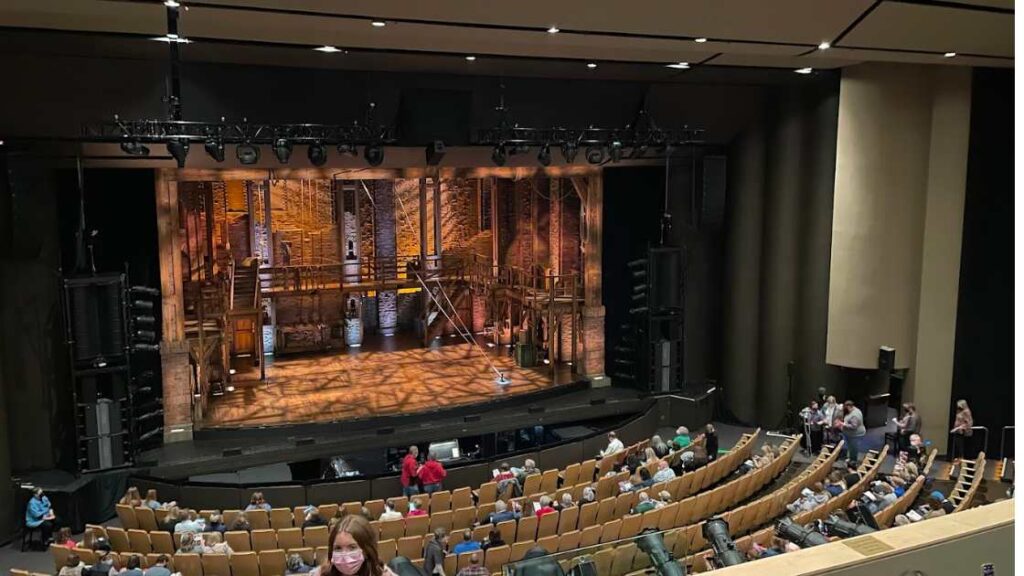 There's nowhere in Arkansas that you could avoid this Walton name. It's synonymous with Wal-Mart's fortune, and the family's charitable efforts help fund a number of Arkansas's most art-related venues and tourist attractions.
The centre is located on West Dickson Street located in Fayetteville. The Walton Arts Center is a stunning facility that is home to an array of traditional and contemporary arts all through the season.
The venue is up to date with current standards, high-end lighting and audio systems. Past guests have said that it's the best seat at the table.
They host travelling theatre companies from across the country and live music, including blues, jazz, classical and bluegrass.
The Clayton House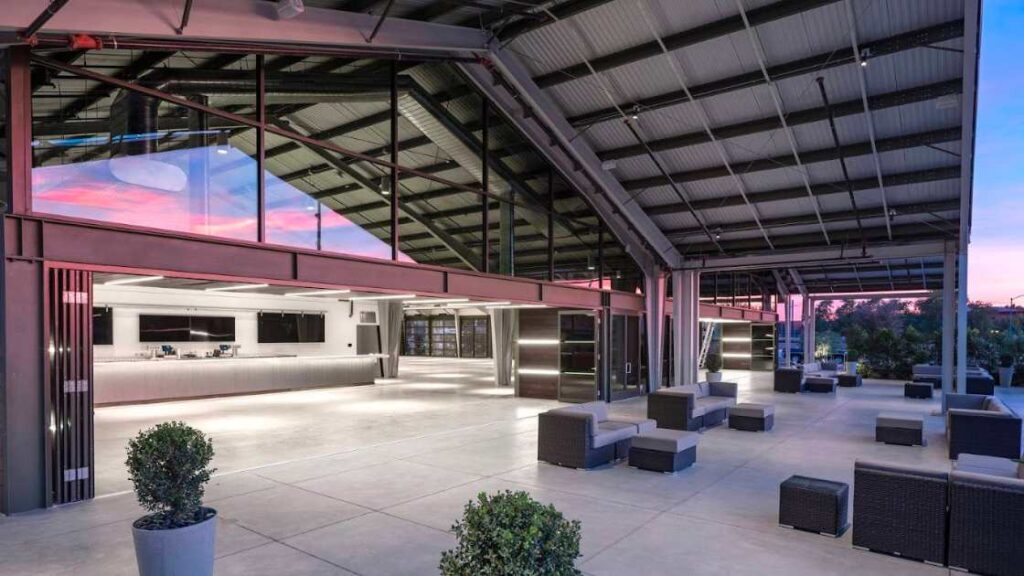 Clayton House is situated at North 6th Street in Fort Smith. It's one of Fort Smith's original Victorian-era homes that has been renovated to look as it did during the 19th century. It was the residence of an attorney in the area who was known for his dedication to prosecuting scofflaws during the frontier times.
The home was situated just outside the feared Indian Territory, where lawlessness prevailed. You'll notice it was The Clayton House as well, and its furnishings are pretty and fashionable.
Donations are accepted as a substitute for admission charges. If you're interested, stop through and look around.
Van Buren River Valley Museum Association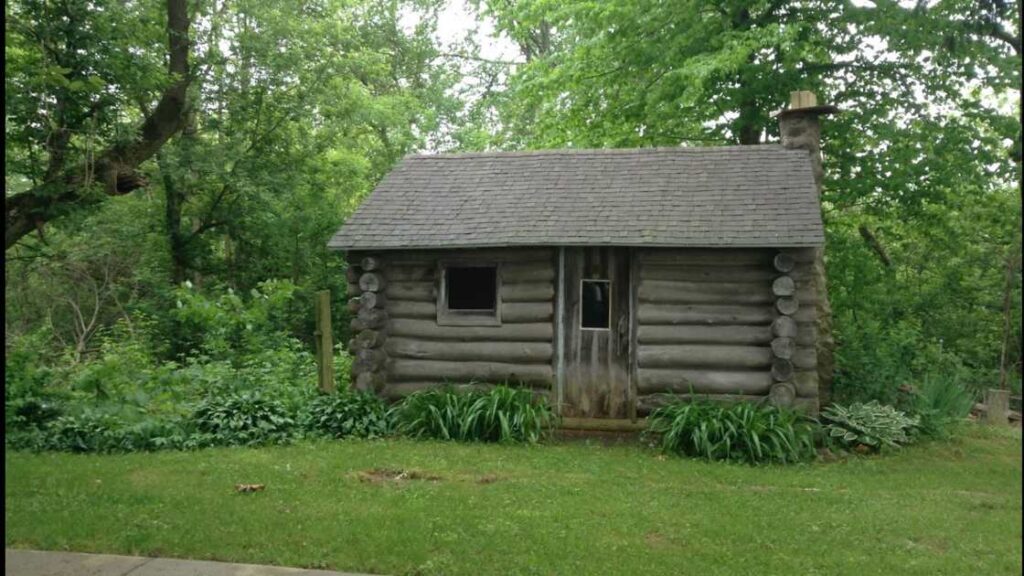 Van Buren is just down the road from Clarksville. It has a plethora of historical sites, such as Clarksville's River Valley Museum, which is housed in the town's historic Train Depot.
It's also a tourist centre. As with most visitor's centres, it's packed with magazines, maps and brochures that are filled with ideas of things to do. Many offer discounts on services too.
They also provide trolley tours all over town. Although they're not very long, they're completely free and are a delightful and unique activity that you shouldn't miss, especially if travelling with children.
Lee Creek Hiking Trails
With the natural beauty all around, it's not hard to find outdoor pursuits in Arkansas. However, for residents living in cities, it's often easy to locate a place to get their feet moving without leaving the city areas.
If you're in this position while visiting Van Buren, go towards Van Buren's Lee Creek Hiking Trails; you'll be happy later that you did.
There is a variety of trails. The majority are loops and suitable for kids and those who are not in top physical condition.
They're available for use all year round and provide stunning panoramas of local tourist attractions that are certainly worth taking a picture or two.
The area is famous for ticks, so be careful not to go too far from the path.
Drennen-Scott Historic Site
Managed and owned under the direction of the University of Arkansas Fort Smith. The Drennen-Scott Historic Site is among Fort Smith's most frequented historic sites.
It's free to explore and has been renovated to its original condition, which reflects the architectural style in which it was constructed.
The furnishings, as well as the artwork and household items, are also authentic. Tours of the home can provide visitors with an understanding of what life in the frontier was like.
At the time, the majority of Arkansas was situated on the western edge of the vast expanse of land between the worlds of civilized and uncivilized.
Donations are welcome as well, so give some money to them if you are able to spare it.
Great Escape Mystery Rooms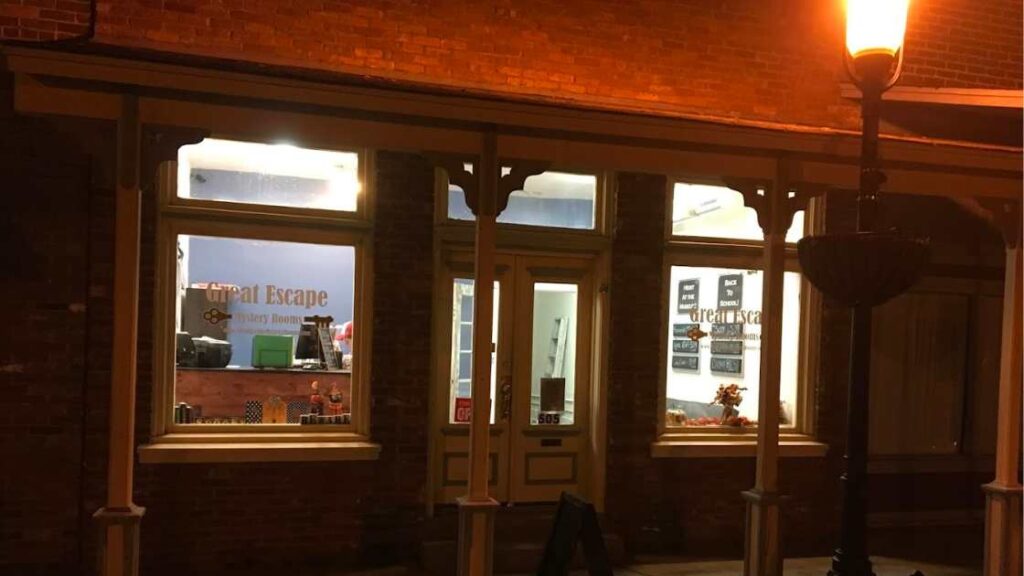 Escape rooms and mysteries have become a popular activity across the country. They're cheap, unaffected by weather conditions and offer an incredibly exciting experience that the majority of people enjoy.
If you've not experienced an escape story, you should consider taking a look during your visit to Arkansas.
In the heart of downtown Van Buren, Great Escape Mystery Rooms is the area's most well-known venue for exciting games. They have a variety of possibilities for small and large groups, as well as those with and without children.
There's no better way to work the brain cells and create an atmosphere of camaraderie and friendly competition. So call ahead and inform them that you'll be visiting the region.
Petit Jean State Park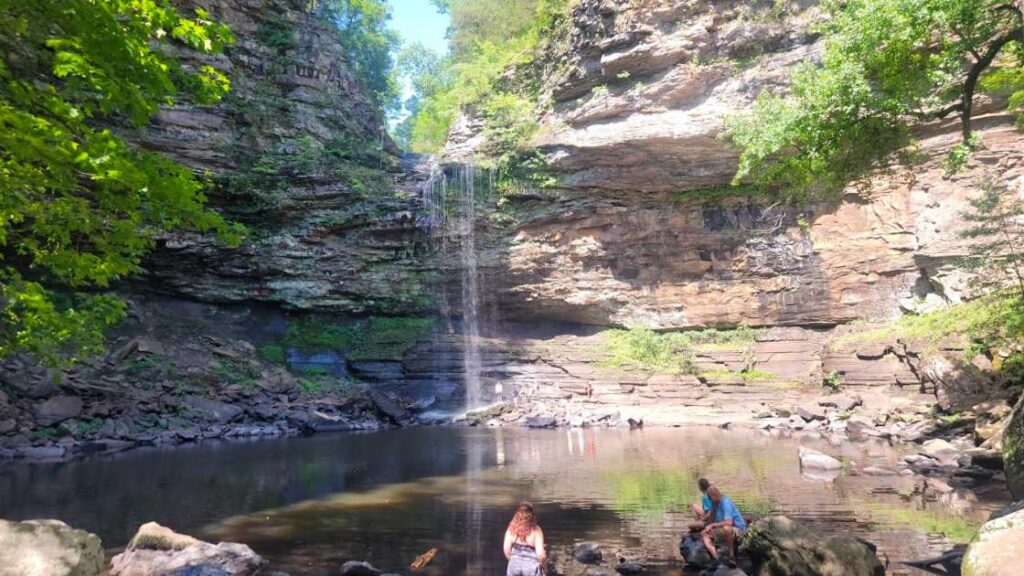 In nearby Conway County, Petit Jean State Park comprises more than 4,000 acres of parkland administered through the Department of Parks and Tourism.
The park is located near some of the natural wonders of the state, such as the Ouachita and Ozark Mountains and the Arkansas River, which makes it a favourite destination for athletes from across the state.
The park has been accessible to visitors for a long time. It's particularly popular during summer when school is out, and families are looking for ideas for outdoor activities.
Swimming, fishing and camping are permitted in many parks. However, it can be quite crowded during the weekend in summer.
Holla Bend National Wildlife Refuge
It was initially established to serve as a resting place mid-migration for the large numbers of waterfowl who fly across the Mississippi and Arkansas River Deltas every year. The Holla Bend National Wildlife Refuge is administered through the United States Fish and Wildlife Service and is considered to be one of the most popular natural attractions in the United States.
Hunting waterfowl is legal in some areas during the season. It's also one of the local hunters' favourite seasons.
The refuge is situated in a picturesque, undiscovered region that is full of forests, marshlands and mountains.
There are also specialized youth hunting programs which allow young hunters to explore Arkansas' outdoors and its beauty.
The Bottom Line
Clarksville, Arkansas, is a beautiful community where modern living meets the peace of nature. The small town is surrounded by thick forests, making it a popular destination for hikers, campers, and other nature enthusiasts.
Its bustling downtown combines old-world elegance with modern amenities. Clarksville is a gateway to enjoying the natural beauties of the Ozarks and the warmth of a close-knit community. With the above-mentioned 15 top things to do in Clarksville, Arkansas, you can immerse yourself in its welcoming atmosphere.
Also read: 15 Best Things To Do In Cottonwood AZ