Small towns are always appreciated for holding some unique charms, and Cottonwood is one such town known for carrying many unique things that make it stand out.
The majestic Mingus Mountain hugs the town in the most beautiful way, making it look even more spectacular. The rich history of this place is one more element to be admired. The climate of the town is something to experience, as it is neither too cold nor too hot and just perfect.
The glimpse of the iconic red rocks of Sedona in the northeast part of the town provides an eye-soothing atmosphere. No amount of time can help you understand the beautiful nuances of this town, but we can always try.
The ancient civilizations, diverse culture, rich history and numerous outdoor activities provided by the River Verde itself are some of the most interesting things about Cottonwood.
We have come up with a list of 15 best things to do in Cottonwood AZ
Historic Old Town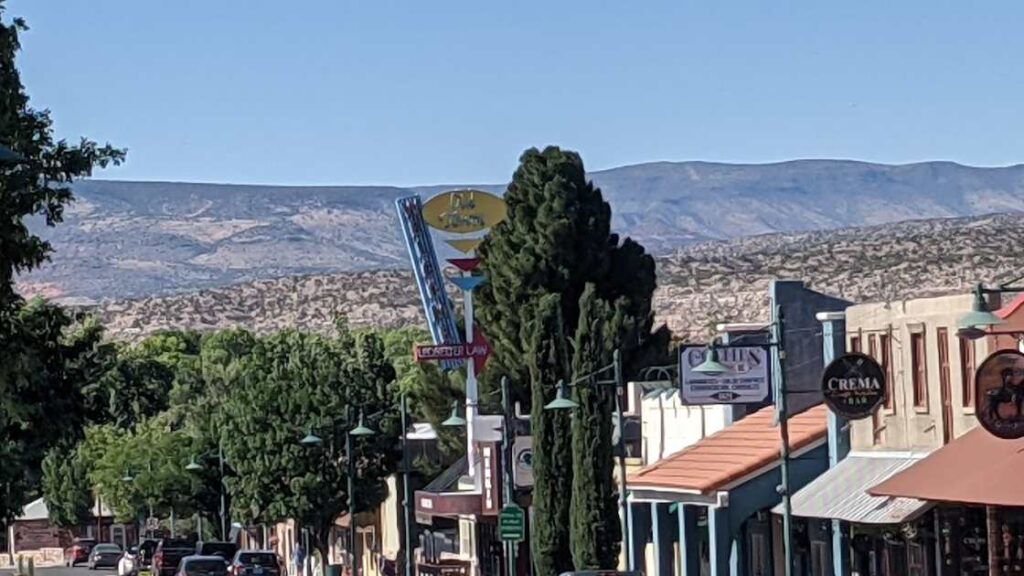 You will miss out on so many things if you skip exploring Old Town Cottonwood. The historic charm of this town is something to dig around for. Main Street, in particular, is something that has to be on your top visit list. The captivating shops and galleries of Main Street will always make you buy things, no matter how much you resist. Purchasing stuff from the town is also a way of helping local communities, which they are always grateful for.
Old Town Center for Arts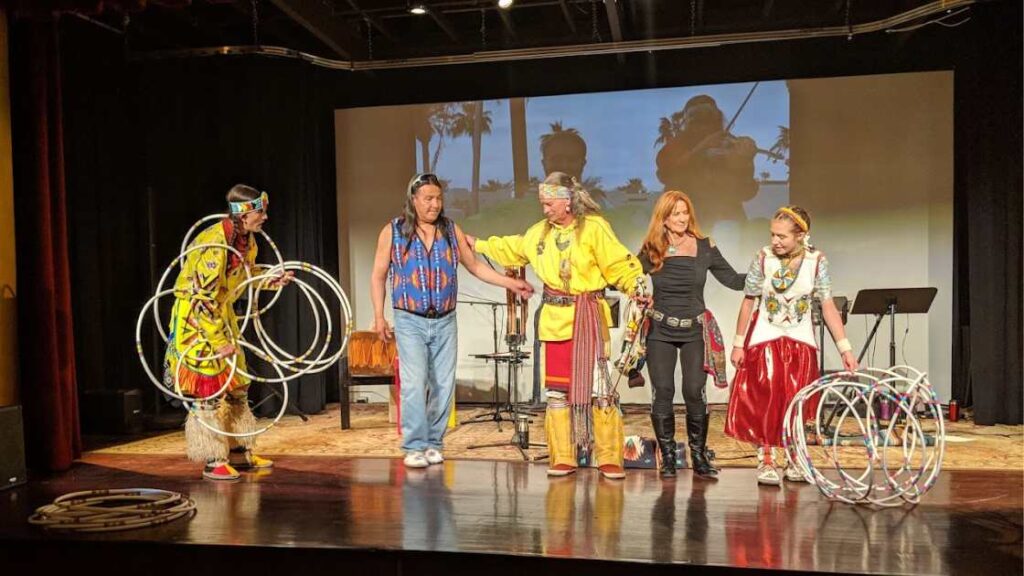 The Old Town Center for the Arts came into existence in 1930. The centre mainly focuses on educating and enlightening visitors about the arts. There are also so many events covering multiple subjects being hosted by the Old Town Center. If you are someone who would like to push their understanding of different subjects in the arts, the Old Town Center is a must-visit for you. Farming, gardening, theatre, and the wine industry are some other areas that are covered by the centre.
Clemenceau Heritage Museum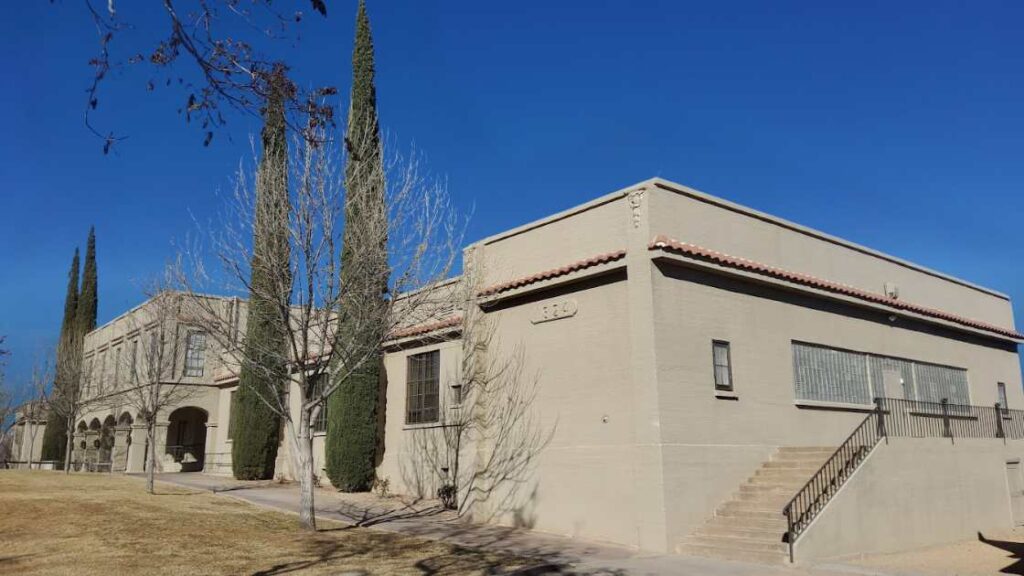 Local history is always an intriguing subject for all of us, so if you hold any interest in something similar, you must pay a visit to this museum. The Clemenceau Heritage Museum tells you all about Cottonwood, starting with the era of swarming copper mining. You will also be able to learn all about the neighbouring communities in the Verde Valley. You will certainly get a sneak peek at all the worthy historic moments of the town.
Mingus Mountain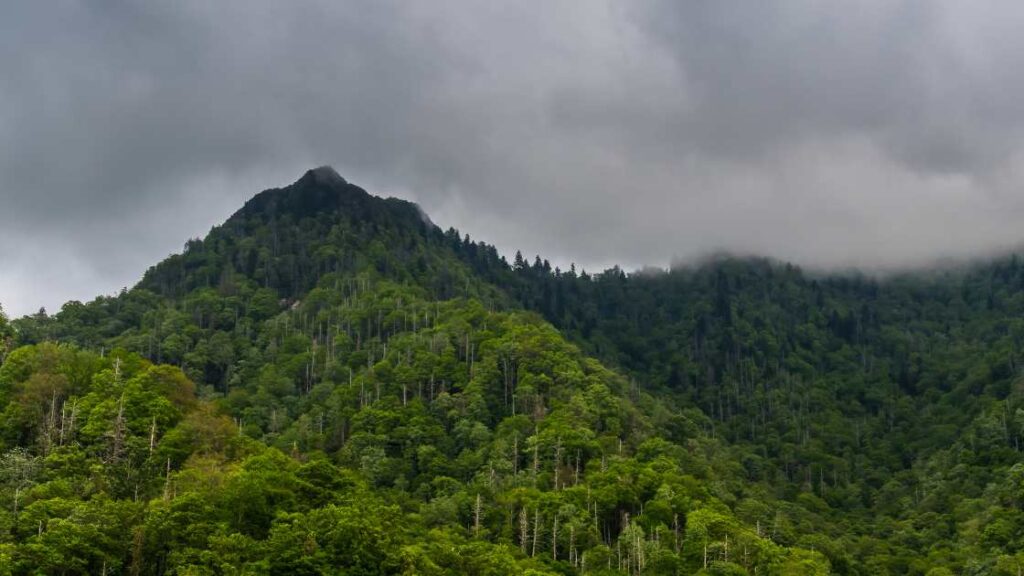 If you are an outdoor enthusiast or generally like to spend some time in nature, Mingus Mountain is there at your service, along with the Prescott National Forest. You can either simply take a walk in the fresh air or indulge yourself in a variety of recreational activities. From mountain biking to horseback riding, you can do it all here. To have a wonderful stay, you always have a choice between personal tents and rented cabins.
Arizona Copper Art Museum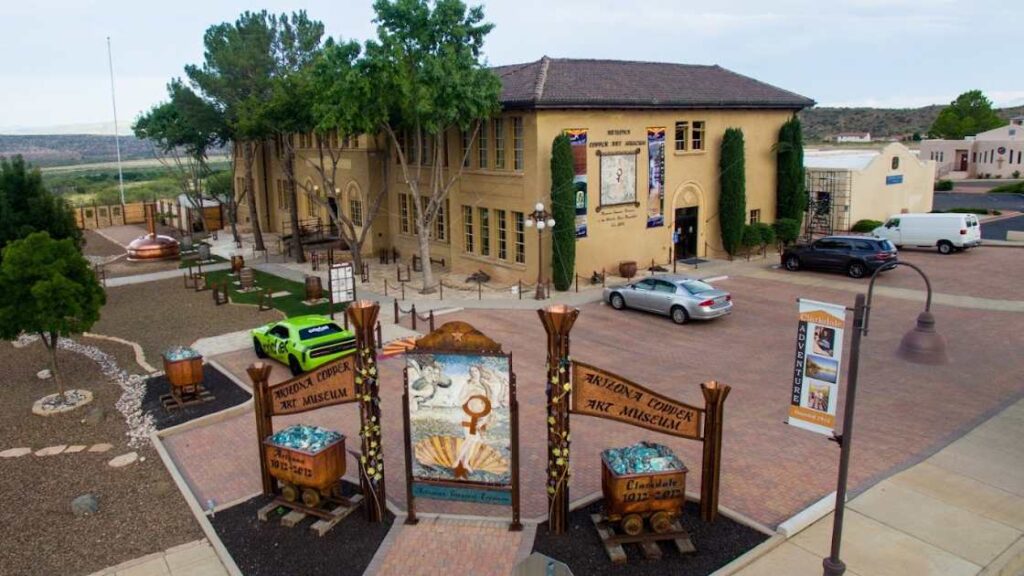 The Arizona Copper Art Museum is located in Clarksdale, a few miles away from Cottonwood. Arizona's rich history of copper mining has not been hidden from anyone, and this museum tells you even more about it. Although it is not located in the centre of the town, it is worth visiting. Your eyes will be blessed with some great historical collections that are hard to find anywhere else. The museum is also a good representation of art and architecture.
Tuzigoot National Museum
The Tuzigoot National Museum is basically an ancient village that was built by the Sinagua Culture in the 11th century. You will witness a network of around 110 rooms here. You will also get to explore some important things about the Sinagua civilization, like their burial sites, ancient customs and rituals, etc. If you are in Cottonwood, you should definitely consider visiting this place.
Larry's Antiques and Things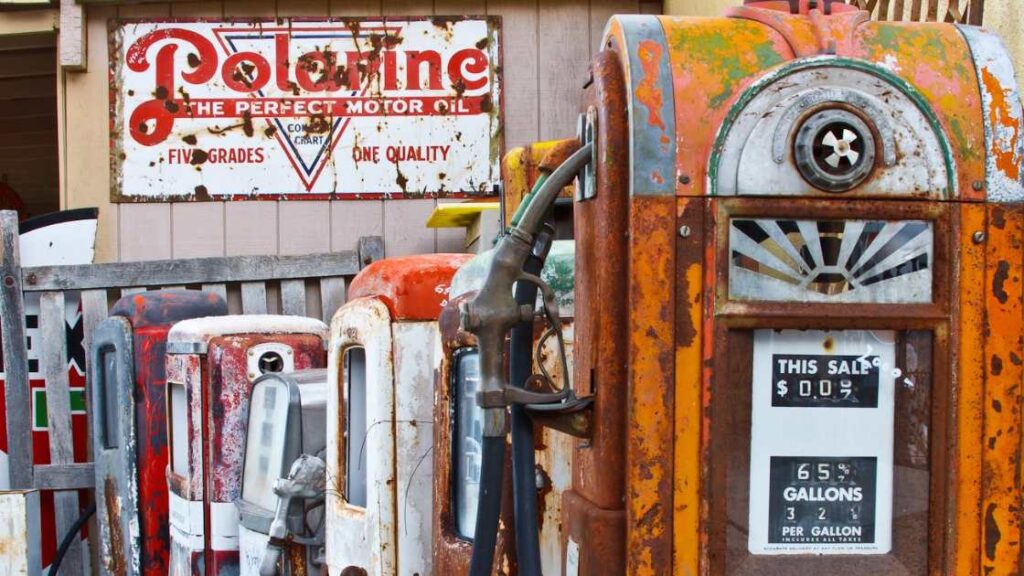 Like any other small town, Cottonwood also has a small shop and museum that represents the town in the most justifiable ways, and it is called Larry's Antiques and Things. This one-stop destination will make you lose your pocket for some really good antiques, vintage stuff, antique paintings, Native American relics and much more. It is like a museum with so many quality goods to sell. This store should definitely be on your to-do list in Cottonwood.
Blazin' M Ranch
Blazin' M Ranch is one of the very few places that is available for both children and adults. If you really wish to ditch your usual holiday activities and find something more exciting and interesting to do, this should definitely be on your list. You can have lots of fun here and explore the vibrant spirit of the West with numerous fun and engaging activities. We all want to relive bygone eras if given a chance because there is nothing more surreal than this.
The Verde River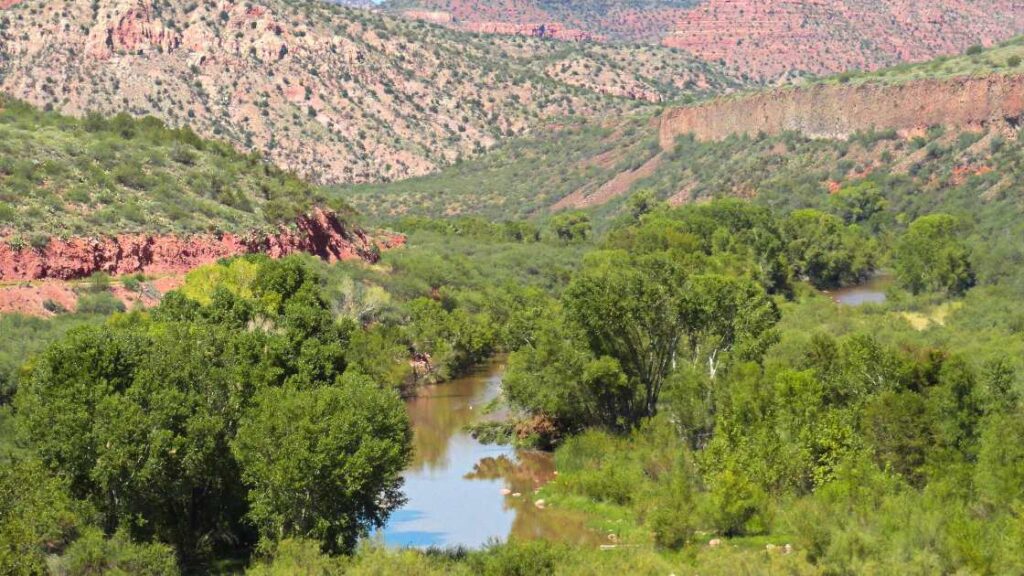 Rivers give you all the opportunities to get adventurous, and in Cottonwood, the Verde River is there to serve you with all that you need to call yourself adventurous. You can softly start with the art of fishing by the banks and then finally go ahead with other adventurous stuff like kayaking and rafting. You can also simply take a walk in the fresh air and spend your time with nature.
Dead Horse Ranch State Park
You should definitely take a day trip to Dead Horse Ranch State Park when you're in Cottonwood. You can set up a camp and immerse yourself in nature's embrace. This state park gives you the perfect environment to connect with nature. We suggest the birdwatchers bring their binoculars if they really want to marvel at the diverse species.
Pillsbury Wine Company and Vineyard
Your visit to Cottonwood is incomplete if you don't visit this amazing vineyard. The craftsmanship of Arizona wines pretty much comes through in the kind of wines that are presented here. Their collection is very impressive, and the staff is also very knowledgeable. You will certainly have a great experience visiting Pillsbury Wine and Company.
Alcántara Vineyards and Winery
Alcántara Vineyards and Winery is a very beautiful, family-owned and operated vineyard that offers a collection of 13,000 wines across 12 different varieties. You are attended by knowledgeable staff who give tasting tours. It is a good place to let your wine palate dance for a while. You will also get to see the whole process of winemaking.
Burning Tree Cellars Tasting Room
Cottonwood gives you all that you look for when you visit a small town. The small-batch wines with interesting names and delightful taste at Burning Tree will make you believe that being a small town doesn't always mean low-quality things on the table. The staff here is also well-equipped with wine knowledge, and they seem to be passionate about their job. We suggest you take out enough time to pay a visit to this little gem.
Immaculate Conception Catholic Church
The outskirts of a town are something that makes it more interesting, and there are people who enjoy exploring them. So if you decide to visit the church, you can also roam around the outskirts to have a good glance at how a small town functions. The Immaculate Conception Catholic Church is a very good and live example of an architectural charm from a bygone era. The church is a new construction, but you will still feel the gorgeous blend of old and new in its architecture.
Riverfront Park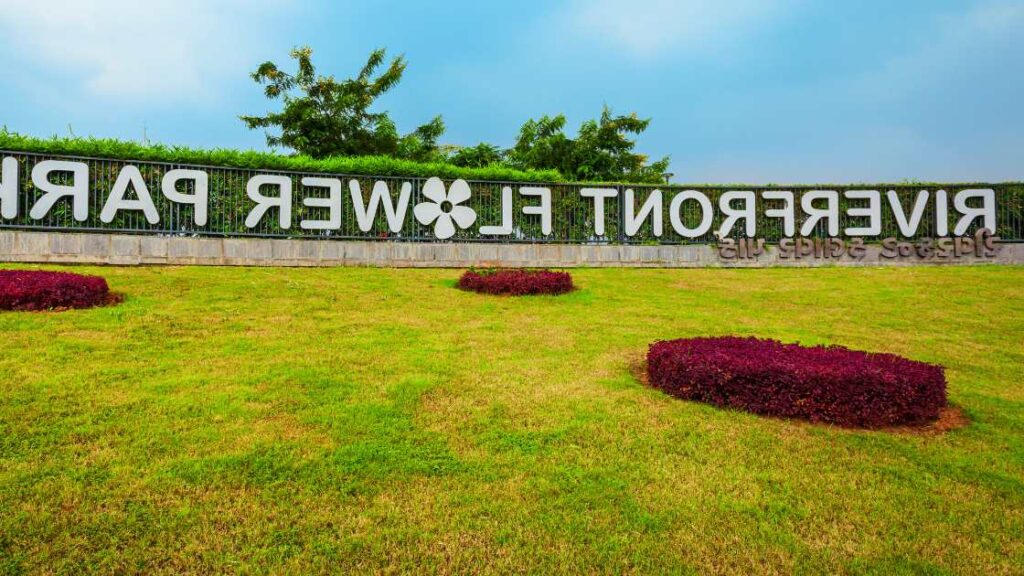 Riverfront Park is a perfect place for those who really want to enjoy a day out with their families. It makes a perfect spot for picnicking, and there is also a very nice play area for kids. You can barbecue and enjoy a wide range of recreational activities as well. The place offers many sporting options like ice hockey, skateboarding, softball, golf, etc. Another good news about this park is that it allows you to bring your pets over.
The Bottom Line
Cottonwood is an easily accessible town that offers everyone a handful of activities to have fun with. From adventure to leisure stuff, you will get everything here in Cottonwood. The historic charm and splendid wineries of the town are also something to experience as a visitor. Even nature enthusiasts are never disappointed once they enter Cottonwood. There is so much to explore and so much to see in the " Biggest Little Town in Arizona".