Are you looking for best places to hang out with your girlfriend in Kolkata?
Well, we all keep looking for places to hang out with our partners. When it comes to hanging out with our partner, it is essential to know about some right places.
Especially for a boy, it is a must to know about the right places to hang out with his girlfriend. Different people indeed have different tastes, and they choose places to go out with their partners accordingly.
When you are in Kolkata with your girlfriend and not sure about the places to hang out with your girlfriend. Don't worry; In this article, we will share a complete solution to this problem.
Here are the 7 best places to hang out with your girlfriend in Kolkata.
Eco-Park ace all the lists for romantic places in Kolkata
Eco-park is one of the best places to visit in Kolkata for couples. It is the biggest park in India, which covers around 480 acres. The ambience of this park attracts couples towards it.
The water surrounding the place makes it incredible. You can easily spend hours at this place, and you will not feel bored at all. You can enjoy a lot of amazing water activities together at Eco-park like kayaking, boating, and water zorbing.
You will relish a musical fountain with your girlfriend, for sure. You can take a walk through the Mask garden and Tea garden and during your walk, you will witness a lot of beautiful and colourful flowers all around. Also, don't forget to take snapshots with the imitations of the World of Wonders.
Millennium Park for being the most romantic place
Millennium Park is one of the most passionate and beautiful places for couples. Millennium Park is situated by the Hooghly river, which is around 2.5 kilometres at a stretch.
This place is perfect for a romantic date with your girlfriend as it has exquisiteness, harmony, privacy, and easily accessible. Millennium Park is one of the best places to hang out with your girlfriend in Kolkata.
You can enjoy the Sunrise or Sunset at this place with your partner. Or you can simply take a walk and spend some quality time with your girlfriend.
Prinsep Ghat to create unforgettable memories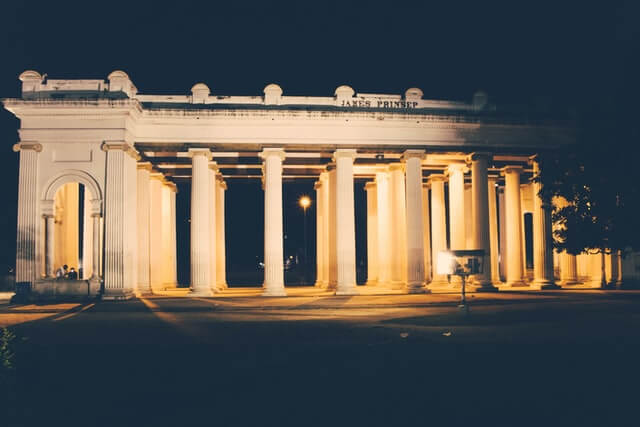 Prinsep Ghat is a beautiful spot for couples. It is a very famous place as many shoots happened here in Bollywood movies and television serials.
You will see many monuments depicting Gothic-Greek architecture behind this Ghat. Enjoying long walks with your girlfriend and sharing your heart out is something you shouldn't miss.
This Ghat also offers you an opportunity to do boating with your girlfriend and cherish the beautiful moments. Taking a ride with your girlfriend on Circular Railway is one of the best experience you can have there.
This place brings charm and good luck with your relationship, and it looks even more charming after the Sunset because of the lighting all around.
Victoria Memorial for its sign of love
Victoria Memorial is a must-visit place for couples in Kolkata because of the decisive sign of love, which is dedicated to the Queen Victoria of England.
This monument is very similar to the Taj Mahal and made up of white marble. It looks more majestic in the evening with the lighting effects.
You can enjoy the walk through the monument, which has boundaries full of shrubs, flowers, and plants. Exhibition of books, portraits, sculptures, and photographs in this monument will leave you amazed.
And last but not least, you must watch the light show of the Victoria Memorial with your significant other.
Howrah Bridge for never-ending beauty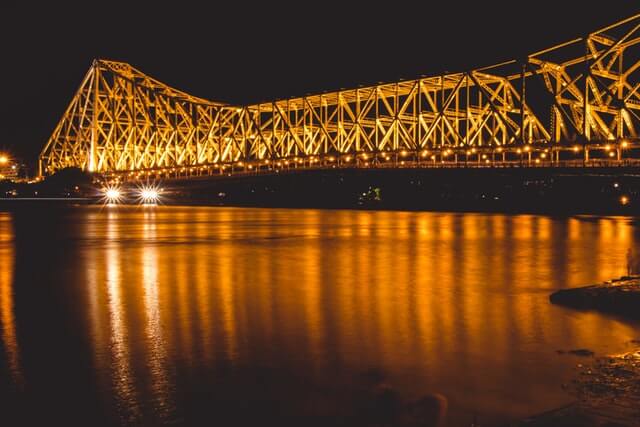 Your trip to Kolkata is truly incomplete without visiting the 'Harbour Bridge of India', the Howrah Bridge. Most of the couples love to spend time over this bridge.
Howrah Bridge is built over the Hooghly river as it connects the two major cities of Kolkata and Howrah where they behold the beauty and the cold breeze.
It is among the most romantic places to walk with your partner in Kolkata, especially in the evening where you can hang out and gaze out at the lit bridge sparkling in the dark.
Botanical Garden for the greenery and cold breeze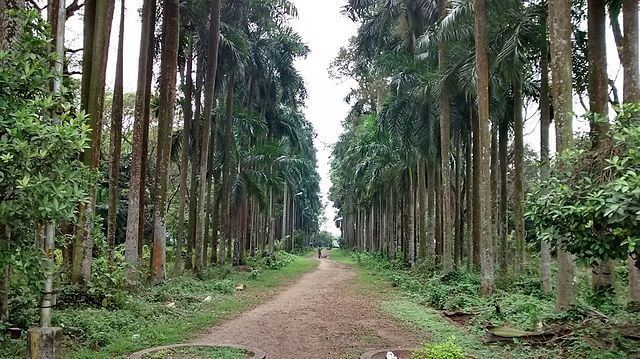 The botanical garden is one of the charms for couples. Situated on the western banks of the River Ganga, it is one of the most beautiful parks in Kolkata.
This place is heaven for those couples who love nature and greenery. You can witness more than 12,000 different types of plants in this garden, and this park is widely spread in 273 acres of space.
The most fantastic thing in this garden is the Great Banyan tree, which is the largest tree in the entire world. You can spend hours in this garden with your girlfriend and create unforgettable memories.
The beauty of this garden will compel you to take a lot of pictures together.
Central Park for creating a moment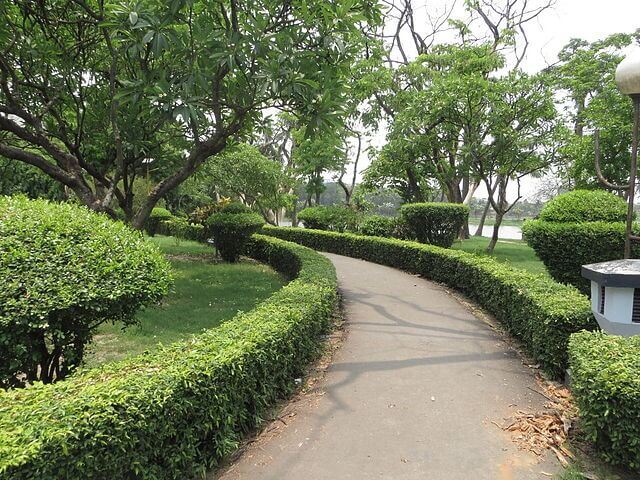 Central Park is the second-largest urban park after Maidan. It is situated in Bidhannagar, Kolkata and also known as Banabitan.
You can spend time and cherish your moments by spending time in the rose garden, which has various varieties of domestic and imported roses.
A Walk with your partner through its beautiful butterfly garden which is home of several species of colourful butterflies will leave a beautiful memory of togetherness. 
Conclusion
There are many places to explore with your girlfriend in Kolkata, but the places mentioned above are the best places to hang out with your girlfriend in Kolkata. These places will never disappoint you.
You can create a lot of beautiful memories at these places and these memories will stay forever. Just plan an outing with your girlfriend and explore all these unique places together. 
Also Read: 5 Best Places For Photography In Kolkata