Hill Stations are on every picnic list, for everyone. You cannot call it a trip without going to altitudes. But the hill station that makes you meditate and explore yourself are the rarest ones. One such is Igatpuri.  Are you wondering what are the best things to do in Igatpuri and what makes this place special?
Igatpuri is one of the popular hill stations in Maharashtra situated only 45 km away from Nashik and 130 km away from Mumbai. Surrounded by the highest peaks of Western Ghats, also called the Sahyadri, Igatpuri has a lot of experiences in-store.
From adventurous opportunities or serene visuals, Igatpuri has got you all covered. Tourism here also has historical significance as there are many forts here that were built at the time of the Satavahana dynasty.
In this article, we will describe what we see as the 7 of the best things to do in Igatpuri. Let us get on to the list!
Practise Vipassana meditation at Igatpuri:
When it comes to Vipassana meditation, Igatpuri is a place of high significance. To say simply, Vipassana means to see things as they are. It is India's one of the most ancient kinds of meditation and was taught more than 2000 years ago. Igatpuri contains an international centre for Vipassana meditation, the Dhamma Giri which is perhaps the largest one on this subject.
However, note that everyone cannot enter the course, and they have a set of eligibility criteria. The main ones include appropriate medical fitness and the willingness and approval of both the person and their families. Vipassana meditation course at Dhamma Giri would be a residential 10-day course.
The best part of doing meditation at Igatpuri is, you can meditate with monks. Many renowned people like Bollywood actors, businessmen, and UPSC students enroll themselves at Igatpuri for the Vipassana program.
Go through this link to see all the eligibility criteria.
Hiking
Hiking in Igatpuri is a great experience! Local resorts would set you up with all the gear you need, and you can set out for a good hike. People often get confused between Hiking and Trekking. While both of them include walking. Hiking is usually confined to a single day while trekking extends beyond one day.
This place has high altitude mountains, and hence hiking over them is the best experience. You will certainly find the difference in climbing over these mountain ranges.
There is a thick probability that you will cross the monk whole climbing up. And you will love your journey overall. At Igatpuri, you will only find peace and explore yourself a bit more. Overall hiking is one of the best things to do in Igatpuri.
Trekking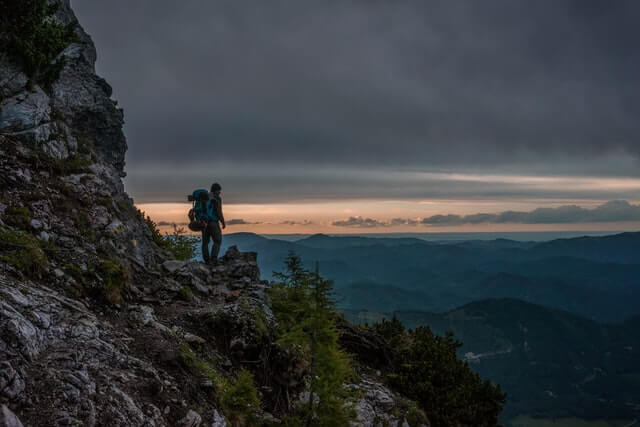 Trekking, also called backpacking, is another of the best things to do in Igatpuri. Being a hill station, Igatpuri would have all the essential conditions for a good long trek: cool climate and fresh air, substantial lush vegetation, and also the sweet sounds of birds chirping. Akin to Hiking, you can use local shops for setting you up with all the necessary equipment you need.
Some of the popular trekking tours include Kalsubai trekking, Ratangad Monsoon trek Ghanchakkar peak trek, and Katrabai peak trek.
Kalsubai is the highest peak in Maharashtra. You will find yourself blessed to be up on the Kalsubai peak. Needless to say, you ought to be very much fit to trek up the hills manually. A stay over there would be a totally blissful experience. The scenario from the peak is simply heaven.
The Clouds will be beneath your feet, and you will be literally in and over the clouds. The best season is post-monsoon when you can witness the greenery and be safe from rainy skates.
Participate in watersports and rides
With beautiful rivers and valleys around Igatpuri, it is an excellent place to enjoy the watersports. Many tour operators have a packaged adventure schedule that includes water sports, rafting, and of course, swimming. Other than that, these adventures also include Archery and rifle shooting too!
Every activity that you choose to opt for in Igatpuri is adventurous and self-exploring. You will absolutely love your journey and rest sure that you are going to definitely enjoy it.
Railfanning
You may have heard this term before, railfans literally gives away its meaning — fans of rails. With Igatpuri being a well-connected place by rails, railfans would get a lot of opportunities for doing all the activities like photoshoots and others!
For those, you want to flaunt out with mesmerizing photoshoots, this spot at Igatpuri is a total point on. You will love shooting photos and videos at this spot. This spot is even more relaxed for premarital and post-marital photo shoots.
Make your trip a forever keepsake with the railfanning captures. It is indeed one of the best things to do in Igatpuri.
Visit Waterfalls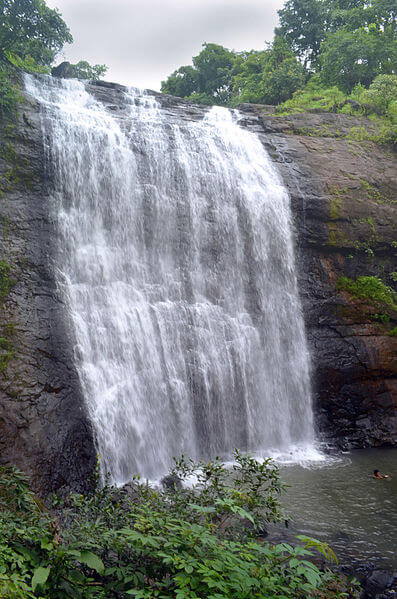 With the location of this place, we can undoubtedly expect incredible waterfalls. A famous one is the Vihigaon waterfall, also known as Ashoka waterfall. Other famous waterfalls are the Girisagar waterfall and Vaitarna waterfalls. Vaitarna waterfall is a bit of a hidden one, and you actually have to trek to reach there. However, it is advisable to trek the route with an expert's support and help.
You have also got to visit the Five waterfalls. To reach it, you need to reach Ghatandevi and move a little further until you see a rough road that leads to a railway line. Across this railway line, you can see five waterfalls are falling one below the other, which is the main attraction for the tourists here.
Everyone loves waterfalls, and in Igatpuri, you can experience meditation under the waterfall. It feels fantastic and is one of the best things to do in Igatpuri.
Visit Historical sites
As said in the beginning, Igatpuri has many interesting historical sites that standstill to this day. Constructed around in the 10th century, Tringalwadi fort is one of the central attractions for this place. Originally built to overlook the trade route between Konkan and Nashik, now it can be accessed to get eye-candy aerial views of the locality.
You also got to visit the Igatpuri cemetery which is situated on a hillock to the north of Igatpuri. The soldiers who have died during the great war in India are buried here.
Final Verdict
There is so much to explore at Igatpuri. The best part of all is silence at the altitude. The scenery is simply excellent and couldn't convey enough with the content. To explore the real bliss and peace, you must visit Igatpuri at least once.
Igatpuri is very analogous to Himalaya without snow. There are monks, and there are beautiful scenes, and there is a nature that never falls short even on the narrowing peak.
So, this ends our list of the 7 best things to do in Igatpuri. What's stopping you from visiting this wonderful place? Be safe and enjoy one of the best travel destinations in Maharashtra.
Visit Igatpuri and let us know your personal experience in the comments below. 
Also read: 7 Best One Day Picnic Spots Near Mumbai For Couples