There's a famous quote about exploring by J.R.R. Tolkien which says:
Not all those who wander are lost.

– J.R.R. Tolkien
No matter whether it is your inner self or the outer world, one should never stop exploring.
The exploration never goes in vain; it always teaches you something meaningful.
You can start by exploring your city or town and then move forward to explore a particular destination.
Below is the collection of 50 famous quotes about exploring the world and new places. These famous quotes about exploring will surely ignite the explorer in you.
So, here are the 50 famous quotes about exploring the world and new places:
Famous Quotes About Exploring
If we were meant to stay in one place we'd have roots instead of feet.

– Rachel Wolchin
Don't listen to what they say. Go see.

– Unknown
It's a big world out there, go explore.

– Unknown
I'm not lost. I'm exploring.

– Jana Stanfield
Go outside and explore.

– Unknown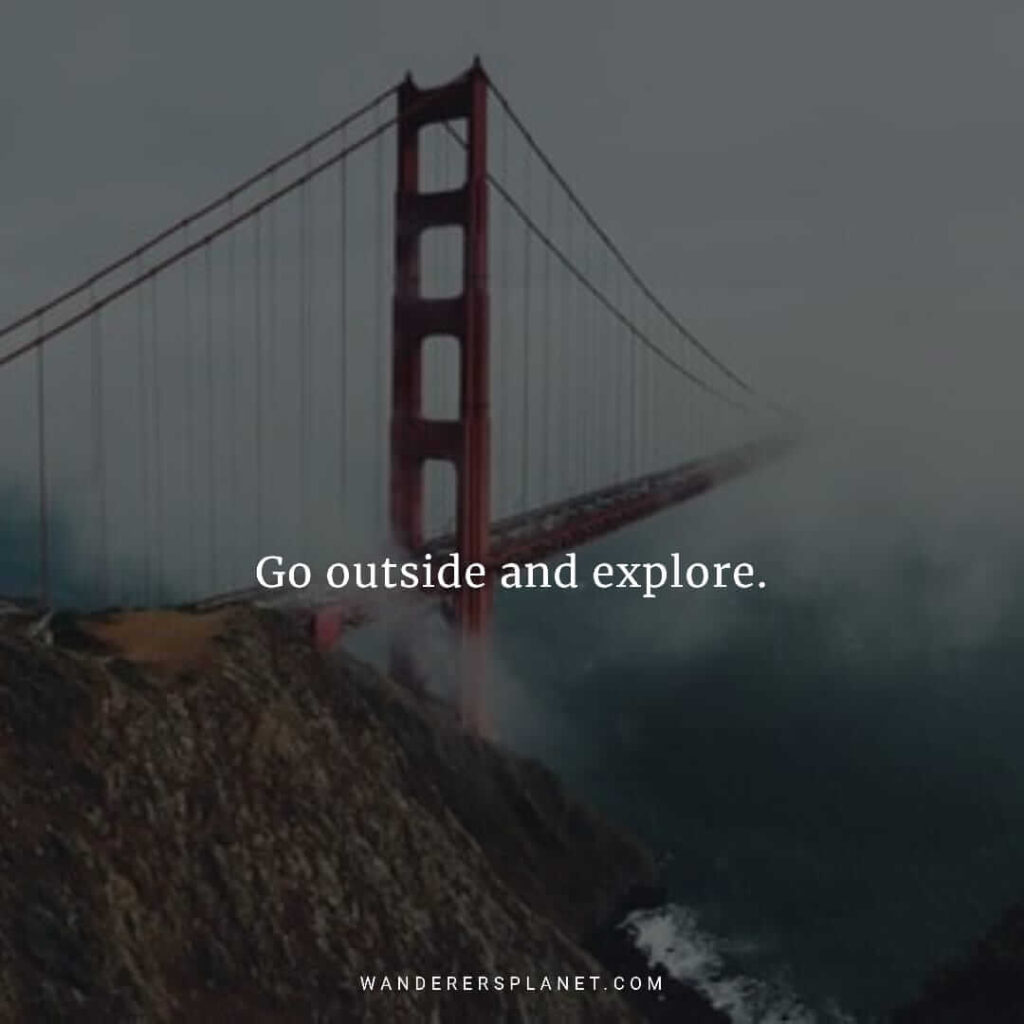 Exploration is curiosity put into action.

– Don Walsh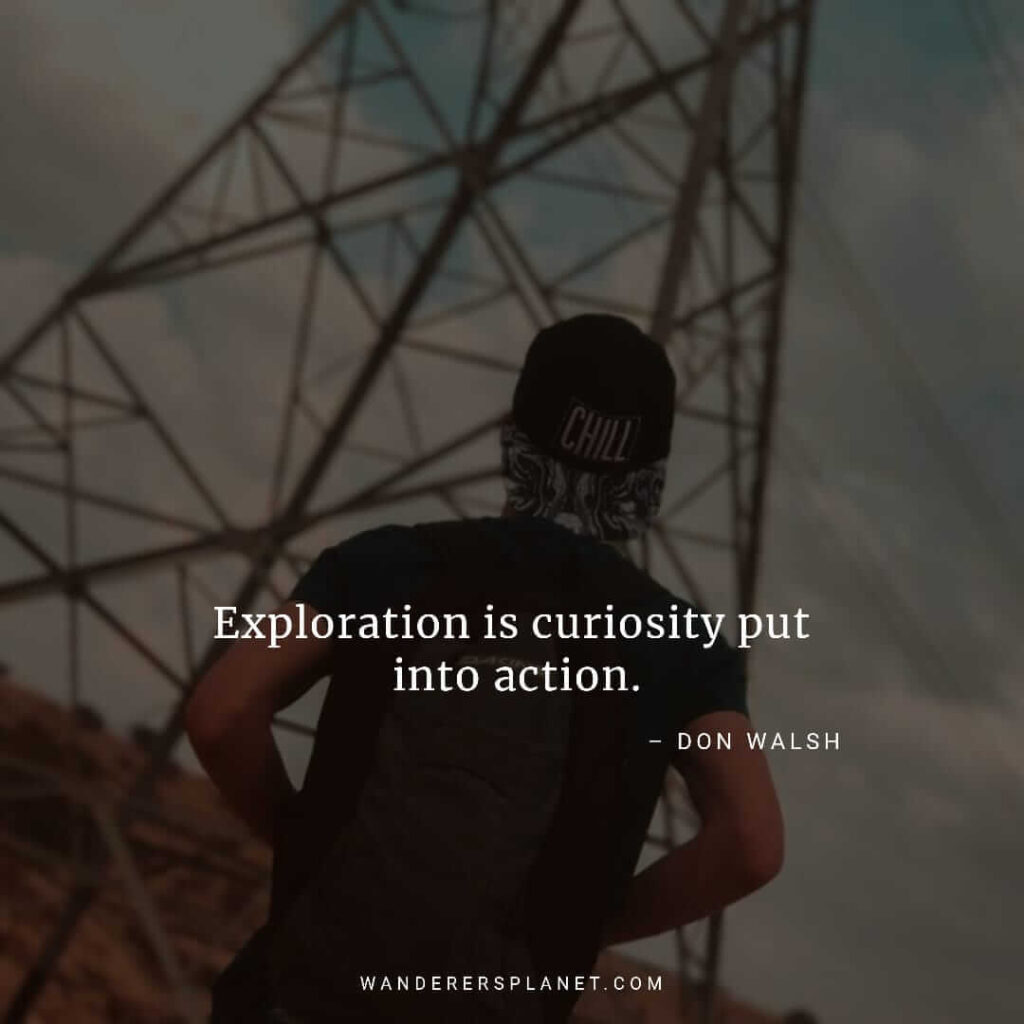 Be fearless in the pursuit of what sets your soul on fire.

– Jennifer Lee
Exploration is really the essence of the human spirit.

– Frank Borman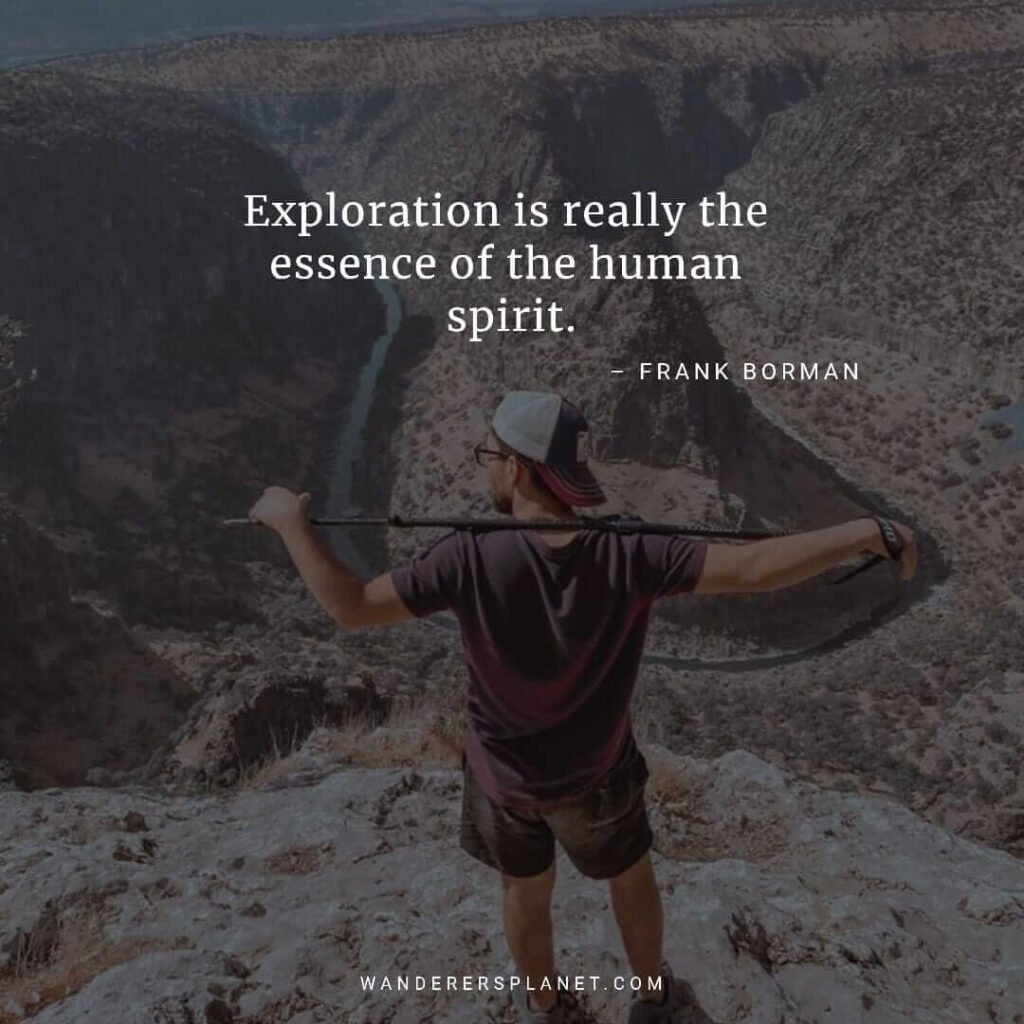 Of all the books in the world, the best stories are found between the pages of a passport.

— Unknown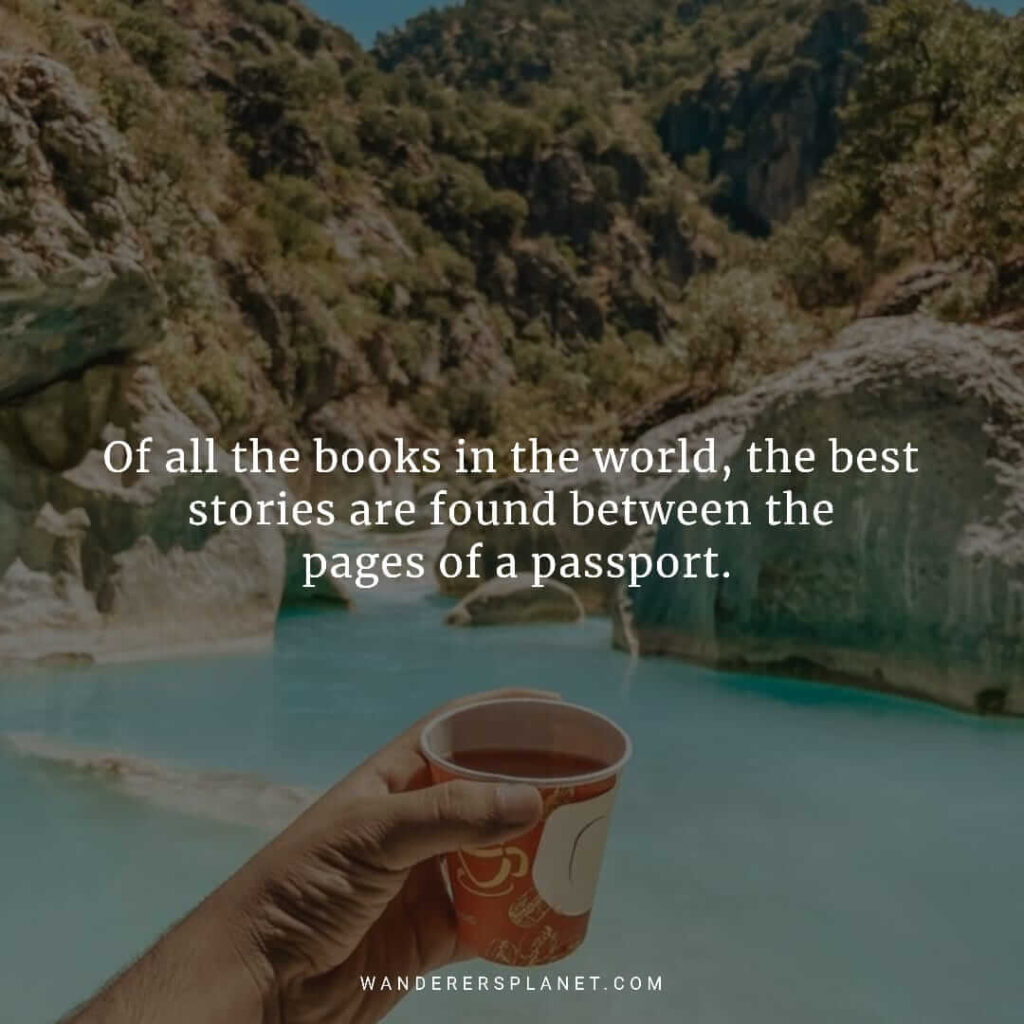 The purpose of life is to live it, to taste it, to experience to the utmost, to reach out eagerly and without fear for newer and richer experience.

– Eleanor Roosevelt
Better to see something once than hear about it a thousand times

– Unknown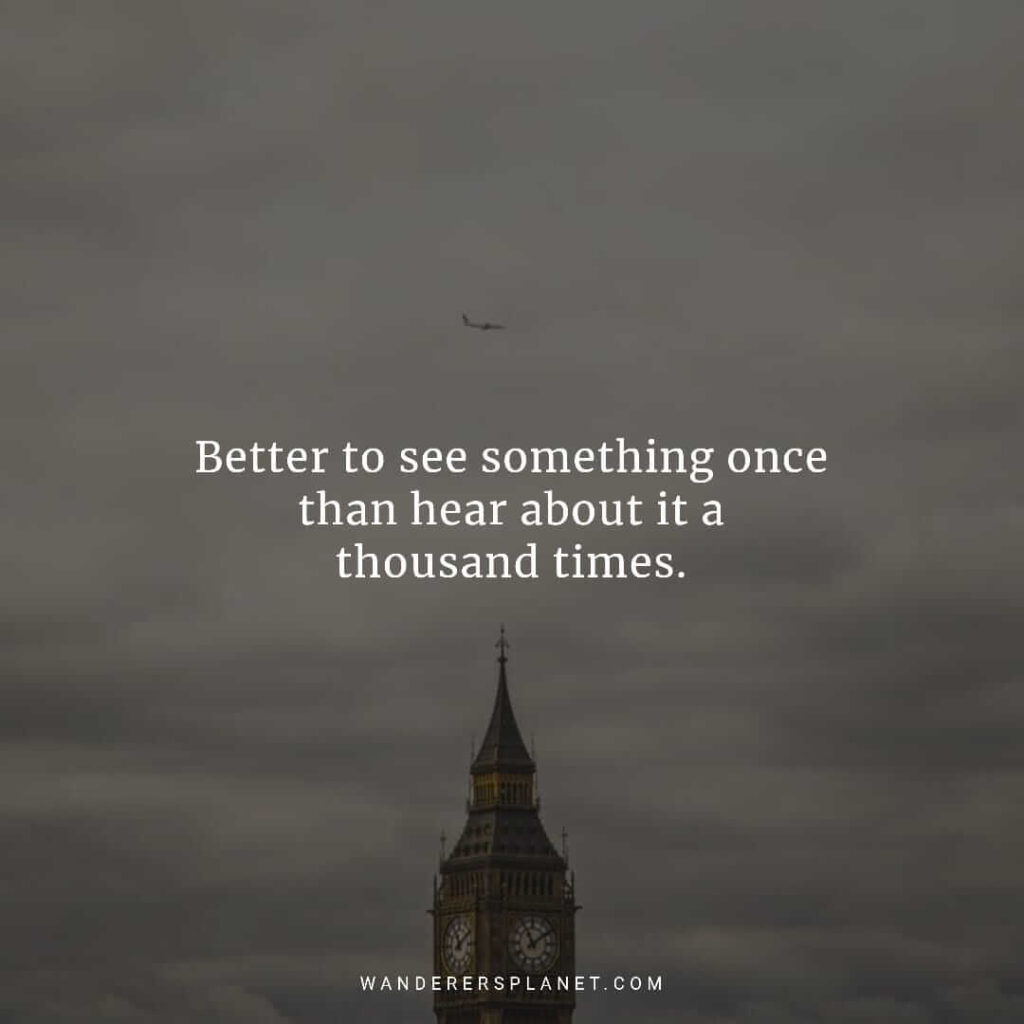 The biggest adventure you can ever take is to live the life of your dreams.

– Unknown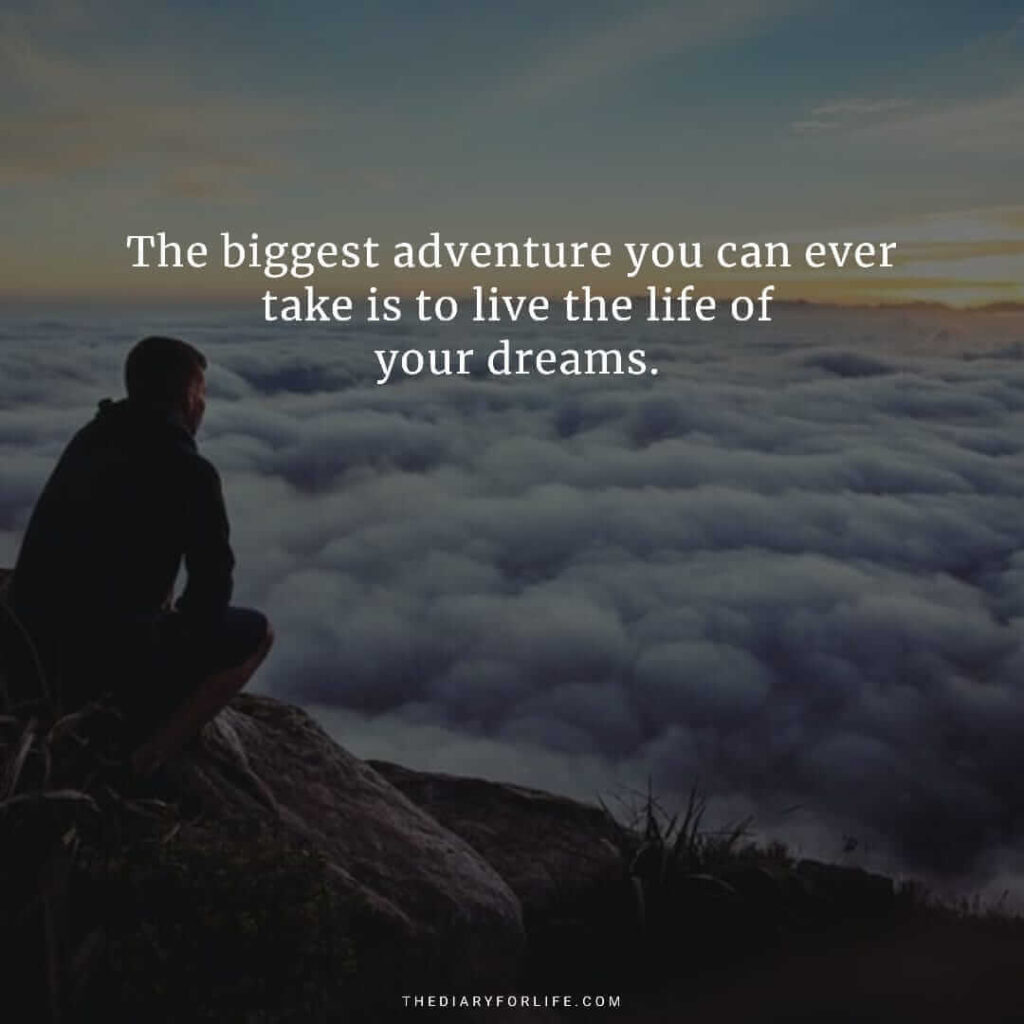 Quotes About Exploring The World
The world is a book and those who do not travel read only one page.

– St Augustine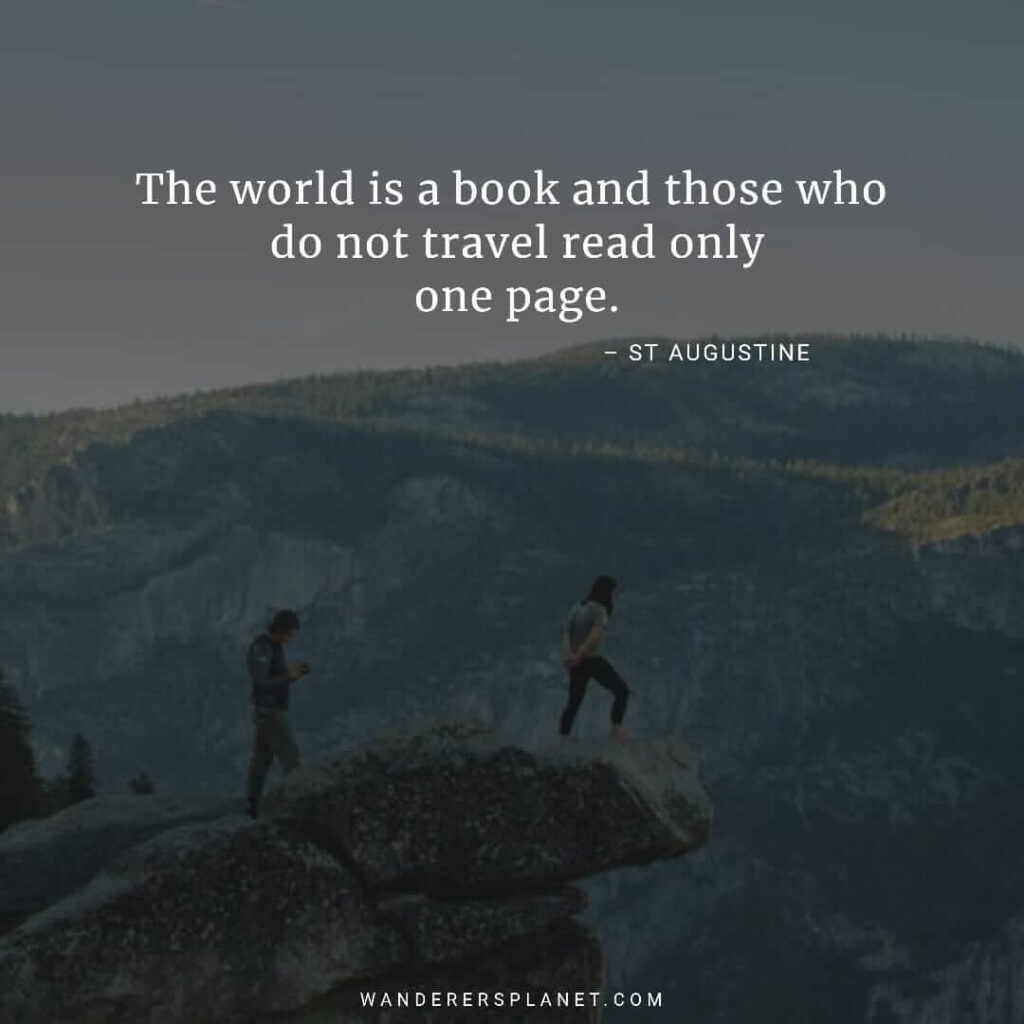 Life is short and the world is wide.

– Unknown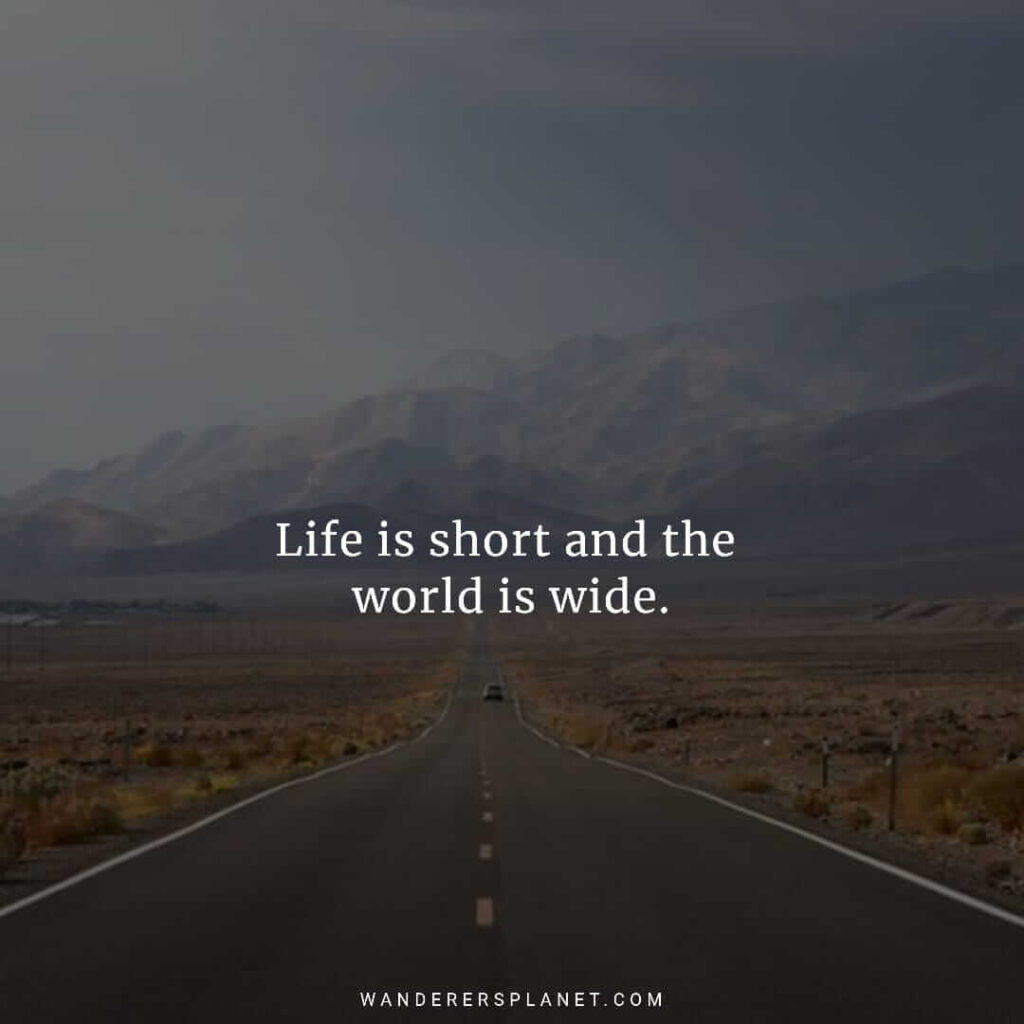 Not all classrooms have four walls.

– Unknown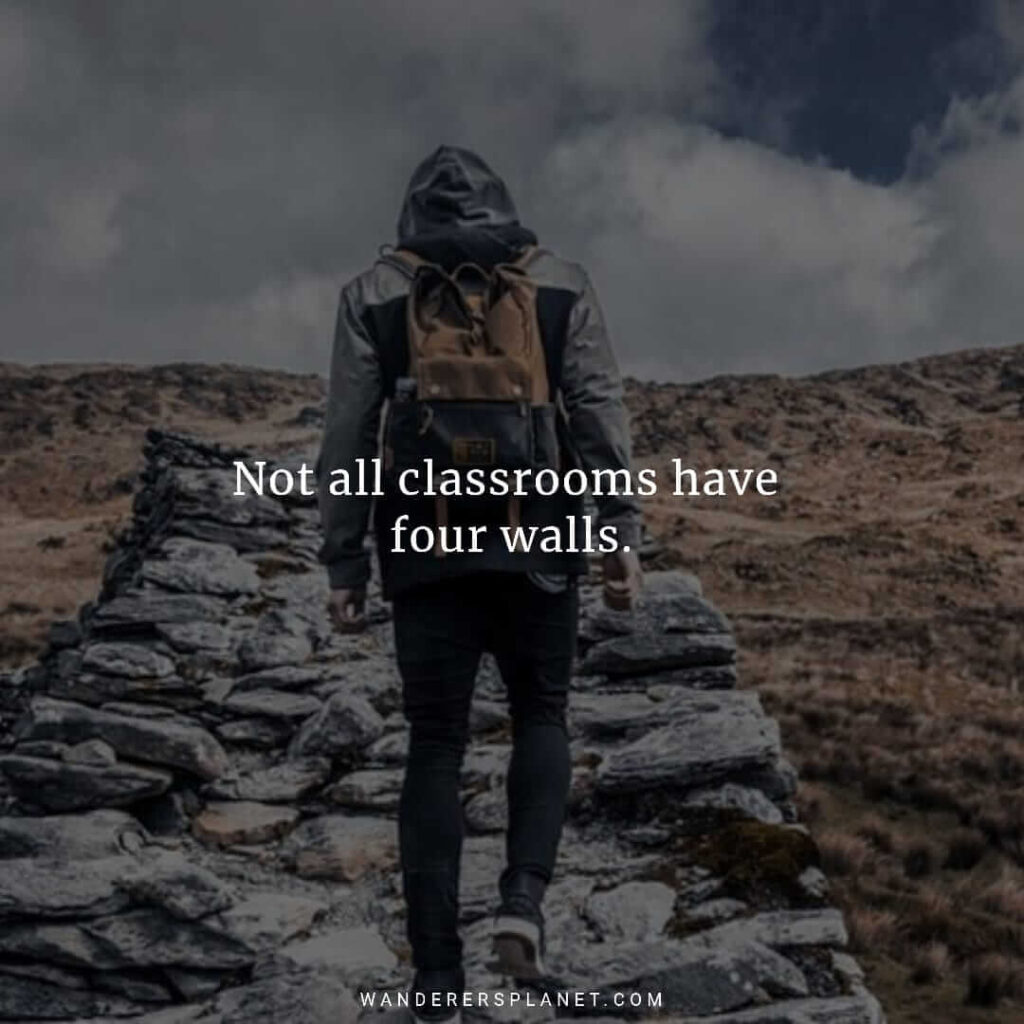 Exploration is a wonderful way to open our eyes to the world, and to truly see that impossible is just a word.

– Richard Branson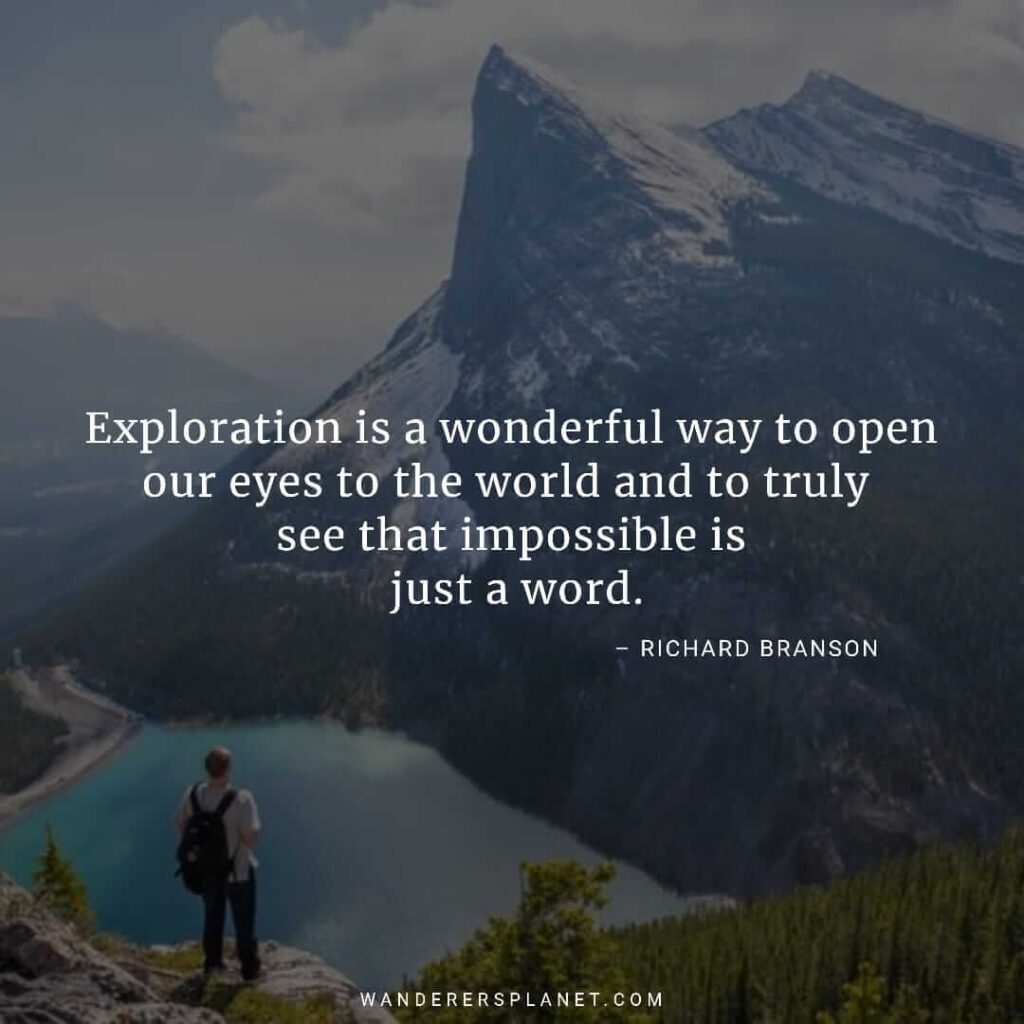 The world is yours to explore.

– Unknown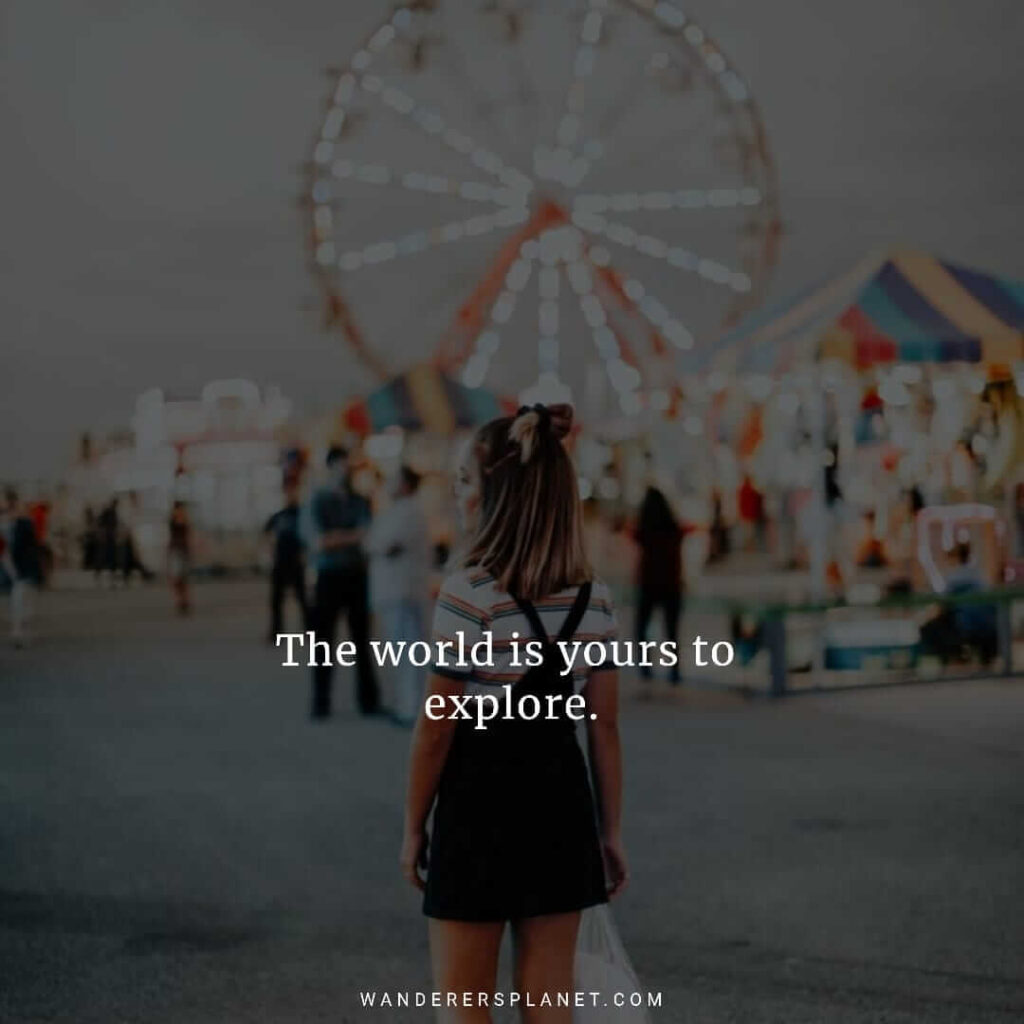 Man cannot discover new oceans unless he has the courage to lose sight of the shore.

– Andre Gide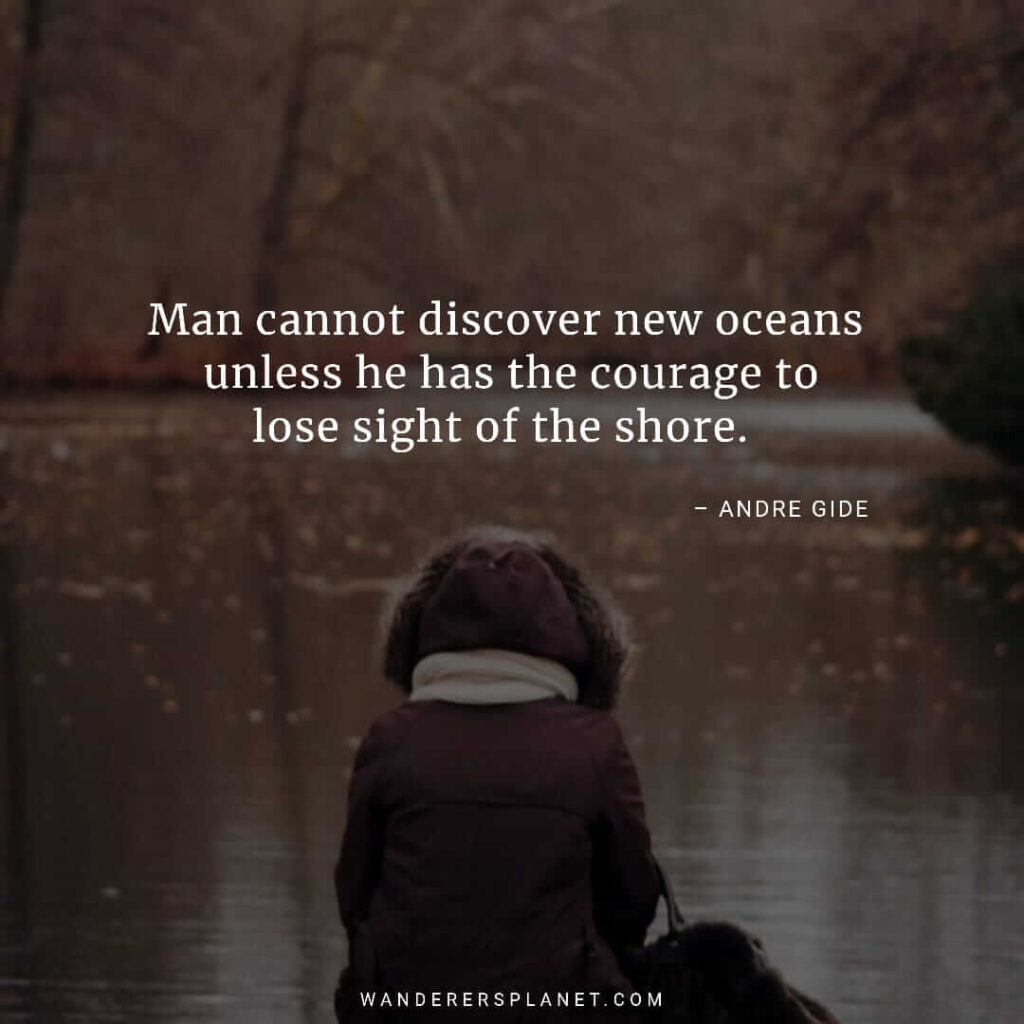 There's a whole world out there, right outside your window. You'd be a fool to miss it.

– Charlotte Eriksson
To travel is to discover that everyone is wrong about other countries.

– Aldous Huxley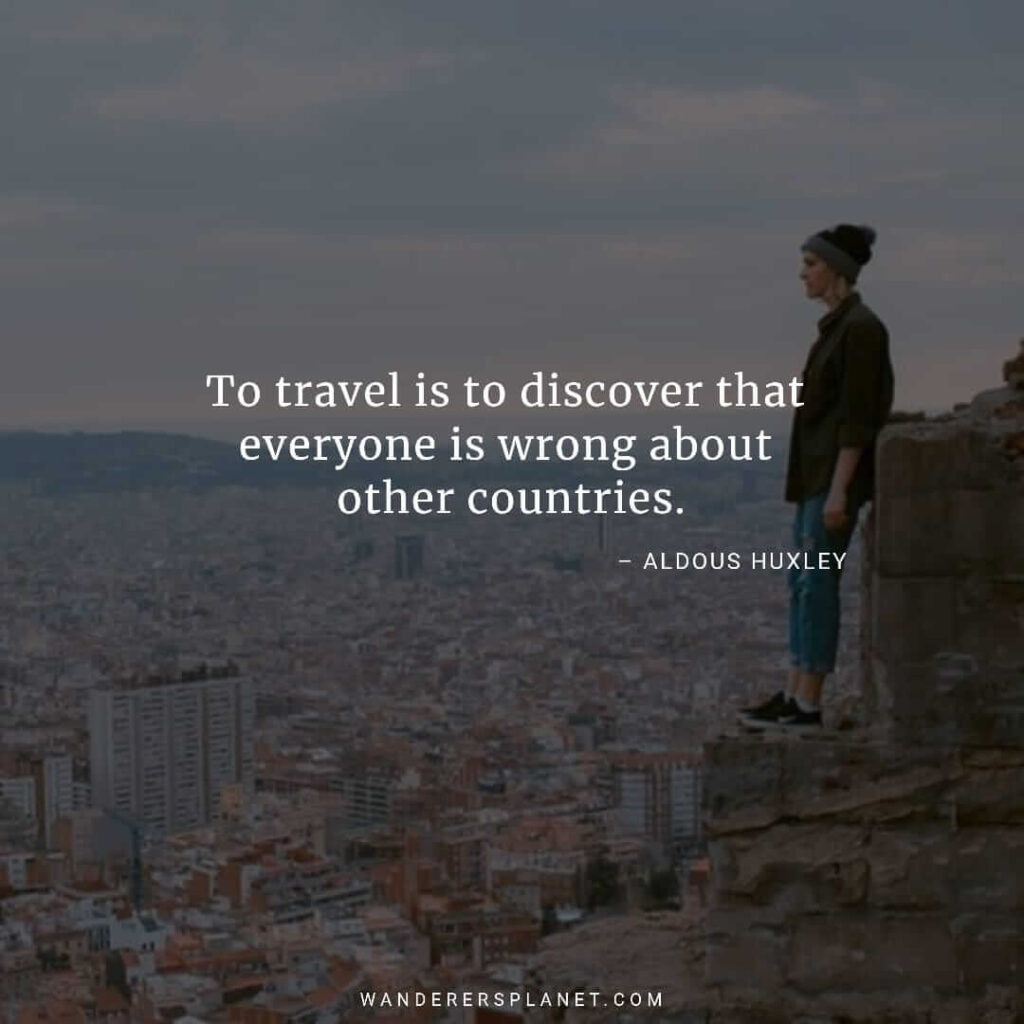 Some beautiful paths can't be discovered without getting lost.

– Erol Ozan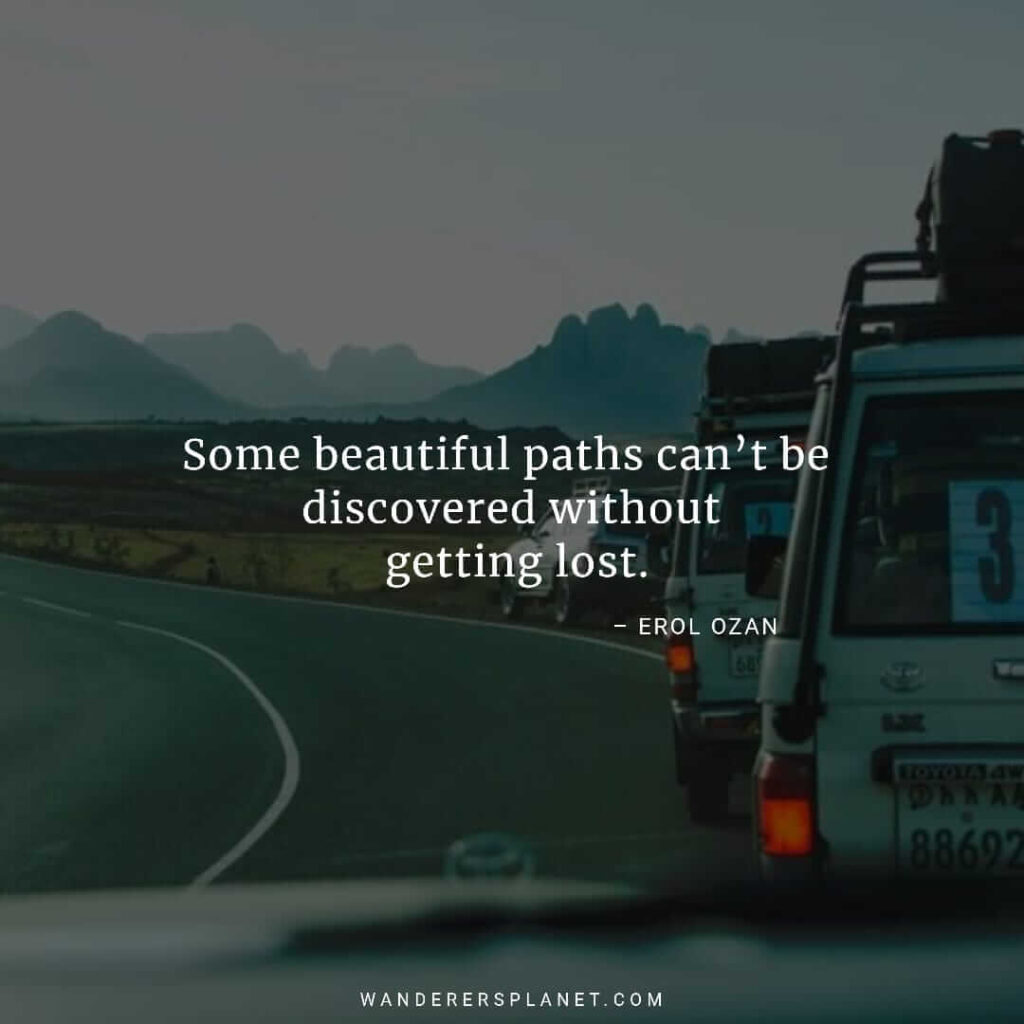 When overseas you learn more about your own country, than you do the place you're visiting.

– Clint Borgen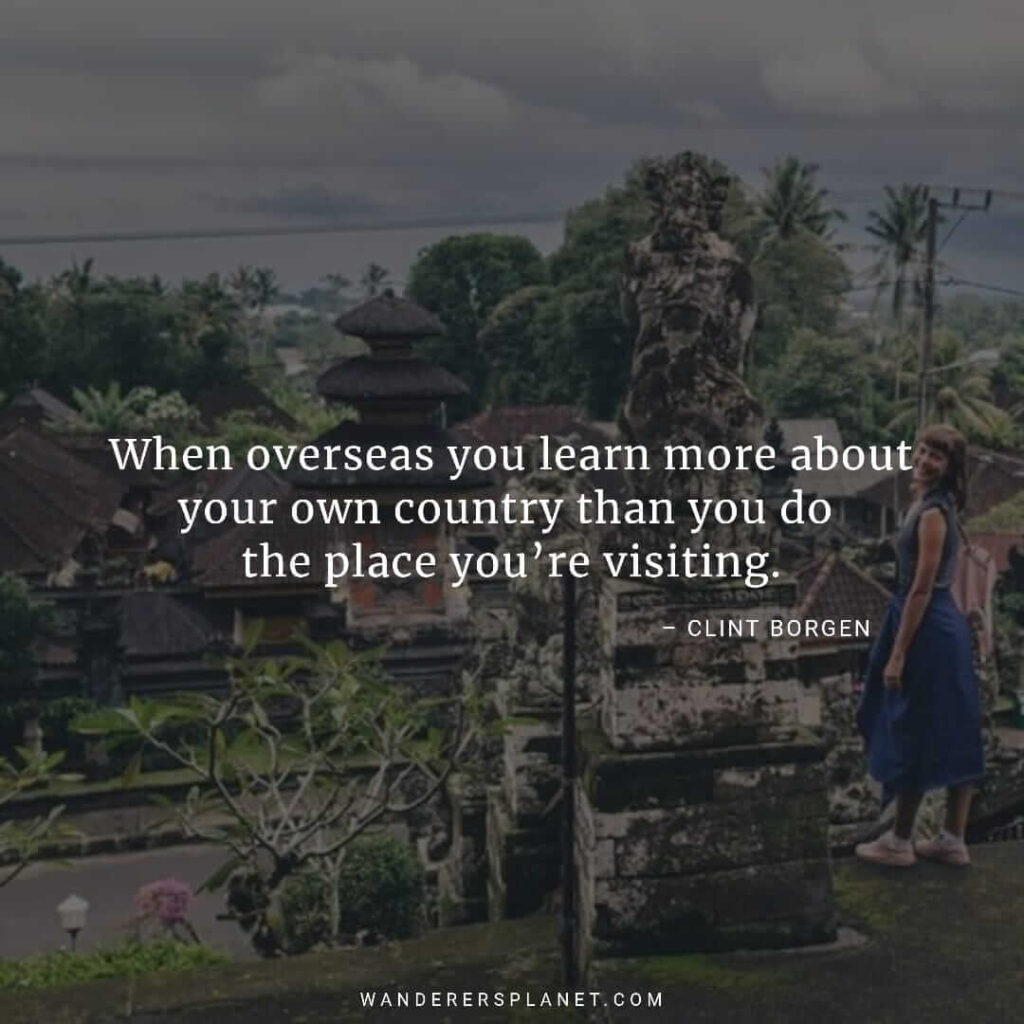 The most beautiful in the world is, of course, the world itself.

– Wallace Stevens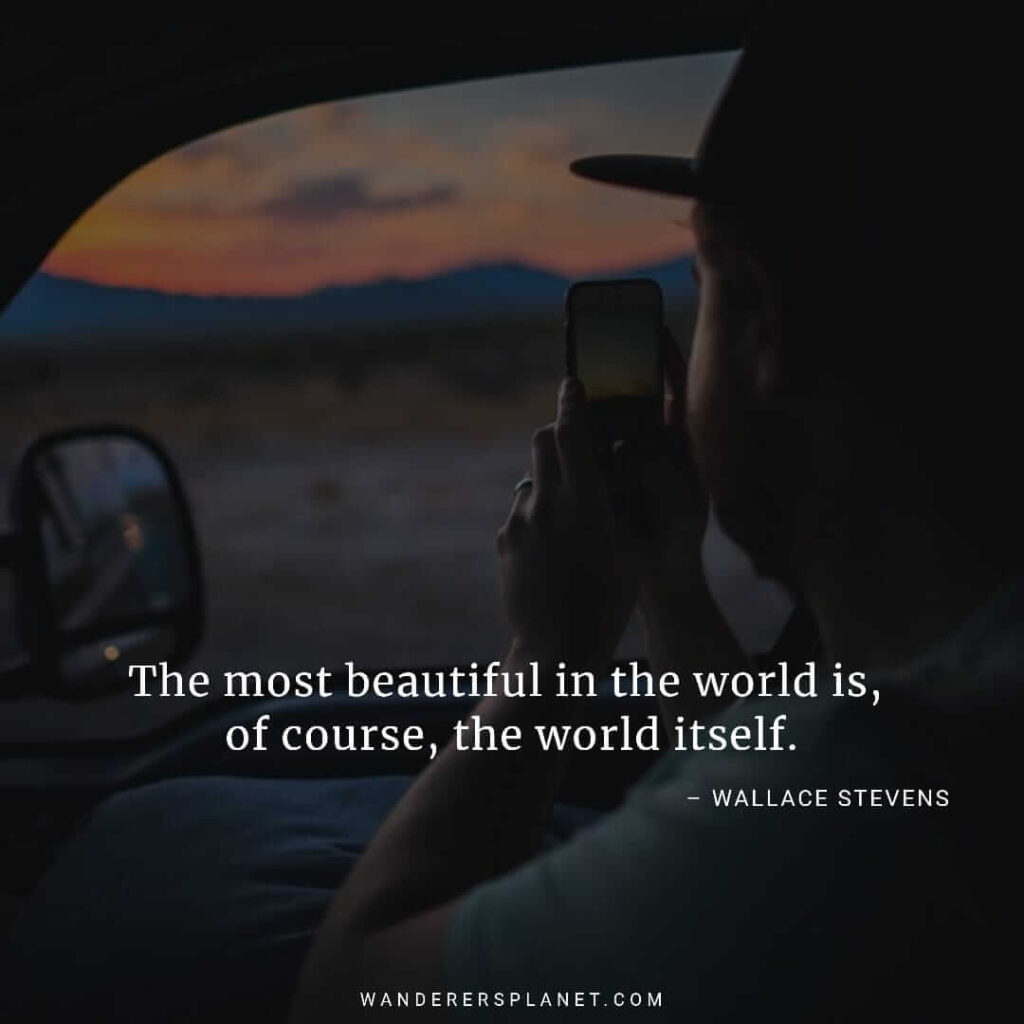 Quotes About Exploring Nature
Look deep into nature, and then you will understand everything better.

– Albert Einstein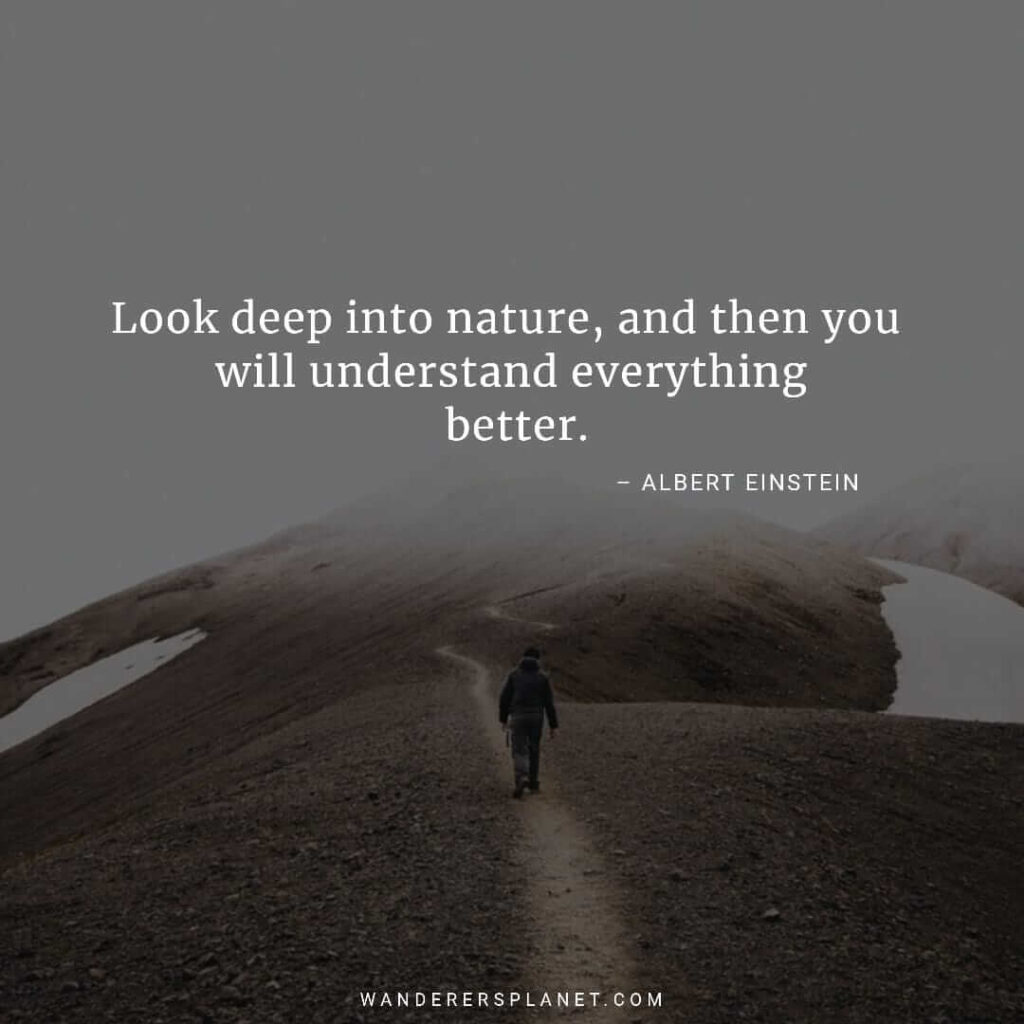 Earth and sky, woods and fields, lakes and rivers, the mountain and the sea, are excellent schoolmasters, and teach of us more than we can ever learn from books.

– John Lubbock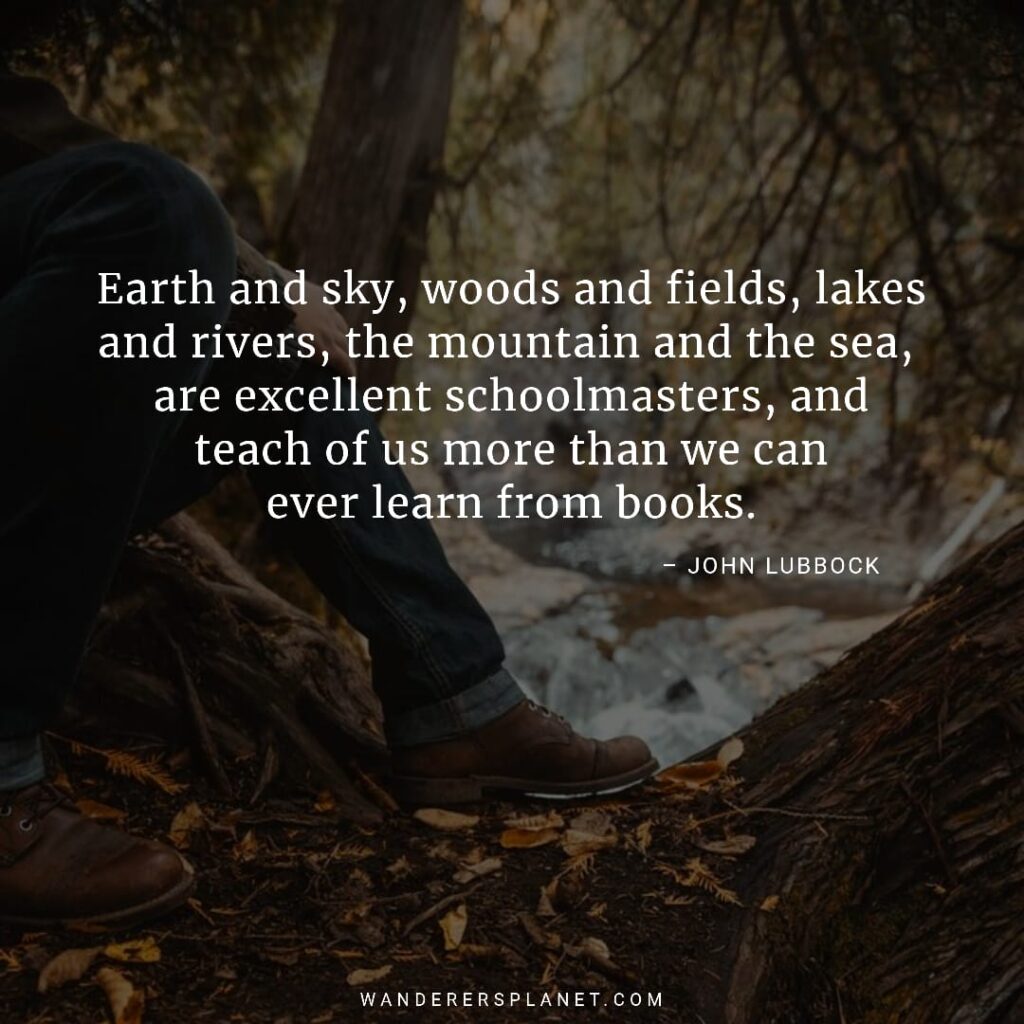 Exploring nature helps you to stay close to yourself.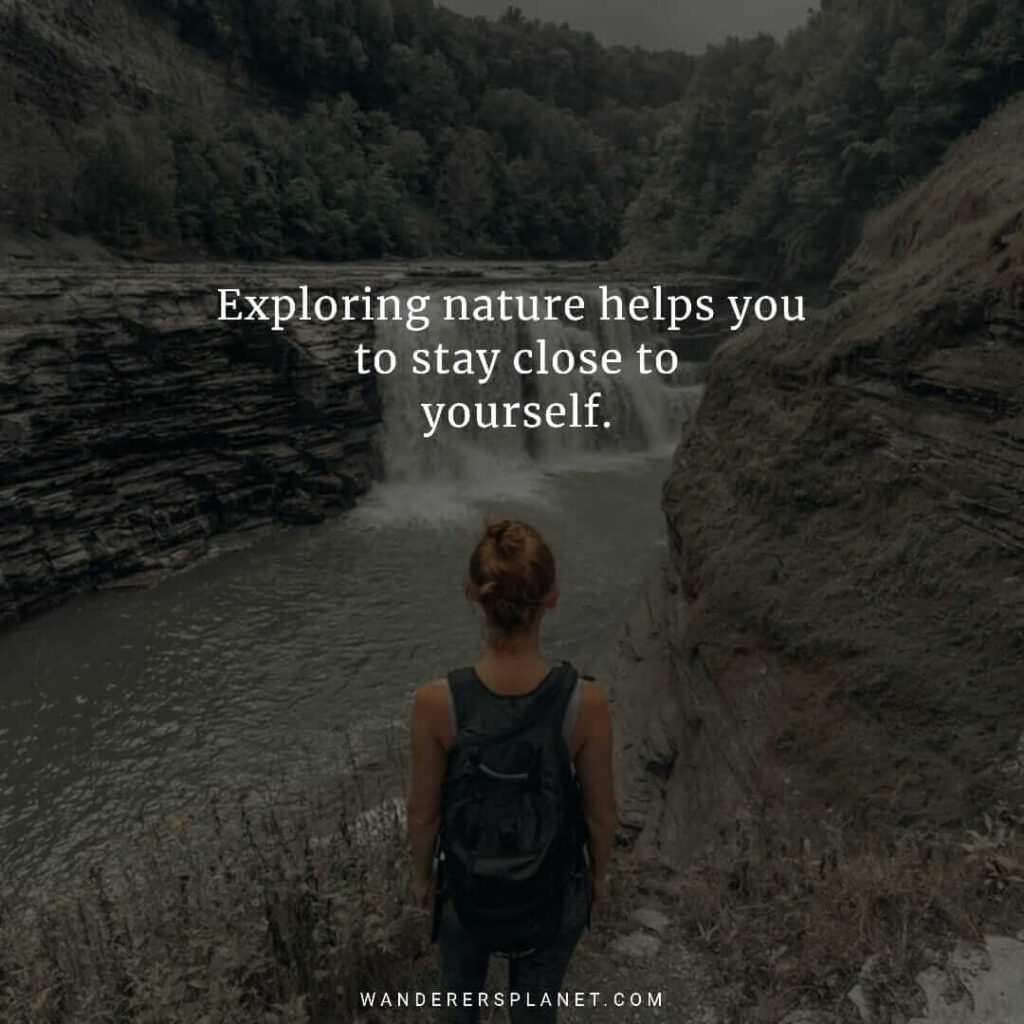 The richness I achieve comes from Nature, the source of my inspiration.

– Claude Monet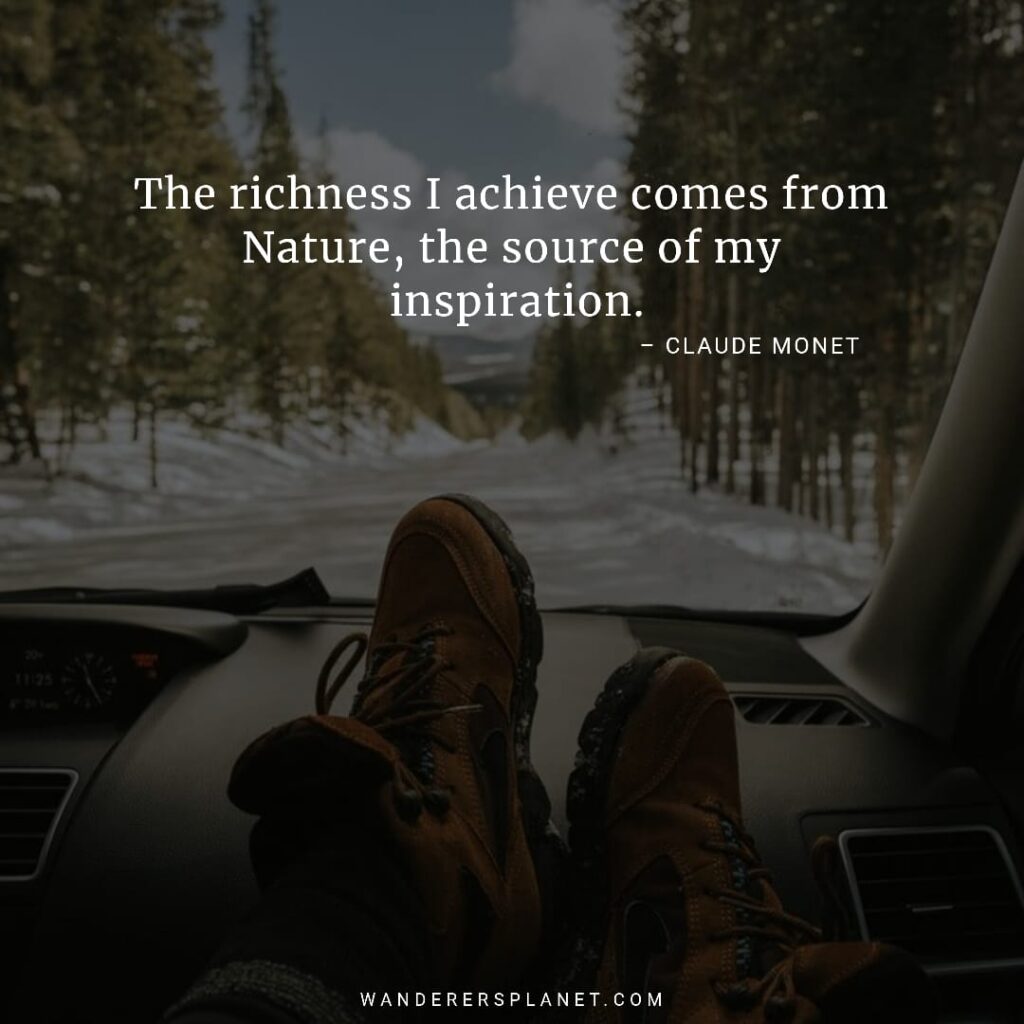 Leave the road, take the trails.

– Pythagoras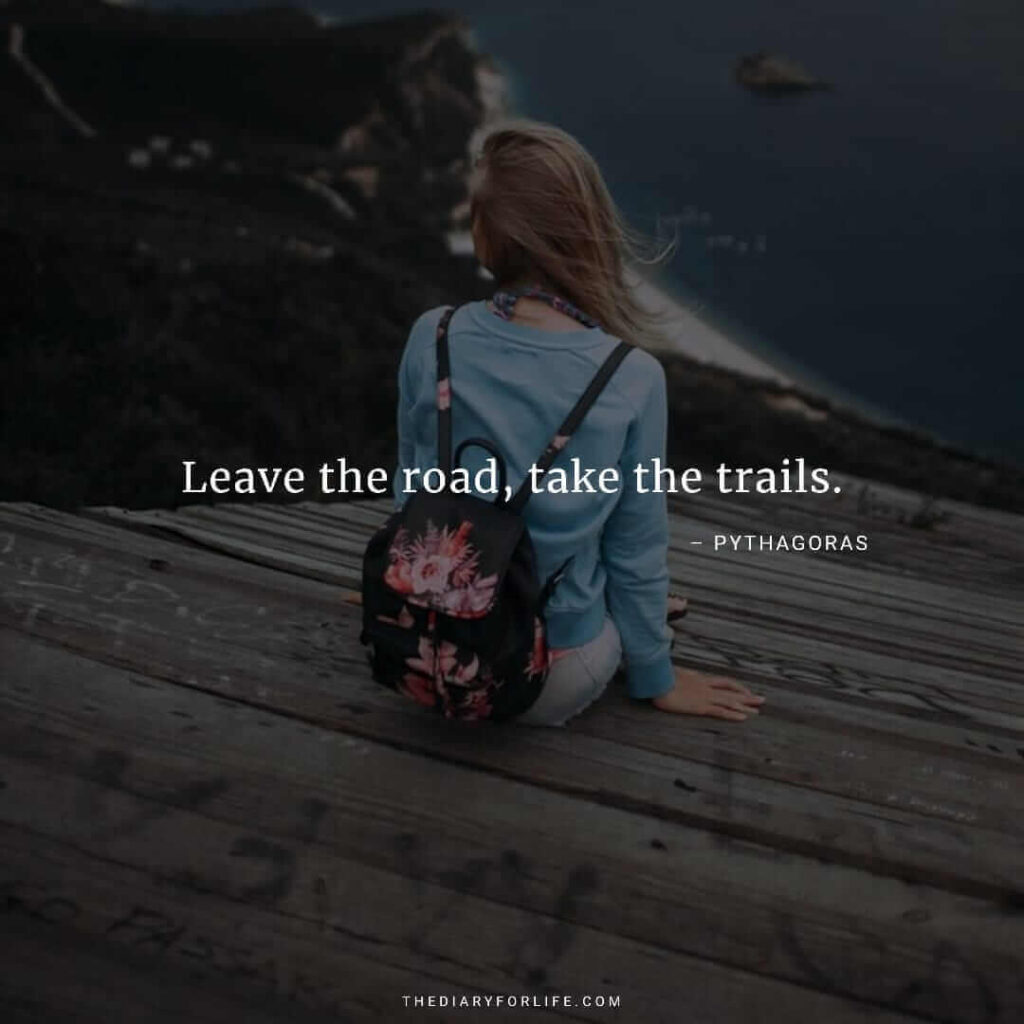 Explore nature not only with your eyes but with your mind, soul, and heart too.
Heaven is under our feet as well as over our heads.

– Henry David Thoreau
In every walk in with nature one receives far more than he seeks.

– John Muir
I took a walk in the woods and came out taller than the trees.

– Henry David Thoreau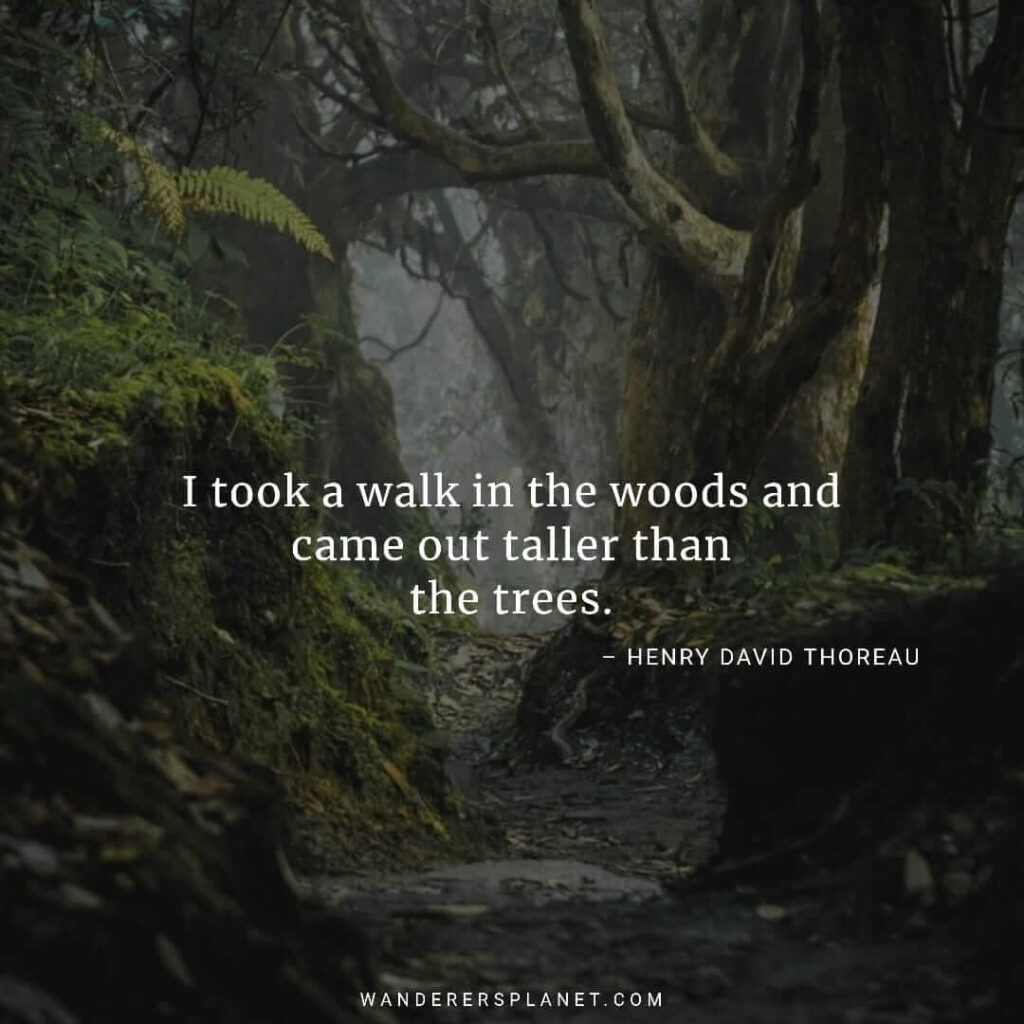 Between every two pines there is a doorway to a new world.

– John Muir
You can shake the sand from your shoes, but it will never leave your soul.

– Unknown
Quotes About Exploring New Places
Only those who risk going too far can possibly find out how far one can go.

– T.S. Eliot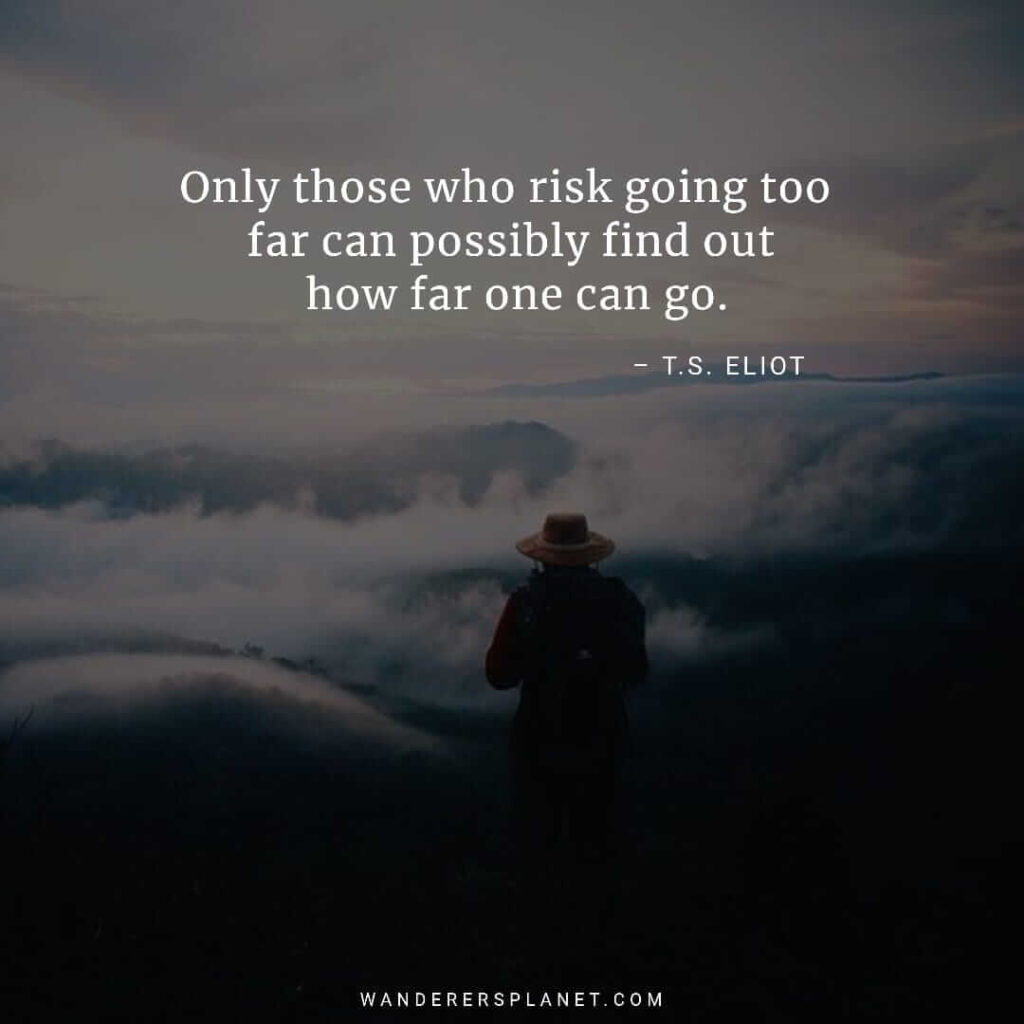 We shall not cease from exploration, and the end of all our exploring will be to arrive where we started and know the place for the first time.

– T.S. Eliot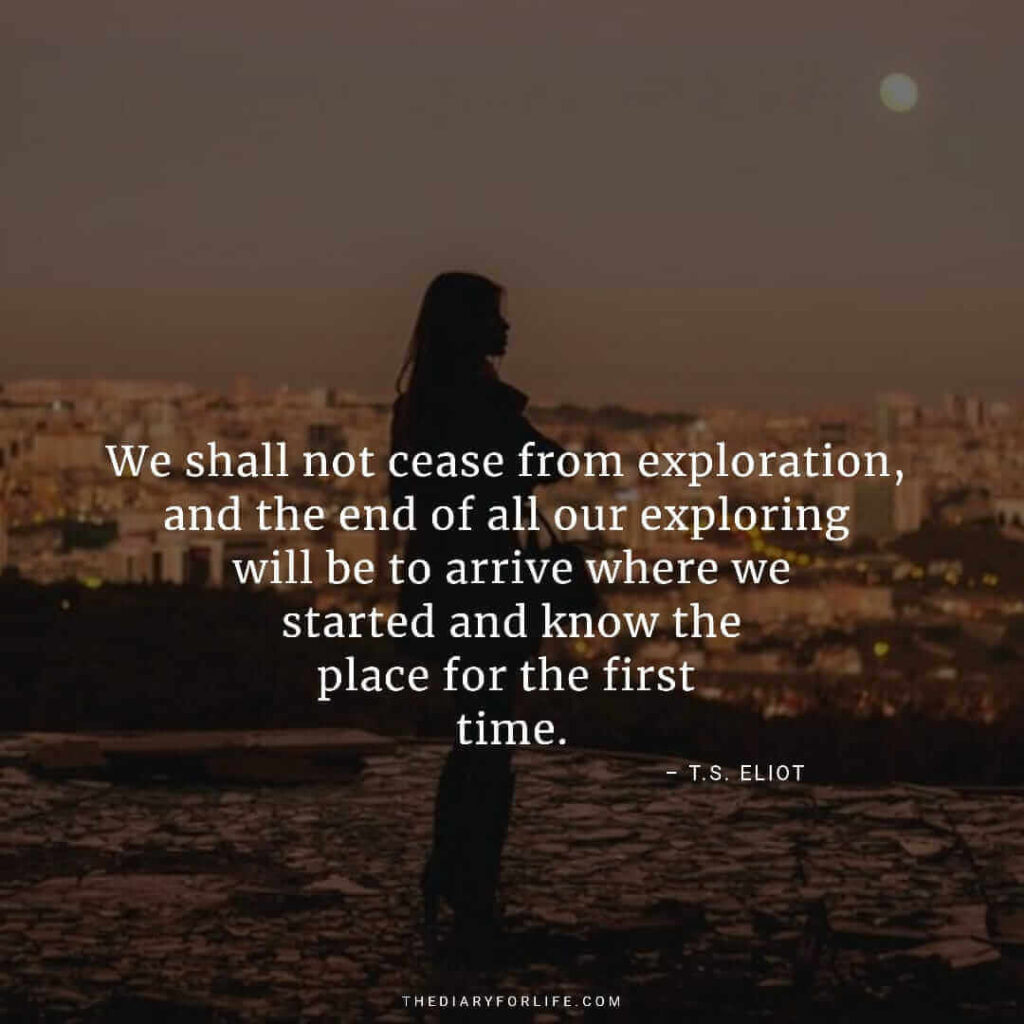 You are never too old to go on a new adventure.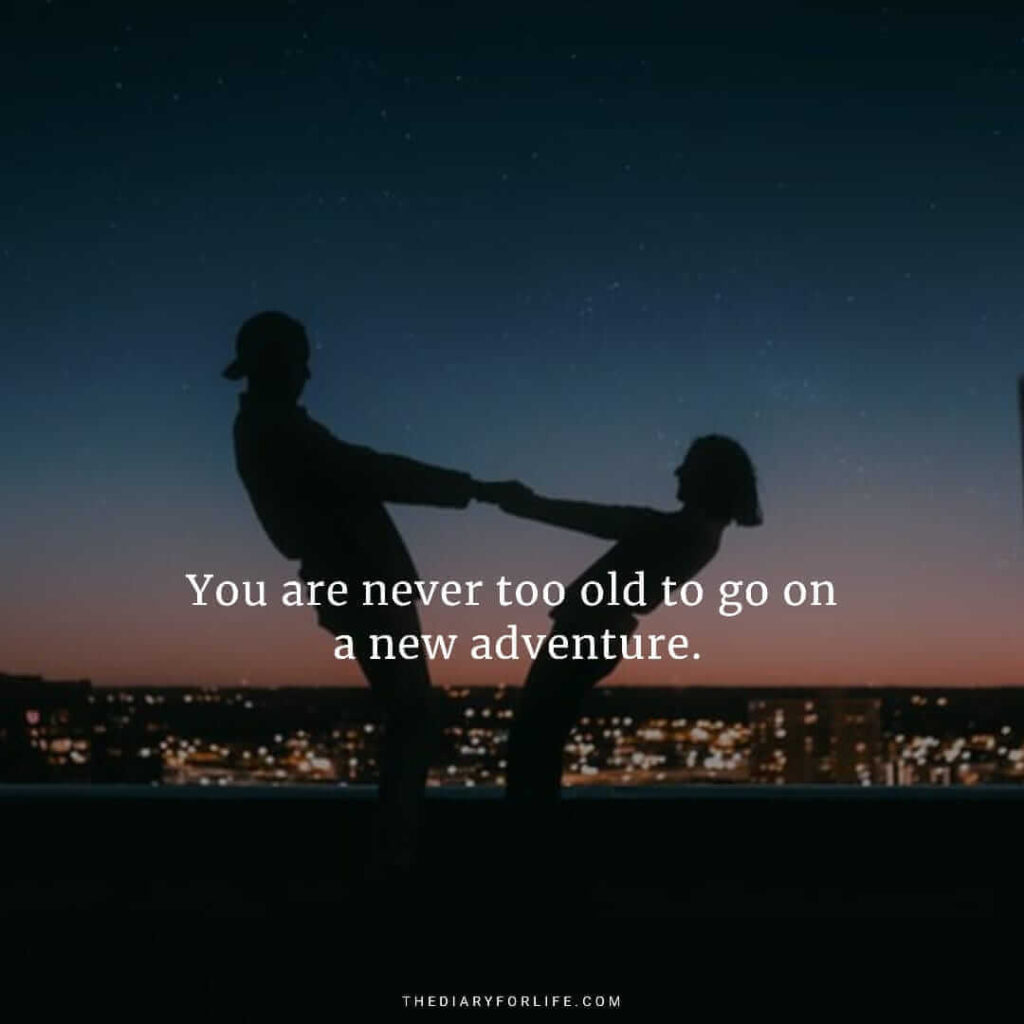 Exploration is experiencing what you have not experienced before.

– Richard Aldington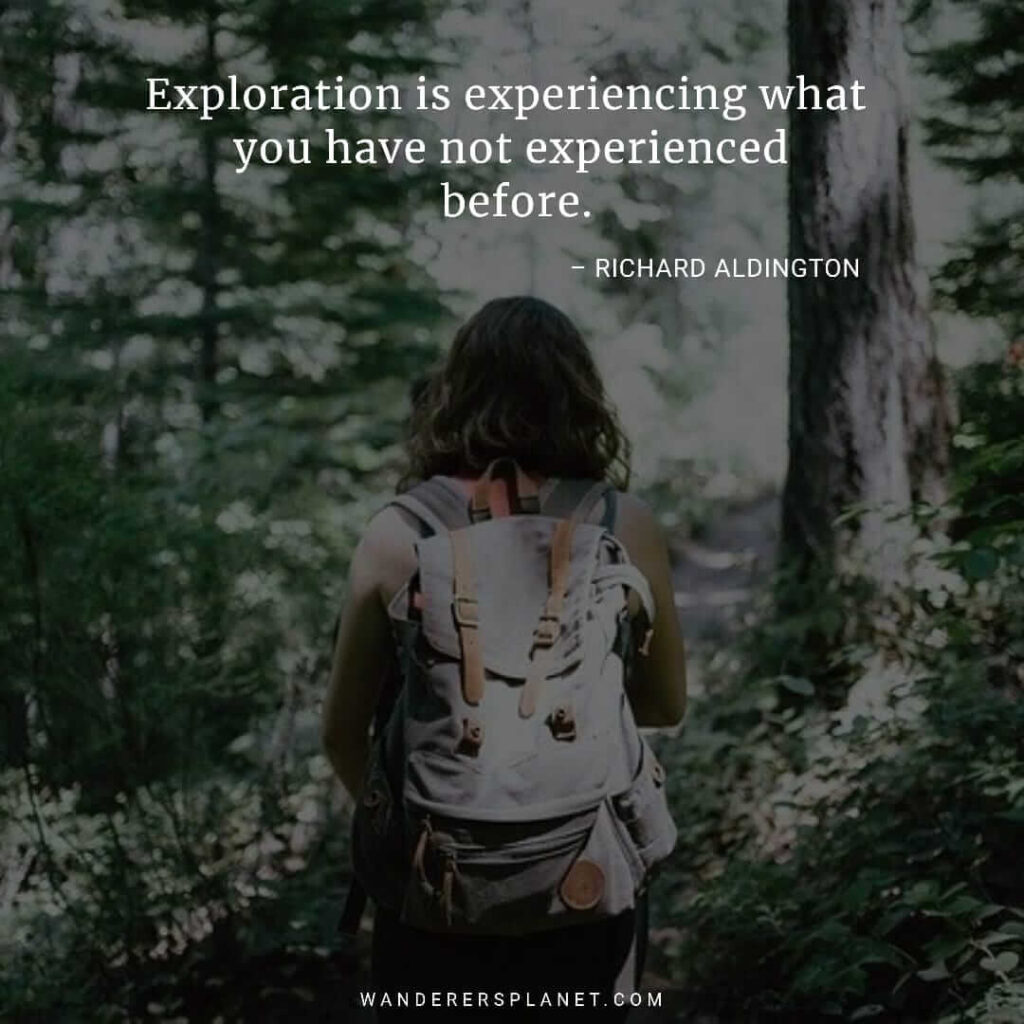 Once a year, go someplace you've never been before.

– Unknown
Leave home, leave the country, leave the familiar. Only then can routine experience—buying bread, eating vegetables, even saying hello—become new all over again.

– Anthony Doerr
Every new city or country or continent that I visit is a beautiful exploration from which I can learn.

– Andrea Michaels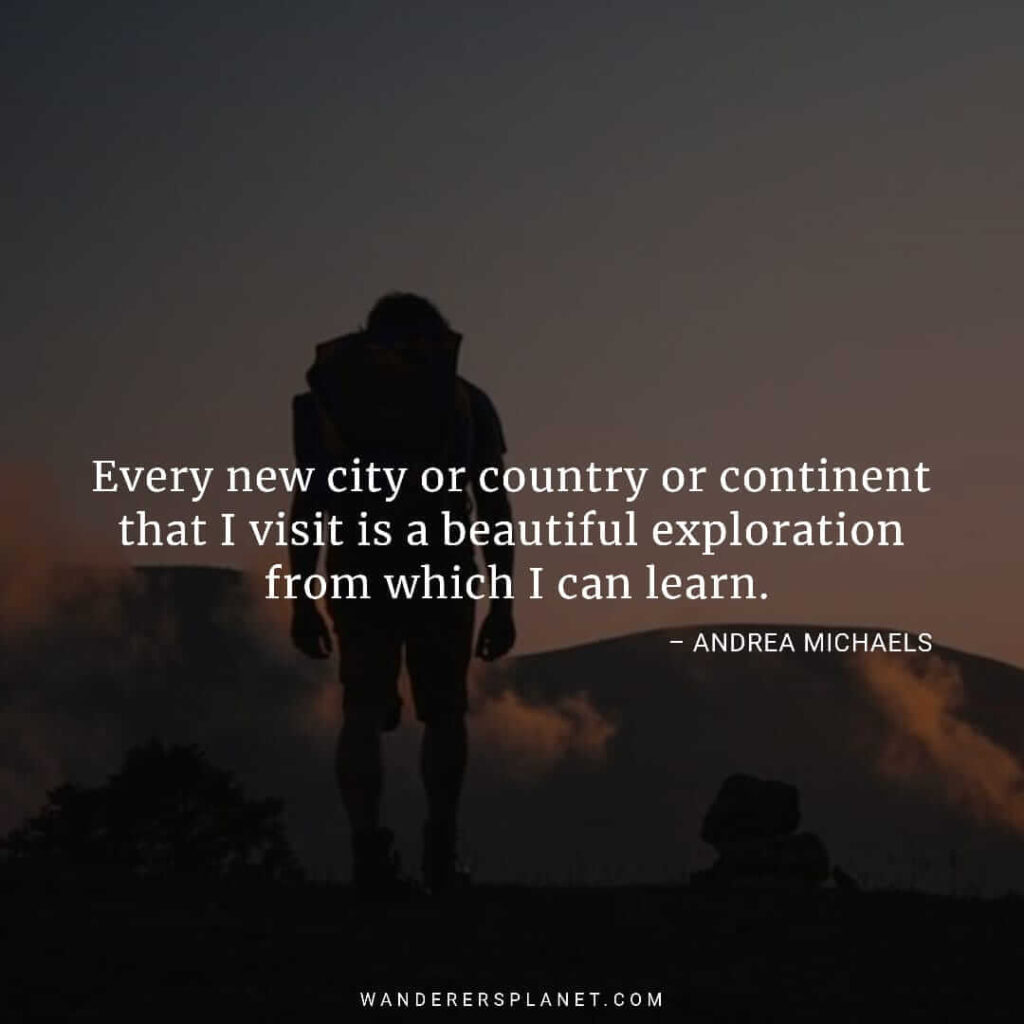 Keep going on new adventures, and you'll eventually find where you truly belong.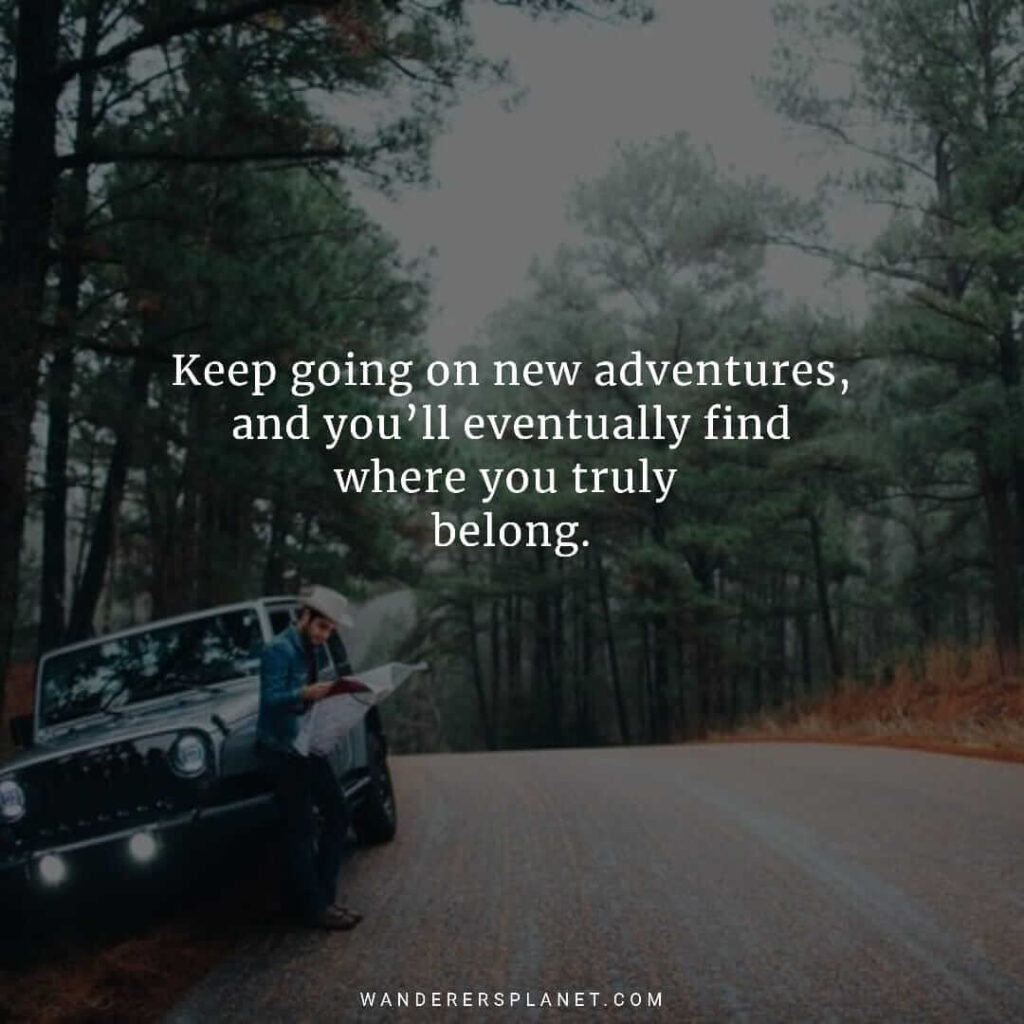 Quotes About Exploring The Unknown
Until you cross the bridge of your insecurities, you can't begin to explore your possibilities.

– Tim Fargo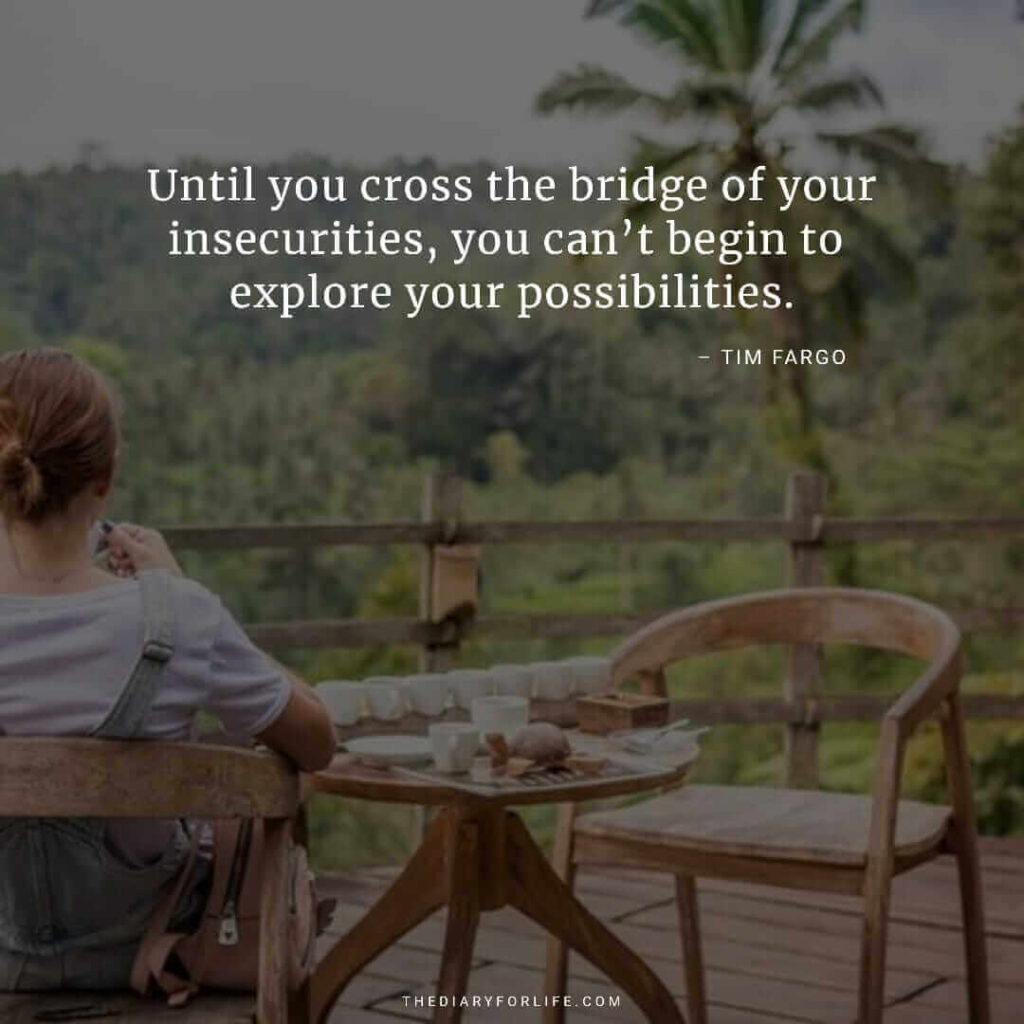 Exploring the unknown requires tolerating uncertainty.

– Brian Greene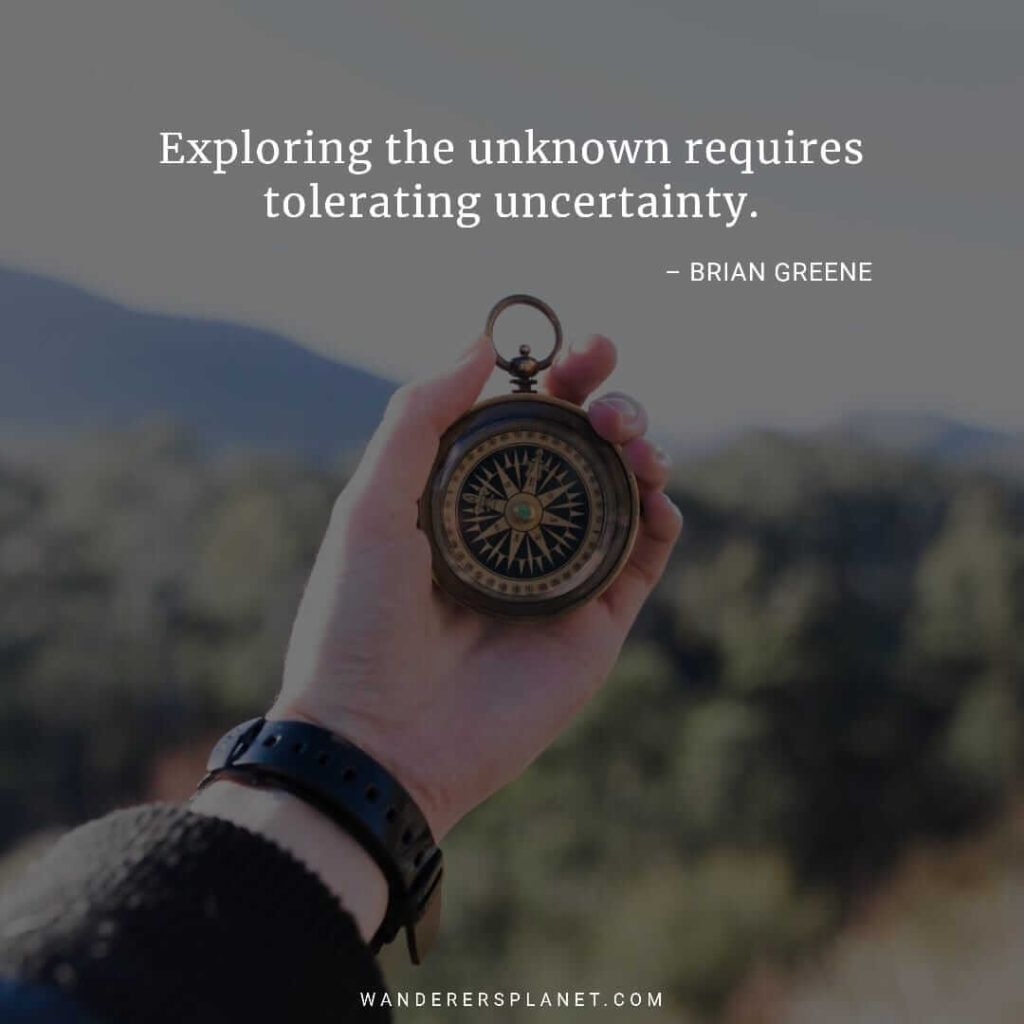 Exploration is wired into our brains. If we can see the horizon, we want to know what's beyond.

– Buzz Aldrin
The free exploring mind of the individual human is the most valuable thing in the world.

– John Steinbeck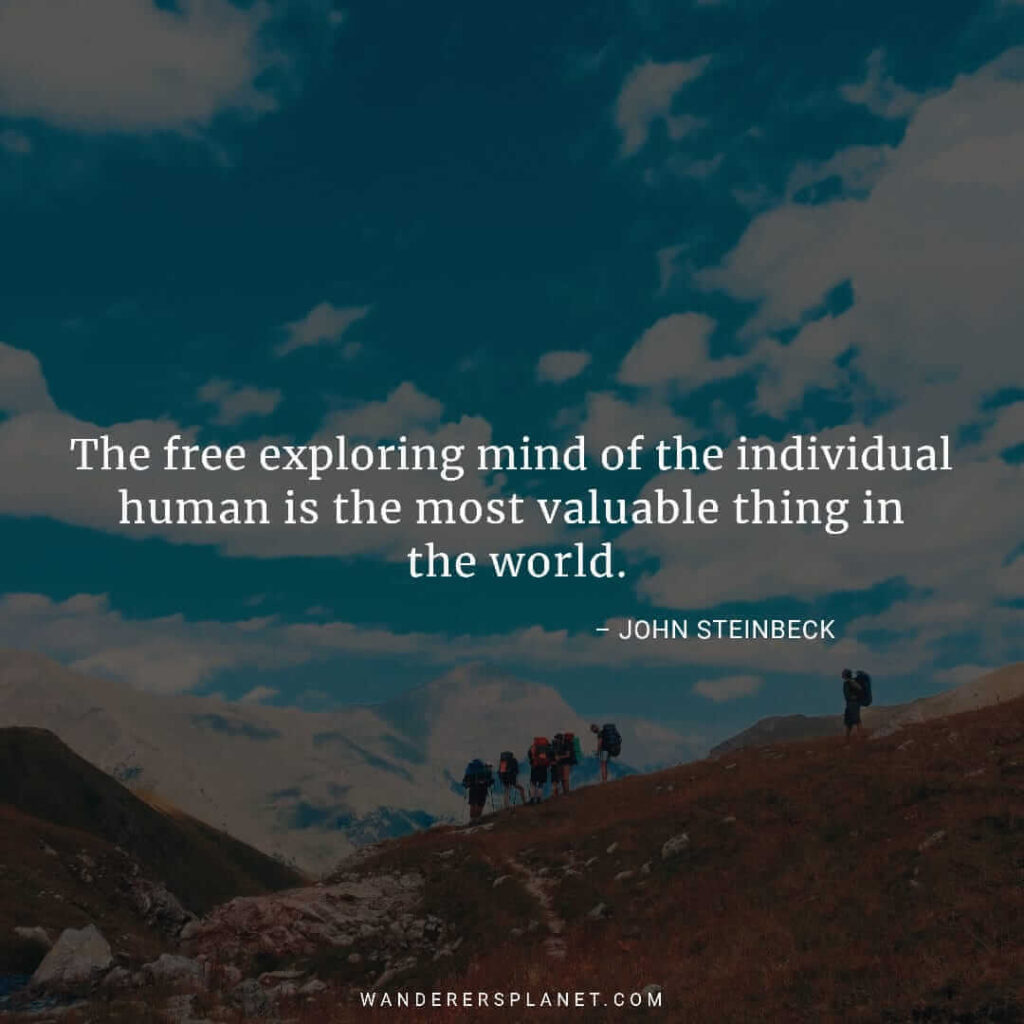 All art is a kind of exploring. To discover and reveal is the way every artist sets about his business.

– Robert Flaherty
Live life with no excuses, travel with no regret.

– Oscar Wilde
We wander for distraction, but we travel for fulfilment.

– Hilaire Belloc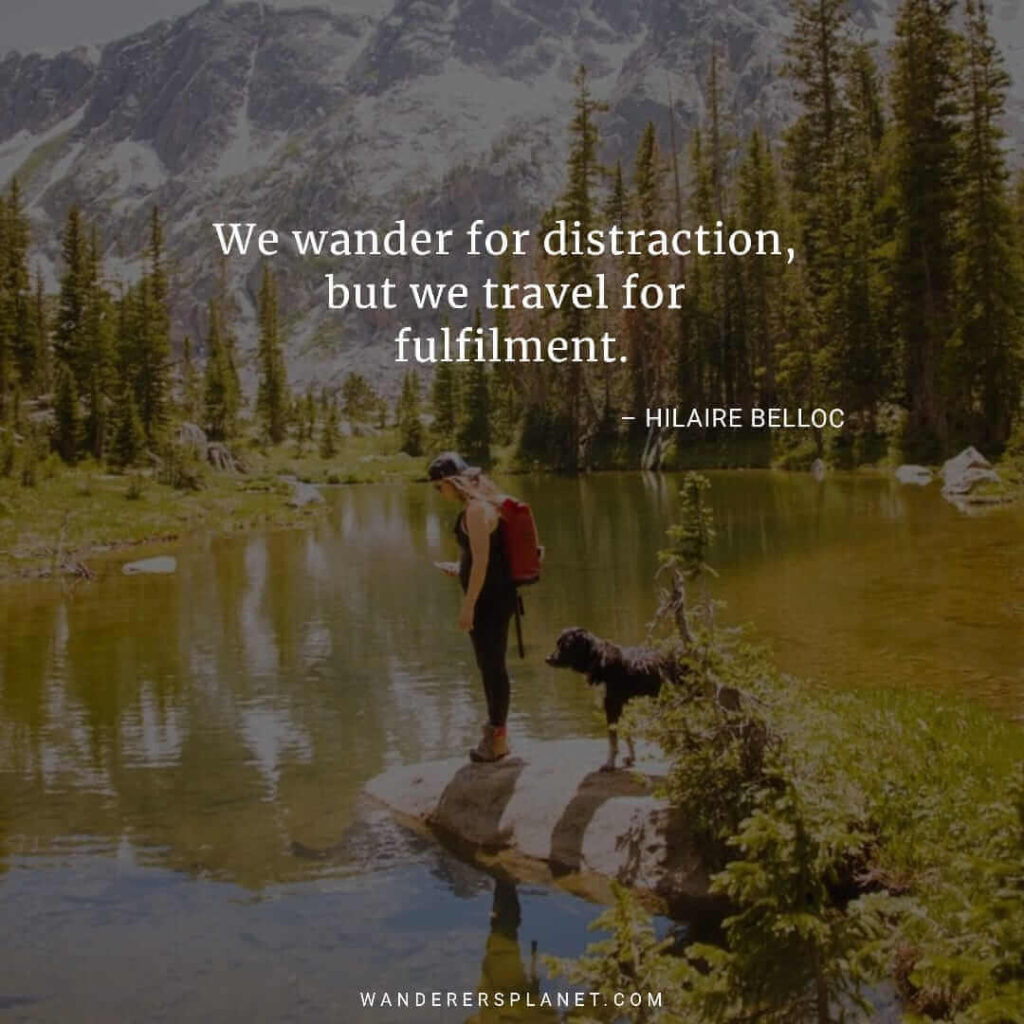 Bottom Line
We were born to be free, to expand our horizons by going where we have never gone before, and not to hang out in the relative comfort and safety of the nest, the known. There is a place within us that is courageous beyond our human understanding; it yearns to explore beyond the boundaries of our daily life

– Dennis Merritt Jones
You never regret what you do, but at some point, you do regret what you wanted to do but didn't do. So, Explore, Dream, and Discover. That's what life is about.
If you enjoyed reading these famous quotes about exploring, don't forget to share these quotes with your friends and family. Also, let us know in the comments which quote is your favourite.