Tourists believe Arizona is one of the best places to spend your vacation. It consists of many different tourist spots with their own unique significance.
It is a place that you can visit in any season, but tourists mostly prefer visiting there in winter. There are many fantastic hotels and places to visit in Arizona.
Out of countless options, it is tough to list just a few things to do in Arizona. But do not worry. We have picked out the top 3 things that you should not miss on your visit to Arizona.
Grand Canyon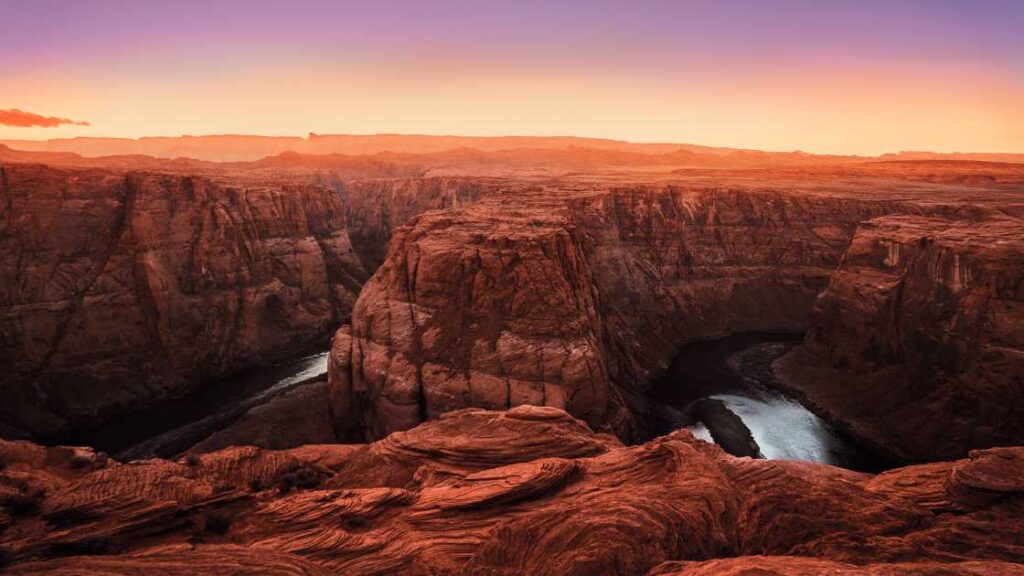 The Grand Canyon is undoubtedly one of the most spectacular places on earth. And this renowned jewel resides in the Colorado Plateau Province in America.
With jaw-dropping views, incredible biodiversity, and the grandness of this canyon that can even be noticed from space, this is amongst Arizona's all-time top 10 destinations to visit.
There are lots of challenging activities organized for tourists to enjoy. These things help to add colours when you visit. White-water rafting along the Colorado River is another popular thing that you should try doing here.
Mule rides are awesome if you are tired of walking. In conclusion, the Grand Canyon is a destination that you should not miss on your next visit to Arizona.
If you are someone who loves the outdoors or someone with interest in geology. This amazing geological marvel of nature will surely amaze you.
We are sure that a visit here will be an amazing and memorable experience for you and your family. So you should definitely add these things to do in Phoenix Arizona.
Hoover Dam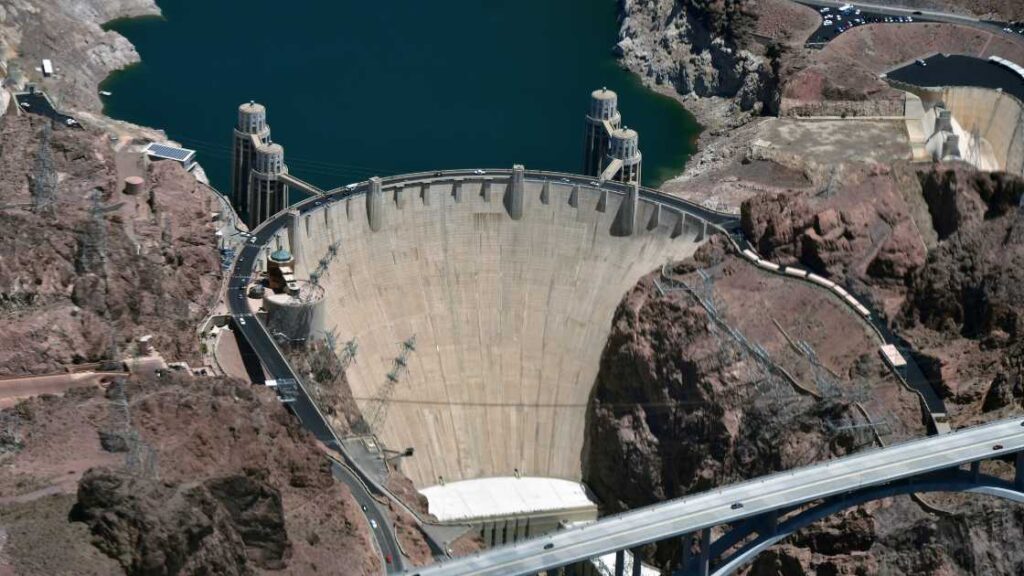 Yet another place that lists among the top places to visit in Arizona.
Hoover Dam is an engineering marvel. Although it was completed in 1935, it still stands strong as a symbol of what the best minds are capable of doing; just focus and commitment are required.
Its huge size thrills people, making it one of the most popular locations to visit.
As a matter of fact, it also acts as a connecting link between Arizona and Nevada. So, if you plan to drive and cross this Dam, we recommend you take a moment and admire the beautiful view that it provides.
And if you plan to stop and take a tour of this Dam, you should visit the powerplant attached to it.
It is worth walking and spending time to admire this huge artificial lake structure as there is absolutely no entry price.
Havasupai Falls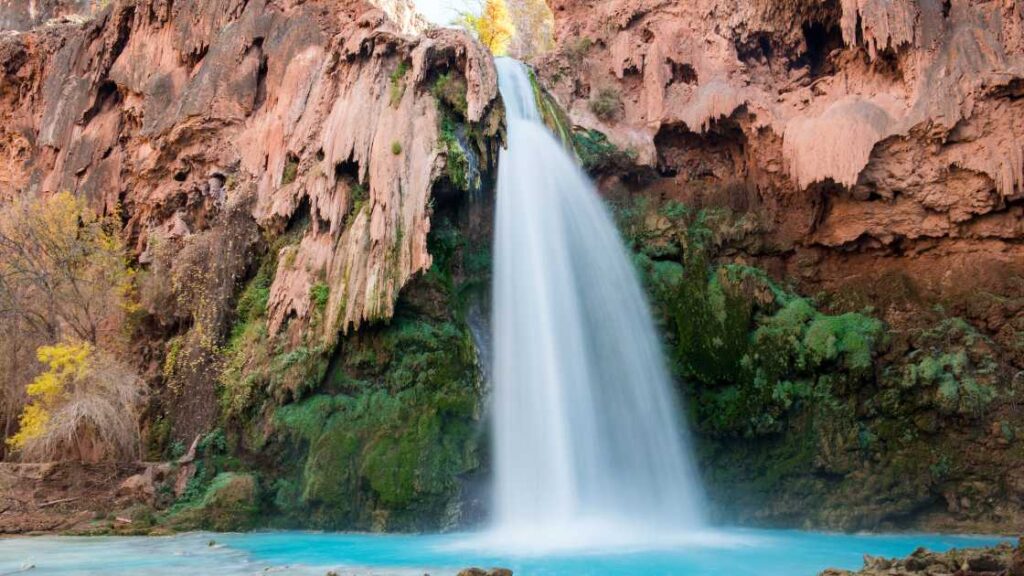 Arizona has a lot of beautiful places to visit, and one of them is Havasupai Falls.
It is present deep inside the heart of the Grand Canyon.
Havasupai reservation is the Havasu Cavern which is home to lots of amazing aquamarine waterfalls. Havasupai people get their name from the same.
However, being such a beautiful place, it has not got the exposure that it deserves. Havasu Falls is the most famous among these waterfalls.
It has intensely coloured turquoise cascades and is so surreal that one can misunderstand the water is coloured.
Reaching the place is not easy at all. You will require a permit in order to enter the reservation.
If you are someone who loves adventure and is crazy enough to walk this tough route, you won't be disappointed once you reach your destination.
Coconino Lava River Cave (Bonus Point)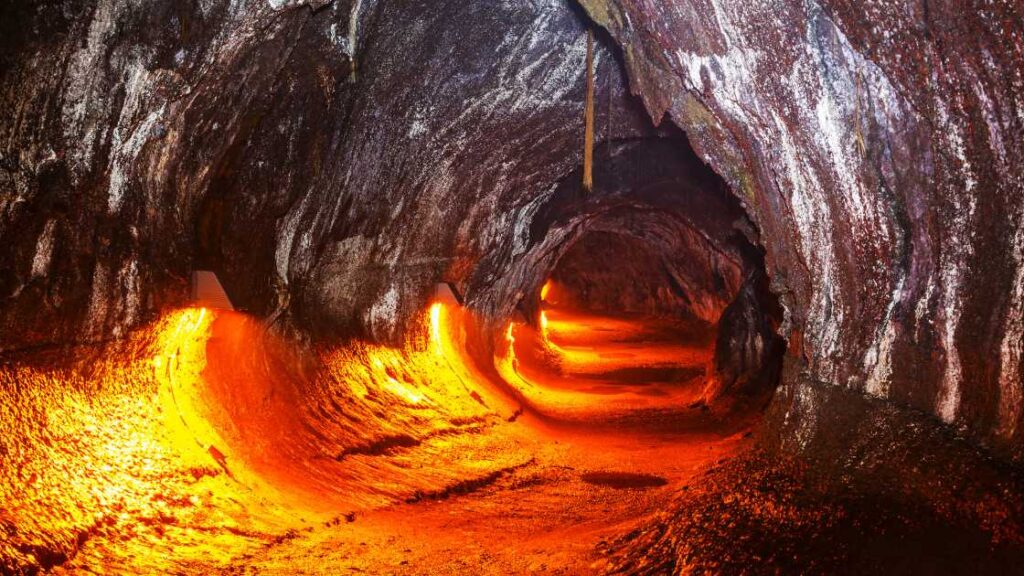 Arizona has many places with geological significance. There are many places with ancient landscapes to explore for anyone interested in geology. On the other hand, Coconino Lava River Cave takes the cake.
Geology is a subject where nature and landscapes tell their story by themselves, and this place has its own story.
This story is amazingly beautiful as it took more than a millennium to write by means of erosion.
Isn't it amazing to visit a place knowing where dinosaurs used to roam freely? However, the volcanic activities during all these years have changed the landscape quite a bit.
But there is no need to worry now, as volcanic activities in Arizona are pretty stable these days.
Due to this flowing lava, years ago, the creation of caverns and tunnel-like Coconino lava river caves took place.
This was helpful in creating the underground passages where you can walk these days.
In other words, this cave was the result of a huge lava flow that ran like an underground river. Now it is very smooth and in a near-perfect circular shape.
To be honest, words cannot define the history and the beauty of this place. One must visit and experience this spectacle of nature.
Frequently Asked Questions
What Is The Most Preferred Time To Visit Arizona?
People usually prefer visiting Arizona in fall and spring when the weather is Sunny, Dry, and Mild. And If you are looking for the cheapest time to visit there, then it is off-season. Off-season differs from region to region. In the northern part, the cheapest months to visit are in April and the winter months from December through February.
Is There Anything Unique In Arizona?
Yes, The only place on earth where the iconic saguaro cactus grows is in Arizona's Sonoran Desert. This makes Arizona unique from the rest of the world. In addition to that, Arizona has around 35 state parks and natural areas, preserving the state's natural, cultural and recreational resources.
What Food Is Famous In Arizona?
Arguably, Chimichanga is Arizona's most famous food. It is an authentic Arizona cuisine that was invented in Tucson. This is a deep-fried burrito. And it has become the symbol of a great mix between American ingenuity and Mexican cuisine.
Final Words
However, there are lots of amazing places to visit and activities to enjoy in Phoenix, Arizona. But the places mentioned above are the ones that you shouldn't miss.
Also read: 5 MUST-VISIT LAKES IN TENNESSEE THAT YOU SHOULDN'T MISS