Introduction
Shimla is one of India's most visited hill stations. There is no shortage of fun activities to do in Shimla, which is equally adored by loving couples, friends, and family.
You may go shopping on the Mall Road, take a stroll through the Lakkar Bazar, or take a tour of the beautiful green valleys.
In Shimla, adventure activities tend to be among the most popular activities. Adventurers and environment lovers alike admire the highland town. Here's a list of 7 fun activities to do in shimla.
Toy Train
The Kalka-Shimla toy train journey could be able to compensate for your shortcomings. Get your tickets at the Shimla Railway Station, which is located beneath the former bus station, and tour the neighbouring Shimla attractions such as Tara Devi Temple.
The toy railway chugs its way through beautiful mountains, providing breathtaking views of the dense wilderness. The railway will pass through 103 Tunnel, one of India's most fearful locations.
Ice Skating
Finding a location to ice skate in India is challenging and restricted, but during the winter season, anybody may demonstrate their talents on an open rink without much hassle.
This rink is run by the local government and is one of the city's oldest. It was approved by British architects and has earned a large number of supporters. When the temperature is low, and the rink isn't melting, it may be utilized in the early morning and late evening. It is one of Shimla's most lovely spots to visit and and Ice Skating is one of the most fun activities to do in shimla.
River Rafting
It is necessary to stay near the water during the summer season when the sun is at its zenith to avoid the heat.
Tattapani is the most pleasing weekend escape in Shimla since it is one of the few exciting sites in Shimla where river rafting takes place on the banks of the Sutlej River. It is one of the most daring sports to do on the Sutlej's pristine waters.
Annandale Museum
The cultural monument, which is ranked as one of the top museums in army culture, is also surrounded by a lovely cedar tree garden.
The museum has a collection of vintage Indian army weaponry and artillery and is one of the must-see attractions in Shimla for history buffs. The museum also boasts a cactus plant collection that is said to be one of India's largest.
Pool Party
Shimla, the city of a hill station, is well-known for its weather around the country. If you're visiting Shimla with your bunch of friends, then you shouldn't miss the pool party. You can organize one such pool party at East Bourne.
You never regret having had a good time. Pool Party at East Bourne is one of the most fun activities to do in Shimla. PoolAnd when someone states that pool parties may help you enjoy yourself, they are never incorrect. Never pass up an opportunity to make memories that will last a lifetime!
Paragliding
Shimla is the spot where your dreams may become a reality. The fact that this hill resort is surrounded by large, gorgeous hills makes it ideal for paragliding. It's the perfect place for adrenaline seekers.
This is a once-in-a-lifetime adventure that you will never forget because of the breathtaking vistas of Shimla you will be treated to, as well as the surge of adrenaline coursing through your veins. Bir-Billing is one of the greatest sites in Shimla to go paragliding.
Camping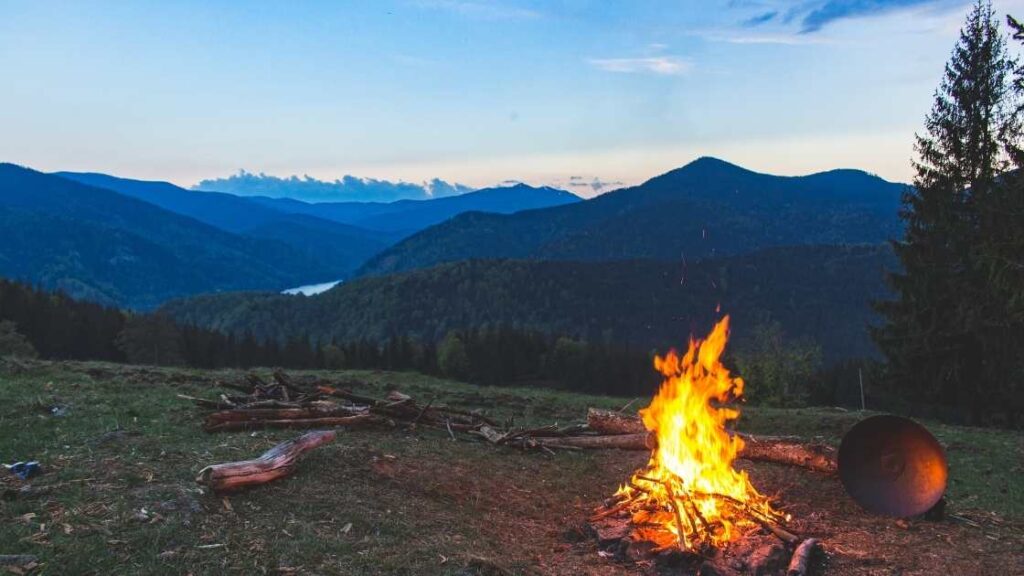 Shimla is the starting point for several hiking treks. You must stay in an outside lodging surrounded by nature if you want to enjoy Shimla's true magnificence.
Camping is a common method of accomplishing this. Shimla's hills are densely forested, with deodar, pine, and oak woods among them. This city's surroundings make it a perfect location for camping.
Conclusion
Shimla is justifiably known as the Queen of Mountains and the Summer Capital because of its breathtaking splendour. It offers several unique attractions and fun activities that no other location can match.
There are several historical structures and museums to keep everyone entertained. You should add the above-mentioned fun activities in Shimla to your plan on your next trip to Shimla.
Also read: 10 Most Beautiful Hidden Tourist Places In Himachal Pradesh