In Middlesex County of New Jersey, Woodbridge is an ideal spot to unwind. The township, now a thriving residential town, is situated near New York City in its outer suburbs.
The township comprises 10 small towns–Fords, Iselin, Port Reading, Menlo Park Terrace, Woodbridge, Sewaren, Colonia, Hopelawn, Keasbey, and Avenel.
Woodbridge offers the perfect place to unwind from urban living. It's an excellent getaway from the hoo-haa of city life.
Woodbridge offers many parks, historical sights, tree-lined peaks, and culturally rich neighborhoods, which makes it a very family-oriented destination.
It also boasts many fascinating and seldom-seen destinations, particularly within tri-state regions like New Jersey, New York City, and Connecticut.
Here are Here's a list of Best Things to Do in Woodbridge:
Kidz Village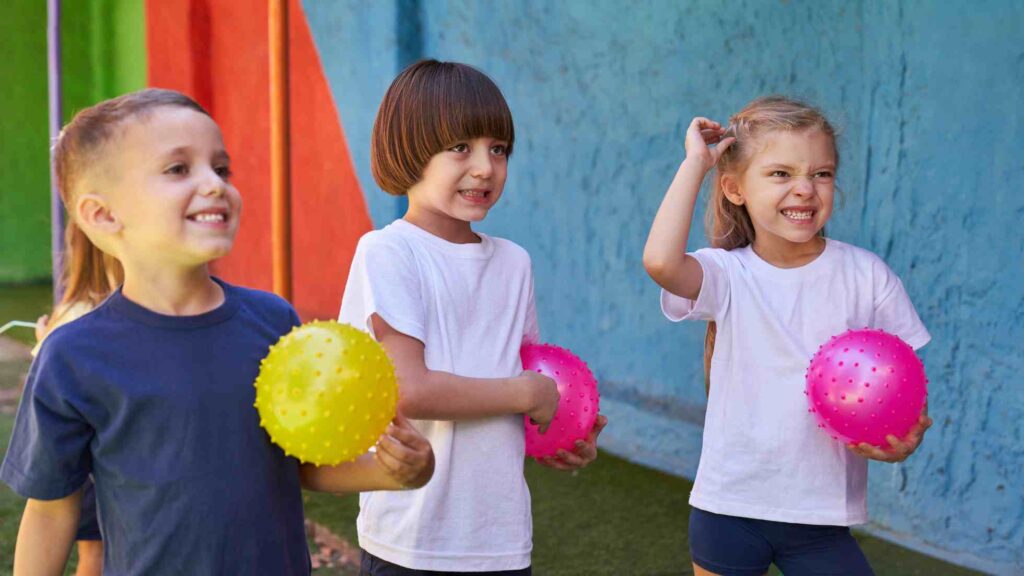 Kidz Village is an indoor playground with numerous themed rooms for children to exercise their imagination. Children can become anything they like – be it a firefighter, teacher, chef, or film star!
Kidz Village features an immense multi-level play structure that includes tunnels, slides, bridges, obstacles, and tunnels for children to enjoy climbing and exploring.
An arcade section offers prizes and games to test abilities or engage in friendly competition.
Kidz Village is open daily from 10 am to 7 pm with reasonable admission prices making it a perfect way to spend an unseasonably wet day or weekend with family and friends.
Woodbridge Center
Woodbridge Center in Woodbridge, New Jersey, provides an exciting and fun venue to shop, dine and have fun.
It is one of New Jersey's largest and most acclaimed malls for shopping, with over 200 shops and services available to meet everyone's every desire, be it fashion, gifts, or delicious cuisine!
Also, enjoy movies at AMC Theater, play games at Dave and Buster's, or relax in their spa!
It truly offers something for all members of the family to enjoy!
Woodbridge Community Centre
Woodbridge Community Center provides a relaxing and enjoyable setting where you can relax and enjoy some time with yourself or your thoughts.
The community center offers everything from indoor swimming pools and gym classes to party spaces for special events. The community center is known to host many scheduled programs throughout the year.
Woodbridge community center has ice skating rinks, hockey arenas, basketball courts, batting cages, and mini golf.
Overall, this massive community center is a great way to connect with dynamic people and get to know the local culture.
The Escape Plan
The Escape Plan provides an immersive escape room experience! Players use puzzles to locate clues and escape before time runs out in two rooms: Abigail's Playroom and The Lost Tomb. Each of these rooms offers different themes, storylines, and difficulty levels for you to enjoy!
The Abigail's Playroom is a compelling mystery set in the Pierson family home. The Lost Tomb is an engaging adventure that transports you into an ancient Egyptian tomb.
The rooms are equipped with high-quality props, lighting, and sound effects to create an authentic setting. To achieve success, you will require not only your imagination but also logic and teamwork skills.
Escape Plan Escape Plan offers a fantastic way to relax, make new friends, and put your brain to the test!
The staff is friendly and welcoming and is ready to offer help and suggestions when you feel stuck!
Barron Arts Center
Barron Arts Center is an invaluable source of culture and art, dating back to 1877. The arts center offers concerts, workshops, classes, and shows throughout the year, open to groups of all ages.
Every level of skill is welcome. Whether you are new to playing or a pro, there is sure to be an appropriate class to meet your requirements.
Programs at Woodbridge are open to all, and on Saturday mornings, programs such as art exhibits, pop-up galleries, poetry nights, and music performances are also organized.
Visitors to the museum can appreciate art by local artists as well as live music by local bands.
You can also take a break in one of its beautiful gardens!
William Warren Park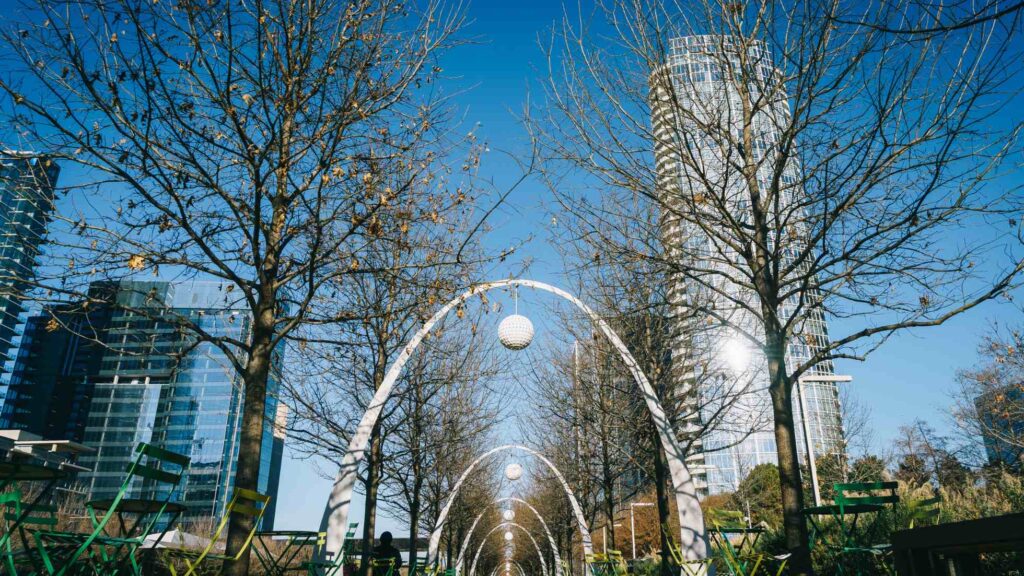 William Warren Park in Woodbridge, New Jersey, offers an ideal setting for family fun or relaxing afternoon strolls.
William Warren Park is named in honor of an ex-Middlesex County Freeholder and boasts first-class athletic fields, including softball, baseball, tennis, soccer, and basketball courts.
The park also has a bike path, hiking/walking trail, and mini theatre. Additionally, this park hosts an annual summer music festival and a "Kids-in-the Park" summer theatre program for children.
Wildlife and nature enthusiasts will find this park an excellent place for wildlife observation. You can find animals such as rabbits, squirrels, and birds inhabiting its environment.
There are also outdoor barbecues or picnic spots to enjoy time with family and friends.
William Warren Park is accessible via private vehicle or public transit. The park is open daily from 6:30 am until 8 pm.
Paranormal Cirque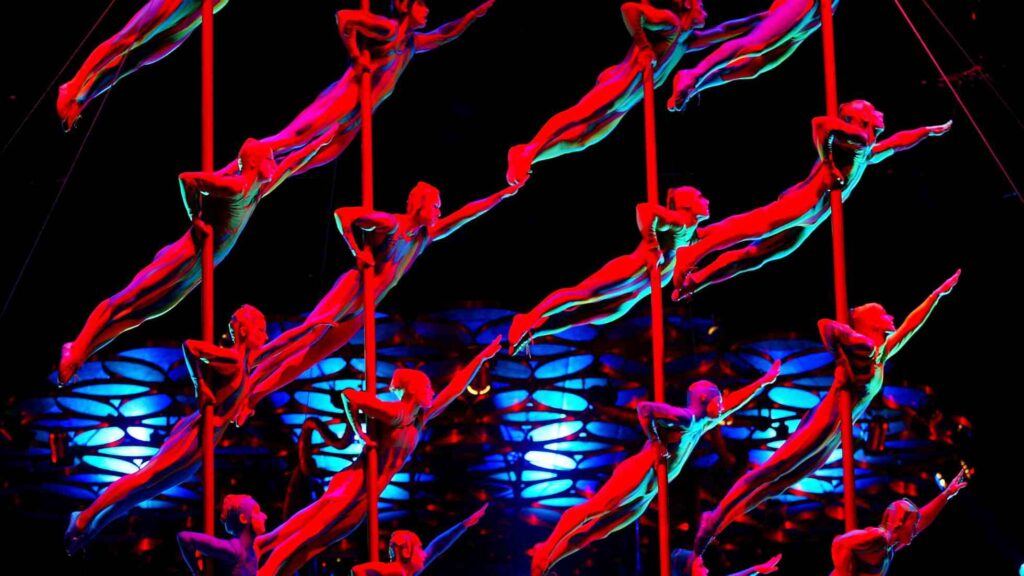 Paranormal Cirque in Woodbridge, New Jersey, offers an engaging and unforgettable experience far beyond your average circus show.
This dark and sinister spectacle blends acrobatics, horror, magic, and comedy to produce jaw-dropping feats of agility, strength, deceit, and deception, as well as terrifyingly comic characters which will have you laughing or screaming throughout its duration.
Rated 21+ with adult themes, language, and sexual content, the show will test both your senses and mental faculties! Don't miss this unique chance to explore a world full of mystery and madness.
Bury The Hatchet Woodbridge- Axe Throwing
Bury The Hatchet Woodbridge – Axe Throwing is famous for its thrills and excitement! Adventure enthusiasts looking for an adrenaline rush will find this an ideal spot to quench their thirst. It is also where people go to get the anger out of their system.
Axe throwing involves throwing an axe at wooden targets to hit either some scoring zone or the bullseye!
Bury The Hatchet Woodbridge provides a comfortable and safe environment to enjoy this rewarding game. Players can reserve private lanes to meet with their group, take instruction from professional staff members and have great times playing together!
It is pure satisfaction when your axe strikes wood, especially when you are trying to get your anger out!
You can bring your own drinks and food or select from their list of food and beverage providers.
Woodbridge Arms & Archery
Woodbridge Arms & Archery offers the perfect venue for an exciting and enjoyable way to spend your day.
Here, you can discover an expansive selection of archery equipment and firearms ranging from rifles and pistols to bows and archers and also take advantage of their experienced instructors who will lead you through basic safety protocols as well as shooting techniques.
No matter your level or interests, Woodbridge Arms & Archery offers something suitable for every level and interest.
The large lounge offers the ideal place to unwind and socialize with other customers.
Brighton Collectibles
Brighton Collectibles will always have that something you need for that perfect present!
Brighton Collectibles provides an expansive selection of accessories, ranging from jewelry and handbags to sunglasses and belts. Their high-end quality items, combined with friendly staff service, will surely impress you!
Brighton Collectibles is situated in Woodbridge Center Mall and makes for an excellent place to shop.
What makes this place more tempting is that it is not far away from attractions like SeaQuest Aquarium and Woodbridge Community Center.
Woodbridge Historical Society
Woodbridge Historical Society is a nonprofit organization that preserves and shares Woodbridge's rich past as one of America's oldest communities.
Woodbridge Historical Society has put forth great effort over time to preserve and protect all the beautiful aspects of Woodbridge.
This society helps ensure that cultural objects are appropriately placed within this township. The organization organizes various annual events to educate people about it.
Meetings are open to anyone in Woodbridge on the second Wednesday of every month. It provides an ideal opportunity to become familiar with Woodbridge's history while keeping up to date with local events and happenings.
Inman Avenue
Inman Avenue in Woodbridge Township Colonia attracts visitors from far and wide. It serves as a prime example of Main Streets across America, an epitome of small towns.
At Inman Avenue, you will experience a classic picture-perfect setting, which includes a post office, library facilities, a charming ice cream shop, and a welcoming pizzeria.
People can visit a grocery store as well as several charming small eateries for snacks.
Oak Tree Road Iselin
Oak Tree Road has a vibrant atmosphere. Oak Tree Road serves as the hub of America's Indian community with many restaurants, shops, and cultural sites that will give the feel of India itself.
Shops line Oak Tree Road with vibrant displays of jewelry, saris, things for pooja, Bollywood posters, and aromas of delicious Indian cuisine that cater to each preference and taste imaginable.
Music of Hindi, Gujarati, Punjabi, and Tamil spoken by friendly and warm city folk is played throughout. Handicrafts show India's vast traditions, and you can sample snacks and sweets that satisfy sweet cravings.
Moviegoers can enjoy watching Bollywood or Tollywood flicks in one of several theatres on Oak Tree Road.
You can relax at an aesthetic salon or spa that provides treatments such as henna massage.
Oak Tree Road offers you the chance to experience India without leaving America!
Restaurant Row
Restaurant Row in Woodbridge, New Jersey, provides an excellent opportunity to sample an array of cuisine.
Here, you will find many top eateries serving everything from pub food and pizza to steaks and seafood, casual lunch, or more formal dining experiences. People will always find something suitable here that meets their individual tastes and budgets.
Strawberry's Pub & Pizza, one of the favored spots on Restaurant Row, offers one-of-a-kind New York Style Pizza.
Chris Michael's Steakhouse – another famous spot- offers delicious steak and seafood dishes in an elegant environment.
Restaurant Row offers something for all occasions, whether you are searching for a family-friendly restaurant, a romantic evening out with your partner, or a social gathering.
You will be stunned by their variety and quality of food along with service, and you may find yourself coming back again and again!
First Presbyterian Church
Woodbridge Township was one of the initial settlements within New Jersey when the first colonists arrived from England during the 17th century.
Woodbridge Church lies at 600 Rahway Avenue – one of its earliest localities established within this state at this point in time.
This beautiful brick exterior of the church features white columns and an eye-catching steeple. Established in 1675, this church has a rich history of serving its community while spreading the gospel.
The interior is large and classy, with wooden pews, stained-glass windows, and an organ for music.
Visiting the church will provide an exciting opportunity to gain more knowledge of the culture and history in town while connecting with God and fellow believers.
Final Thoughts
Woodbridge is a beautiful, charming community with lush parks and exciting recreational spots. This area makes for an excellent escape from urban environments.
An eclectic community and quirky establishments add charm to this township.
Bookmark this list of the top 15 things to do in Woodbridge (NJ) in case you are visiting NJ anytime soon.
Also read: 10 Best Places To Visit In Lyon, France