Queensland's beautiful sunshine coast Mooloolaba is just about the amazing water and picturesque landscape that it forms. The curving beach rims the coast for almost 2 km and makes it a place that everyone loves to visit.
Mooloolaba beach takes pride in being the safest beach on the sunshine coast. The beautiful white sand and blue-green sea waters make this beach deliver a blissful experience to anyone who visits.
Tourist love to enjoy water activities like stand-up paddleboarding, beach volleyball, fishing, surfing, swimming, and much more. And if you are someone who just loves to relax and soak in the golden sunlight along the shore, you can surely do that.
You can enjoy sightseeing and try out different foods in the restaurants on the coastline. And if you want to enjoy a little more but need to know where to start? We are here with a list of best things to do in Mooloolaba beach.
Explore The Marine Life At Sea Life Sunshine Coast Aquarium
This is a beautiful family-friendly attraction spot for tourists. There are 11 different zones which include touching tidal zones to the Coral reef and the seahorse sanctuary.
Walk through the surreal world of jellyfish, swim with a seal, touch a sea star and if you need some thrill, then come face to face with a shark (Through a glass, of course!) for a unique, fun experience.
One of the most amazing things here is the 80-meter tunnel. Here you can walk while rays and sharks are gliding around just a few feet away. In addition to that, you can enjoy the famous seal show and be entertained by observing blue penguins.
Children love this kind of activity when they get to observe and interact with these animals. And for adults, you can sign up for the shark dive for an additional thrill.
Visiting this place in rainy weather is a great idea to utilize your precious time in enjoyment while you cannot go anywhere else.
Enjoy In A Mooloolaba Cruise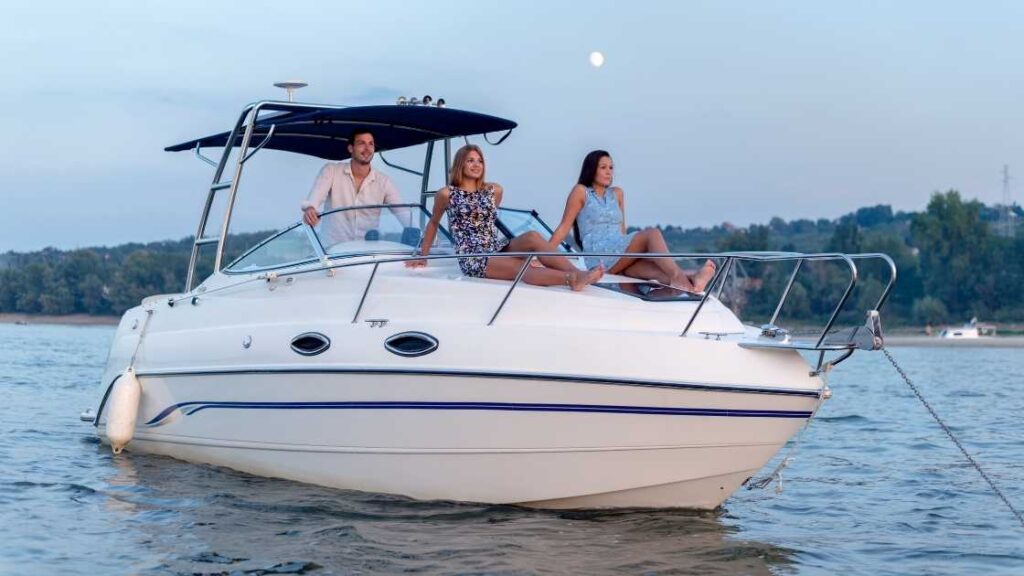 This is another thing that you must try when visiting Mooloolaba beach. There are lots of options, varying from a thrilling ride on a jet ski to a relaxing cruise.
You can try Mooloolaba's most famous sunset cruise. Coastal Cruise Mooloolaba is available all around the year, and the ride duration is 2 hours which is optimum.
And if you are looking to enjoy your freshly caught seafood meal while cruising on the ship, then you should sign up for a Seafood lunch cruise.
If you want something that is even shorter but still worth visiting, then the family-run one-hour Mooloolaba Canal Cruise is just for you.
You will be taken to explore the 1963 timber ferry, the MV Mudjimba, by an entertaining and very informative guide.
And how can one forget the amazing whale-watching and dolphin-spotting cruise trips? These are another one of the most famous highlights of cruising in Mooloolaba waters.
For more thrill, book an open ocean jet boat adventure trip and have fun!
Dive And Explore HMAS Brisbane
This decommissioned guided missile destroyer was scuttled in 2005, and as time passed, it was converted into an artificial reef, and marine life started to take it over.
Considered one of the top wreck dives in Australia, this site is just 15-minute away from the Mudjimba coast.
And it is not just corals. More than 200 different types of fish have been spotted around the wreck. Fishes like rays, leopard sharks, and other creatures, including turtles and octopuses, are seen to make their home around this artificial reef.
This is an ideal diving sight depth of 15-18 meters and around 130 meters long hulls. Visibility ranges from 15-20-plus meters, and the water is warm, making it a very pleasant experience.
You can visit this place at any time of the year and still experience the same. You just need an open water certification (or above).
Snorkelling is another activity that can be enjoyed at Mudjimba islands, which is also known as Old Women's Island.
Visit The Wharf Mooloolaba
Just 5 minutes away from the beach, this place is a hive of activities. It is one of the area's top tourist attractions: SEA Life, Sunshine Coast.
This place is a departure point for many cruises and fishing charters and also has some of the best restaurants in Mooloolaba.
In addition to the scenic view the dining provides, restaurants serve you some of the most exquisite cuisines and kinds of seafood.
You can also enjoy Asian street food here, and after dinner, you can enjoy some sweet gelato or fudges.
Due to the availability of a variety of food options, this place is very famous amongst foodies around the world.
And after visiting a beautiful place like Mooloolaba, you cannot forget souvenirs for yourself and your loved ones.
You can get a variety of things, including local designer clothes, jewellery, home decor, and much more. Being close to the beach, you surely will get a lot of unique things as an option to buy as souvenirs.
Final Words
These are some of the top places and things to do in Mooloolaba. We hope you enjoy and make the most out of your visit there.
For more such articles, keep visiting wanderersplanet.
Also read: 10 Most Scenic Water Falls In New Mexico