There are a plethora of best places to live in Idaho. With more people becoming aware of the Gem State's numerous charms, Idaho has become a more popular place to live, work, and travel.
More than a hundred rocky mountain ranges crisscross the state.
However, its little towns and thriving cities are never far from some truly breathtaking natural landscapes with many recreational activities.
Here are the 15 best places to live in Idaho to help you choose the perfect neighborhood.
Moscow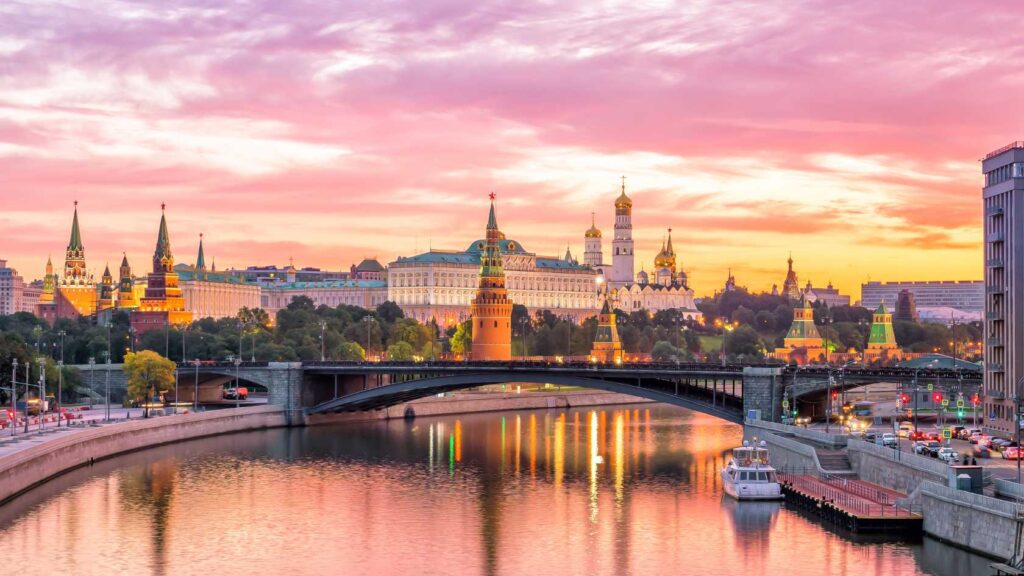 Moscow, a cozy place to live, is a small town that is becoming more popular and constantly developing. It has surprisingly affordable rates for young people who are in the struggling stages of their life.
Moscow is a college town and provides a lot of opportunities to engage in recreational activities or socialize with friends.
You can enjoy activities like mountain biking, fishing, white-water rafting, and many more.
It also has community activities to offer, like the Jazz Festival, Rendezvous in the Park, the Renaissance Fair, the Art Walk, and the annual community fair.
It's crucial to keep in mind that there are very few homes available in this area if you're trying to relocate, so you should quickly choose a good real estate agent.
The same is true for job opportunities. Hence, these are the things you must keep in mind.
Sun Valley
Sun Valley has a small yet tight-knit community of slightly around 1,500 permanent residents. You can certainly expect that all of them know each other, at least by face.
Sun Valley is a top-rated resort that captivates guests from all over the world. This town was made popular by Hollywood's elite. The most alluring features of any winter ski resort in the United States, Australia, or Switzerland are combined in Sun Valley.
Although it frequently draws celebrities and the wealthy, the locals are among Idaho's most modest. Sun Valley, due to its attractive environment, is one of the most expensive places in Idaho to invest in property.
Boise
Boise is one of the largest cities in Idaho and yet the least expensive to live. It is the capital of the state and is known as the "city of trees" because of its many outdoor attractions and intriguing past.
In Boise, there are various education opportunities. You have a variety of options, including homeschooling, charter schools, public schools, private schools, and even a dual enrollment program in any of these. The largest institution in Idaho, Boise State University, is situated in the center of Boise.
However, with an unemployment rate of roughly 1.8%, there are numerous options to find a job and earn a fair living, making Boise a fantastic place to raise a family.
The median home price in Boise is around $528,900, while the cost of living in this area is only 3.6% higher than the national average.
Meridian
Residents absolutely adore Meridian, which is conveniently located east of Boise. They say it is a clean and professional place to be in. The hard winters were the only thing this inhabitant could gripe about.
Meridian has 47 schools, practically all of which have above-average exam performance and a solid alumni base. You can get a wide range of entertainment options too.
It is home to one of the area's largest hospitals, equipped with an emergency room. Meridian also has a lot of shops and restaurants.
The median home value is $304,500 while the median rent is around $1,200.
Idaho Falls
Idaho Falls is a small town full of amenities that a big city like Boise offers. It is Idaho's finest place when combined with culture, art, downtown businesses, restaurants, and general quality of life.
Several elementary, middle, and high schools, the theater, the grocery store, and the mall can be found within walking distance or a drive away. You can visit museums, enjoy a baseball game at Melaleuca field, or casually stroll through some outdoor parks.
Idaho Falls is another excellent choice to think about because housing costs are quite low here. The median home value is about $179,600, while the median rent is $787.
Pocatello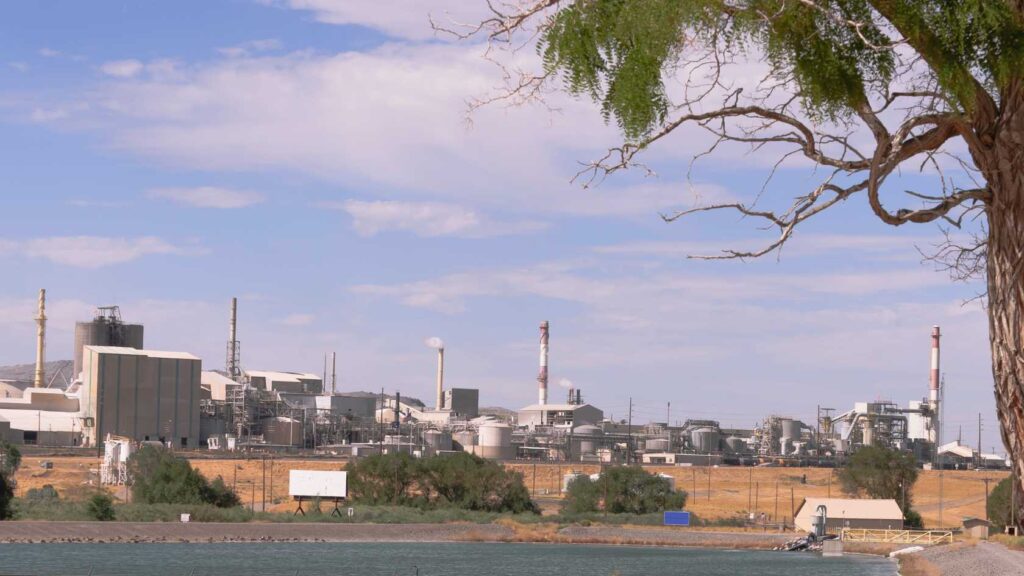 This town in Idaho, which has a population of roughly 56,000 people and Idaho State University, is surrounded by mountains and woods. Also, you can find the best recreational activities here.
Pocatello has a myriad of attractions. You can go to the Idaho Museum of Natural History or the replica of Fort Hall, which looks like a trading post along the Oregon Trail.
Within 40 minutes by car, a Lava Hot Spring offers the joy of a natural hot spring. Families will have a good time in this town because there are things to do for people of all ages.
It is also one of the affordable places with a median home value of $154,000 and a median rent of $661.
Coeur d'Alene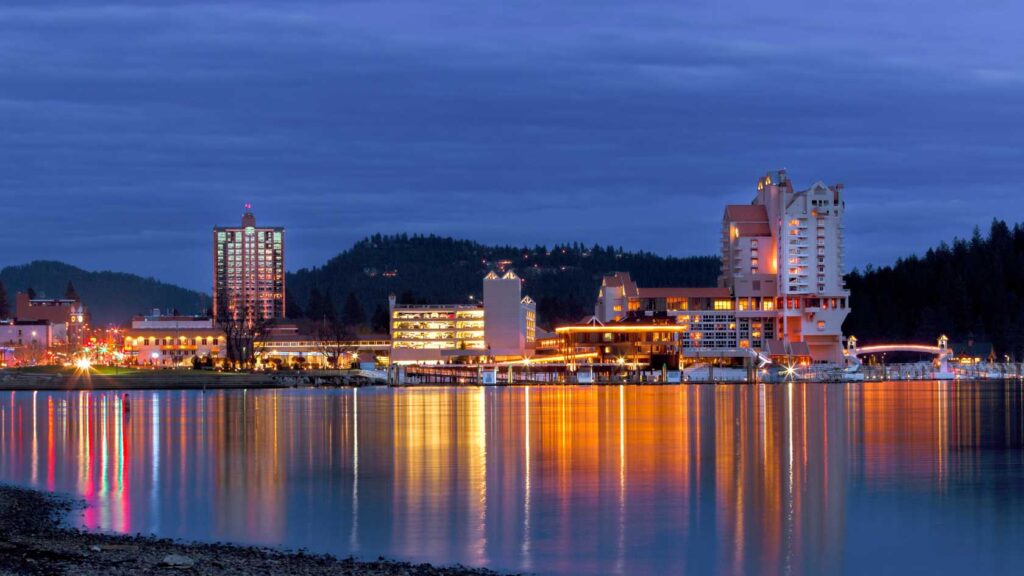 Coeur d'Alene has some gorgeous spots in Idaho. It is set among the mountains of Northern Idaho, surrounded by rivers and lakes.
Due to its breathtaking natural beauty and an overwhelming variety of outdoor activities and watersports, it is currently a very popular place to live and vacation.
Lake Pend Oreille, the third-deepest lake west of the Mississippi, is located in Coeur d'Alene. You may enjoy boating and paddle boarding, among other fantastic water sports, on this lake.
The unemployment rate is lower than the state average. Hence, there are abundant employment opportunities in Coeur d'Alene.
Although a popular tourist spot, it is still more affordable than living in Boise or Meridian. The median home value is $276,600, and the median rent is $1,037.
Twin Falls
Twin Falls is a town that has a quieter vibe in Idaho and is located between Pocatello and Boise. It is the eighth-largest city in Idaho, with a population of around 90,000 people.
As it is a quiet town, it might not be your perfect place if you enjoy being up in town late at night. However, it is a perfect place for those who love peace and quietness.
The town is home to a major cheese producer, Glanbia Foods. However, the chief attraction of this place is Snake River Canyon.
It has quite a low unemployment rate and affordable residence options. The median home value is $175,900, and the median rent is $841.
Ammon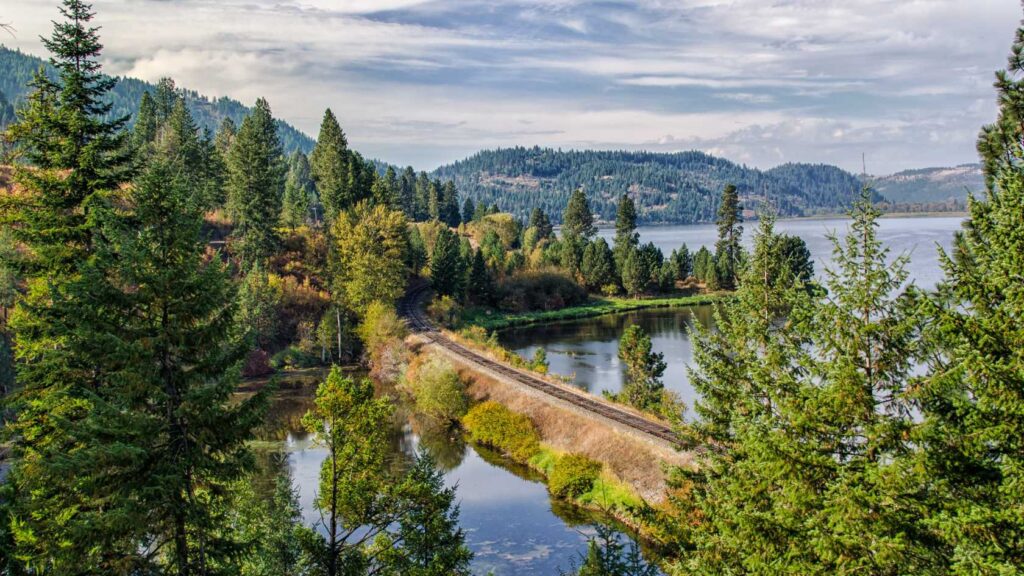 It is located in Bonneville County, directly between the Ammon Hills to the east and the metropolitan region of Idaho Falls to the west. It has three main neighborhoods, a population of 17,726 people, and is the 17th largest community in Idaho.
Many of Ammon's existing homes were built not too long ago. Hence, we can assume that the area's economy is prospering and recruiting new people with well-paying jobs.
It's not surprising, given that the median household income is roughly $59,000. The median home value in Ammon is $220,400, and the median rent is $905.
Eagle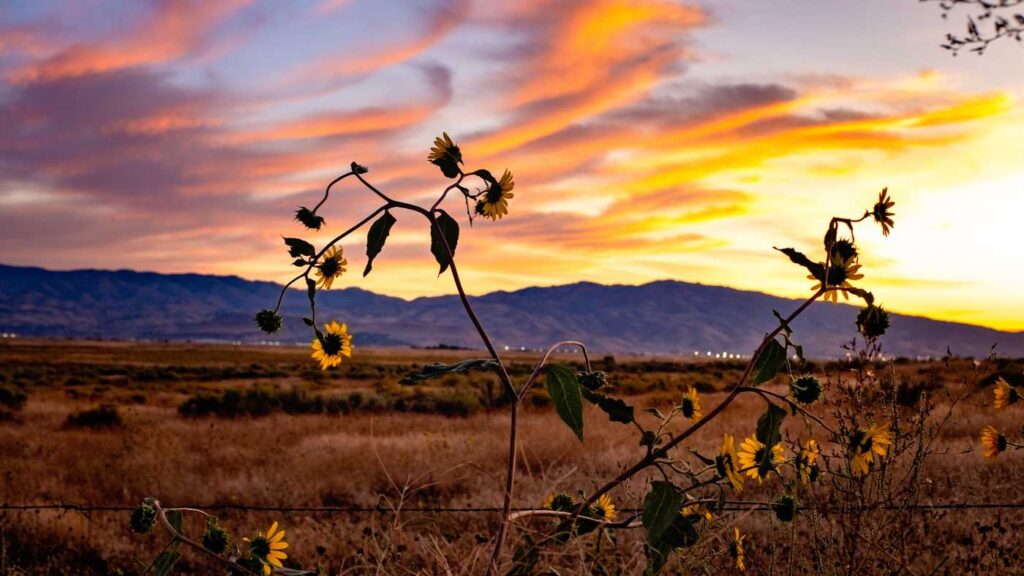 Families with children should consider moving to this beautiful community. An educational environment is fostered by the town's excellent public school system and a high percentage of people with college degrees.
Despite recent increases in living expenses and home prices, the town still has a warm and inviting community, with its thriving Saturday market and live music a major lure.
The median home value in Ammon is $455,800, and the median rent is $1,275.
Lewiston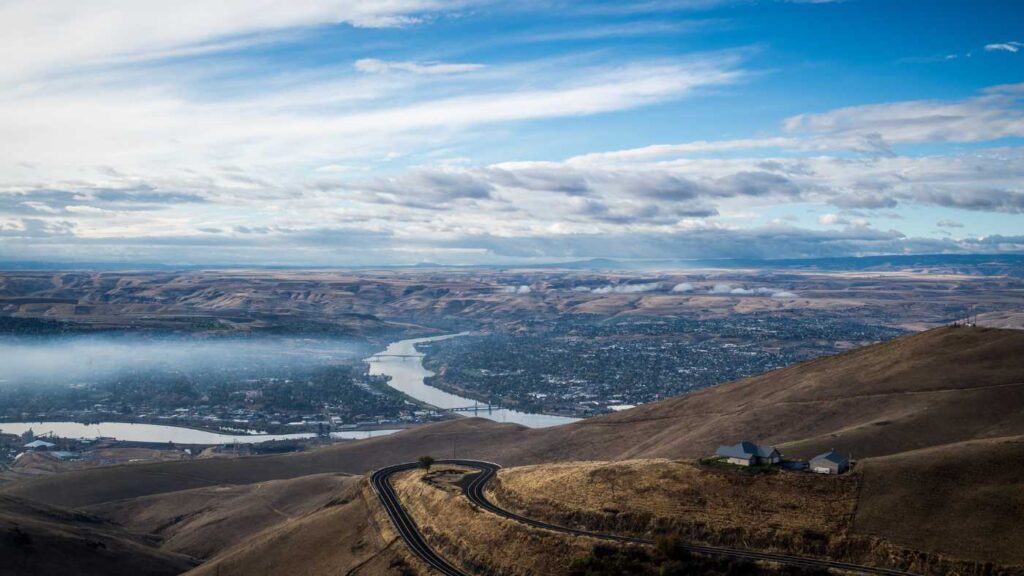 The typical commute time to work in Lewiston is only about 15 minutes, which is very convenient for the wallet. It can be compared to Moscow.
In comparison to many other Idaho communities, Lewiston is at a fairly low height, which results in very temperate weather and snowfall that is lower than the national average.
Since fishing is a significant industry in this area, Lewiston can be a good choice if you are an avid angler. The median home value in Lewiston is $204,600, and the median rent is $724.
Post Falls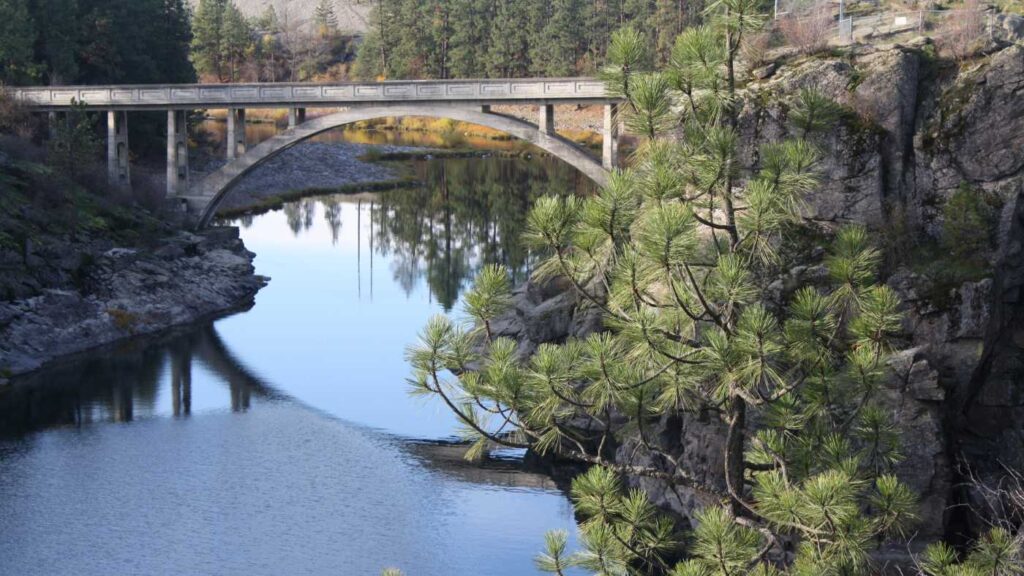 Post Falls, which is in northern Idaho, has roughly 38,000 residents. A small-town atmosphere and an unusually low crime rate make Post Falls a distinctive city. The Post Falls section of the Spokane River is breathtaking.
Since there isn't much to do in Post Falls, the city doesn't get a lot of visitors. But don't be mislead; Post Falls has been expanding at a rate of about 4% per year. Therefore, new neighborhood construction is rather regular.
This could be the ideal location for you and your family if you desire a new house with a rural vibe. The median home value in Post Falls is $246,400 and the median rent is $1,049.
Rexburg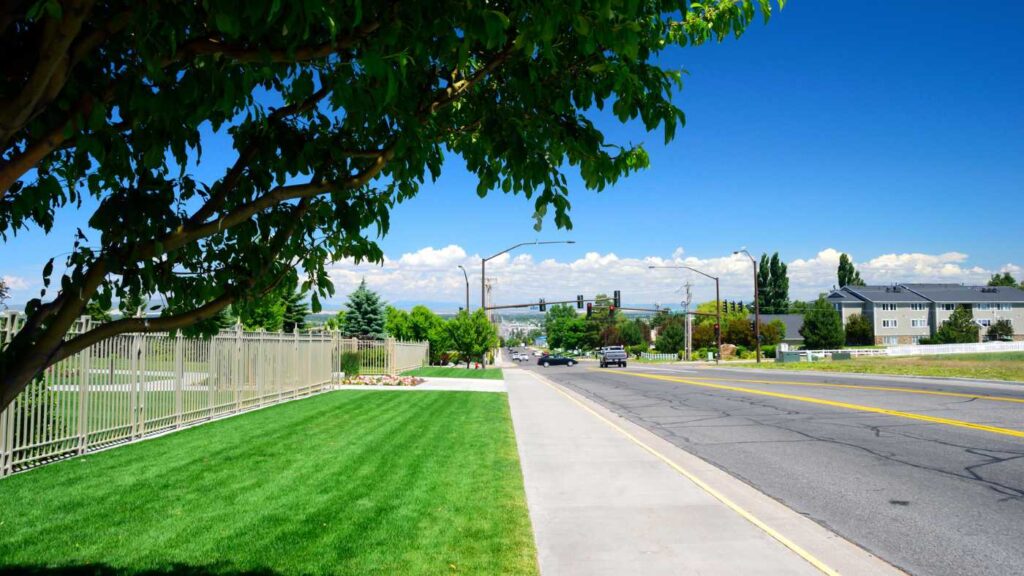 Madison County is home to stunning, humorous, and quirky Rexburg. It resembles the picture-perfect tiny village seen in all Christmas movies, surrounded by potato farms.
One of the safest cities in the United States is Rexburg, according to statistics. The majority of people in Rexburg rent their homes, giving residents a sense of living in an urban-suburban mix.
It has some of nature's most breathtaking mountains, forests, rivers, and lakes. The median home value in Rexburg is $221,700, and the median rent is $765.
Sandpoint
This place is one of Idaho's top tourist destinations because of its natural beauty and abundance of fantastic watersports and winter activities. Residents also enjoy a good standard of living, but costs have been increasing recently.
It is frequently ranked as one of the most picturesque small towns in the United States. The lake's serene waters are flanked by the Selkirk, Cabinet, and Bitterroot mountain ranges.
Residents in Sandpoint enjoy a dense suburban feel, and most own their homes. The median home value in Sandpoint is $282,600, and the median rent is $915.
Ketchum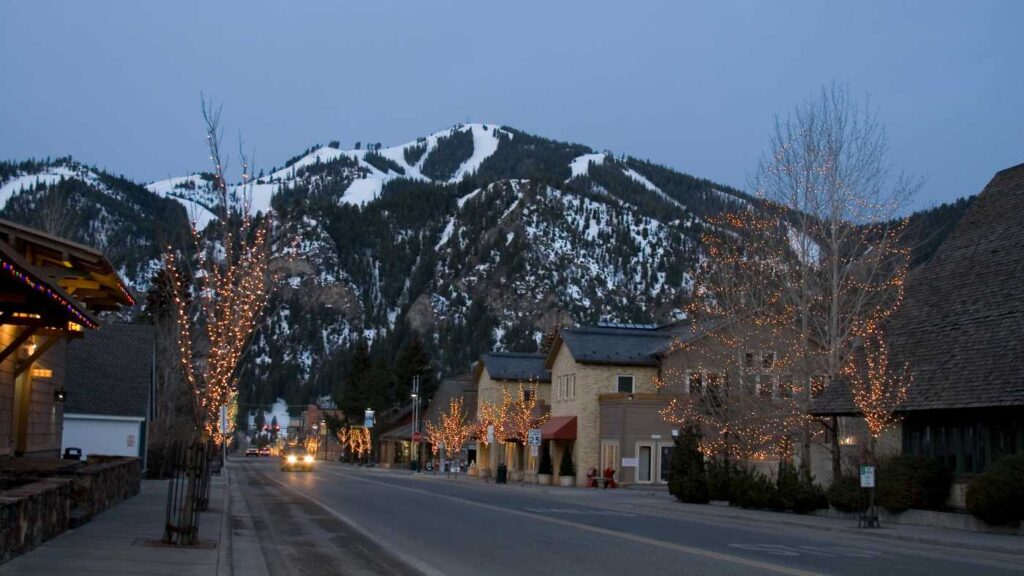 Ketchum, an Idaho town, has 2,843 residents. It is located in Blaine County. The majority of people who live in Ketchum own their homes, giving the city a thick suburban feel.
In Ketchum, there are a lot of seniors and young professionals, and the locals lean conservative. Their public schools are well-regarded. This place has everything you might want, whether you're a foodie or simply searching for a hip place to grab a drink with friends.
It's simple to understand why the region's home market is expanding, given the low degree of risk, free public transportation, and a wealth of recreational activities. The median home value in Ketchum is $655,300, and the median rent is $1,269.
Final Words
You might begin by renting in Moscow while saving money for a home. Then, once you have enough money, purchase a home in Boise, which is a great place to raise a family.
Move to Sun Valley and live happily ever after when the kids leave home and your 9 to 5 job is over.
To live in a diverse location like Idaho would be a perfectly balanced strategy. No matter what you choose, Idaho will always add a pleasant touch, regardless of where you live.
Also read: Top 9 Must-Visit Waterfalls In The USA