Utah is one of the most beautiful states in the USA, as it offers a variety of things that other states don't. You can find Plethora of national parks and historic sites and several best waterfalls in Utah.
This state also has vast deserts, snowy peaks, and red canyons that make it special. Hiking in Utah is one of the most fascinating things to do because it includes many beautiful waterfalls and gorgeous scenery.
If you are a nature lover, this place can be a perfect destination. You will find waterfalls that are really small and fall gently over a few rocks, but some plunging waterfalls also cascade down the giant cliffs. Some go down and end in a pool of spring water. So the hot spring waterfalls are also one of the main things in Utah.
Here is a list of the best 15 waterfalls in Utah.
Bell Canyon Falls
Bell Canyon Falls is easy to reach and just takes four miles on an easy pathway. You will find a group of waterfalls here in Bell Canyon, surrounded by stunning views and verdant forests. Bell Canyon Reservoir is also in the area, which is easy to visit as the trail is just around half a mile. The first waterfall is the most beautiful, but the one on top is also a must-see.
Emerald Pools and Falls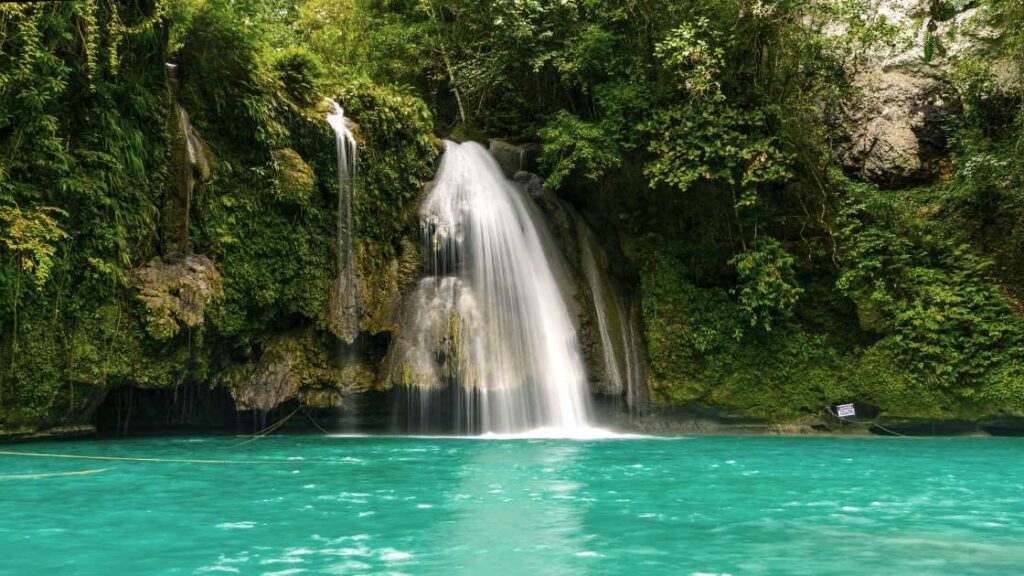 This one is located in Zion National Park, and the hike to this place is considered moderately difficult. It is a three-mile trek to the pools, and you will find them blanketed with emerald-green flora.
You can hike around this place all year round, but if you wish to see the waterfalls, it is best to go during spring. The river is at its fullest in spring, and the waterfalls and pools look even more mesmerizing. Emerald Falls is one of the best waterfalls in Utah.
Adam's Canyon Waterfall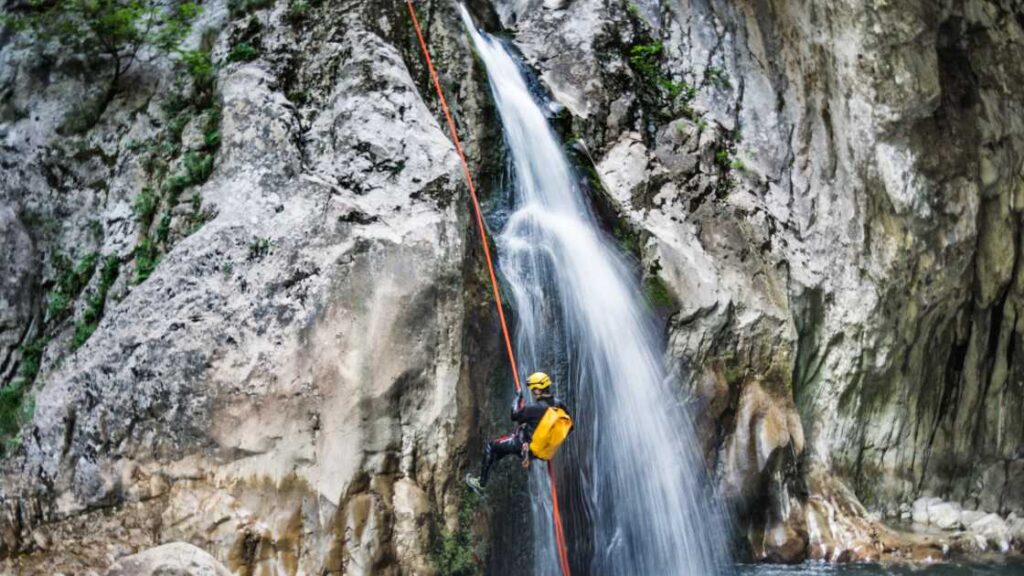 Adam's Canyon Waterfall is situated near Layton in Utah, and the hike to reach this beauty is just four miles. The trail is pretty moderate and extremely beautiful. The waterfall falls over a rock cliff and turns about halfway down before falling into a pool.
You will also find a few bridges along the way. This place looks like heaven on earth, and Adam's Canyon Waterfall can be considered the best and uber beautiful waterfall in Utah.
Kanarraville Falls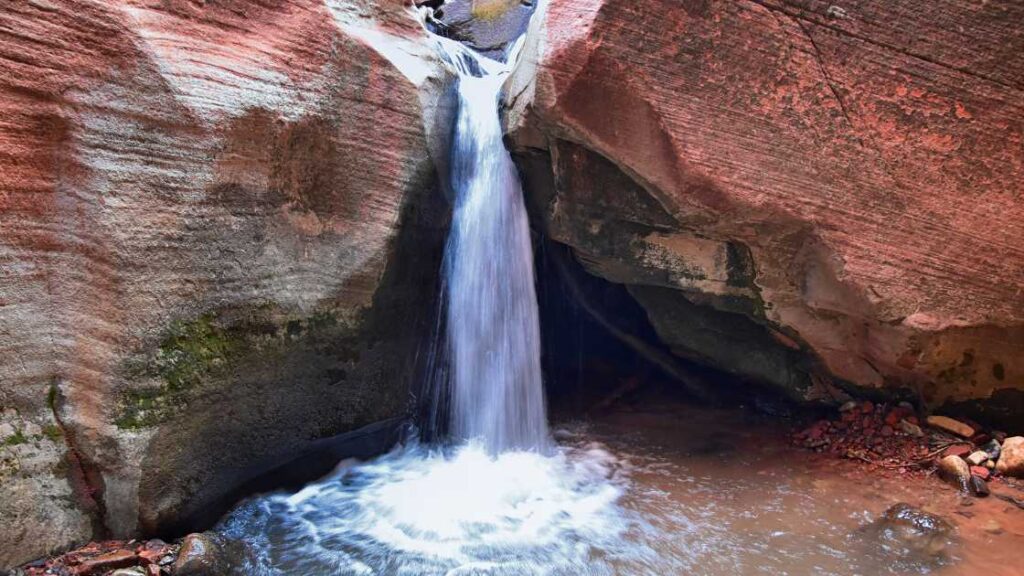 Kanarraville Falls is located in Kanarraville, and it is not very difficult to reach here. It takes a three-and-a-half mile hike from the parking area to be there, and the route is considered moderately difficult.
Kanarraville Falls starts with a lower fall, but there are two more stunning waterfalls that require you to go through the ordeal of climbing a ladder and a rope so that you don't lose balance. Yes, you're thinking just right! No pain, no gain. If you want an entire trip, permits will be required.
Donut falls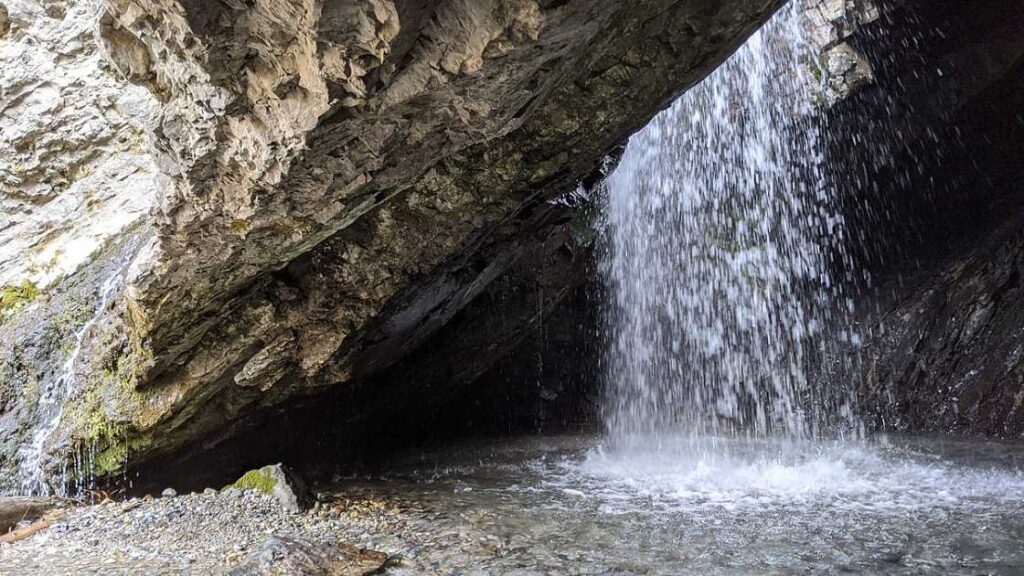 Donut Falls is located in Big Cottonwood Canyon, and it was made famous by Pillsbury, a company that was responsible for protecting natural landscapes. The hike to reach Donut Falls is around 3.5 miles in length. You will also find a pool beneath the falls, which makes it look even more beautiful. The route is not very difficult and is suitable for people of all ages.
Archangel Falls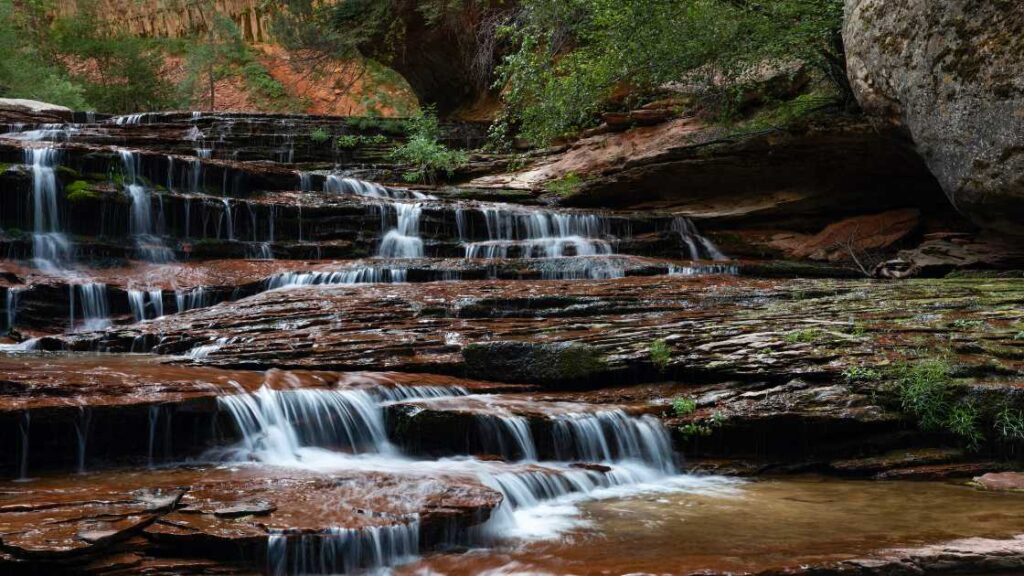 Archangel Falls is one of the most beautiful things to see in Zion National Park. The waterfall is just a few feet tall, but that doesn't hinder its beauty. It is wide enough to create a mesmerizing view, along with the stair design created by several thin rocks. The hike to the falls is difficult, so one will have to research well before taking this trip.
Bridal Veil Falls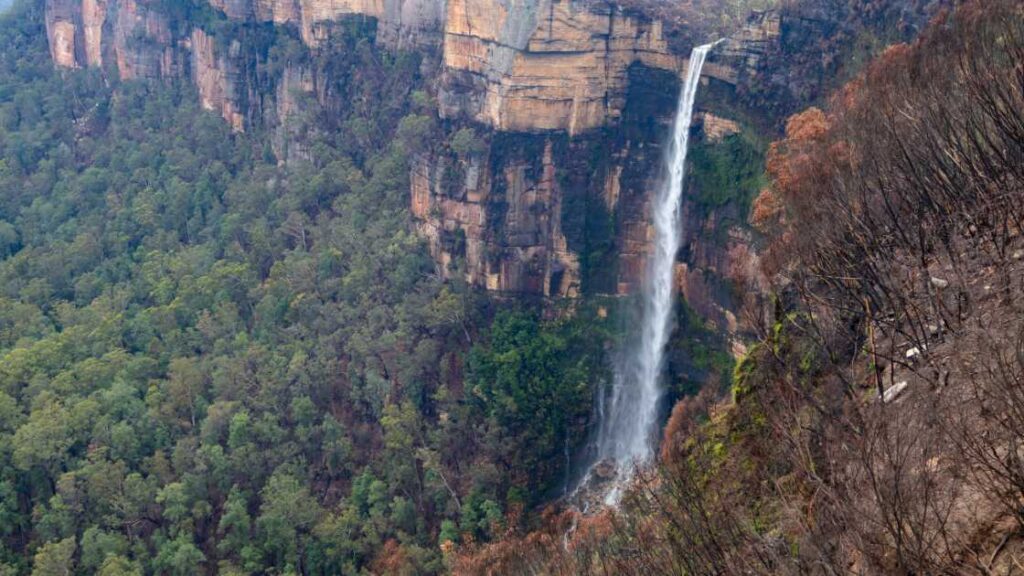 Bridal veil falls are among the falls located in Provo River's waterfalls and Provo Canyon. It is also one of the tallest waterfalls in the entire state, and its height is around 607 feet. It falls in a horsetail style over the granite cliffs. The massive height makes it look even more beautiful.
Cascade Falls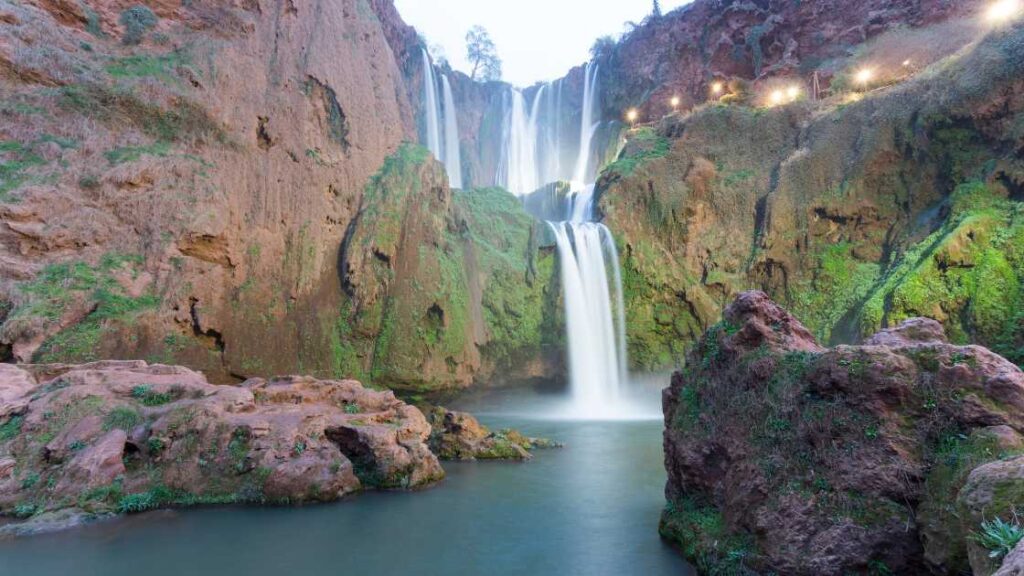 Cascade Falls is located in Dixie National Forest and is a must-visit. The water comes out with heavy pressure from a crevice and then slowly plunges into a pool. The hike to this place is barely a mile, and anyone from any age group can take the path. It is a good spot to spend time with nature and explore.
Cataract Gorge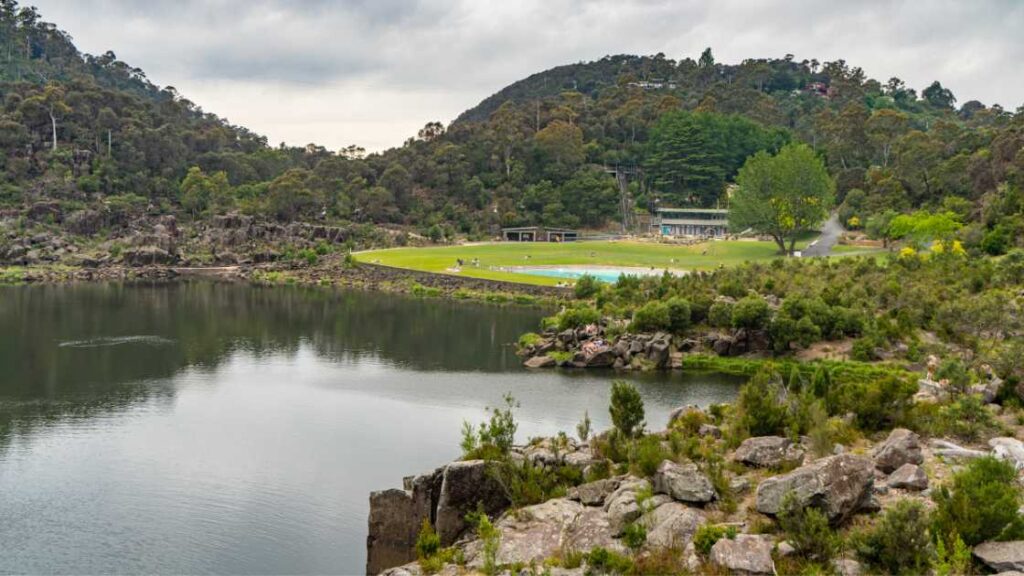 Cataract Gorge is located in Uinta National Park, which also includes beautiful waterfalls from a river. The beauty of these falls can mostly be seen during spring months because after that the stream becomes smaller. The water has carved out the rocks, making them look like stairs. The water falls into a shallow pool, not deep enough to swim. The beauty of the surrounding area would leave you hypnotized.
Fifth Water Hot Springs Waterfall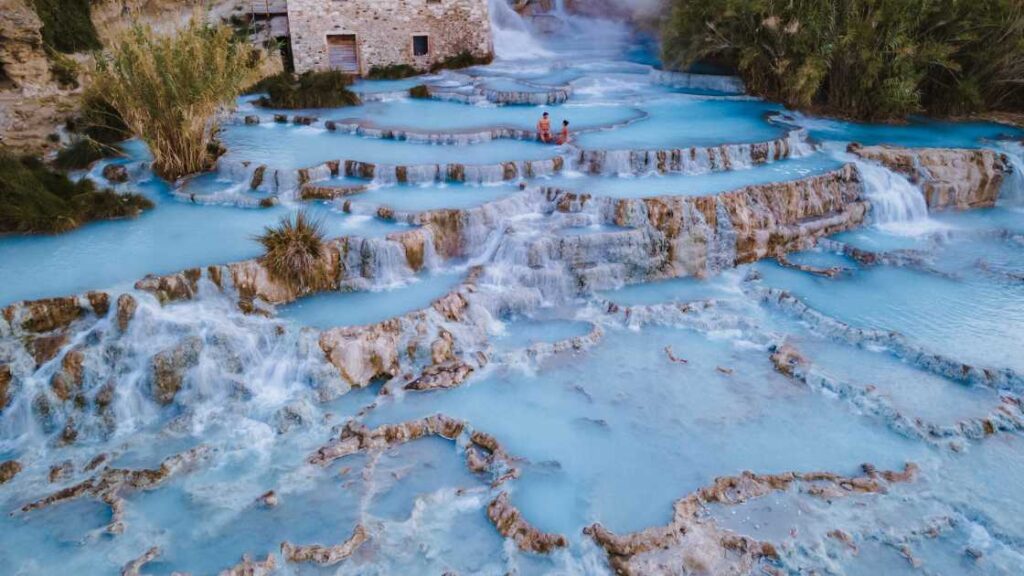 This one is situated in Diamond Fork Canyon, and the hike to reach here is easy. It is a four-mile adventure, and the surroundings are also very beautiful. There is a hot water pool at the waterfall's base, but the water is not very deep. This place is accessible from the main points, so it's better to arrive early in the day as it can get crowded quickly.
Provo River Falls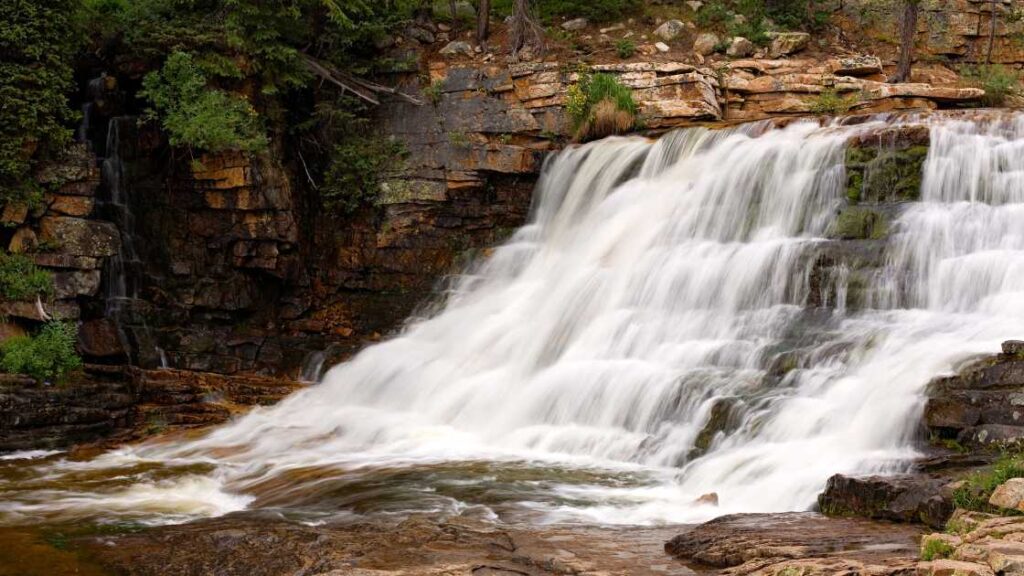 So many Provo River Falls can be seen on Provo River easily from the roadside. The river is fed by a glacier making it cooler than the other rivers in Utah. It ends in Mirror Lake, and visitors can either drive on the Mirror Lake highway or take the trail, which is around 25 miles long. The route is considered easy, with some minor elevation shifts.
Stewart Falls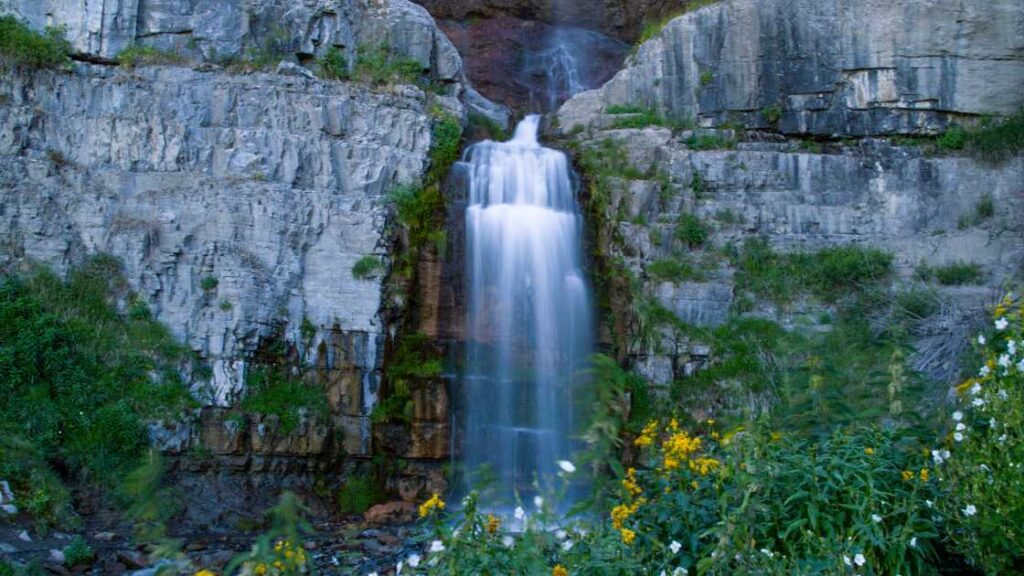 Stewart Falls is located along the alpine loop near Mount Timpanogos. The waterfall is a 3.5-mile hike, and its height is around 40 feet. It plunges into a small pool and provides a very beautiful view. The trail to the waterfalls is fine for people of all ages and can be walked year-round. You can visit here even in winter but with your snowshoes on. It gets even more stunning during winter due to the frozen falls.
Upper Calf Creek Falls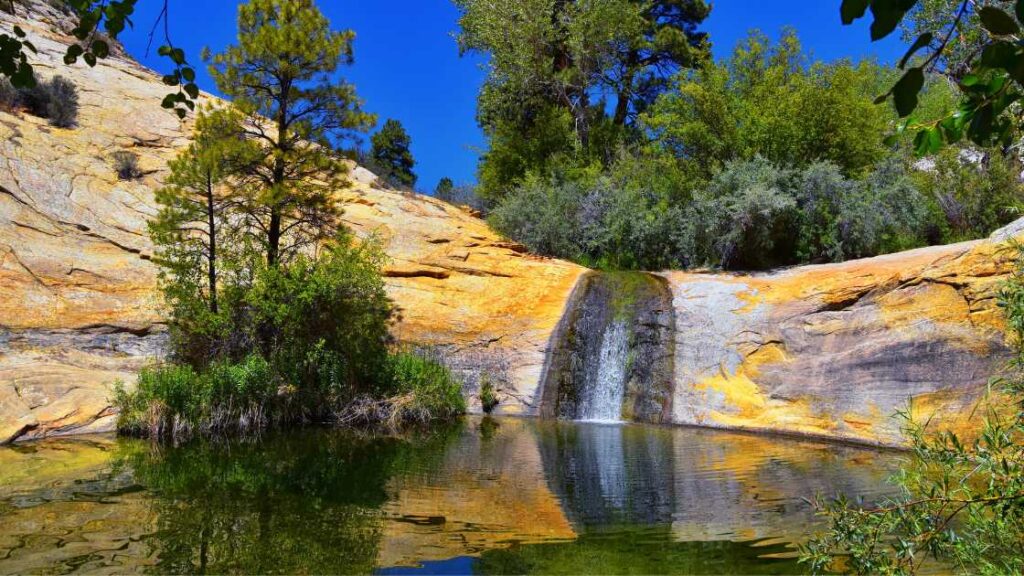 Upper calf creek falls is one of the two waterfalls along the trail. The upper calf creek falls became famous because Bill Clinton declared Grand Staircase Escalante a National Monument. The upper fall is not as tall as the lower, and the whole trip is around six miles. The pools lying beneath the waterfalls are good for swimming.
Lower calf creek falls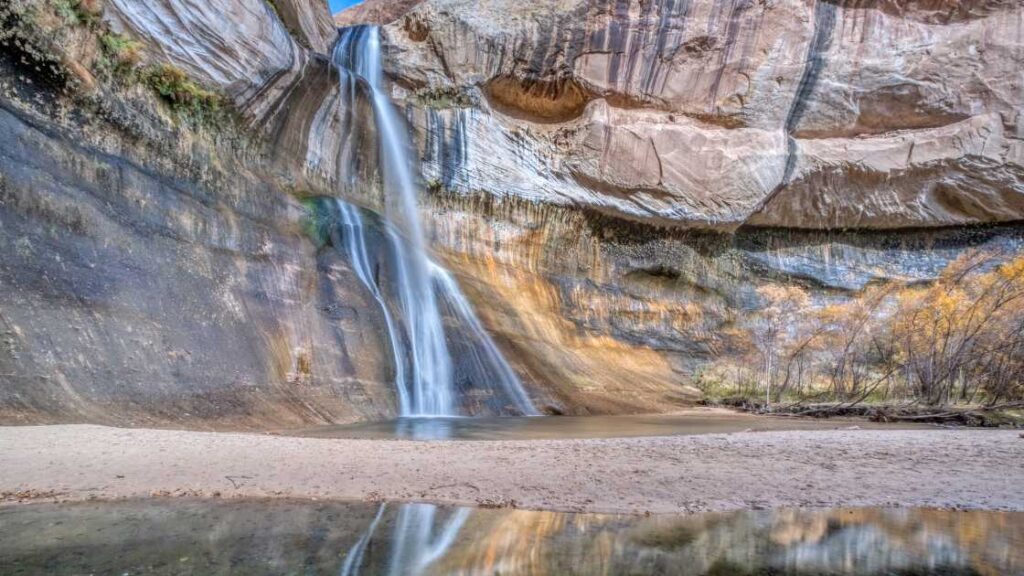 Lower calf creek falls the first waterfall on the trail, and its height is around 126 feet. The path is easy, with more sand than rocks. The elevation is not as much as the upper falls, but it is worth seeing. The surroundings are also beautiful, and the waterfalls are one of Utah's hidden gems.
Battle Creek Falls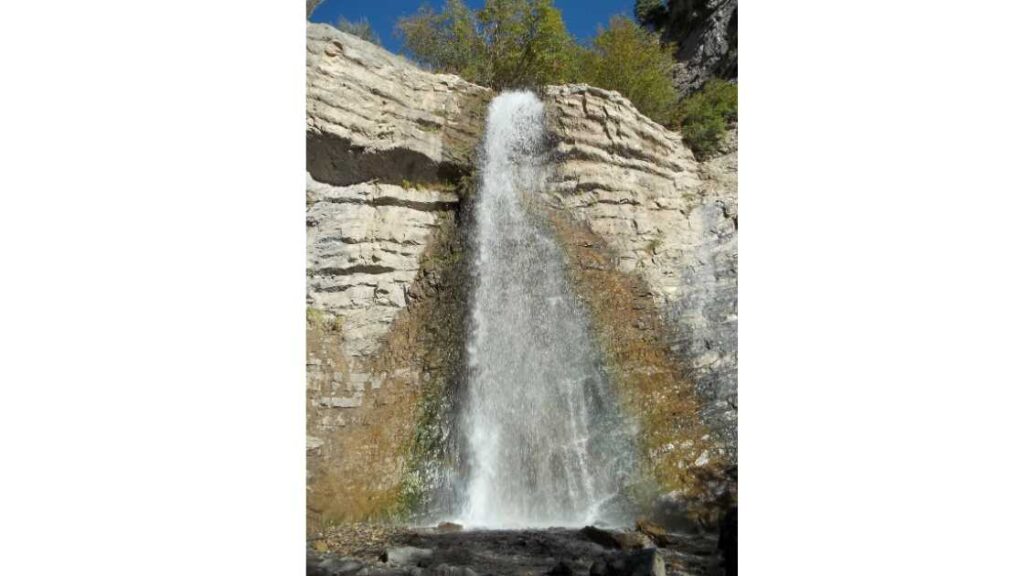 Battle Creek Falls is located near Pleasant Grove, Utah, a 1.2 two-mile hike from the trailhead. The flow of the falls depends completely on the seasons, and the surroundings are nice. The water plunges from the river and flows right through the canyon. It is an absolutely beautiful destination in Utah and if you admire the beauty of nature, it can be a true haven.
The bottom line
We all love waterfalls, and hiking to a waterfall is one of the best things to do if you are a nature lover. Utah is known as a desert, but very few people know it has much more to offer. It is an outdoor adventurer's playground, and you will always have plenty of activities. Hiking to some amazing waterfalls is something that all nature lovers should try because you see so many other things along the way, and the experience stays with you forever.
Also Read : 15 Best Waterfalls In Kauai