South Africa is renowned for its diverse topography, amazing natural beauty, cultural diversity, and wildlife. However, cities like Pretoria have a variety of things to offer to keep you entertained. Pretoria is located in the northern part of Gauteng, South Africa, and is also known as Jacaranda City. One of the best features of Pretoria is that it lies somewhere in the fertile valley of the Apies River, which adds a little more beauty to it. 
Pretoria is also called the administrative capital of South Africa, as it shares capital city status with Cape Town and Johannesburg. Other than being an important industrial and educational hub, Pretoria has many things to offer as a tourist destination.
From monuments, historical buildings, and botanical gardens to museums, Pretoria has it all ready for you.
Here is a list of the 15 best things to do in Pretoria.
Freedom Park Heritage Site And Museum
This Freedom Park has great historical value for the country, as it was created as a way of remembering people involved in the struggle for democracy. If you love history and like to explore the historical sides of the city, this is a must-visit place for you. The Freedom Park also has the 'hapo' building, where you can find a history covering around 3.6 billion years.
Visit The Voortrekker Monument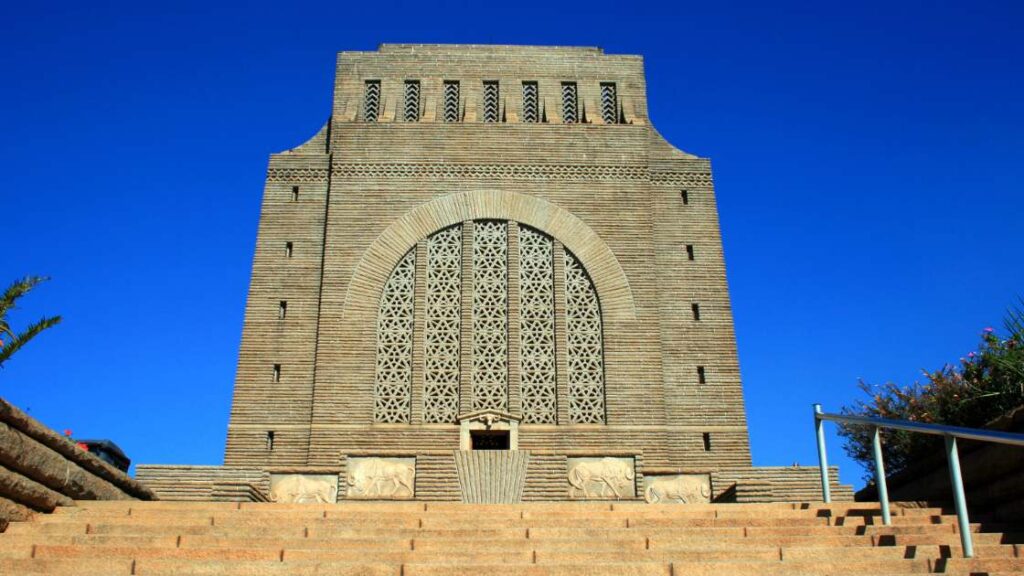 The Voortrekker monument is located in the south of Pretoria and is also a national heritage site. It was built as a tribute to the Voortrekkers who moved out of the Cape Colony at the beginning of the 18th century. The building also resembles European landmarks with a little bit of African influence. It's a great place to get a small taste of the history of the country.
Visit the Vibes Market At The Sheds
This social market will provide you with some good music and local food delicacies. It was created with the agenda of restoring the inner city of Pretoria, where people feel at home. The market is usually set up on the last Saturday of the month, so make sure to check before going.
Pretoria National Botanical Garden
Pretoria National Botanical Gardens is a little small in stature, but that doesn't affect the beauty that it offers. If you like to see nature at its best, these botanical gardens shouldn't slip your mind. You will find a wide variety of landscapes, including succulents, wetlands, grasslands, a waterfall, and much more. There is also a restaurant for your convenience.
South African State Theater
This one is the largest of its kind in South Africa, and the best part is the architecture of this theatre. It has six performance spaces, and the concrete is left raw and unfinished, which gives it a very rugged yet beautiful look. You can also check out the time schedule for the monthly show events to see the insides of this place.
Hartbeespoort Dam Elephant Sanctuary
Hartbeespoort Sanctuary is an hour from central Pretoria and offers a great deal for people interested in wildlife. The speciality of this elephant sanctuary is that it hosts elephants that wouldn't survive in the wild in any of South Africa's renowned national parks. You will have to walk around to enjoy the insides of this sanctuary; a guide will be provided.
Fort Klapperkop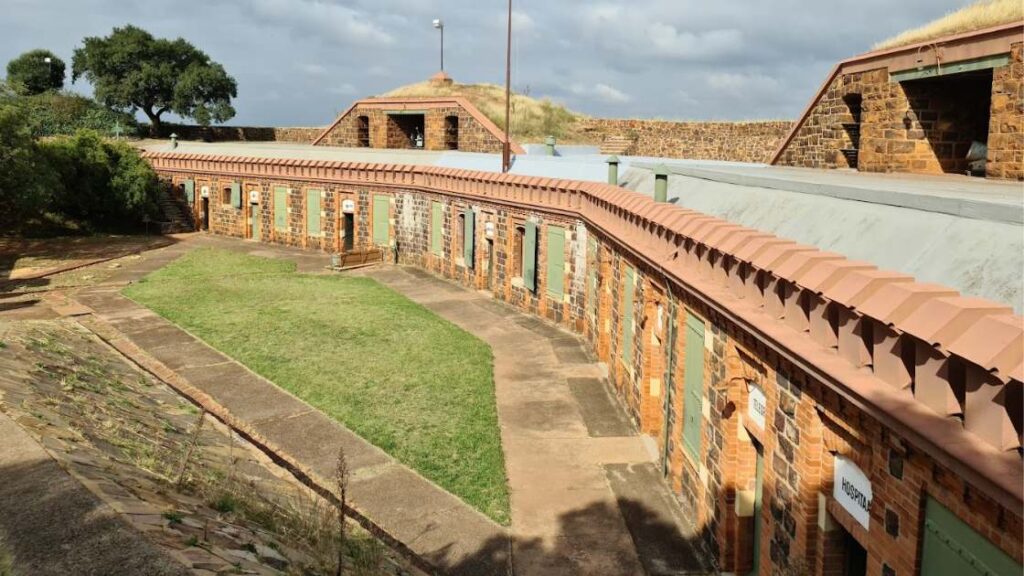 Fort Klapperkop has great historical significance for the city because it was built to defend Pretoria against the British during the Anglo-Boer border wars. The building is very long, and the strange thing about the fort is that no shot was ever fired from there except in practice. This place also hosts a music festival at the end of the month, so check the details before going.
Groenkloof Nature Reserve
This nature reserve is to protect the region's endangered bankenveld flora. If you are a fan of wildlife, don't forget to visit this place. You will find a variety of typical South African animals here, including the kudu, giraffe, and jackal. There is also a cycling road available for people who like cycling. You can also consider taking a hike, as there is a beautiful hiking trail.
Visit Kruger House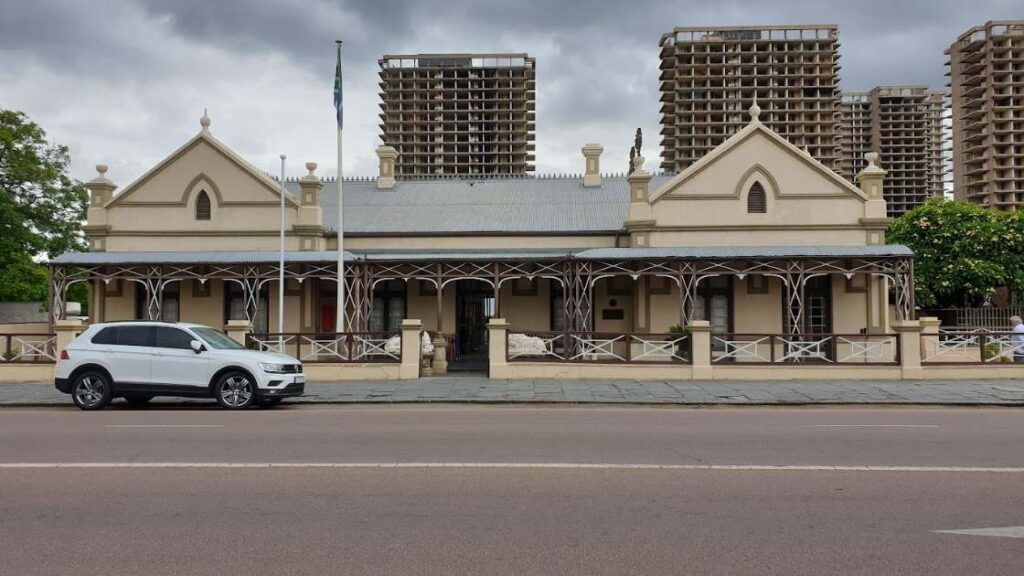 Kruger House attracted a lot of attention from visitors, as it was the city residence of the Transvaal's best-known president, Paul Kruger. It was also one of the very first buildings to receive electricity. There is also an exhibition hall inside the house that speaks volumes about Kruger's battle for freedom from the British.
Visit The Union Buildings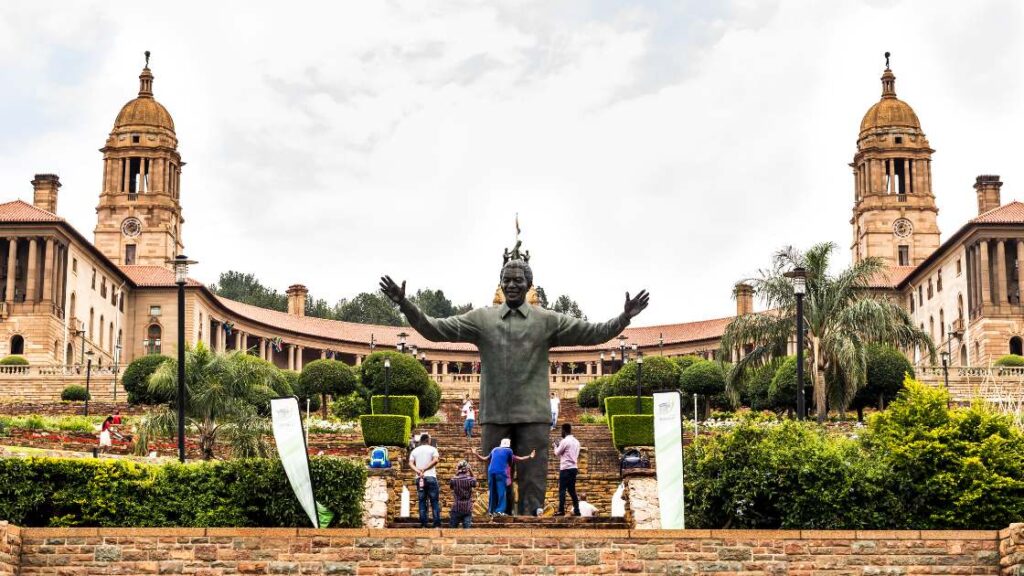 The Union Buildings are one of the best representations of the top-notch architecture of South Africa. It also holds the honour of inaugurating Nelson Mandela as the first democratically elected Prime Minister of South Africa. You will also find beautiful landscape gardens here to give you a gorgeous view.
Hennops Hiking Trails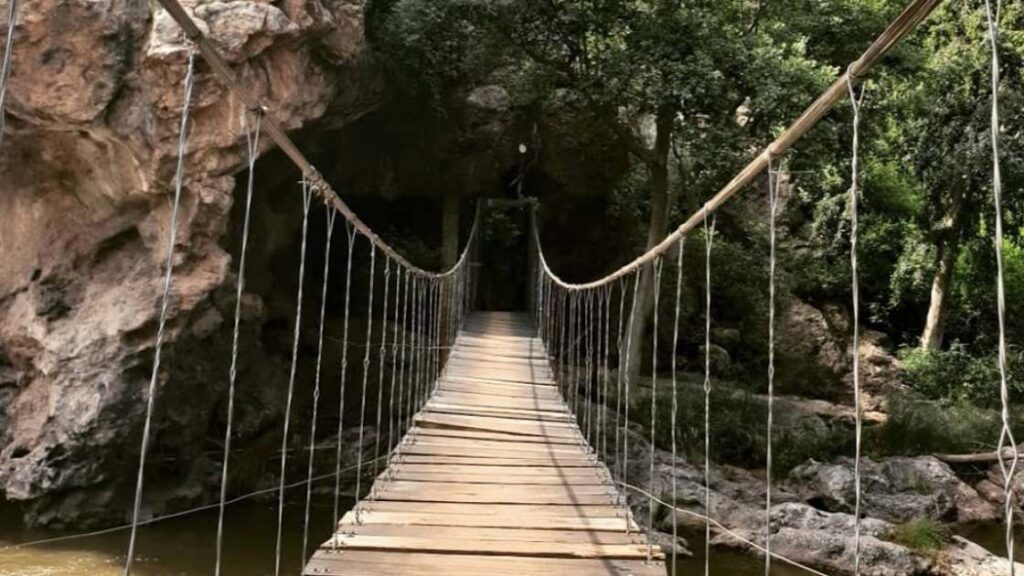 This is one of the most famous hiking spots in Gauteng. If you like to roam around off-road, you should never skip this place. Apart from being known for its rich history, Hennops Hiking Trails has several hiking, biking, and off-roading trails that you would absolutely fall in love with.
Dinokeng Game Reserve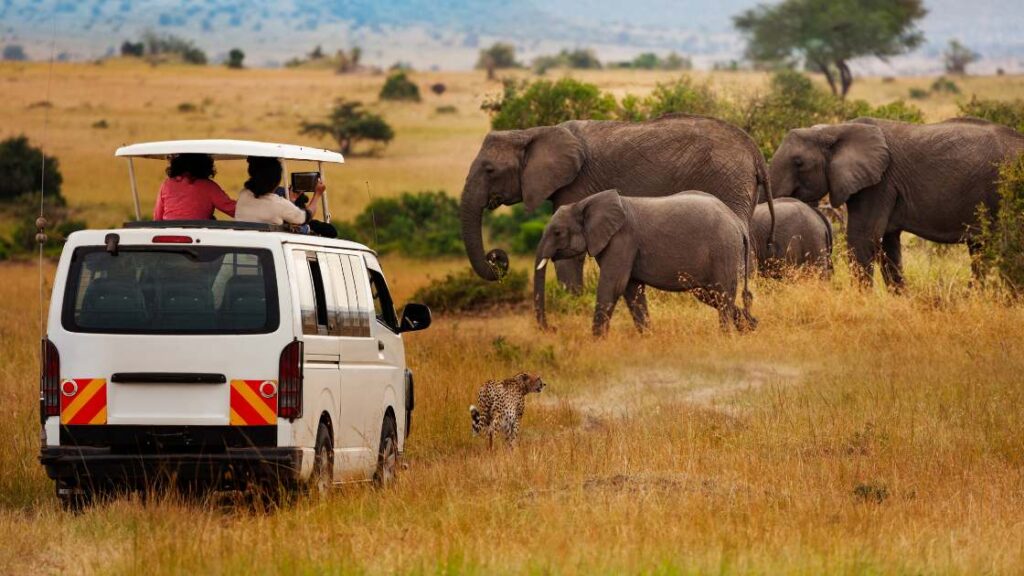 Dinokeng Game Reserve is just half an hour from the city centre. It is the first and only game reserve in Gauteng, making it very famous among visitors. You can spend your time here enjoying nature and playing. The place is absolutely incredible and offers various things to indulge in.
Irene Dairy Farm
Dairy farms might not interest a lot of people, but Irene Dairy Farm is a must-visit for sure because it is not just a working dairy farm but offers other things, too. For example, it has two restaurants with a very beautiful setting, which makes it a perfect place for family outings. It provides a perfect experience of farm life.
Tswaing Meteorite Crater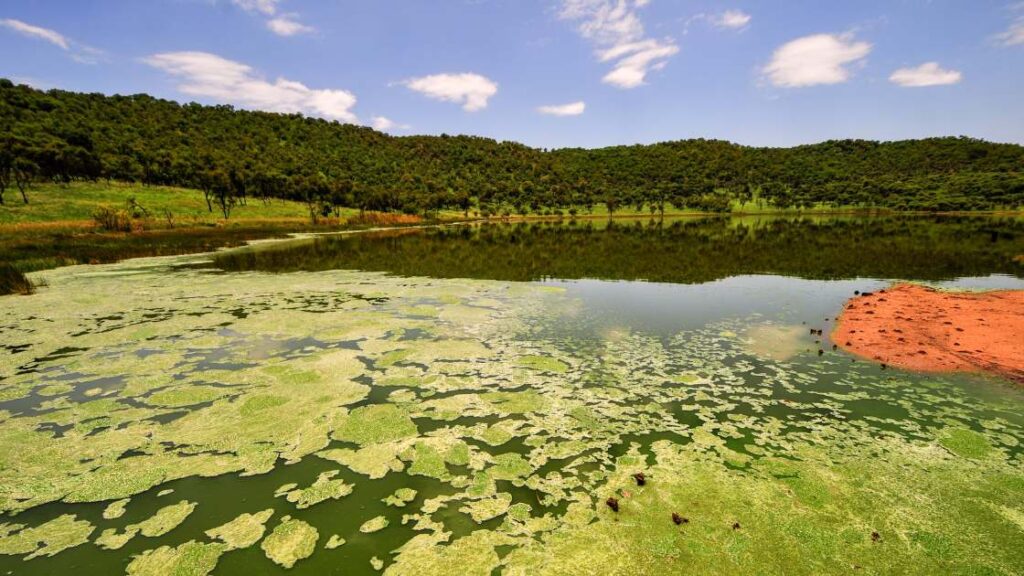 This is one of the best-preserved craters in the world. It was formed around 220,000 years ago when a meteorite hit the earth's crust. You can take a hike to reach the outskirts of this crater; you can also visit the lake if you are interested. It's a very beautiful and unique location to visit.
Cullinan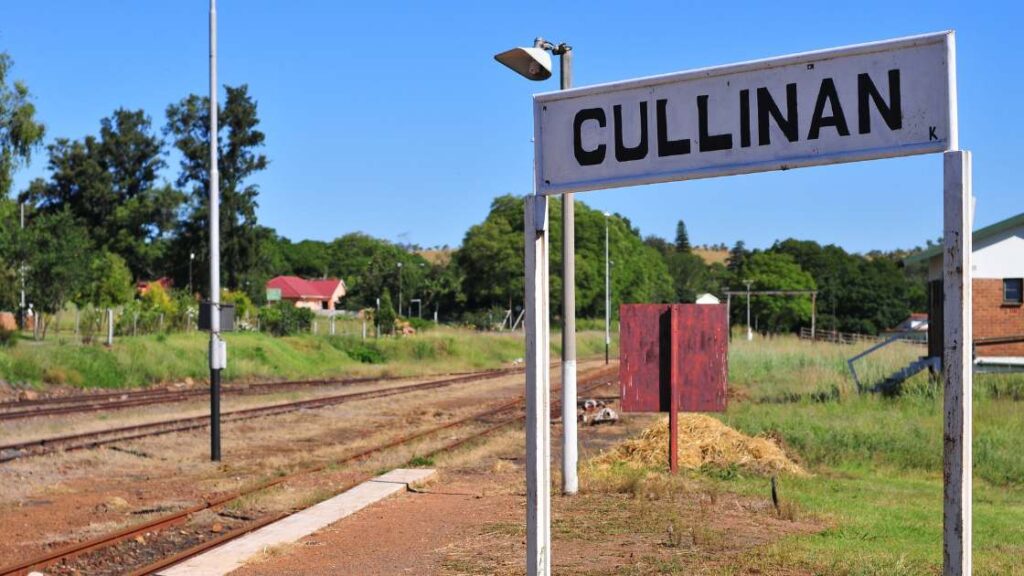 Culling is a beautiful, historic town that should never be missed by anyone visiting Pretoria. The speciality of this town is the diamond mine, which is still active. Some of the largest diamonds in the world were actually found in Cullinan. You should definitely visit this town and also take a tour of the Cullinan diamond mine to check out the insides. Moreover, this town has so many fantastic restaurants and museums to visit.
Final Words
Pretoria is a city of monuments and memorials. People who love to dig around in history should never miss an opportunity to visit Pretoria. It also has many natural spaces that are perfect for families as well as solo travellers. From historically significant places to beautiful hikes, Pretoria has all that you expect from a good tourist destination. The well-kept landmarks, gardens, big parks, and gorgeous government buildings are the best of everything.
Also read: 15 Best Places To Live In Washington State