Kentucky is also known as the Bluegrass state and is generally associated with derbies, whiskey and fried chicken. But Kentucky is more than that. It is filled with attractions like Churchill Downs to distilleries of Bourbon Country.
Thanks to its karst geology, Kentucky has many natural wonders like an underground cave system, a plunging river gorge and stunning waterfalls.
It has a lot of museums like the Corvettes (an unlikely castle and museum dedicated to creationism) and the Kentucky Derby Museum.
Kentucky has a lot of opportunities, and it can keep you occupied no matter how long you choose to stay!
If you are visiting Kentucky and want to know what the state has to offer in terms of activities, we have a list of the 15 best things to do in Kentucky that you can use to kickstart your Kentucky adventure.
Kentucky Derby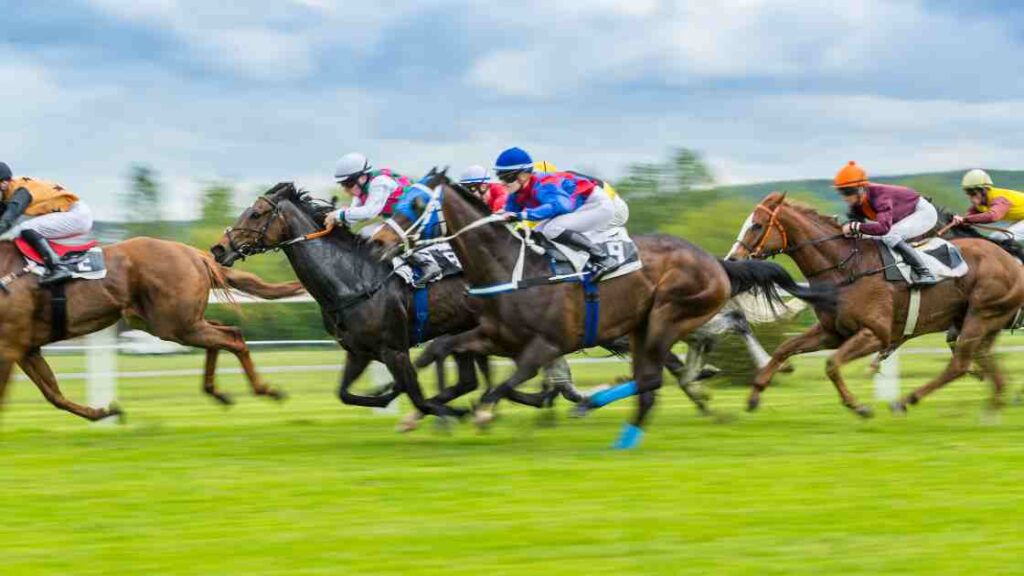 The Kentucky Derby is one of Kentucky's most celebrated events and premier horse races worldwide. Derby is hosted at Churchill Downs outside Louisville on the First Sunday in May. It is one of Louisville's must-do activities and one of its Top Things To Do.
Fashion and fun are integral to a race day tradition, so wear your fascinator! People come dressed up and ready for some good old Kentucky air.
Plan ahead if you want to attend, as tickets for this race often sell out and over 150,000 participants make an appearance in town, and hotel accommodations quickly fill up.
Louisville Slugger Museum & Factory
Look out for a replica of Babe Ruth's Louisville Slugger outside this museum.
Inside, guests can tour the factory that makes it and learn how it has been used by professional baseball players since 1884 to break records and set records. The museum at Louisville Slugger Factory features memorabilia and exhibits.
It displays that document its history as well as that of many legendary players who used it, such as Hank Aaron, who hit his 700th home run using one of these bats; Joe DiMaggio during his 56-game hitting streak using another bat and Babe Ruth, who hit 21 home runs using one.
These items make up the crown jewels of exhibits at this museum.
There are also batting cages and pitching simulations available at this facility, along with climbing the 17-ton limestone baseball glove for kids and adults to rise and receive your own mini bat as a souvenir at the end of your visit.
Van Hook Falls
Van Hook Falls are located within Daniel Boone National Forest in eastern Kentucky, covering more than 708,000 acres and boasting diverse terrain with 3,400 miles of cliffs and ravines cut through by rivers and streams.
In addition to its 65-foot tall by 75-foot wide Natural Bridge.
Sheltowee Trail stretches 273 miles across Daniel Boone National Forest.
The Barren Folk, an accessible heritage trail near Whitley City boasts of a 0.75-mile paved pathway which tells the tale of Barren Folk Mining and Coal and all those living within its remote mining community.
Cumberland Gap National Historical Park
The Cumberland Gap is the main passageway through the Cumberland Mountains. Native Americans used this 760-foot deep gap as they travelled throughout their territory, while pioneers travelling west discovered it around 1800.
Over 200,000 white settlers migrated through the Cumberland Mountains in western Kentucky after Daniel Boone led them there via his Wilderness Trail in 1775.
Middleboro offers a Visitor Center featuring an interactive gallery and always-available rangers.
The visitor centre offers a shuttle service that will take you on a tour of Hensley Settlement, an original old country township well preserved in this park.
Guided hikes lead up to Gap Cave, while Pinnacle Overlook allows panoramic views from 2460 feet high – both are popular destinations!
Abraham Lincoln Birthplace Historic Park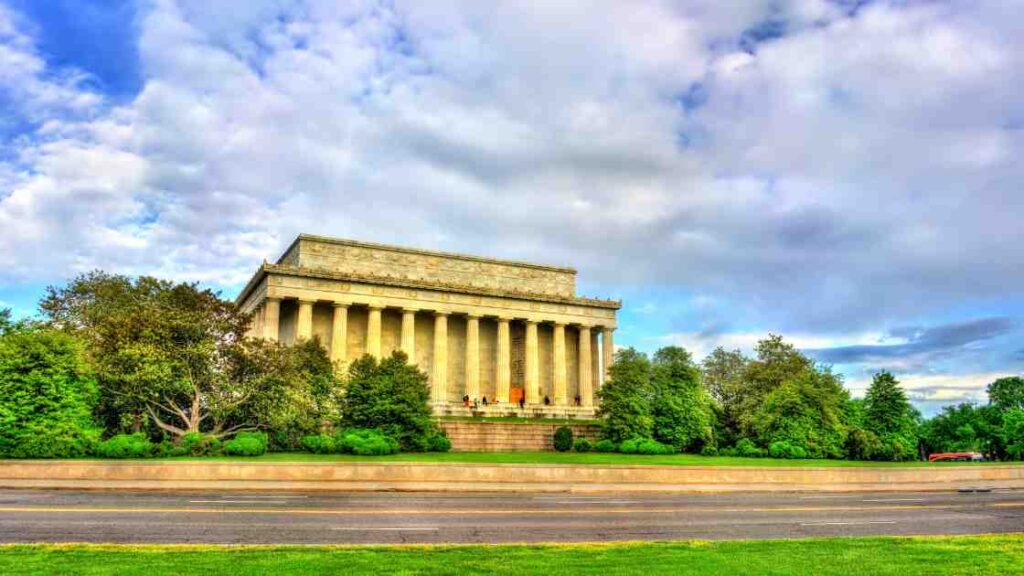 Construction of the Memorial Building was completed by 1911. This replica of the one-room home where Abraham Lincoln was born is called Symbolic Birth Cabin and dates back to 1809.
John Russell Pope designed the Neoclassical Memorial Building. Constructed of Tennessee marble and pink granite from Connecticut, its 56 steps represent Lincoln's death age, while other features represent his presidency.
Sinking Spring, an underground spring on the property takes its name from how its water sinks into the ground below it.
Mammoth Cave National Park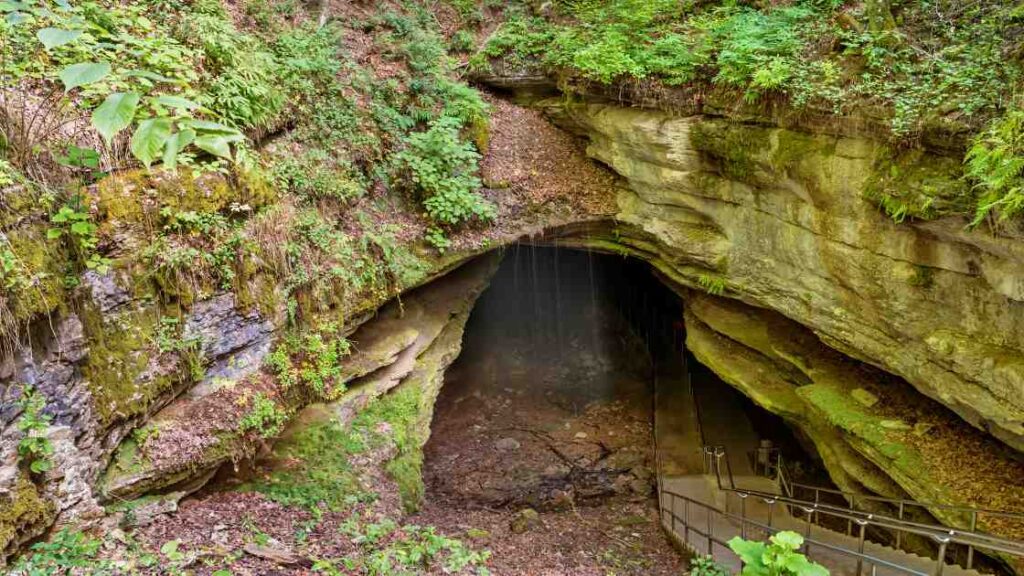 In Kentucky's "Land of 10,000 Sinks", also known as Caveland Corridor, located 80 miles southwest of Louisville, lies Mammoth Cave National Park – home of many karstic features and boasting one of the world's deepest underground caverns.
Mammoth Cave is the world's most extensive known cave system and was discovered by native residents as early as the 1st millennium BC.
The park is an excellent destination for families. A range of tours is available here, and top attractions include Mammoth Dome (nearly 200 feet tall) and Ruins of Karnak, which features massive limestone columns that give the impression of a temple ruin.
Crystal Lake and Frozen Niagara are also great attractions. Tickets must be obtained for all cave tours, and hikers should prepare themselves for subterranean temperatures when traversing these trails.
Mammoth Cave National Park offers many activities for visitors, such as camping, swimming and canoeing.
Kentucky Horse Park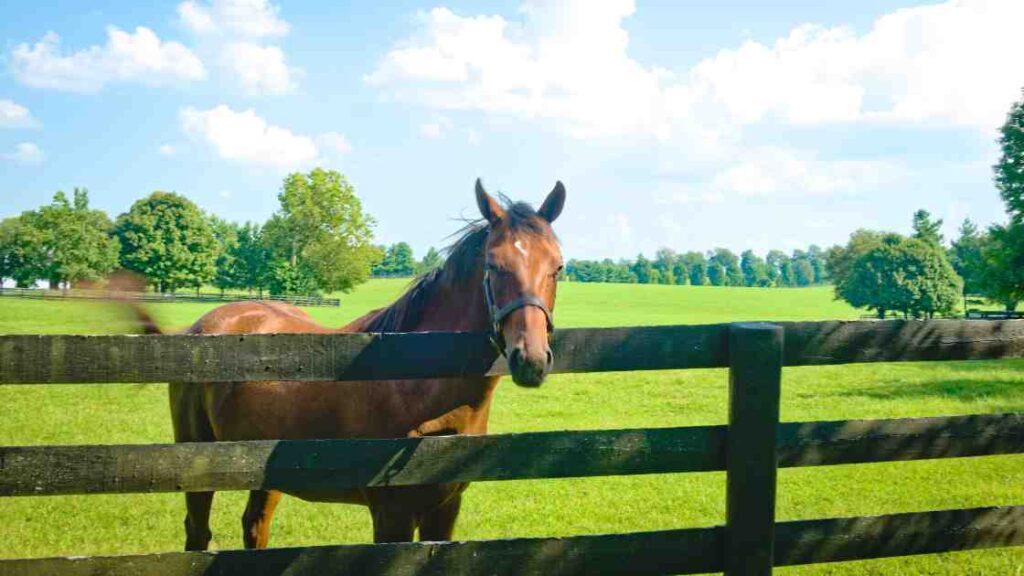 Situated just north of Lexington, the Kentucky Horse Park allows visitors to tour a working farm and learn more about horses. In addition, visitors can participate in horse or pony back riding activities at this attraction park.
Residents of the Farm reside in various themed buildings, such as the Kids Barn, where smaller animals live; the Mounted Police Barn; Breeds Barn, which houses rare breeds; the Hall of Champions, which houses retired racehorses; and Big Barn, which houses all of its impressive horses.
Check out daily shows featuring different breeds and occupations of draft horses!
One of Lexington's premier attractions, Lexington Park offers four unique museums that explore the horse's role throughout history and culture – including the Smithsonian-affiliated International Museum of the Horse, Al-Marah Arabian Horse Galleries, American Saddlebred Museum and Wheeler Museum.
Muhammad Ali Center
The Muhammad Ali Center is dedicated to honouring and celebrating his legacy as an exceptional humanitarian. An orientation film presented on five screens gives an overview of Ali's life.
Exhibits focus on his philosophy for improving our world, such as interactive displays, artefacts and historical films, and multimedia presentations.
The topics will highlight his role as an icon of strength in the Civil Rights Era, his spirituality and his charitable works. One of the most striking displays will be The Children's Hope and Dream Wall featuring mosaic artwork by children aged 2-14 from all around the world.
A replica of the boxing legend's practice area is on display, where visitors can observe and learn various moves; a speed bag is also available for boxing practice. There are three galleries at this museum with changing installations and exhibits.
Kentucky Derby Museum
The Kentucky Derby Museum is conveniently situated next to the racetrack. It features two floors of exhibits on the annual races of Kentucky Derby and Churchill Downs which started in 1875.
The museum showcases thoroughbred horses and different stages of their life and training.
Watch The Greatest Race, an 18-minute feature in high definition on a 360-degree screen.
The Museum at Churchill Downs houses artefacts from prominent trainers Bill Shoemaker and D. Wayne Lukas and other historical items. For an additional fee, visitors can take tours of Churchill Downs that allow a behind-the-scenes glimpse of this racetrack.
Derby Cafe offers the perfect setting to relax with food while taking in Churchill Downs' lively ambience.
Lost River Cave
This Kentucky landmark provides families an ideal way to explore the state's geology while inspiring children's interest in nature.
This cave is the only one in Florida offering boat tours, while its Nature Center hosts various programs and activities designed to encourage young visitors to discover the world.
Kids can share their discoveries at the Nature Trading Post while exploring easy trails. Other family activities may include geocaching or "bird bingo."
Visitors are welcome to explore and discover the grounds, including its Spring, limestone bluffs and remains of old mining structures. Additionally, a Zipline Tour offers even more adventure.
Louisville Mega Cavern
Louisville Mega Cavern, an underground cave covering 100 acres beneath Louisville, dates back to when it first operated as a limestone mine during the 1930s.
After years of inactivity, it has since been transformed into a secure underground facility and one of Kentucky's top family attractions.
Active visitors may choose from an electric bike tour, tram tour, or both, while for the truly adventurous, there is also a two-hour zipline tour and aerial ropes course available.
The tram tour will give you an up-close view of the inner workings of the cavern, its history and engineering.
Cumberland Falls State Resort Park
Cumberland Falls State Resort Park has earned the nickname of the Niagara of the South. Situated 68 feet below its 125-foot wide waterfall is Cumberland River.
When the full moon rises, it unveils the only "moonbow" in all of the Western Hemisphere!
There are 17 miles of short to medium trails that wind their way through the forest, offering camping, guided horseback riding, rafting trips and flume gemstone mining opportunities.
There is also a full-service dining room and gift store offering handmade souvenirs.
Shaker Village Pleasant Hill
Shaker Village in Pleasant Hill offers visitors a glimpse into the Shaker lifestyle with 34 original Pleasant Hill buildings that now serve as tourist spots, featuring handmade furniture and everyday objects from the 1800s.
The Historical Center also hosts demonstrations of various crafts, daily activities and special events all year long.
Families will especially love visiting the farm to gain insight into Shaker farming practices, meet animals and take advantage of hayrides, among many other experiences.
There is also a 3,00 acres wildlife preserve with 40 miles of hiking paths, bird blinds and naturalist-guided programs available for discovery.
Newport Aquarium
Within Newport Aquarium's network of acrylic tunnels lies an array of aquatic life. You can walk through its habitat and witness Arapaima swimming along its rivers.
Tunnels provide a unique view into coral life, including unicorn fish, honeycomb eels and cow-nosed rays.
You will encounter these predators as they swim past you in the Surrounded By Sharks exhibit. Deadly and Dangerous feature iconic species such as Piranha fish and Gila monster. Gator Alley is another popular area.
The aquarium also features a frog habitat, an exhibit with rare species of, a touch tank for stingrays and opportunities to view seahorses up close. Each day the aquarium offers various shows and presentations.
Ark Encounter
Many have searched for Noah's Ark for years. Kentucky now offers one. This colossal replica is built to the standards set out in the Bible and is located near Interstate 75, midway between Cincinnati, Kentucky, and Williamstown.
The Ark measures 510 feet long by 85 feet wide by 51 feet high and is open for tours. You'll see a spectacular wooden creation that exhibits what life was like onboard during Ark's time.
Ararat Ridge Zoo features a wide assortment of animals like kangaroos, camels and tortoises. There are 17-story high ziplines and a large play area on these grounds.
Conclusion
Kentucky is an extraordinary state. What makes it more beautiful is its natural attractions as well as historical landmarks. These 15 best things to do in Kentucky will help you explore the gorgeous environs of the state and keep you entertained on your visit.
Also Read: 10 Best Places To Visit In Lyon, France