France, celebrated for its profound historical legacy, artistic treasures, vibrant culture, and exquisite culinary delights, consistently enchants globetrotters. The nation's allure extends from its picturesque natural landscapes to its iconic architectural wonders and captivating urban centers, ensuring a plethora of experiences for diverse travelers.
This article embarks on a journey to uncover France's top 10 must-see attractions, showcasing gems like the globally acclaimed Disneyland Paris and the timeless Eiffel Tower. France, with its rich history, artistic wonders, diverse culture, and delectable cuisine, has an irresistible charm for travelers worldwide.
From breathtaking natural landscapes to iconic landmarks and enchanting cities, the country offers a wide array of attractions to suit every traveler's preferences. In this article, we will delve into the 10 best attractions in France, including the renowned Disneyland Paris and the iconic Eiffel Tower.
Eiffel Tower
The Eiffel Tower, an enduring symbol of France and a marvel of engineering stands as an iconic testament to human creativity and ambition. Rising 324 meters (1,063 feet) above the Parisian skyline, this iron lattice tower offers visitors an unparalleled panoramic view of the City of Lights. To experience this architectural masterpiece, booking Eiffel Tower tickets is essential.
The tickets provide access to three levels: the first and second observation decks, as well as the summit. The first two levels boast breathtaking vistas of Paris, with the opportunity to dine in world-class restaurants. At the summit, visitors can savor the awe-inspiring 360-degree view, gazing upon landmarks like the Louvre and Notre-Dame Cathedral. Booking Eiffel Tower tickets in advance is advisable to skip long queues and make the most of this iconic experience, creating cherished memories that will last a lifetime.
Louvre Museum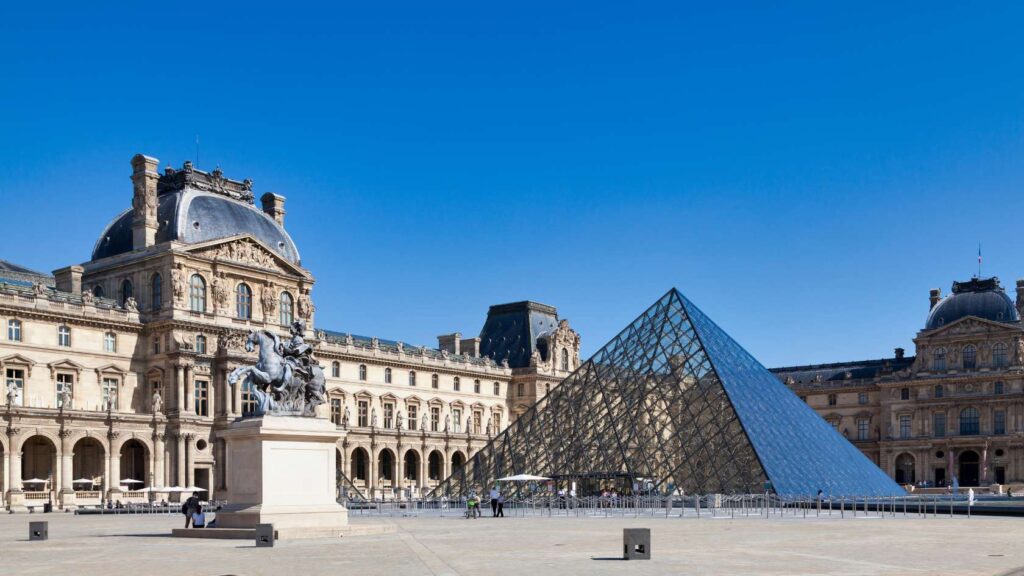 The Louvre Museum, located in the heart of Paris, is a cultural treasure trove and one of the world's most renowned art museums. Housing an awe-inspiring collection that spans centuries, it showcases iconic masterpieces like the Mona Lisa and the Venus de Milo.
The museum's magnificent architecture, particularly the famous glass pyramid entrance, is as impressive as the art within. It's a place where history, art, and culture converge, offering visitors a profound journey through human creativity. The Louvre is a must-visit destination for anyone seeking to be captivated by the beauty and significance of some of the world's most treasured artworks.
Disneyland Paris
Disneyland Paris, often dubbed the "Happiest Place in Europe," is a magical destination that enchants visitors of all ages. Located just a short distance from the heart of Paris, this enchanting theme park offers a world of imagination and wonder. To embark on this unforgettable journey, securing Disneyland Paris tickets is the first step. Once inside, you'll be transported to a realm where beloved Disney characters come to life, thrilling rides awaken your inner child, and captivating parades and shows unfold before your eyes.
From the enchanting Sleeping Beauty Castle to the whimsical Main Street, U.S.A. The park's attention to detail is nothing short of extraordinary. Whether you're a die-hard Disney fan or simply seeking a day of pure joy, Disneyland Paris promises an unforgettable adventure. So, grab your Disneyland Paris tickets and prepare to be immersed in a world of magic, fantasy, and endless smiles.
Mont Saint-Michel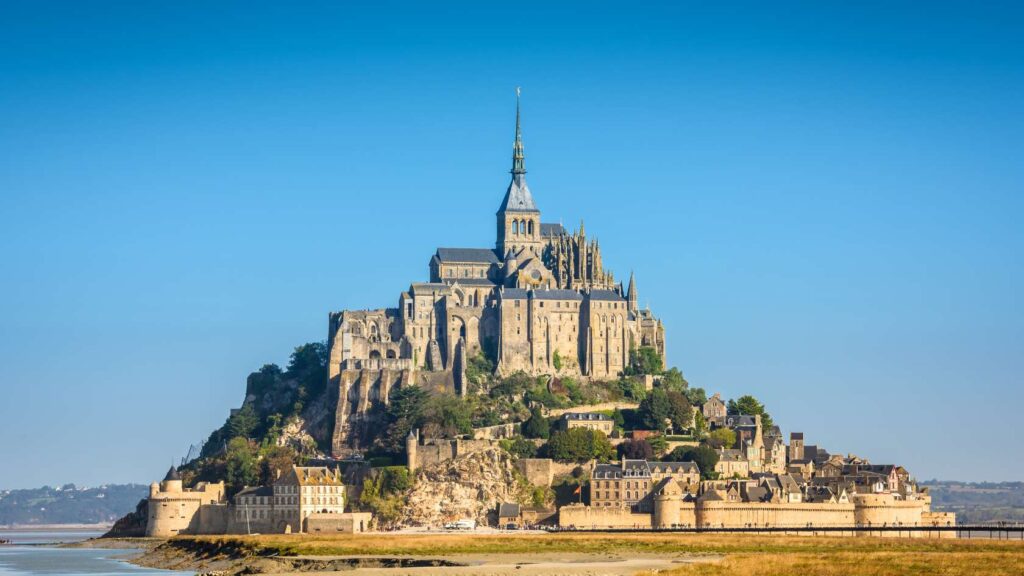 Mont Saint-Michel, a marvel of medieval architecture, is a UNESCO World Heritage Site and a true gem in Normandy, France. Perched dramatically atop a small rocky island, this abbey seems to rise miraculously from the tidal flats that surround it.
The abbey's stunning spires and fortifications create a breathtaking silhouette against the backdrop of the vast sky. Accessible via a causeway during low tide or a shuttle during high tide, Mont Saint-Michel beckons visitors to explore its narrow, winding streets, charming shops, and the awe-inspiring abbey itself. It's a place where history, spirituality, and natural beauty combine to create an unforgettable experience.
Versailles Palace and Gardens
The Versailles Palace and Gardens, a UNESCO World Heritage Site, epitomize opulence and grandeur. Located just outside Paris, this historic masterpiece was once the epicenter of royal power in France. The palace's sumptuous interiors, including the dazzling Hall of Mirrors, offer a glimpse into the extravagance of the monarchy.
Beyond the palace, the meticulously manicured Gardens of Versailles sprawl across vast acres, showcasing impeccable landscaping, fountains, and sculptures. Visitors can explore the grandeur of French formal gardens while taking leisurely strolls or renting a rowboat on the Grand Canal. The Versailles Palace and Gardens are a captivating testament to France's royal history and artistic brilliance, making it a must-visit destination.
Châteaux of the Loire Valley
The Châteaux of the Loire Valley, nestled in the picturesque French countryside, are a captivating ensemble of historic castles that transport visitors to a bygone era. These architectural marvels, including Château de Chambord, Château de Chenonceau, and Château de Villandry, showcase stunning Renaissance and Gothic designs.
Each château boasts unique features, from elaborate gardens and intricate interiors to storied histories of royalty and intrigue. Exploring this enchanting region is like stepping into a fairytale, where every castle tells a different story.
The Châteaux of the Loire Valley offers a remarkable journey through France's rich history and architectural heritage, making it a must-visit destination for history and culture enthusiasts.
Provence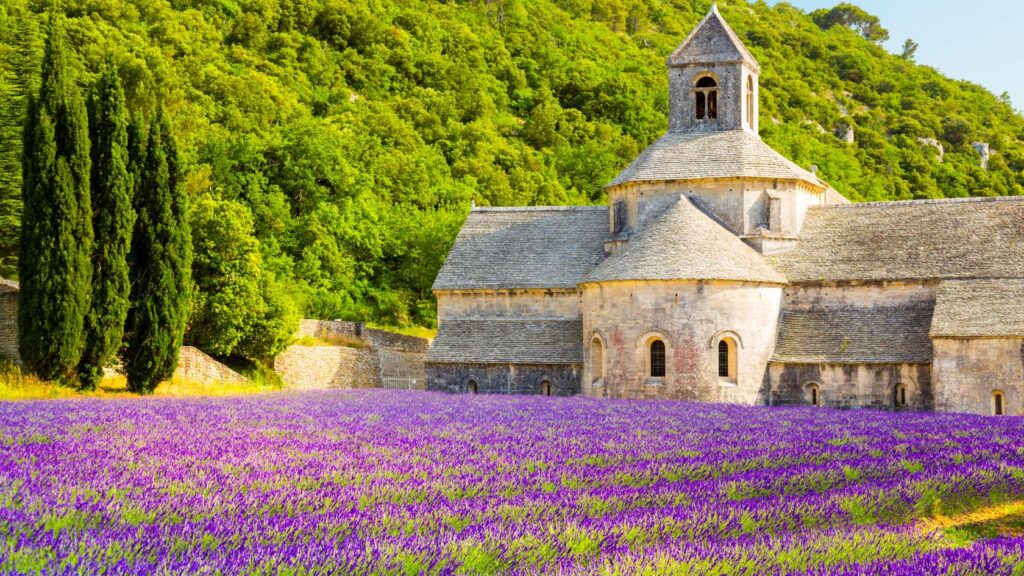 Provence, nestled in the south of France, is a picturesque region that captures the essence of the country's charm. Known for its rolling vineyards, fragrant lavender fields, and medieval villages, Provence is a sensory delight. Its historic towns, like Avignon and Aix-en-Provence, exude timeless beauty, while the local markets brim with vibrant colors and flavors.
The region's delectable cuisine, infused with Mediterranean herbs and fresh produce, beckons food enthusiasts. Whether you're exploring the region's rich history, basking in the sun on the Côte d'Azur, or simply savoring a glass of local wine, Provence invites you to savor the art of living in true French style.
Normandy Beaches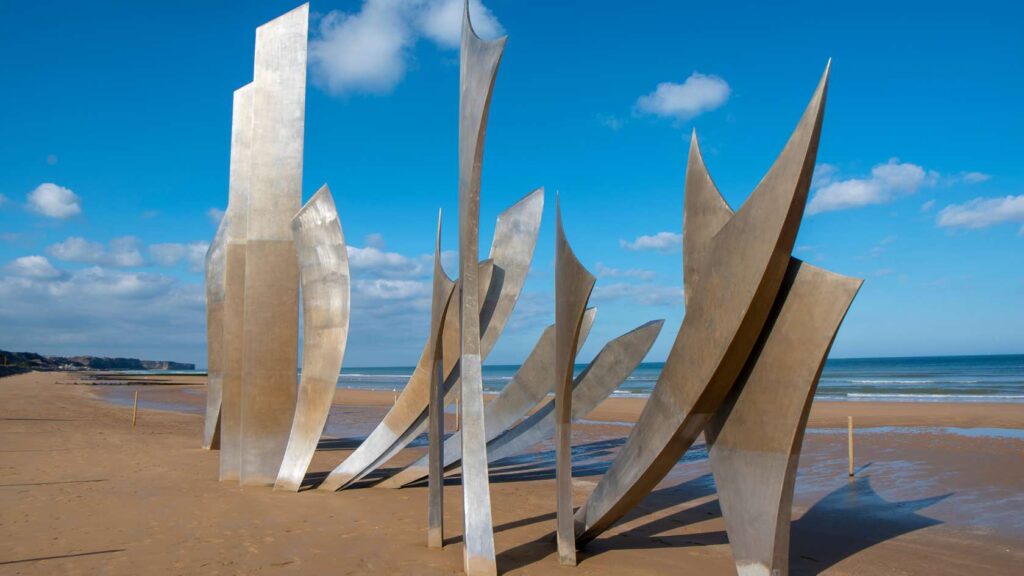 Normandy Beaches, etched in history, stand as a solemn tribute to valor and sacrifice. These hallowed shores were the site of the pivotal D-Day landings during World War II, where Allied forces commenced the liberation of Western Europe.
Today, the Normandy Beaches serve as a poignant reminder of the bravery and heroism of those who fought here. Visitors can walk along the sands of Omaha, Utah, Juno, Gold, and Sword Beaches, paying their respects at the American Cemetery at Omaha Beach. The beaches, now tranquil and picturesque, hold the memories of a pivotal moment in history, making them a place of profound reflection and remembrance.
Côte d'Azur (French Riviera)
The Côte d'Azur, also known as the French Riviera, is a coastal paradise nestled along the southeastern edge of France. This glamorous stretch of Mediterranean coastline is renowned for its breathtaking beauty, with azure waters, sun-kissed beaches, and a backdrop of picturesque hills.
It's a playground for the jet-set, with cities like Nice, Cannes, and Saint-Tropez offering a blend of luxury, culture, and natural splendor. Visitors can explore charming old towns, indulge in world-class cuisine, and revel in vibrant nightlife. The Côte d'Azur is a haven for those seeking sun, sea, and a touch of sophistication in one of the world's most coveted destinations.
Giverny and Monet's Garden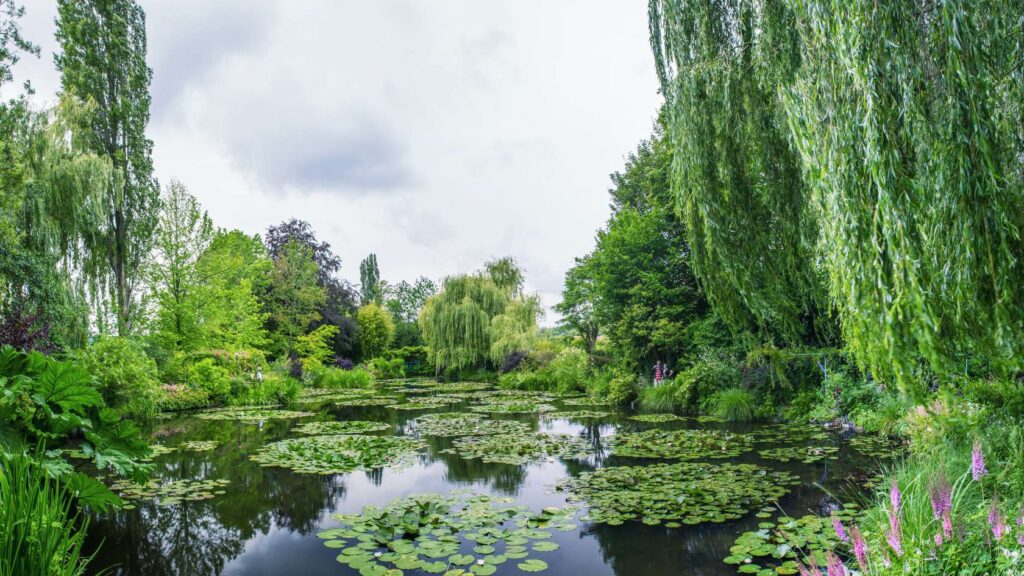 Giverny, a tranquil village in northern France, is famous for being the former home of the renowned Impressionist painter Claude Monet. The heart of Giverny is Monet's Garden, a masterpiece of natural artistry that inspired many of his iconic paintings.
Visitors can explore the enchanting water lily pond, stroll across the iconic Japanese bridge, and wander through meticulously manicured flower beds bursting with color. The garden's ethereal beauty and serenity continue to captivate art and nature enthusiasts, offering a glimpse into the world that fueled Monet's creativity and forever immortalized his remarkable artworks.
Also read: 15 Best Things To Do In Pretoria