There's a wide array of activities to enjoy in Northridge in spite of the fact that it is not a very large territory.
Being a university town, Northridge has developed wide-ranging urban amenities that are appealing to visitors and students.
Owing to the university, the talent and manpower available here have helped enhance the light and high-tech industries in Northridge.
These economic drivers also provide an effect multiplier on the tourist attractions and travellers' points of interest in Northridge.
In addition, this community is proud of its history as a town that was once a hub for the breeding of thoroughbreds and also as the "Horse Capital of the West."
With all these elements, we present to you -with absolute pleasure- the top 20 best things to do in Northridge Los Angeles.
Cal State Northridge Campus
Also called CSUN, the Cal State Northridge's campus is spread across 353 acres. It is home to a myriad of points of interest that are accessible to the general public.
One of them is The 1.5-acre CSUN Botanic Garden, which includes a greenhouse and nursery that includes more than 1,200 plant species from around the world.
The campus also houses the CSUN Art Galleries that display sculptures, paintings, as well as other works of art.
Museum of the San Fernando Valley
This museum was established in 2005 on Nordhoff Street to preserve San Fernando Valley's history, arts and culture to the delight of visitors and locals.
The museum's most notable exhibit is the one on the cult character from the jungle book called Tarzan, made by Los Angeles-born Edgar Rice Burroughs, an alumnus of Cal State Northridge.
In addition to the artefacts and paintings, documents are also displayed at the museum. The museum also hosts Historic Walking Tours in iconic locations in the Valley, such as North Hollywood and Van Nuys.
Throughout the year, the museum also hosts various events, including Narrating Lives Oral Histories from the SFV.
The museum's other programs include the Public Art Initiative program, which creates artworks and murals that are displayed in various places of worship in Northridge.
Donald E. Bianchi Planetarium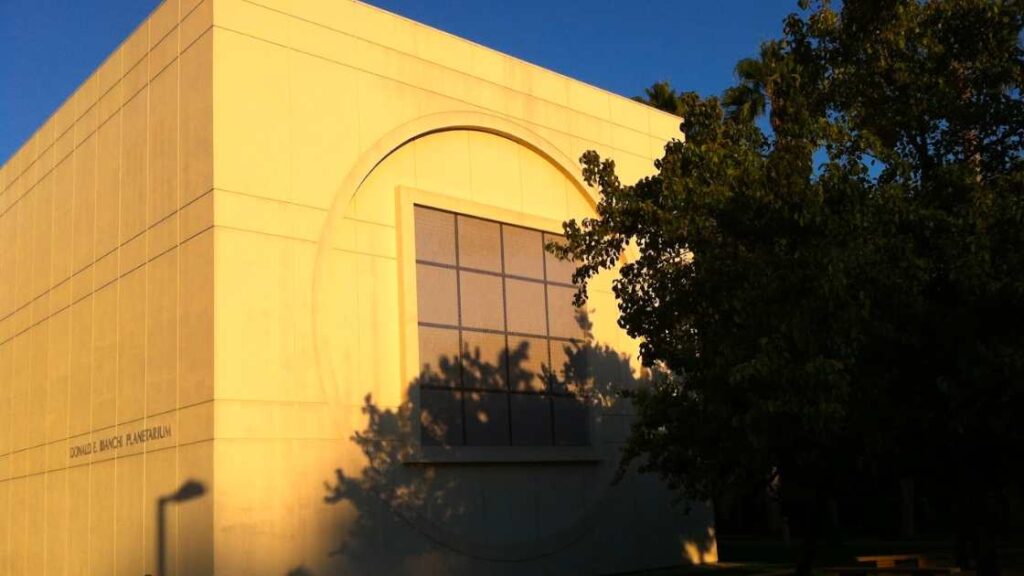 Cal State Northridge is the home of this planetarium, which began to offer regular public shows in 2022.
The Donald E. Bianchi Planetarium offers a star theatre with a capacity of 100 seats equipped with the latest technology in projection, which recreates an evening sky in stunning precision over the 40-foot dome.
In the planetarium's display, you can see over 2,000 star formations as well as five planets that are visible.The planetarium also houses equipment to allow large-format image projection and enthralling digital audio.
Northridge Fashion Center
Northridge Fashion Center is one of the top shopping spots located in the San Fernando Valley.It is located on Tampa Ave. This shopping centre has 18 million customers every year.
A diverse selection of merchandise brings customers towards Northridge Fashion Center. Northridge Fashion Center, where you will find more than 170 of the nation's retailers. The top tenants at this retail store comprise Banana Republic, Apple, H&M, Disney, M.A.C. and Sephora.
The dining experience at Northridge Fashion Center presents popular options, including Red Robin, California Pizza Kitchen, Buffalo Wild Wings, Wood Ranch, Yard House, Bar Louie, and H2O Sushi.
For a much more exciting dining-out shopping experience, go to The Walnut Grove Mall on the block to the left of Tampa Avenue.
Limekiln Canyon Trail
From Northridge the trail can be reached from Northridge. This trail is close to the Turney intersection with Calvin Avenue near Northridge's border with Porter Ranch.
It is 6.1 kilometres long, and it runs from north to Limekiln Canyon Park on Rinaldi Street in Porter Ranch.
Running, biking or walking along the back-and-forth-Limekiln Canyon Trail is appropriate for all levels of experience. Dogs on leash are also permitted on this asphalted path. You will be able to access certain picnic areas at the trail's end.
Northridge Recreation Center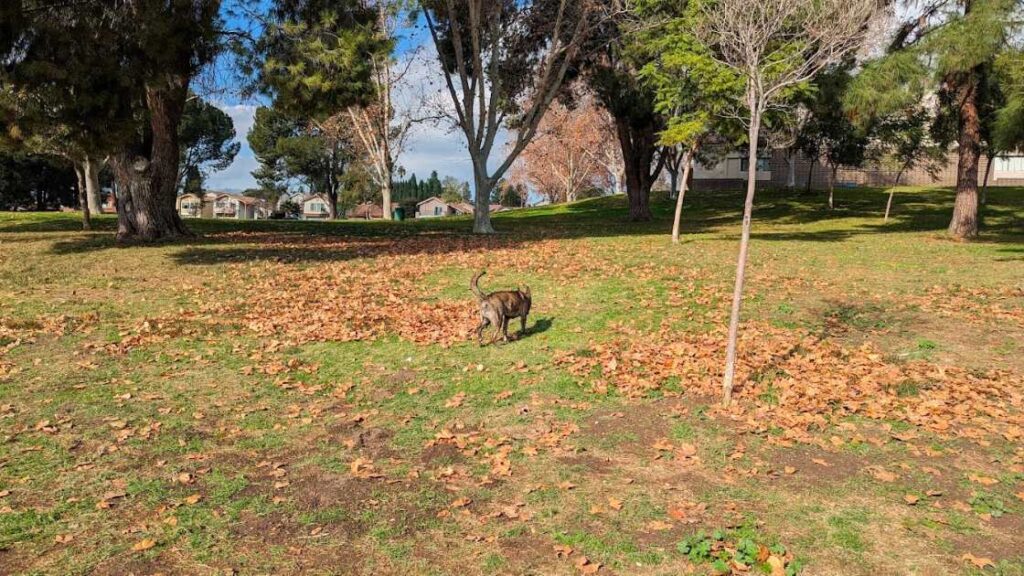 It is situated at Lemarsh Street, and the Northridge Recreation Center offers a variety of facilities for the entire family. It offers an aquatics centre as well as a gymnasium that is large enough, as well as outdoor and indoor courts for basketball, 3 baseball fields, as well as four tennis courts with lighting.
Northridge Recreation Center also offers two playgrounds for children, as well as a preschool facility and an after-school program. The centre also includes a park that has grassy fields with picnic tables, BBQ pits, and picnic tables.
On special events, Northridge Recreation Center hosts family events like carnival rides, live entertainment, senior dance night karaoke, Zumba, senior dance and karaoke evening live entertainment, and much more.
Northridge City Little League
Little league baseball has been thriving in Northridge and is a major part of this renowned children's ball tournament held around the George W. Hall Fields located on Devonshire Street.
The ballpark for the North City Little League is particularly the venue for that year's US World Series Champions.
From now on, the league will now include new areas that comprise Northridge, North Hills, Van Nuys, Lake Balboa, as well as other nearby areas.
At the Northridge City Little League ballpark, there are games that include competitions for children ages 4-5 years old and 13-15-year-olds for juniors.
Dave & Buster's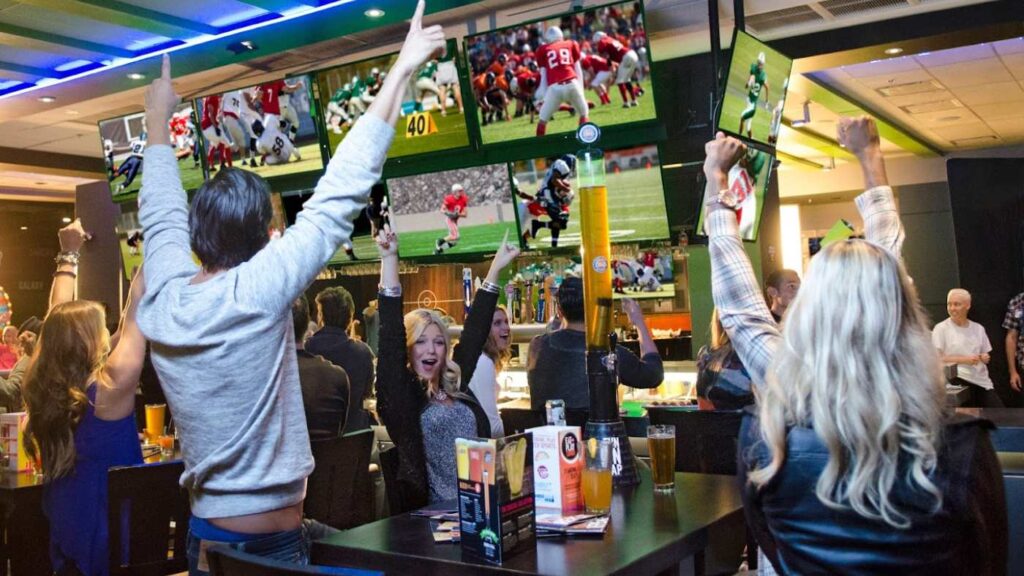 Drink, eat and have fun in the Northridge site of the amusement centre Dave & Buster's at Tampa Avenue.
Virtual reality games packed with 3D action and a variety of arcade games are among the top attractions at Dave and Buster's.
This recreation centre is a great place to spend time with the family banners in titles such as Jurassic Park Arcade, Rampage, and Halo: Fireteam Raven.
Dave & Buster's also features a restaurant that specializes in American meals like steaks and wings of chicken.
You can also view sporting events on the massive HDTV screens at Dave & Buster's sports bar.
Oakridge Estate Park
Get a glimpse into the life of the wealthy and famous when you visit the Oakridge Estate on Devonshire Street.
The park's historic 8-acre site was previously part of the famed Marwyck Ranch with its 130-acre breeding farm that was used to breed thoroughbred horses.
The estate also had as co-owners famous 1930s actors Barbara Stanwyck and Zeppo Marx.
The mansion is located on the top of a hill, and from this, you can see everything in the San Fernando Valley is truly stunning.
The Oakridge mansion was built in a traditional yet elegant Tudor-English Revival architecture style by renowned California designers Robert Finkelhor and Paul Williams.
CSUN Cinematheque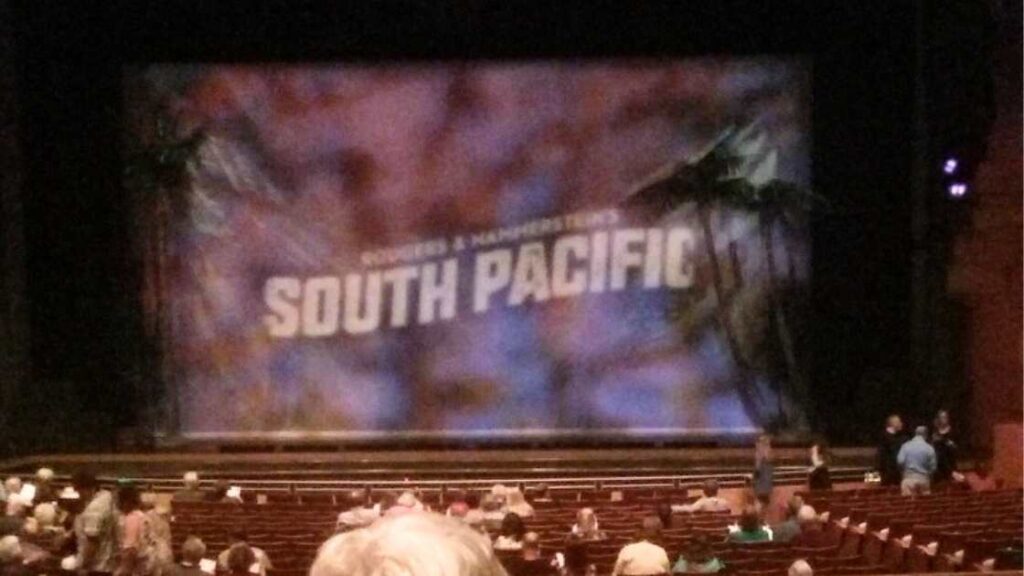 Check out film screenings at Cinematheque at CSUN. Cinematheque is located on Northridge on the Cal State Northridge campus.
It is the only movie screening venue that is of this type located in San Fernando Valley, featuring 130 seats in a state-of-the-art, modern cinema.
The CSUN Cinematheque presents retrospectives of films of the past and new releases with a symbiotic significance.
Conferences, student film competitions and film-related organizations activities are held here regularly.
Enchanted Escape Room
Bring the whole family together for an exciting live adventure on The Enchanted Escape Room located on Tampa Avenue.
You, as a group, will depend on the team's cooperation and abilities to find answers and complete a set of puzzles in order to accomplish an objective and escape the room in a specified time.
Ten-year-olds are able to play in The Enchanted Escape Room in Northridge, but they require an adult, just like other players who are under 16.
There are many themed rooms you can choose from in this fun and family-friendly place in Northridge; however, none is too terrifying. The rooms to choose from are all adventure-themed, including Spellbound, Task Force Agency, Enchanted Forest, and Genie Ransom.
Porter Valley Country Club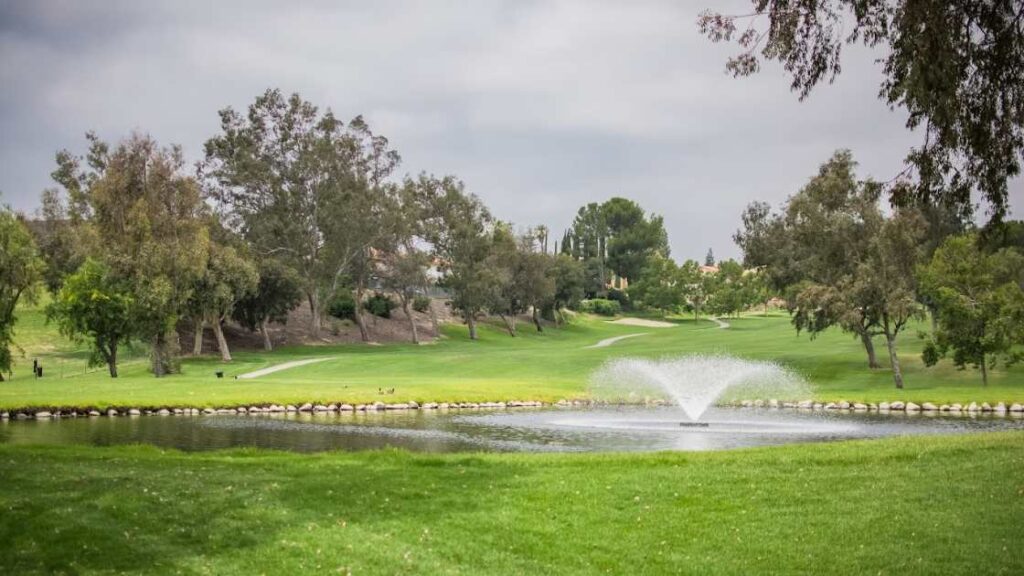 Golfers who visit Northridge usually have Northridge's Porter Valley Country Club on Singing Hills Drive as part of their schedule.
A round of golf on the country club's 18-hole golf course is definitely worth an excursion.
In this 6,090-yard course, starting from its longest tees, you'll be playing on the par 70 course in the stunning Santa Susana Mountains.
Built in 1968, the club's course is designed to provide the opportunity to play for all skill levels.
The country club also has a driving range, which is among its golf-related facilities for practice.
Lumber Jack's Axe Throwing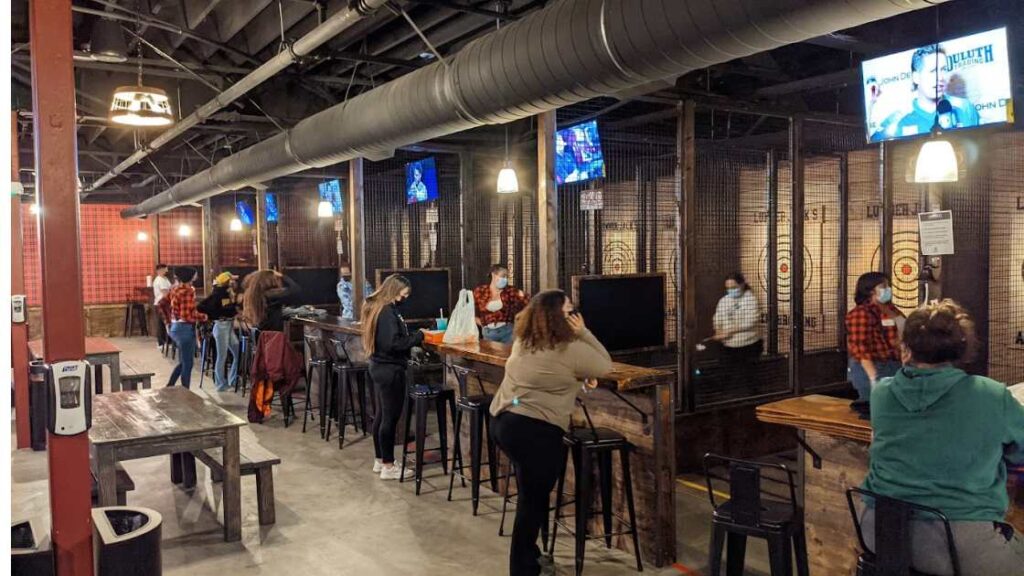 The most popular and well-known Axe-throwing facility to try in LA is Lumber Jack's Axe Throwing.
It's a must-see place with friendly axe experts, 21 top WATL-certified lanes, and tasty snacks.
Make it an evening for the whole family by inviting family and friends to join in games and throw the axe together. The place can be used for parties of up to 126 individuals.
Get the most out of their free-throw option and test the whole experience.
CJ Grand Health Spa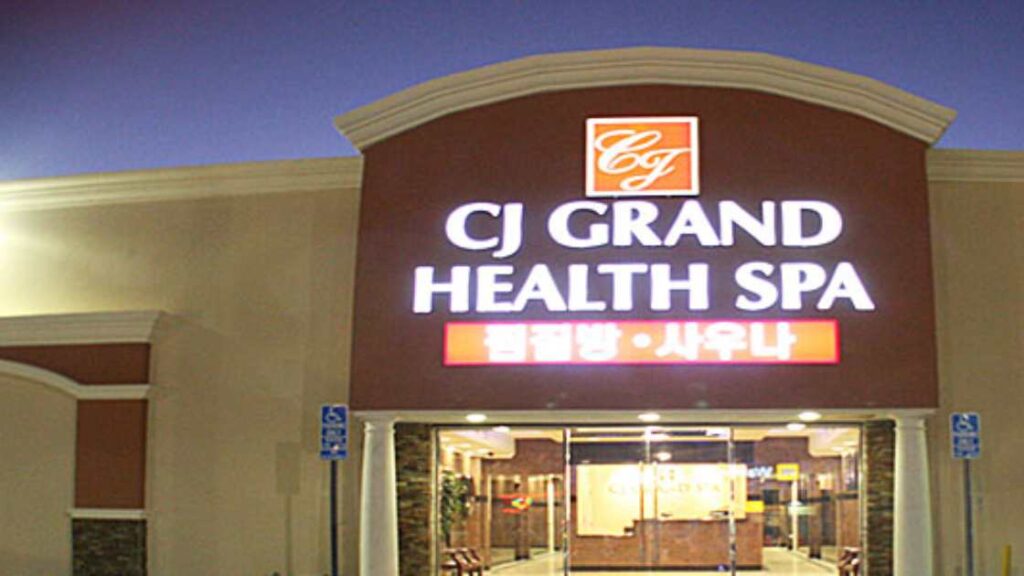 The sauna experience can be an important and well-deserved respite away from all the stress of everyday life.CJ Grand Health Spa offers more than just a place to relax. It's a pathway to well-being that brings relief from all aspects of your daily life.
Saunas are a great way to promote physical and mental rejuvenation as well as general well-being. Make use of the numerous facilities and modern, rejuvenating treatments and massages.
Swedish massage oils, as well as shiatsu massages, Acupuncture, body scrubs, as well as other body treatment and massage therapies are offered.
Brent's Deli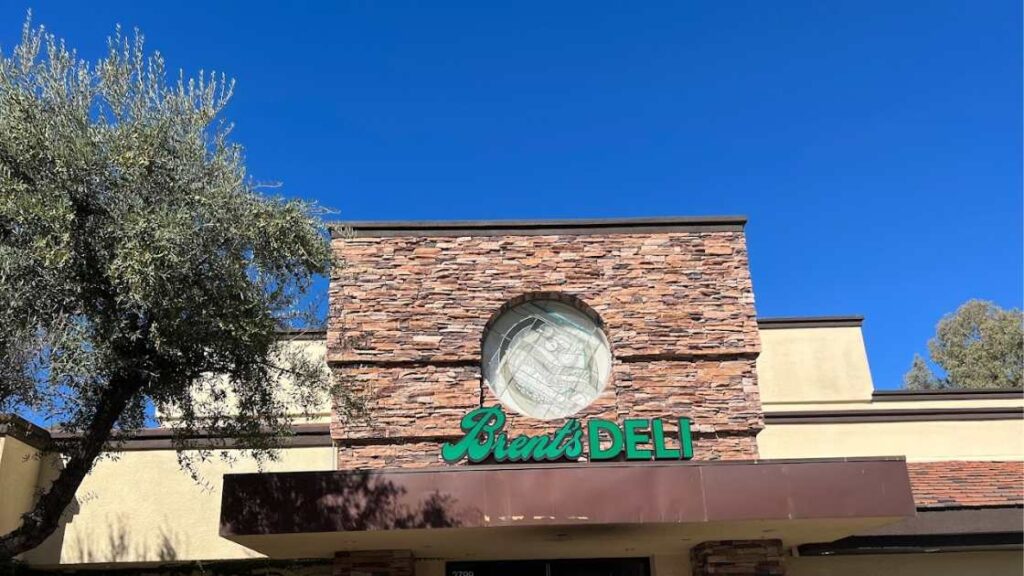 Brent's Deli in Northridge features the finest and most well-prepared Deli cuisine available throughout Southern California and Los Angeles. They want their customers to be greeted with a warm, inviting environment when they first enter.
They are a specialist in traditional, cosy Deli food such as homemade crepes, tasty matzo ball soup, as well as large sandwiches. They even have an old-fashioned pastry case as well as a pastry counter.
Clay Play & Arts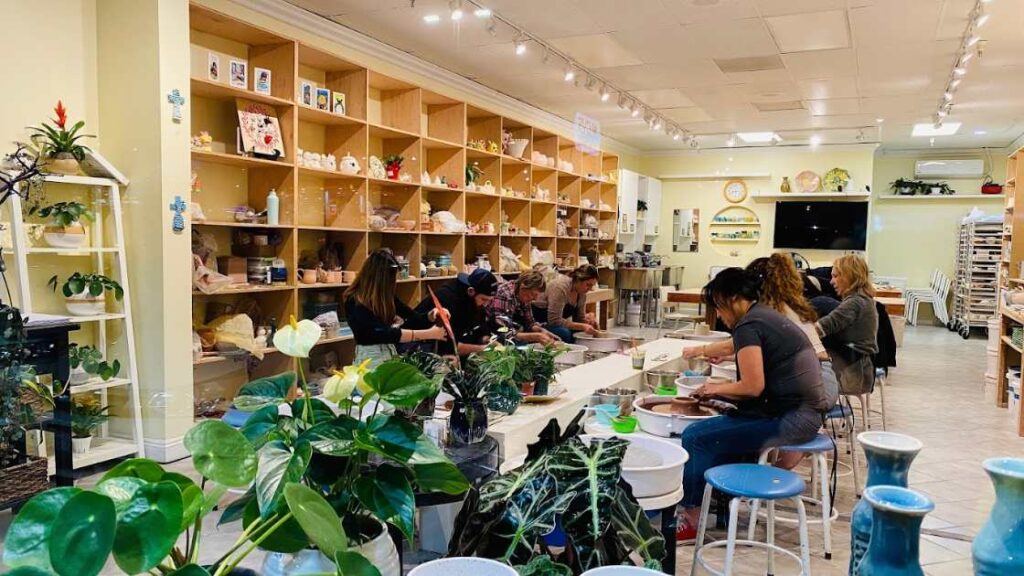 The workshop for small-scale pottery, Clay Play & Arts, is a great place to get potters of all levels with a relaxing and welcoming workspace.
Children ranging from 6 to 12 and adults of 13 and over can attend an introduction to the subject. Based on the size of the class, the students will learn to put a pot on the wheel during the 60-90-minute lesson. Create one container (bowl or cup) and choose a glaze hue from the choices.
Clay Play & Arts is available for reservation for private events that last between two and three hours.
Back Alley Bowling
Back Alley Bowling is a family entertainment facility located in Northridge, which is perfect for any kind of event. Have a fun table game at the table of billiards in the time that your competitive spirit shifts from the lanes into the tables.
Visit the interactive arcade to play the top and most innovative games.Enjoy a variety of food items like wings, fries, nachos, nachos chicken tenders, cheeseburgers and beverages.
Back Alley Bowling creates memorable memories with delicious food as well as drinks and entertainment.
Santa Susana Pass Historic State Park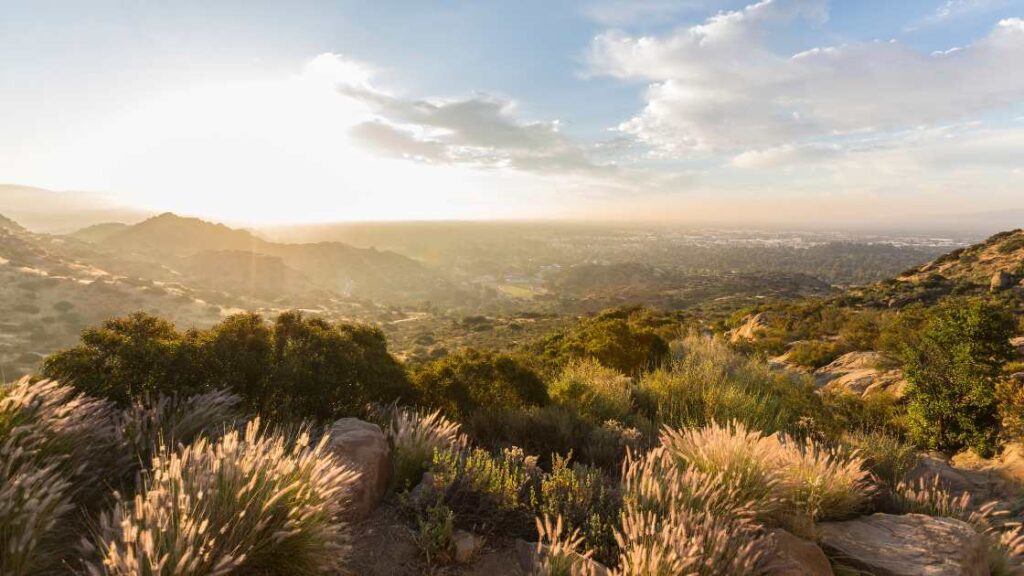 The park's rugged terrain is spread over 680 acres. It is accessible through Chatsworth just seven miles to the northwest of Northridge.
The park is dotted with trails that bikers, hikers and horse riders can take advantage of to discover its historic places.
The park provides recreational activities within the other facilities it has, including picnic tables, as well as shelters for picnics.
If you make an advance reservation, you are able to stay overnight in this park to get a better understanding of the ecosystem of fauna and flora in close proximity to an urban zone.
Cellador Ales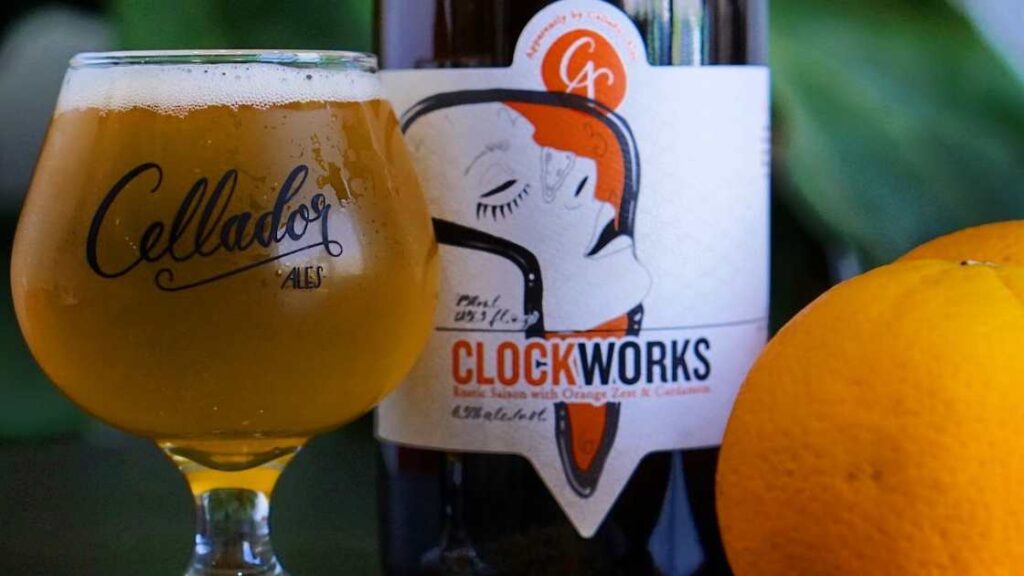 Enjoy the distinct beer flavour from Cellador Ales on Nordhoff Street in North Hills, about 4 miles to the southeast of Northridge.
The beers from Cellador Ales stand out because they are among the very few US craft beers brewed within oak barrels. Brewers from the past utilized this method of brewing, which isn't often used by modern craft breweries.
A tasting of the beers offered at Cellador Ales will reveal a rustic quality, a result of the oak barrels in which the beers were fermented.
The use of barrels provides the brewmaster with new methods to mix flavours, with each batch being unique.
Valley Relics Museum
Visit the props from movies you've watched in the past by visiting the Valley Relics Museum on Balboa Boulevard in Van Nuys, 4 miles east of Northridge.
The museum has outfits used by Elvis Presley and some country music stars.
In all, the Valley Relics Museum has a collection of over 20,000 memorabilia pieces dating from the 1800s until the present times.
The museum's collection also contains the collection of more than 150 BMX bike models built from the 1970s to the 1980s.
Final Thoughts
Northridge is a must for anyone visiting this area and wishes to experience the most memorable experiences of the region.
The campus of Cal State Northridge and its immediate surroundings already provide amazing sights and activities for you to take advantage of.
Along with that, you can explore these 20 Best Things to Do in Northridge, Los Angeles and let us know in the comments which one you enjoyed the most.